1929 Alfa Romeo 6C
1750 Testa Fissa

Unique Alfa Romeo 1750 Testa Fissa with exquisitely well-proportioned and handsome 'Stiles Threesome' bodywork by the leading British coach builder, James Young Ltd.
The Ex-Fred Stiles "1930s British Alfa Romeo Concessionaire"
Registration: UK
Chassis number: 0332975
Engine number: 10814381
Mille Miglia coefficient: 1,7
History
Not only a well-known car upon the British Vintage motoring scene, it has also been in the past ownership of a leading British 'Vintagent' and noted Alfa Romeo restorer for no fewer than 47 years.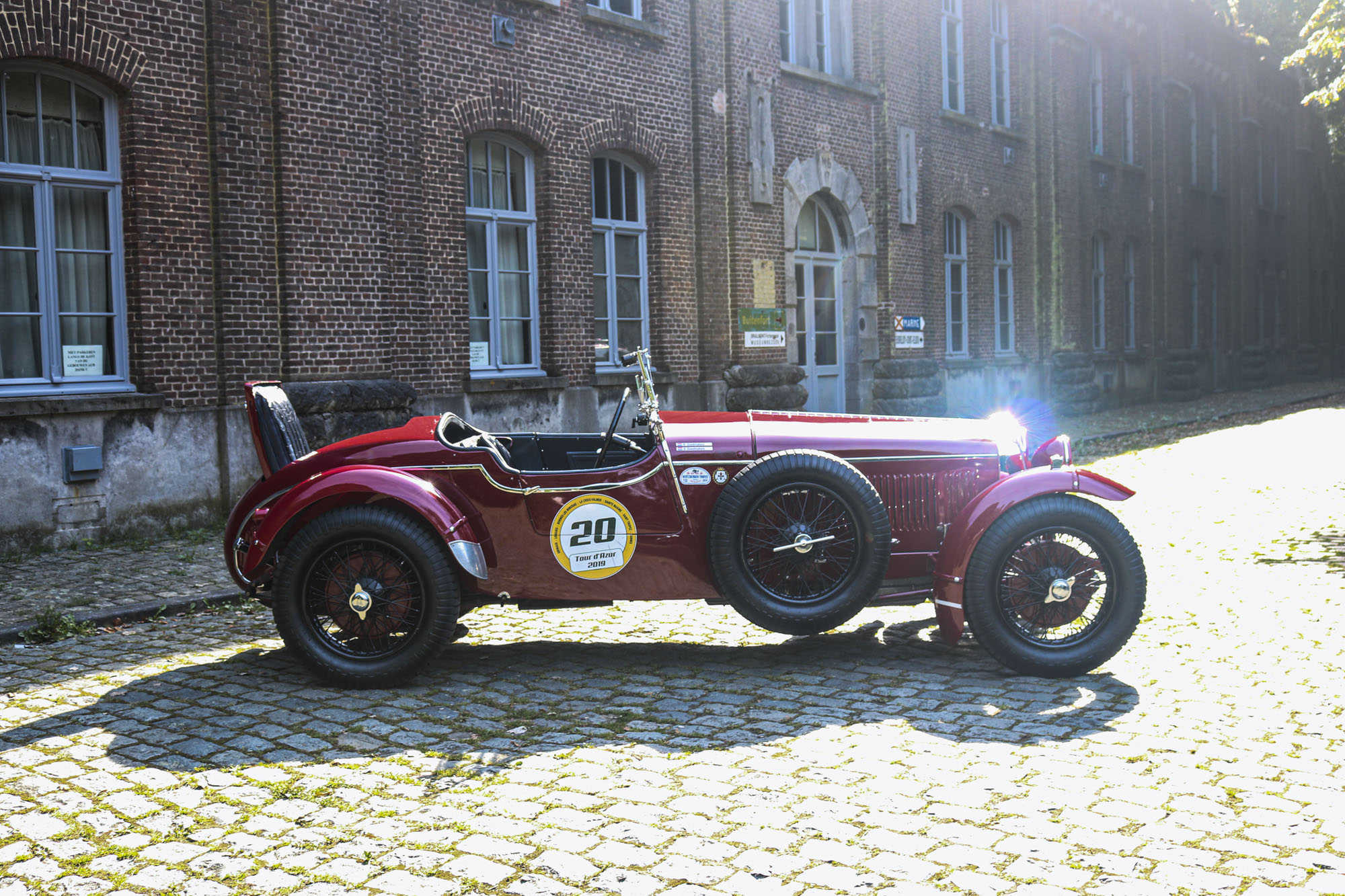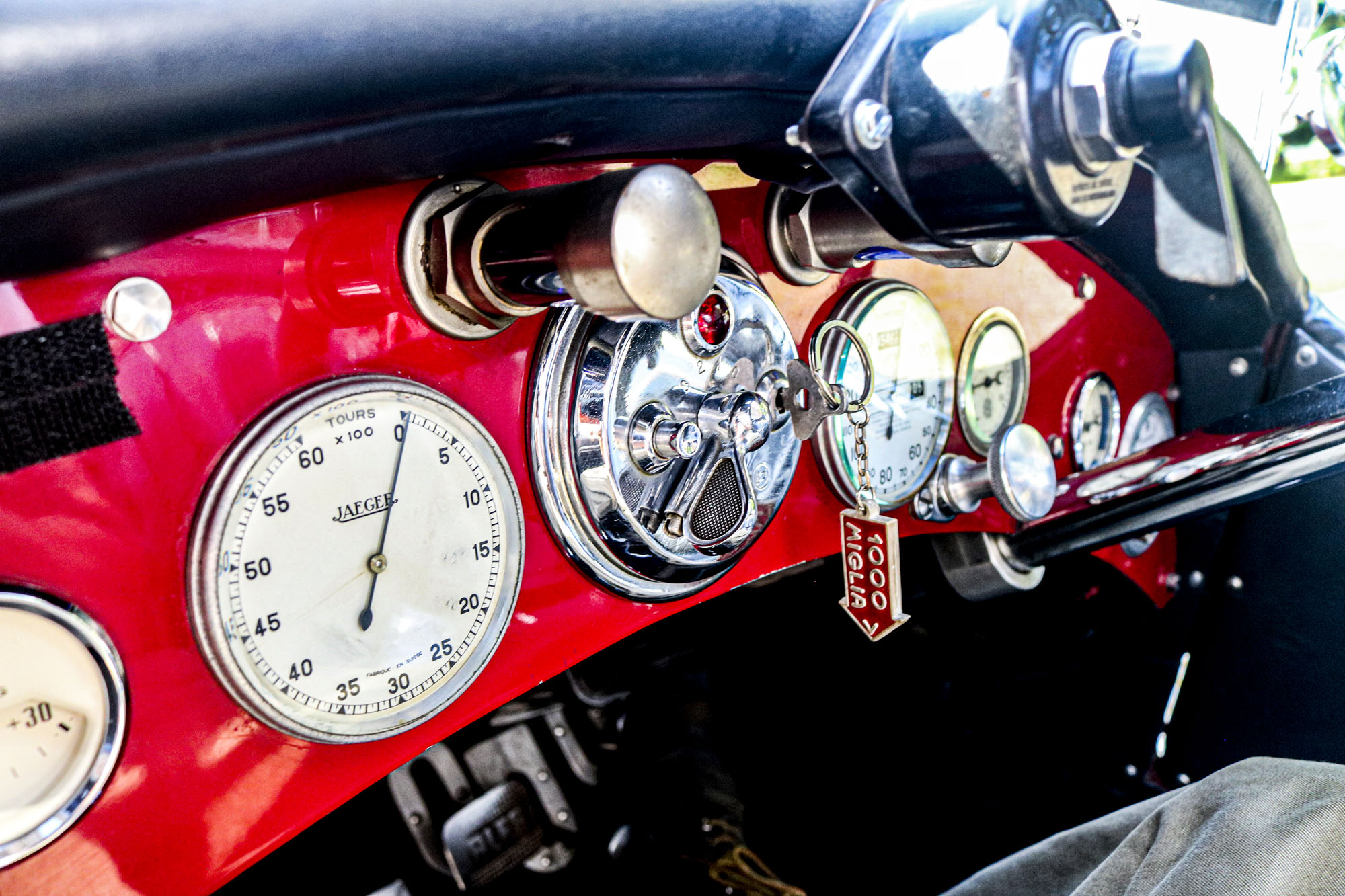 Dominating The RAC Tourist Trophy race (1930)
This is one of the 12 original Testa Fissa –'Fixed head' –Alfa Romeo 6C-1750 Engines that have been manufactured and of which three cars were dispatched from Italy to England to compete in the 1930 RAC Tourist Trophy race at Ards in Northern Ireland. These cars were to be driven by the three towering Italian superstar racing drivers of the period; Tazio Nuvolari, Achille Varzi and Giuseppe Campari. The cars were entrusted to the contemporary British Alfa Romeo concessionaire Mr. F.W. Stiles of Alfa Romeo (British Sales) Limited, and one of his mechanics –Bernard Arlidge – recalled to 'FGU's previous long-term owner that he drove one of these 1750s from Italy without coachwork. F.W. Stiles was the official entrant of these cars in the TT race, and he then had the regulation four-seater coachwork made for the cars, which promptly finished first, second and third –having totally dominated the great race.
6-cylinder "Testa Fissa"engine
This particular car –'FGU 108' – is powered by an engine that – in part – might well have begun life as one of those high-performance 1930 TT power units. It was previously thought to have been installed in an un-numbered short-wheelbase (9-foot) chassis frame that F.W. Stiles had in his stores. However, recent investigation of the chassis has revealed that it is stamped with the frame number 0332975. We can confirm that this frame number (not to be confused with the chassis no.) relates to being a 3rd Series Super Sport frame of 1929. It first emerged as a complete Alfa Romeo 1750 'TF' in 1938, when it was first registered in Stiles's own name, receiving its UK road registration and its original buff logbook being issued on 24th September of that year. It would appear that Stiles did not use (or even aware of) the frame number as he used the engine number at that time to provide an acceptable 'chassis number' for the completed car.
It then survived the second World War and by February, 1947, was in the ownership of Michael John Palmer, of Pall Mall, London. It then passed to Stubberfield's Garage of St Leonards-on-Sea, and on May 24th, 1950, was registered to leading pre-war racing personality Vic Derrington's tuning business in London Road, Kingston-upon-Thames, Surrey. He appears to have found an eager buyer in Squadron Leader John Kenrick Maw, of New Barnet, Hertfordshire, to whom 'FGU' passed on May 26ththat year. The fourth ownership change listed in this surviving continuation log book is Rowland Smith Motors Ltd of Hampstead High Street, London, in August 1959. A year later it became the property of John Howard Kettel Jefferson of Tewkesbury, Gloucestershire, before passing in April, 1961, to John Harold James of Sudgrove, near Stroud, Glos.
Long-term owner
Its previous long-term owner recalls how: "Michael Sedgwick, the curator of the Beaulieu Motor Museum, had seen the car on a petrol station forecourt in Staveley near Chesterfield and told me about it in early 1962. "I drove there and found the car in a sorry state with its hood up... lying in the open. It had no engine.
I asked to look at the car and then was told the engine was in the workshop down the street.
I recognized the engine just inside the door because it had the words ALFA ROMEO cast into the block. It was in pieces and one of the mechanics showed me the split bore... The car was owned by Mr Turner, the garage proprietor, and I bought the car and broken engine for £100..." –and thereby saved the gem we are now offering here.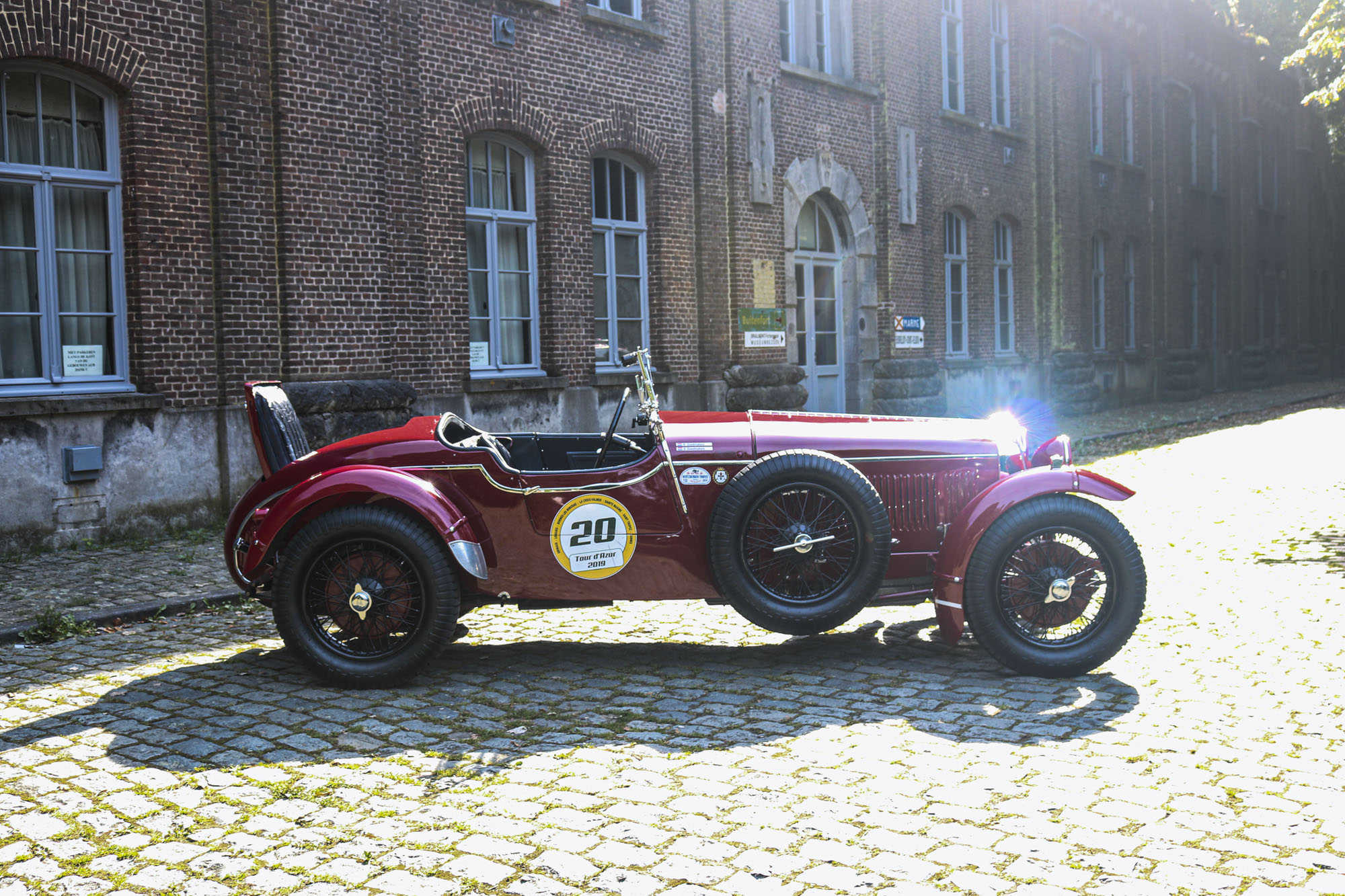 Just simply fill out the form underneath and we'll contact you directly.