1929 Lagonda 2L
LC Tourer - Team Car

It's a very rare opportunity to get a chance to own a piece of racing history. This is the number 1 car out of the 4 original Lagonda 2 Litre team cars from the golden era of racing.
Registration Number: PK9201
Chassis number.: 9411
Engine number.: OH1156
Current Registration : UK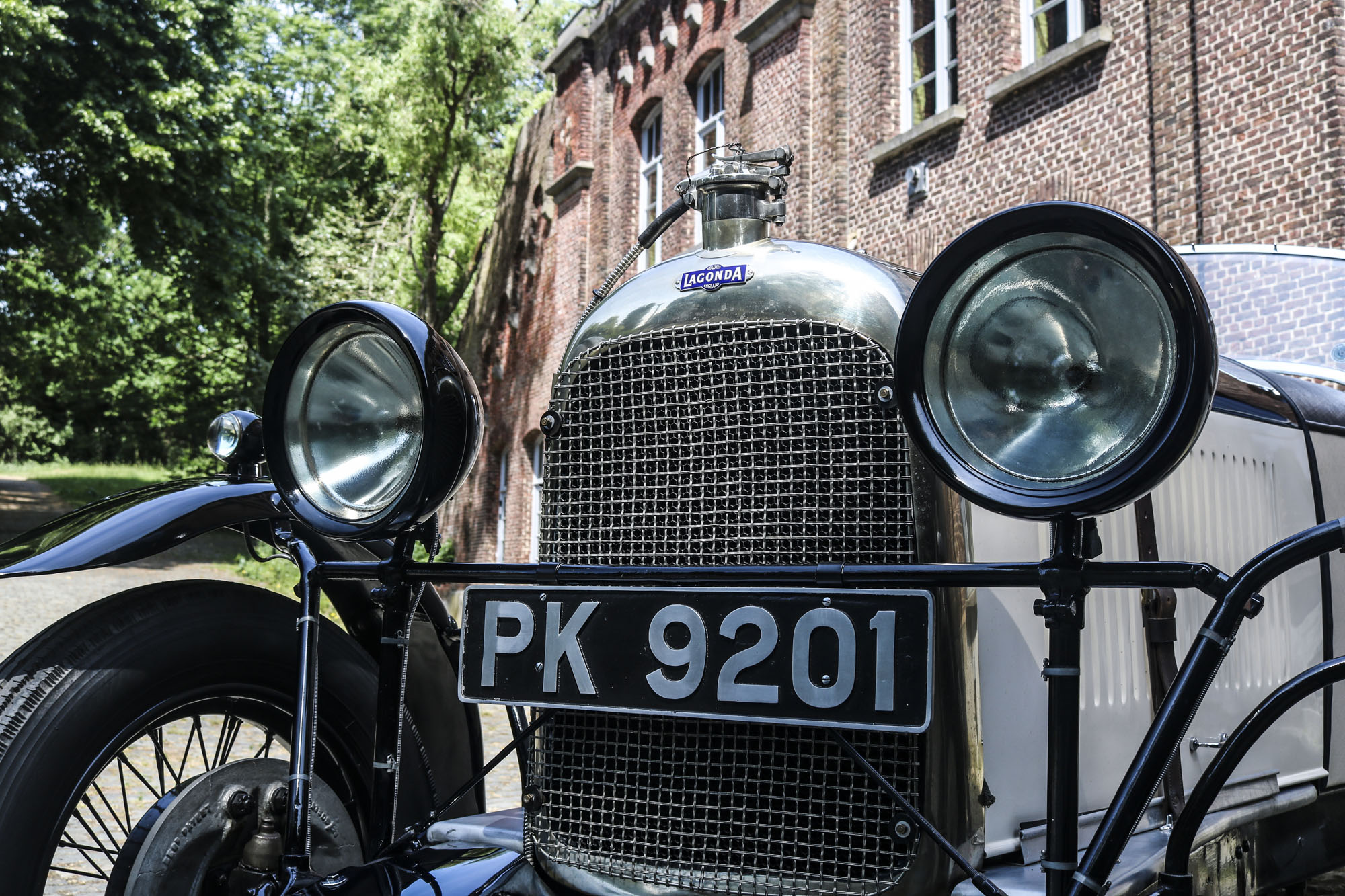 The call for racing
At the end of 1928 the Hertfordshire-based racing enthusiasts decided to pool their resources in order to enter long-distance sports car racing seriously in 1929.
Those enthusiasts - supported by budding driver Tim Rose-Richards - were Arthur Pollard, George Roberts, Cecil Randall and Bill Edmondson, Who was the solicitor to General Metcalfe who was a director of Lagonda Motors,   Assisted by General Metcalfe, In February 1929, Lagonda agreed to supply the enthusiasts with two special competition versions of the 2-Litre model.
The group planned to run the cars in the Brooklands Double-Twelve, the Six Hours, the Ulster Tourist Trophy and, possibly, to enter and run one in the Le Mans 24- Hour race.
Lagonda had a paid-for an entry at Le Mans and placed it at their new client's disposal.
General Metcalfe also promoted their venture to Shell Oil and KLG Spark Plugs recommending sponsorship.
The quartet
Arthur Fox of the Fox & Nicholl who similarly had much success with Talbots, had also been campaigning a 2-Litre Lagonda, Fox's own car.
An agreement was reached under which Fox & Nicholl of Tolworth, Surrey, would also prepare the new group's sister Lagondas.
The cars arrived at the Fox & Nicholl works at the end of April 1929 which left little time for them to be prepared for the Brooklands Double-Twelve race in mid-May.
Four cars were provided in total. With the fourth being owned by specialist tuner R.R. Jackson.
The quartet of 2-Litre cars were given consecutive UK road registrations, PK 9201, 202, 203 and 204.
Amongst them 'PK 9201' and '9202' were to be the group's cars, Fox's was 'PK 9203' and Robin Jackson's 'PK 9204'.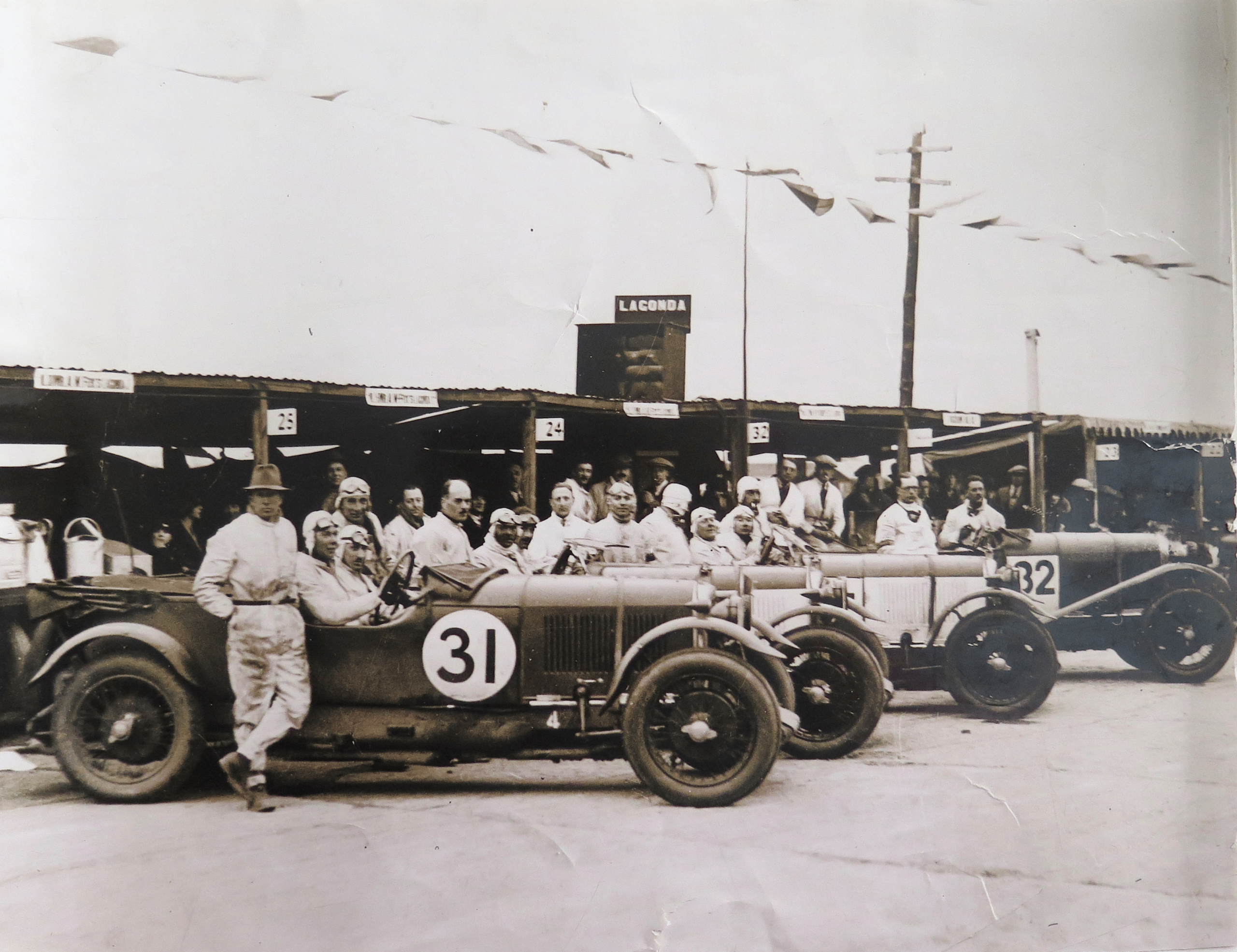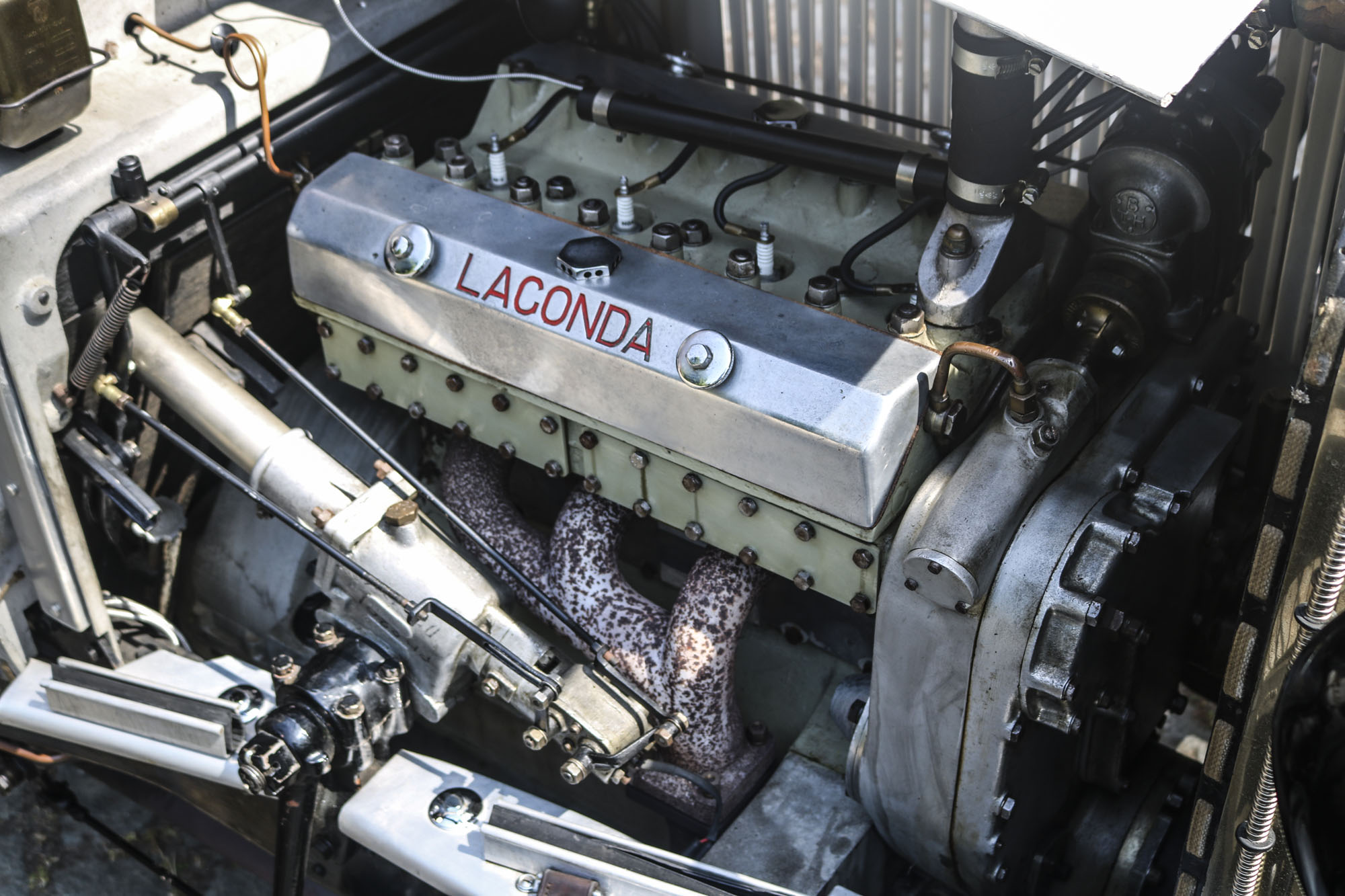 Prototype
These cars were prototypes of the low-chassis 2-Litre with a revised front axle and the dynamo mounted on the nose of the crankshaft as on the Lagonda 3-litre and 16/65 models.
The camshafts were lighter and carried higher lift, long-dwell cams, The compression ratio was raised to 7.45 to 1, inlet ports honed out to 36 mm, lightened flywheel, Twin Zenith triple-diffuser carburettors, enlarged radiator with special sealed caps to suit the racing regulations, straight cut bevel axle with 4 to 1 ratio.
One of the best years
1929 came to an end being one of Lagonda's best years with great results.
At the conclusion of that season the 2-Litre Lagondas were sold on - 'PK 9201' going to Bill Edmondson and therefore staying closely connected with the Lagonda works via his contacts with General Metcalfe..
Races being completed by the team were as follows.
1929 Brooklands Double-12 race, UK
24 hours du Mans, Le Sarthe circuit at Le Mans, France,
BARC Six-Hours at Brooklands, UK
RAC Tourist Trophy at Newtownards, Ireland (known as the Ards TT)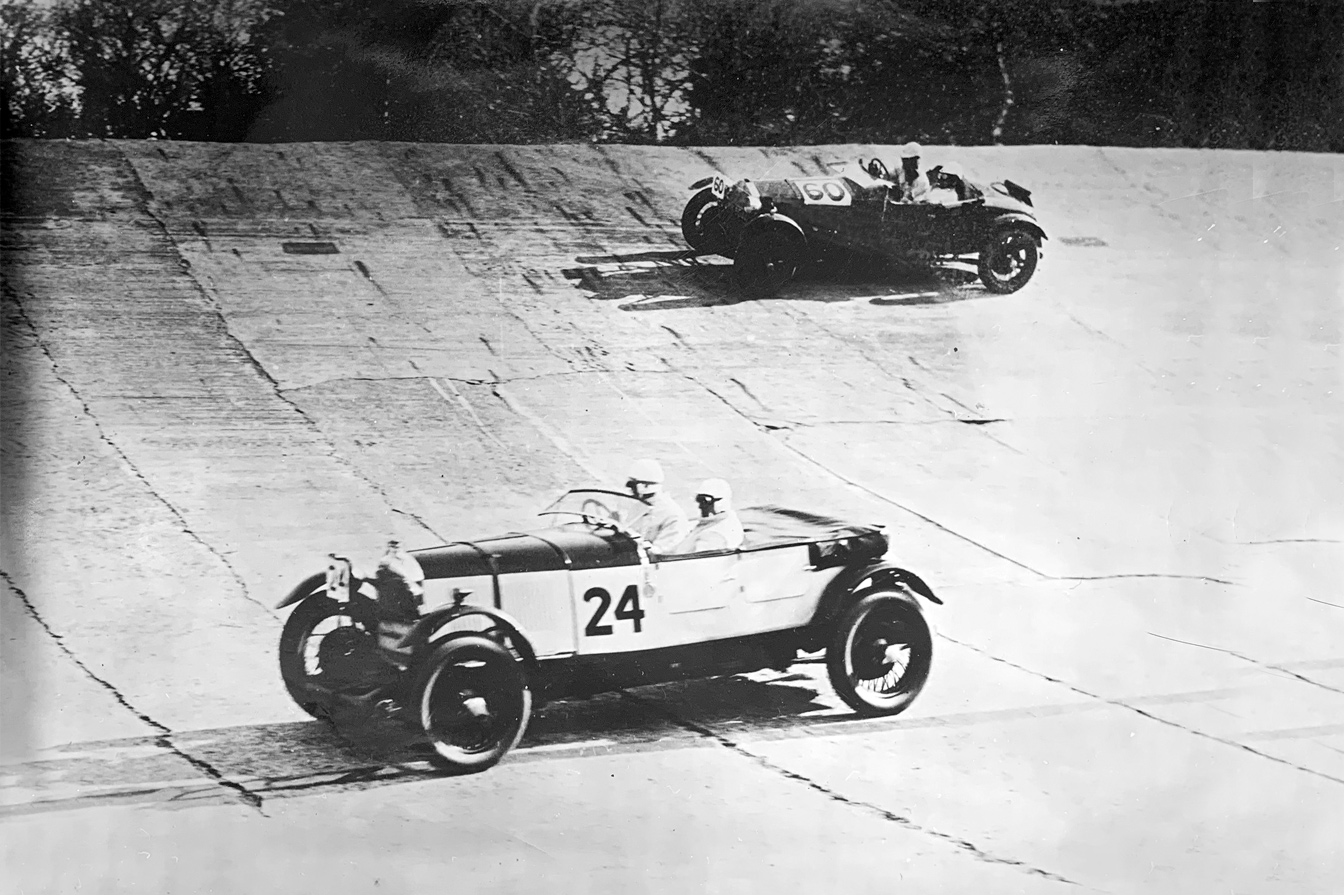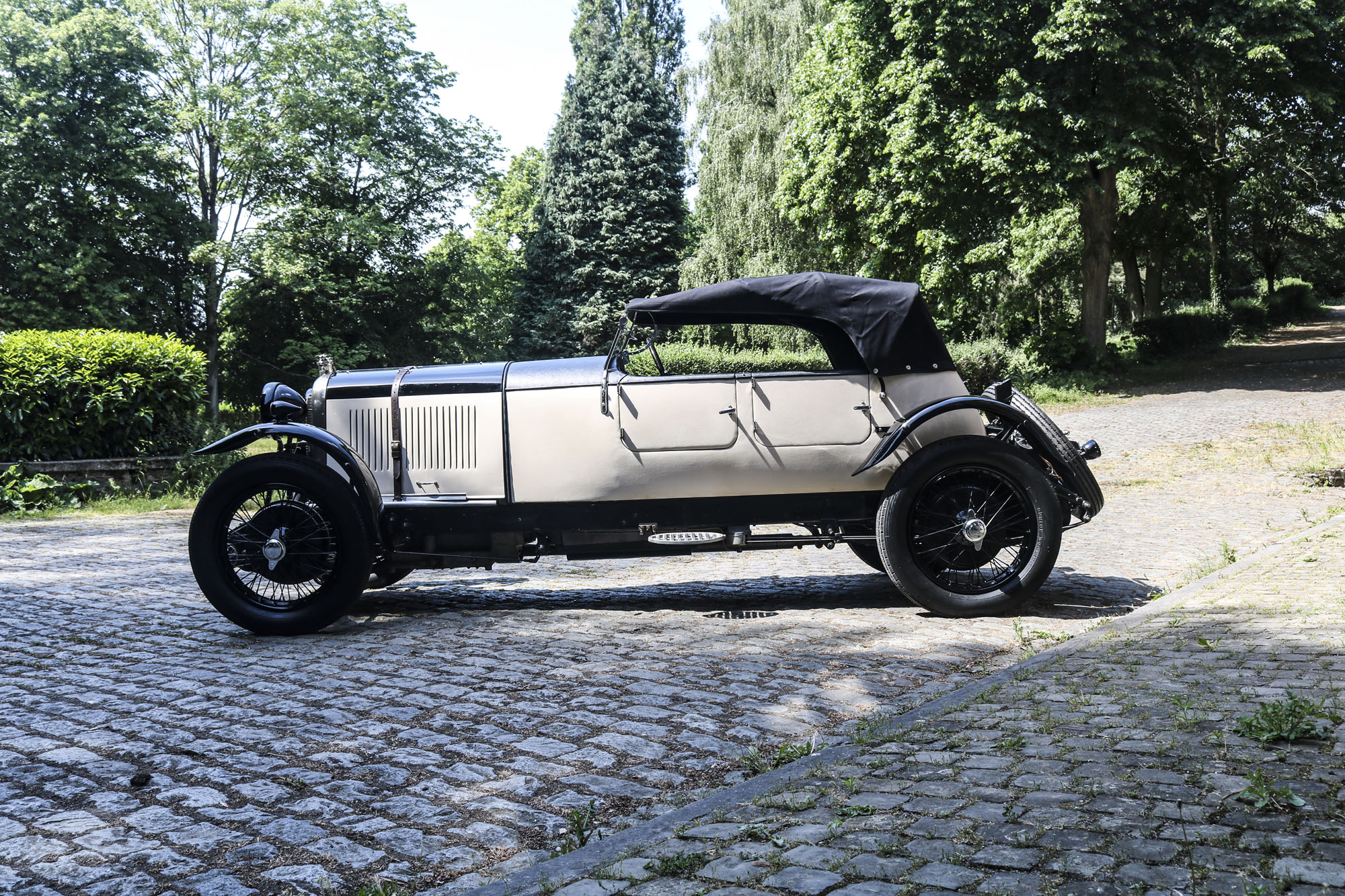 Restoration
The cars were later purchased by the famous Lagonda / Aston martin dealer Captain Ivan Forshaw, dismantled and assessed,'PK 9201' in his opinion being in the best condition of the remaining cars.
All 4 cars were restored during Captain Forshaw's ownership at Aston Services Dorset.
IMPOSSIBLE NOT TO BE ENTHUSIASTIC
The car offered is a once in a lifetime opportunity. With lot's of history and enough stories to fill this website completely.
We are very proud to be offering this exceptionally rare sports car for sale at Historic Competition Services.
If you have any questions don't hesitate to contact us.



More information



Just simply fill out the form underneath and we'll contact you shortly.