SPEED, ENDURANCE AND STURDINESS OF CONSTRUCTION ARE
TYPICAL BRITISCH QUALITIES INHERENT IN ALL LAGONDA'S
This absolutely beautiful example of one of Lagonda's best kept secrets.
Registration : UK registered
Chassis Number: Z 10555
Engine Number: Z 2304
1933 - Manchester City Police
1959 - Jack Gingell
1967 - Roy Brown
1968 - N.V. Lips, The Netherlands (Private Museum)
2005 - Bob Thredder
2006 - Current owner
Favorited by many
This striking Lagonda has been owned by its current owner for the last 15 years and has been maintained to a high standard.
Currently, the car is in fine fettle.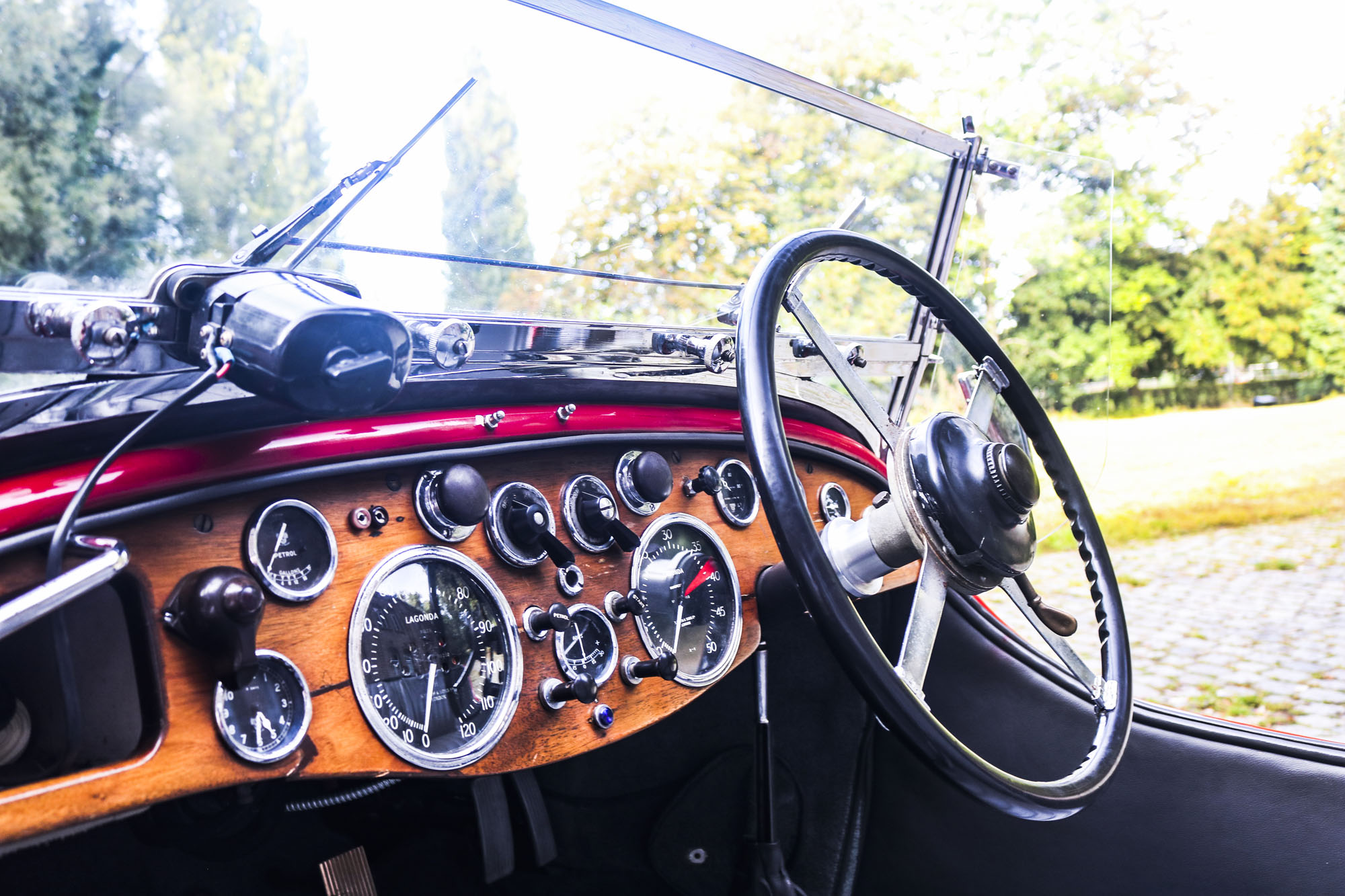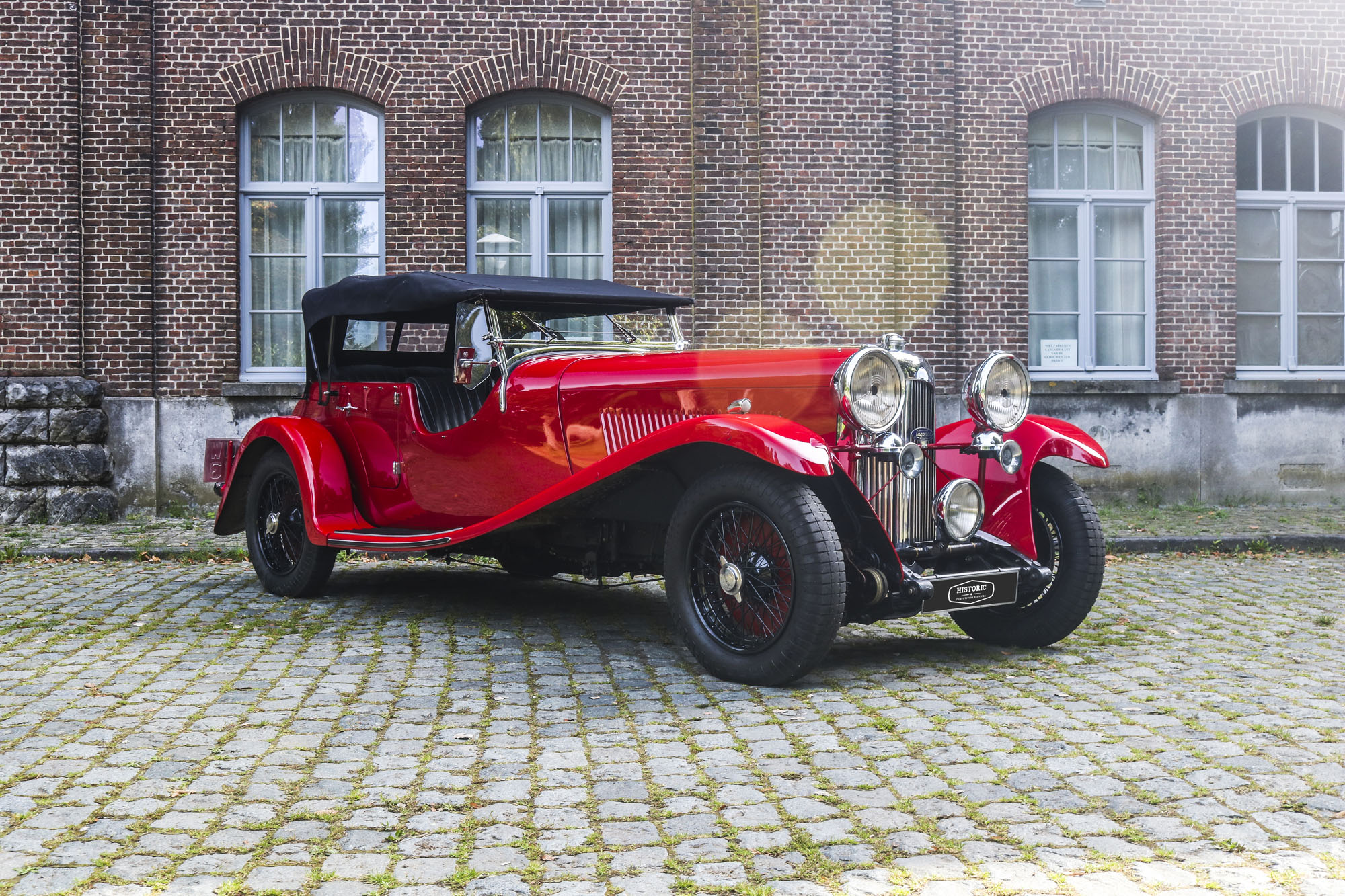 Lagonda car company
The Lagonda car company was founded in 1906 in Staines, Middlesex by the American Wilbur Gunn (1859-1920) who named it after a river near his home town of Springfield, Ohio. Gunn had started out building motorcycles in the garden of his house in Staines with some success, including winning the 1905 London to Edinburgh Trial. In 1907 he launched his first car and in 1910 won the Moscow to St Petersburg Trial driving a 16/18hp model. Having established its reputation, Lagonda concentrated mainly on the production of light cars before reverting to sporting and luxury models in the mid-1920s with the introduction of the 14/60. This four-cylinder, 2.0-litre model was joined in 1929 by the first of Lagonda's own sixes -the 3-Litre -but by the mid-1930s the Meadows-engined cars were seen as the way forward. Introduced at the 1933 Olympia Show and based on the preceding ZM 3-Litre model, the M45 deployed Meadows' 4½-litre, twin-plug six to good effect, saloons being capable of reaching 90mph and tourers 'the ton' under favourable conditions