The car that gives
consistent performance
This 1935 Aston Martin MK2 Four-Seater is a car of supreme refinement, in its performance and sportive road manners.
It handles with that comfortable ease of control and responsiveness which is so greatly desired but so rarely found in a pre war car.
Registration : NL registered
Chassis number : A5 534/L
Engine number : A5 534/L
Original license plate: CXU570
1.495 cc, 4-cylinder engine, 73 hp, 4-speed manual
History
The 1 1/2 liter third series Mark II and Ulster Astons Martins were produced between January 1934 and December 1935. In total 166 cars of which 61 short chassis, 45 long chassis, 21 Ulster and 39 others. Very few, but most are still in existence.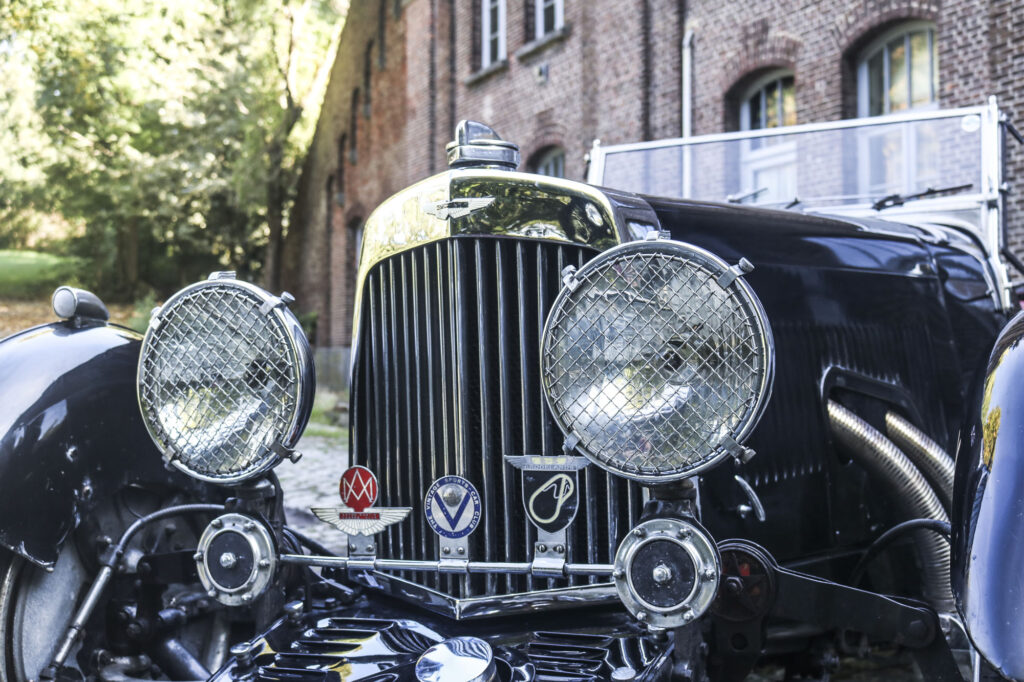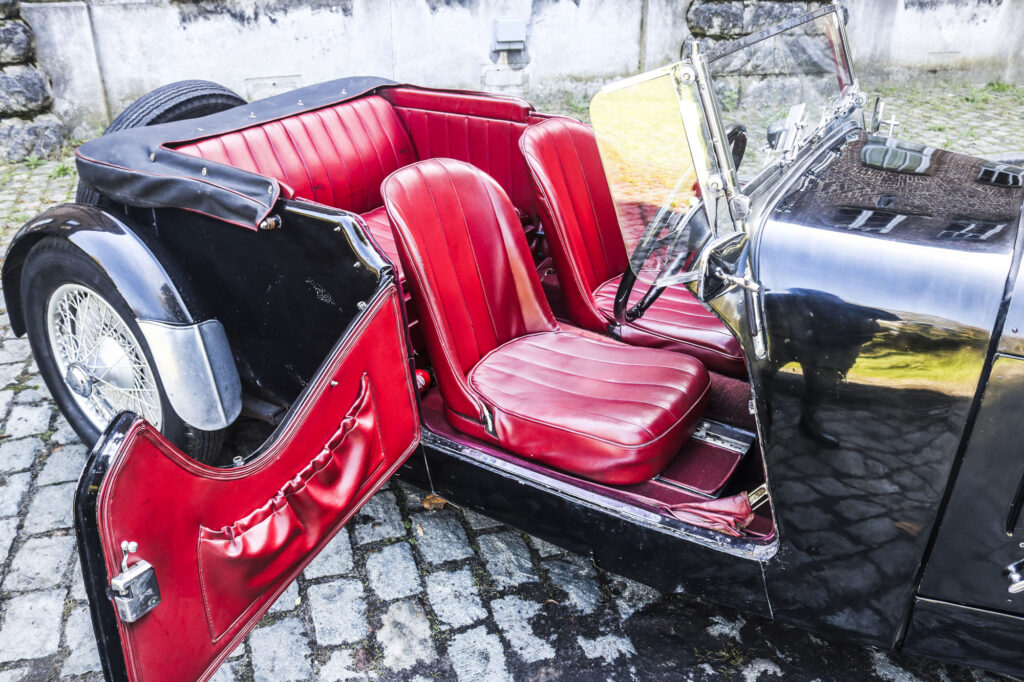 50 year jubilee
Something you won't see often, that a car has been in the family for almost 50 years. The car has been bought in Manchester, England in April 1983 and transported the car to The Netherlands in 1993 after competing in various events in England for 10 years.
Competitive
In the 80s both father and son competed in Hill Climbs such as: Prescott, Shelsley Walsh, Wiscombe Park. Also sprints such as: Donnington, Curborough, Silverstone, Oulton Park and others. Details of some events are logged in the AMOC directory. In Holland mainly AMOCnl and DVSCC events and tours, including Zandvoort circuit.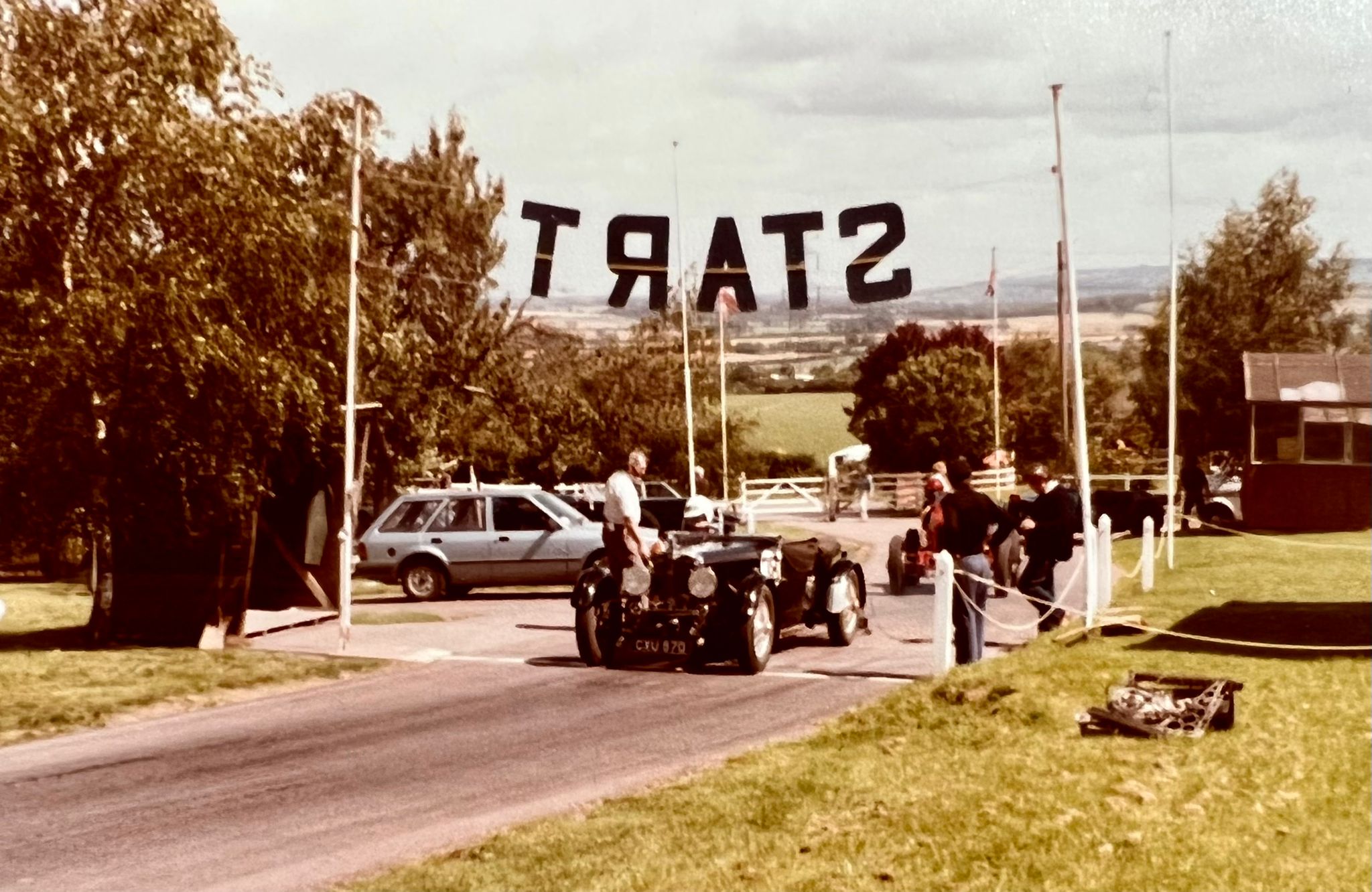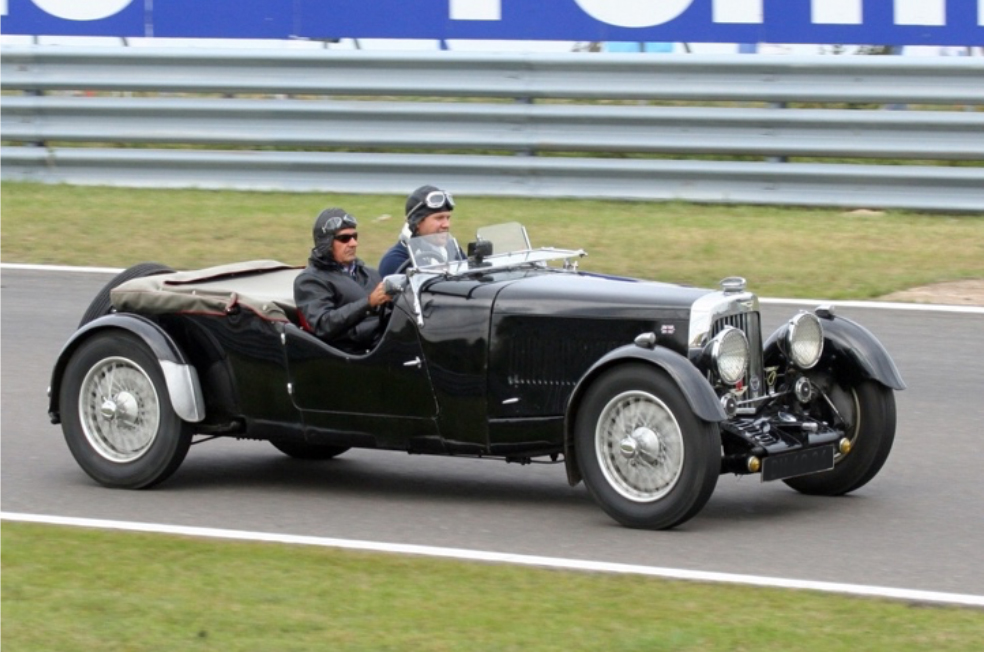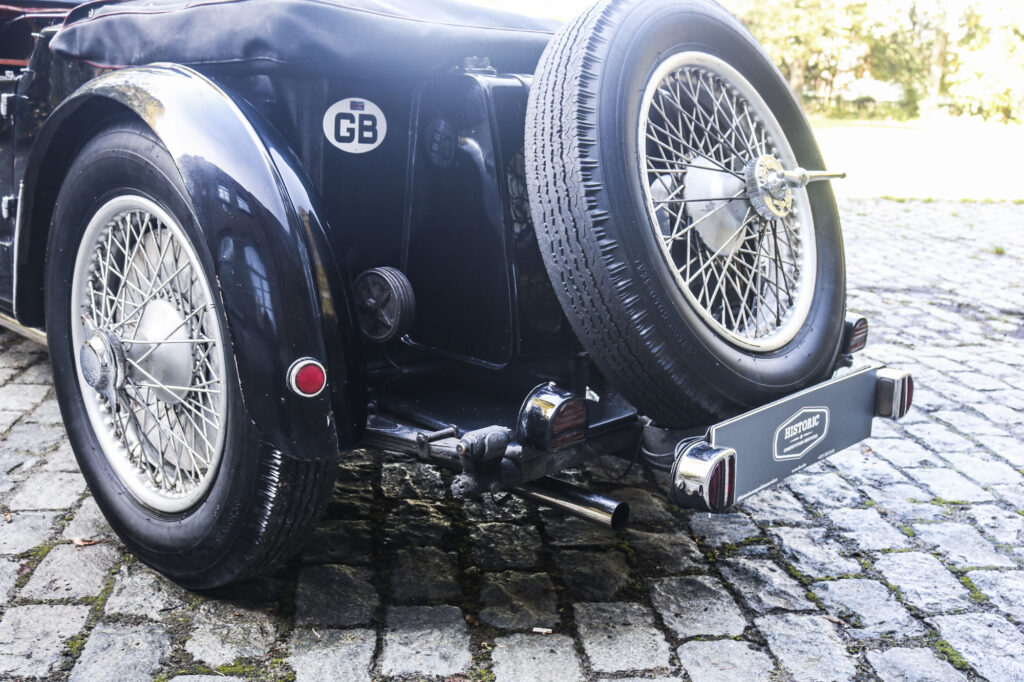 Slab petrol tank
In 1947 the sloping rear was modified to use a short chassis type of 'slab' petrol tank making a handsome and unique car. At the same time the Lucas headlights were replaced by Marchal, making the front look slightly stronger.
Extensive maintenance and milage history
Miles and Kilometers:
Odometer at April 1983 - 6374 mile
Odometer at August 2022 - 41703 mile

Total driven in England 1983 to 1993
20341 miles
Total driven in Holland 1993 to 2022
14998 miles
Total driven 1993 to 2022
35329 miles

This is just an example as how detailed the documentation is of the Aston Martin MK2.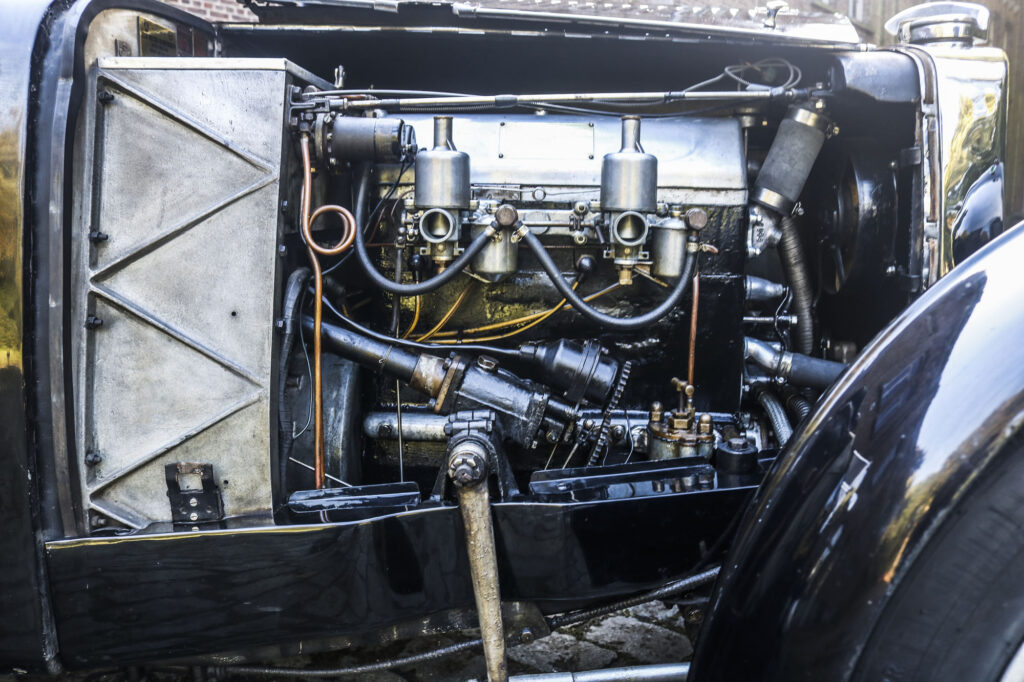 Regular use has meant regular service, maintenance and some of the other important repairs are as follows:
(1983) Magneto: The Lucas magneto has been re-wound. An aluminum protective plate has been fitted above the magneto to protect it from exhaust manifold heat
(1984) Clutch: The clutch was replaced by Elwell Smith in London in 1984
(1987) Radiator: The radiator has a new original construction honeycomb core fitted using the original bottom and header tank. A small specialist company in Wales did this work.
(1995-1997) Engine rebuild: A complete engine overhaul by Elwell Smith in England was needed after an oil pump seizure.
This included a new crankshaft, pistons, piston rods and at the same time preparing the head and valves for unleaded petrol.
The thorough overhaul has made a stable and reliable car.
(1997) Exhaust: A new stainless exhaust and an exhaust silencer core was fitted.
(2022) Petrol pumps: Petrol pumps need regular attention. Cleaning and using overhaul kits.
The car we offer here has been a part of the owner's identity and a good friend to him and the family.
So if you're up for a journey as the new custodian of this Aston Martin MK2 you'll be in for a treat as this is a drivers-car that will start on the button and will sweep you of your feet with the bear sound of the stainless exhaust.
Just simply fill out the form underneath and we'll contact you directly.