1938 MERCEDES
320N
SPECIAL ROADSTER
Sp
Only 9 Special Roadster of the 320n were built!
Registration : Germany
Chassis number : 421319
Engine number: M142AA
History
Mercedes offered the 320 with two wheel bases. The 320n with 2. 880 mm and the 320 with 3. 300 mm.

According to the book of Tommy Montaigne from may 1984 "Daimler-Benz Sektionens Bulletinen Nr. 52/ 53" which is exclusively about the type 320 W142, Special-Roadster-Bodies were only built in 1937 and only 9 cars were built in total.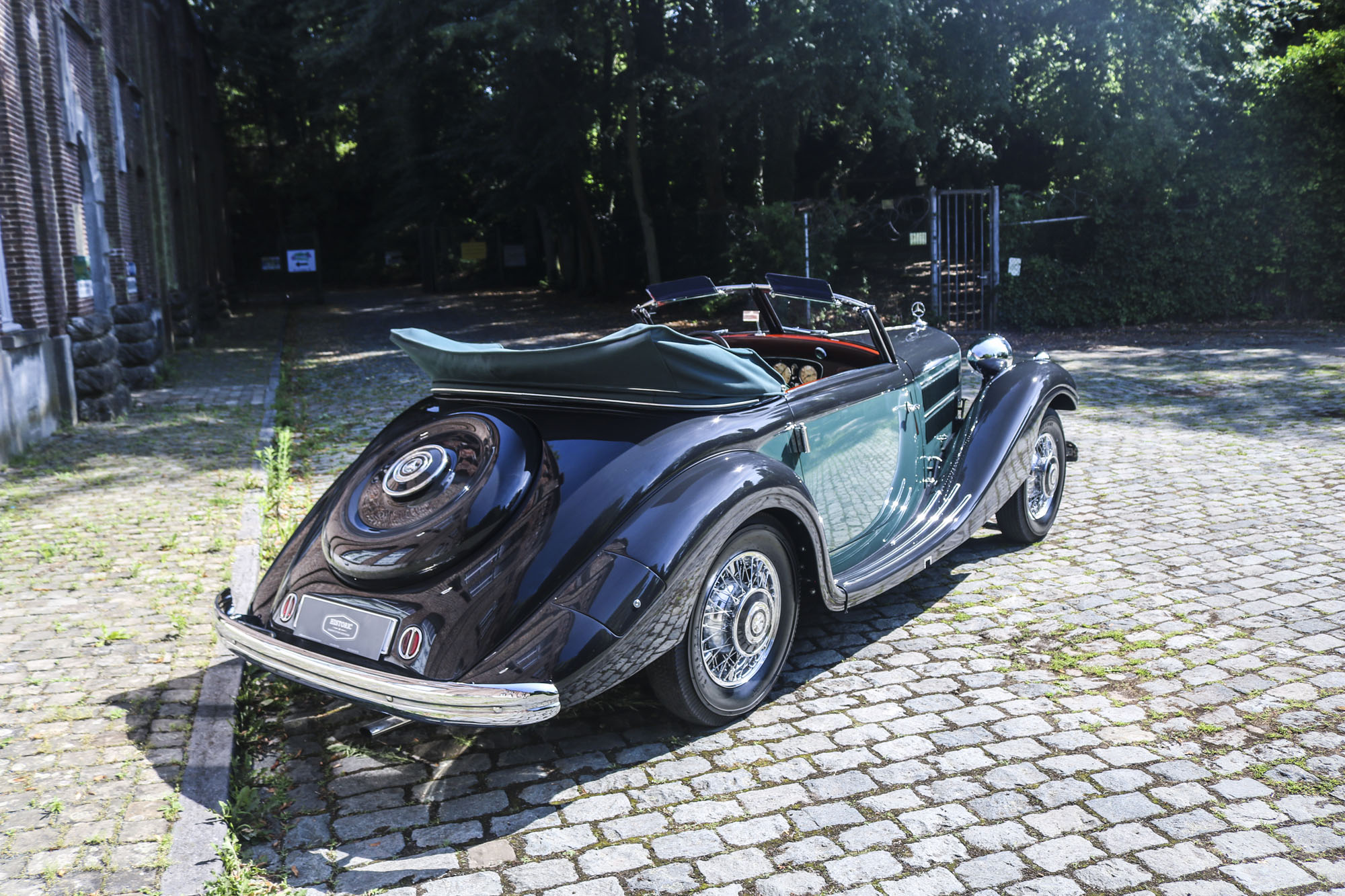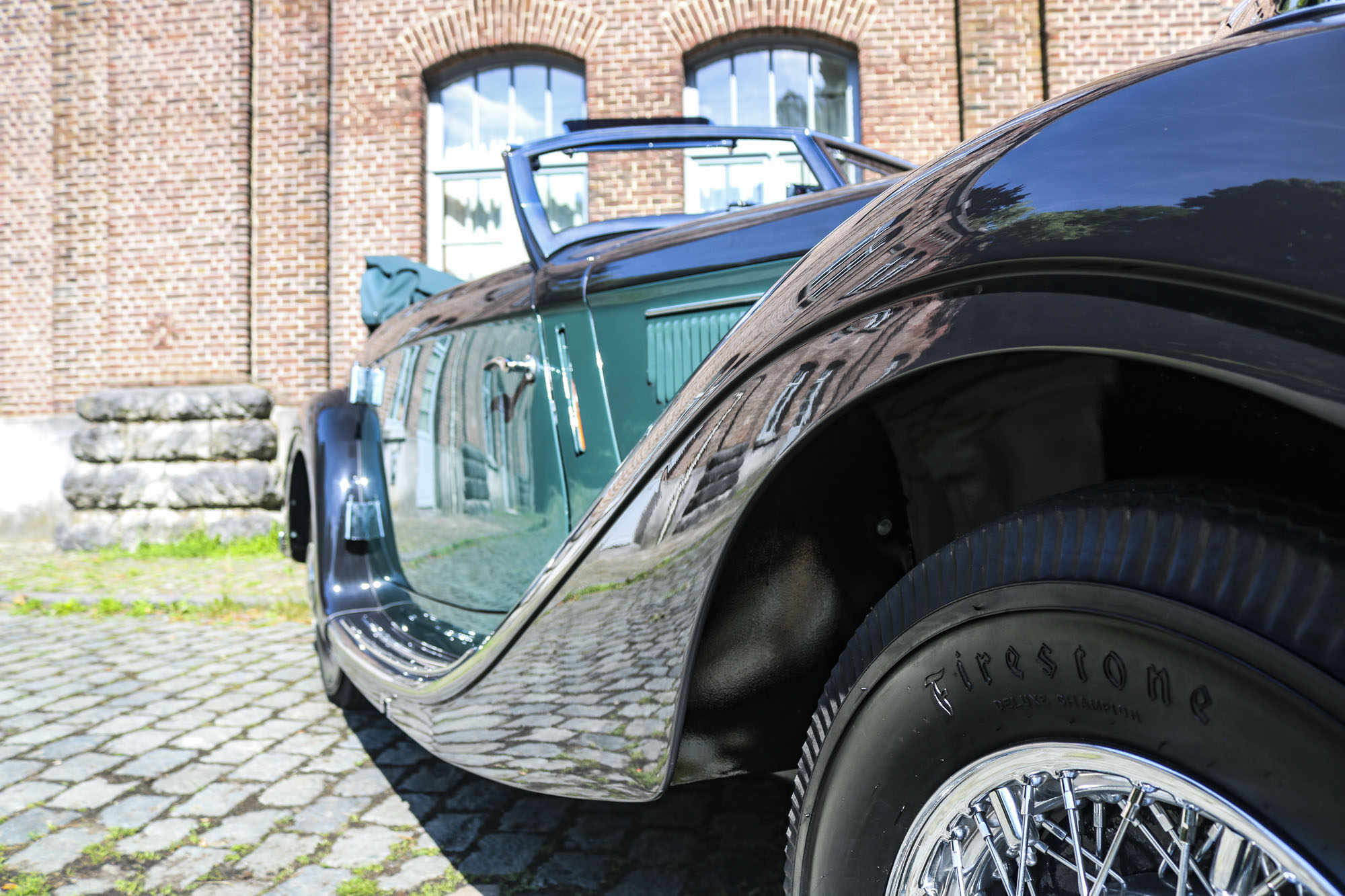 Streamlined
The 320N has longer overhangs which are substantially longer and wider than the standard car. The front grill was gently raked backwards, and there was no longer a bar in front of it to carry lights, all of which gave the car a more sporting look than the model it replaced.

Power
Power came from a newly enlarged straight six 3,208 cc side-valve engine with a listed maximum output of 78 PS (57 kW; 77 hp) at 4,000 rpm, supporting a claimed top speed of 130 km/h (81 mph). This was delivered to the rear wheels via a four-speed manual transmission which, unusually in the 1930s, incorporated synchromesh on all four ratios. The footbrake used a hydraulic control mechanism and operated on all four wheels. The suspension set-up was carried over from the W18 with a swing axle at the rear and the front axle suspended with a central transverse leaf spring and coil springs beside the wheels.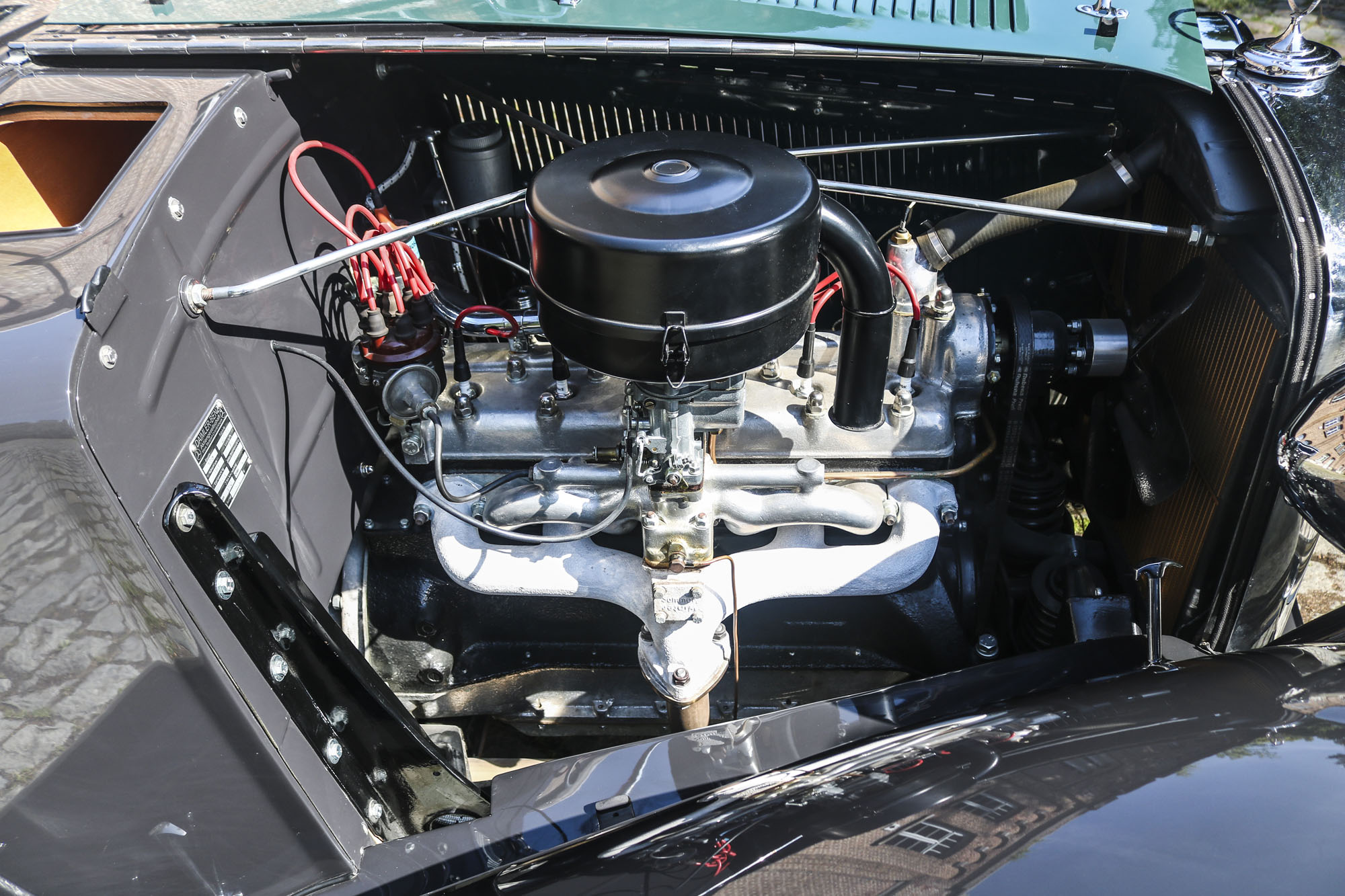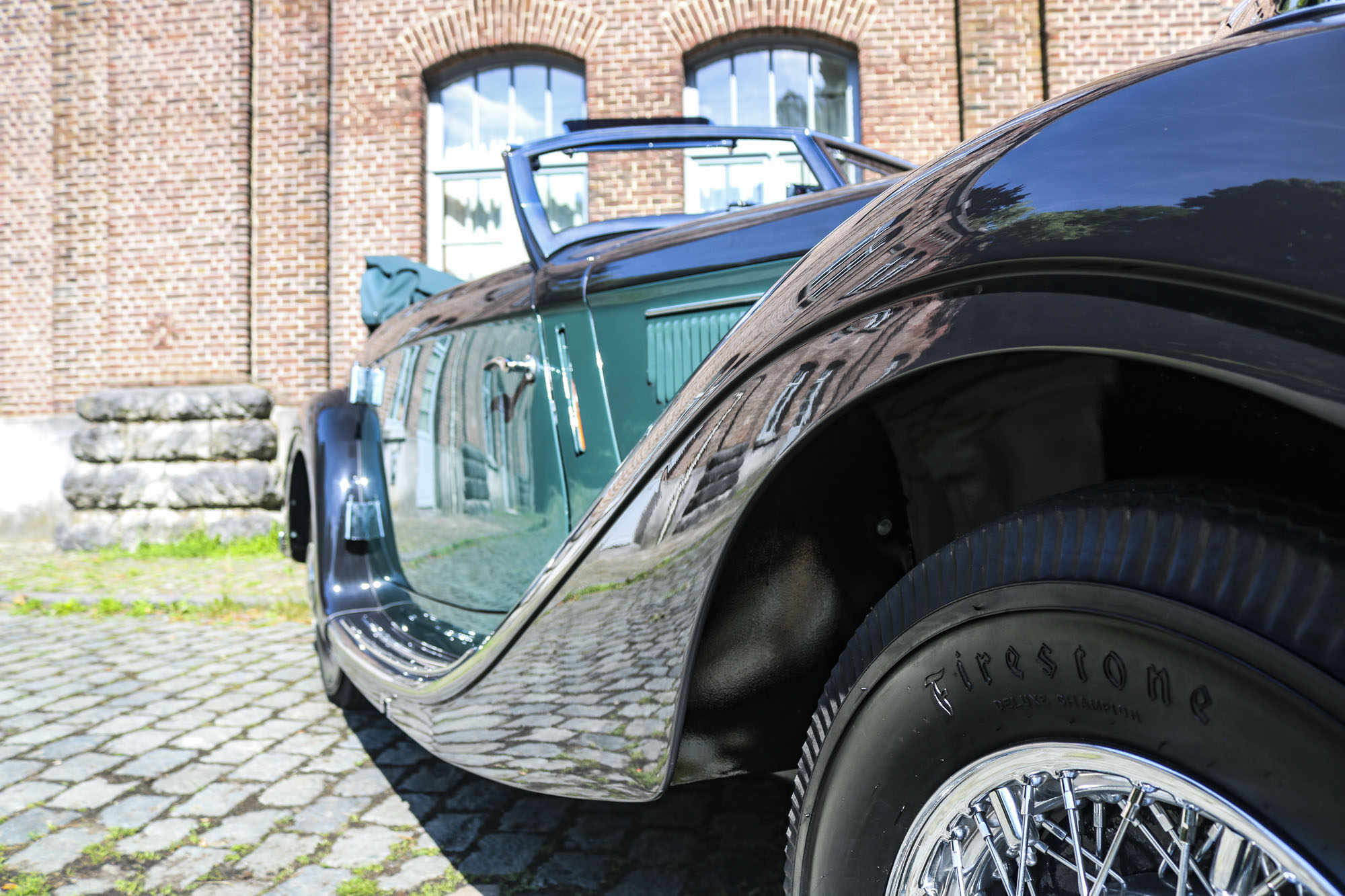 Appealing
The appealing green two tone coloured high gloss paint sets the standard through out this car. The chrome trim and elements lifts the car to another level. A green leather interior with meticulous woodwork shoots it in to concourse level.