1947 Talbot Lago
T26 Dubos - Grand Sport
The Grand Sport Dubos Coupé is believed to be
one of the two remaining examples of the 4.5-liter Grand Prix chassis.
Only 26 of these magnificent cars were ever manufactured,
and this particular model features exquisite Dubos coachwork.
Car 110102
Chassis number 114
Engine number 114
Gearbox number 114
Rear Axle number 114
Wheelbase 265 cm
Delivered: September 27, 1949
Body: Dubos Coupé – High-Roof
First Owner: Wight Whiting
Original French registration
FIVA papers

4482cc, 6 cilinder, 4 speed pre selector
Charm
Experience the charm of the 1949 Talbot-Lago T26 Grand Sport, a car that effortlessly combines elegance and power. This vehicle is a perfect addition for collectors and car enthusiasts.
The Talbot-Lago T26 Grand Sport features a beautifully designed body that stands the test of time.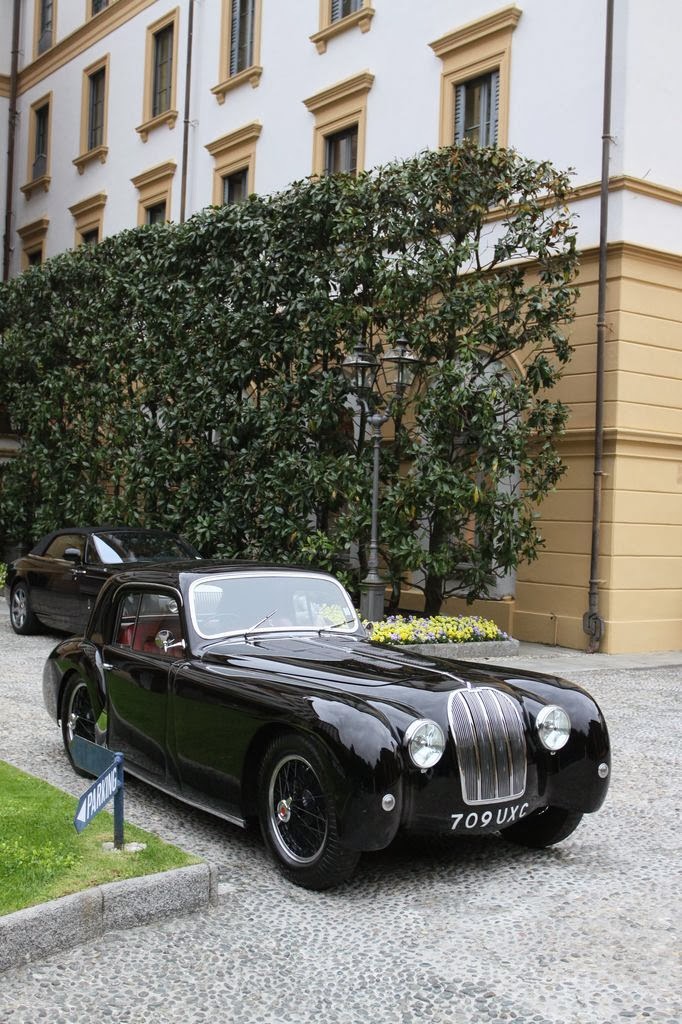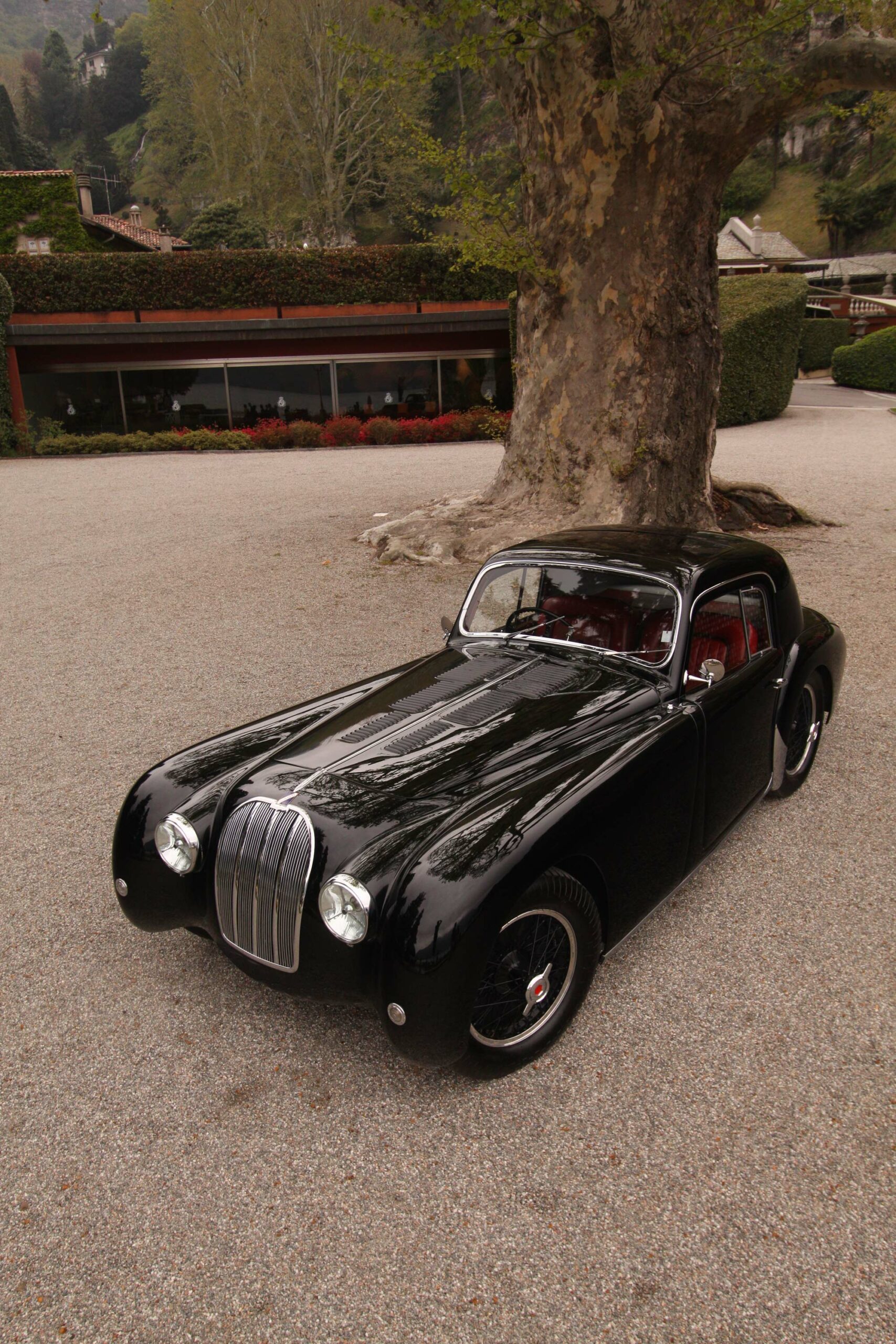 Three of a kind
The Dubos coupé was a popular body style for the 265 cm Grand Sport chassis. Three cars were built with this design: 110102, 110108, and 110115. Although referred to as "factory" bodies, they were actually built by Dubos in their own shops. 
The Dubos coupé had both low-roof and high-roof versions. The first Dubos coupé, 110108, with a low roof, was delivered on October 23, 1948. Next came 110115, delivered on May 19, 1949. The last Dubos coupé was 110102, delivered on September 27, 1949. Both 110115 and 110102 had higher roofs.  
Owner history
The first owner of 110102, Mr. Whiting, remains unidentified. If he indeed received the car upon delivery, he didn't hold onto it for long. Soon after, the vehicle transitioned to the possession of car dealer Roger Barlow from International Motors in Hollywood. It is unclear whether it was Barlow or Whiting who imported the car to the USA. However, considering that 110102 was likely exported by the factory and Whiting's name is associated with the production card, it is plausible that Whiting served as the importer.
Following its time with Roger Barlow, 110102 was sold to Otto Zipper, a Porsche distributor in California known for sponsoring race cars, Zipper had a close association with Briggs Cunningham and a strong passion for racing. As an Austrian immigrant, Zipper had a personal connection with Tony Lago and had previously owned multiple Sports Talbot-Lagos, including a Pourtout Teardrop and a Grand Prix car. Their friendship further solidified the link between Zipper and the Talbot-Lago brand.
According to a hand-written Grand Sport listing by Roland Poncet, the late owner, a previous owner named Schaeffer from the USA is mentioned. Subsequently, 110102 eventually found its way to Richard Straman, a renowned Ferrari restorer based in Southern California, at a later date.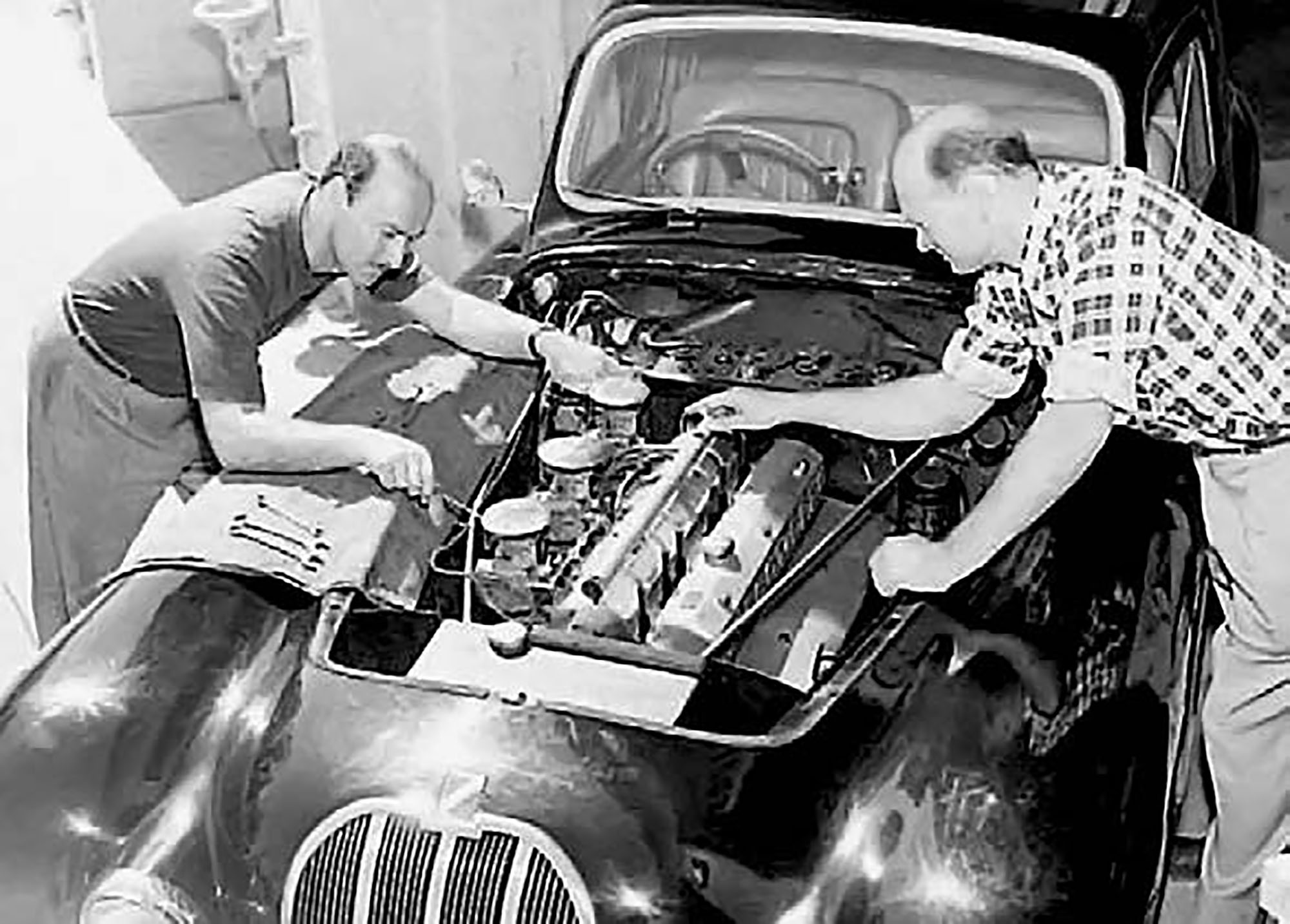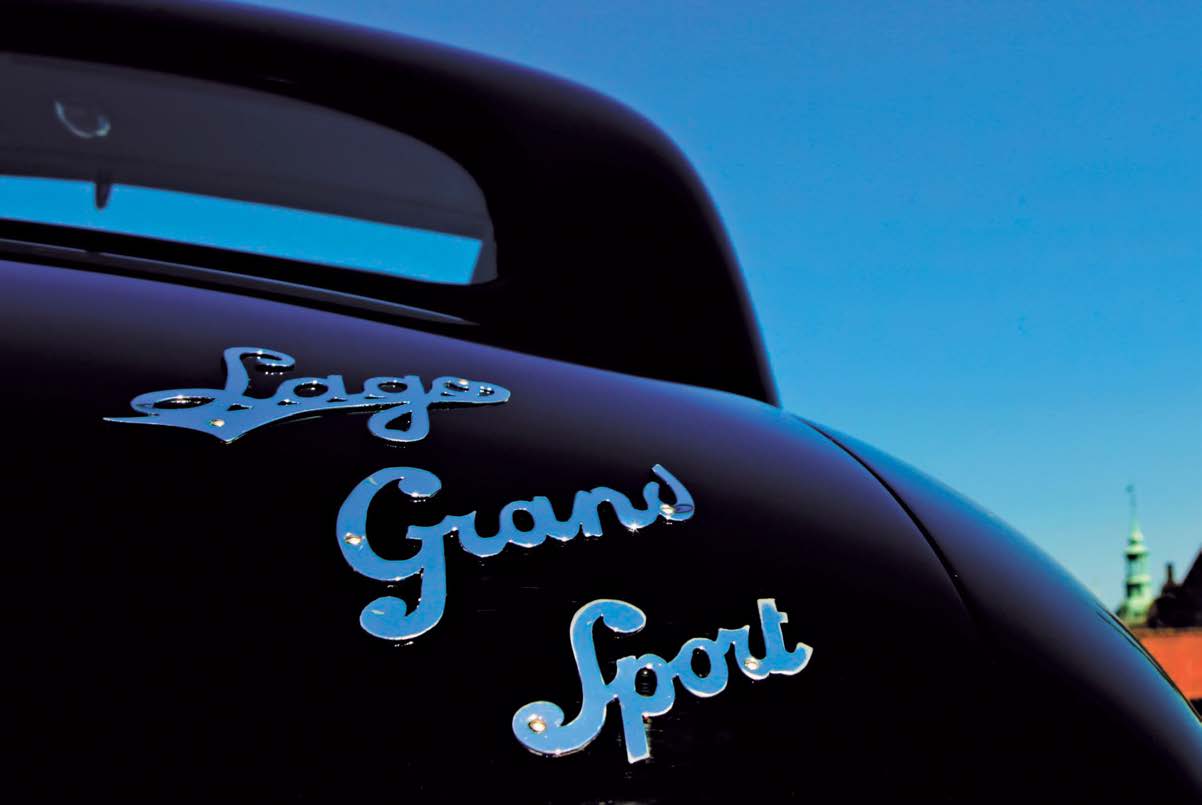 Upon acquiring the vehicle, Richard Straman held the belief that the odometer reading of 8,000 miles was authentic, and he also discovered that the original tires were still fitted on the car. Straman embarked on a restoration project, meticulously stripping the vehicle down and partially renewing the interior.
February 24, 1997, Straman sold 110102, which was in a partially restored state, for $100,000 to Jerome Sauls, the owner of the renowned Ritz Garage in Warrington, Pennsylvania. Sauls took on the task of commissioning a comprehensive frame-off restoration, leaving no stone unturned in ensuring every detail was correct and accurate. Great care and effort were dedicated to bringing the car back to its original glory during this restoration process.
Late 2004, English collector George Howitt, then living in Belgium purchased 110102.
During his ownership, Howitt showcased the car at many international events. He also had important engine work and some bodywork reparations carried out while in Belgium, all under the supervision of the current owner of Historic Competition Services, so we know this car well.
2008, both 110102 and 110151 were displayed by Tony Paalman at the Car Discoveries booth during R
é
tromobile. Following this, Paalman entrusted the car to the Dutch classic car dealer for consignment.
In the early summer of 2009, the current owner purchased 110102. The car was later accepted and showcased at the prestigious Concorso d'Eleganza Villa d'Este in 2010, receiving well-deserved recognition.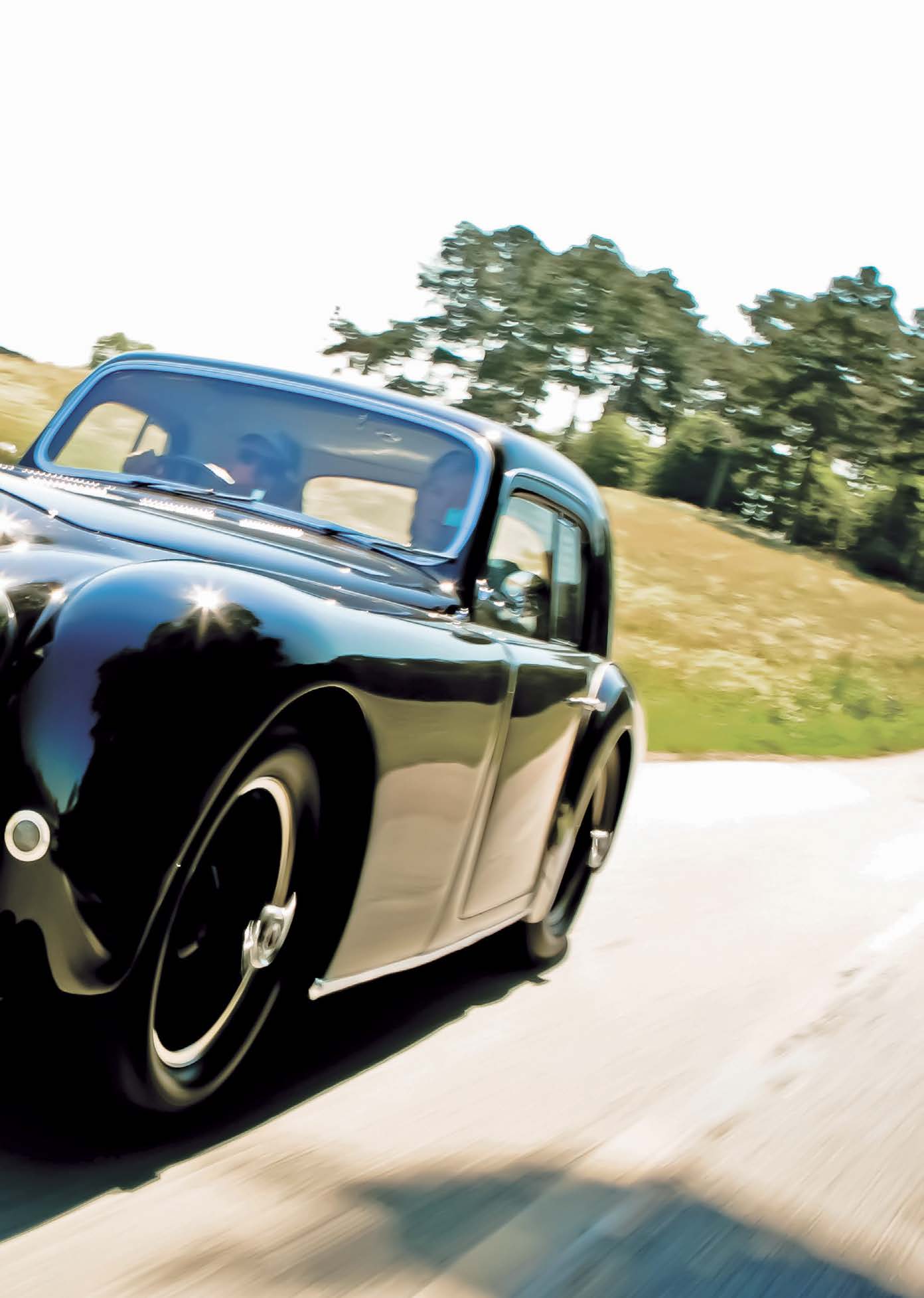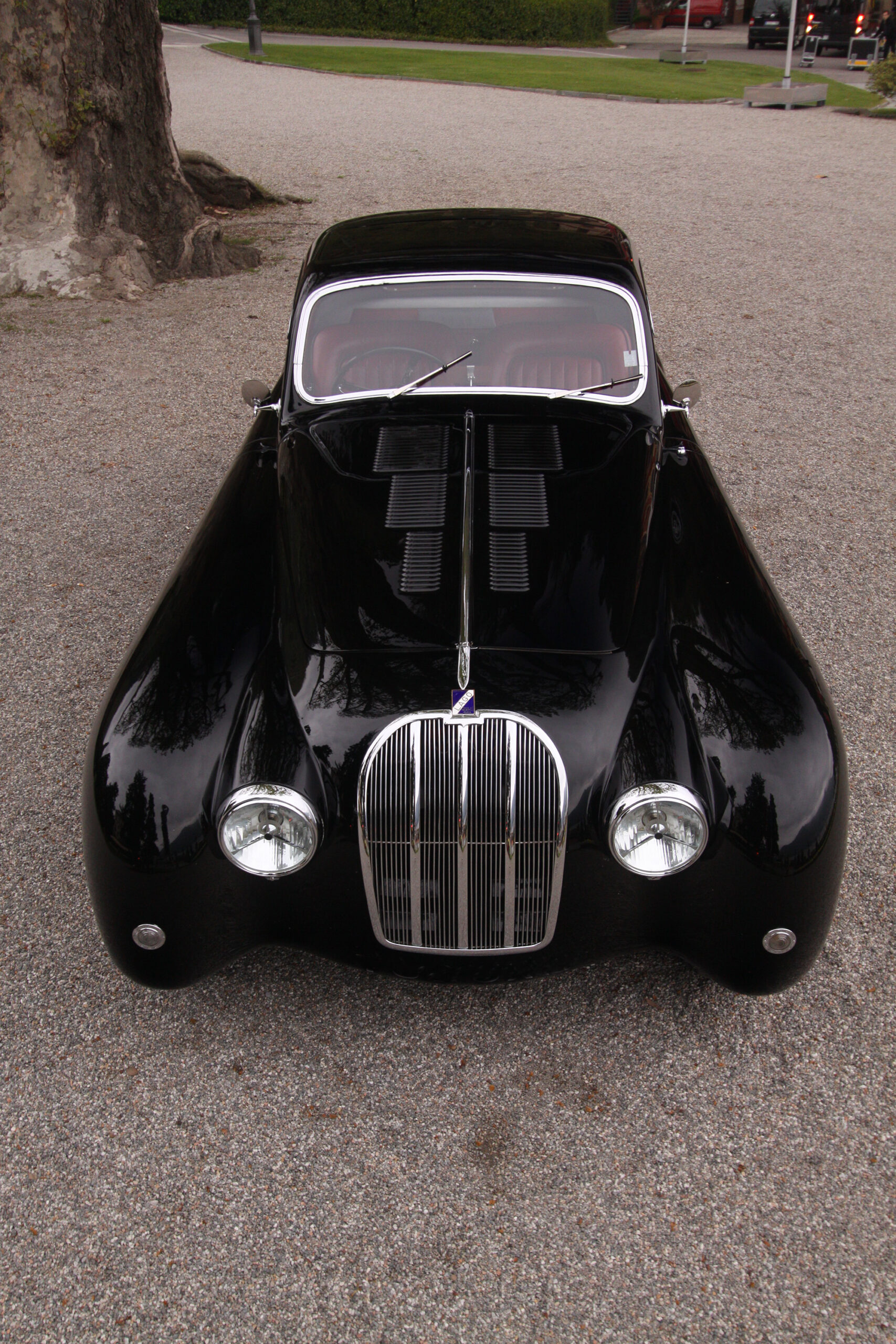 Exterior
The Talbot-Lago is in excellent condition, showcasing a sleek black paint that highlights its elegant body shape. The absence of bumpers and the chrome accents add to its stylish appearance. The front of the car stands out with a unique pattern of louvers on the bonnet, giving it a bold and larger look. The black painted spokes and wheels add to its overall dark and impressive presence. The sliding roof brings a sense of openness and lightness to the car's interior
and adds a wonderful
air conditioned
feel to the car on hot summer days that are often too hot and uncomfortable for open cars.
Interior
Inside, the Talbot-Lago T26 Grand Sport offers a comfortable and stylish interior. The seats are upholstered with
ruby red
luxurious leather, and the cabin features subtle wood accents and
a black dashboard holding all the
chrome
and rare O.S. (
O
ctave
Seignol
of Neuilly) gauges
.
Behind the folding seats you'll find a suitcase like compartment to store your belongings.
The ample trunk gives access to a spare wheel while there's
also
room to store your luggage.
Every
part and detail hand crafted and showcases the
craftsmanship of this classic car.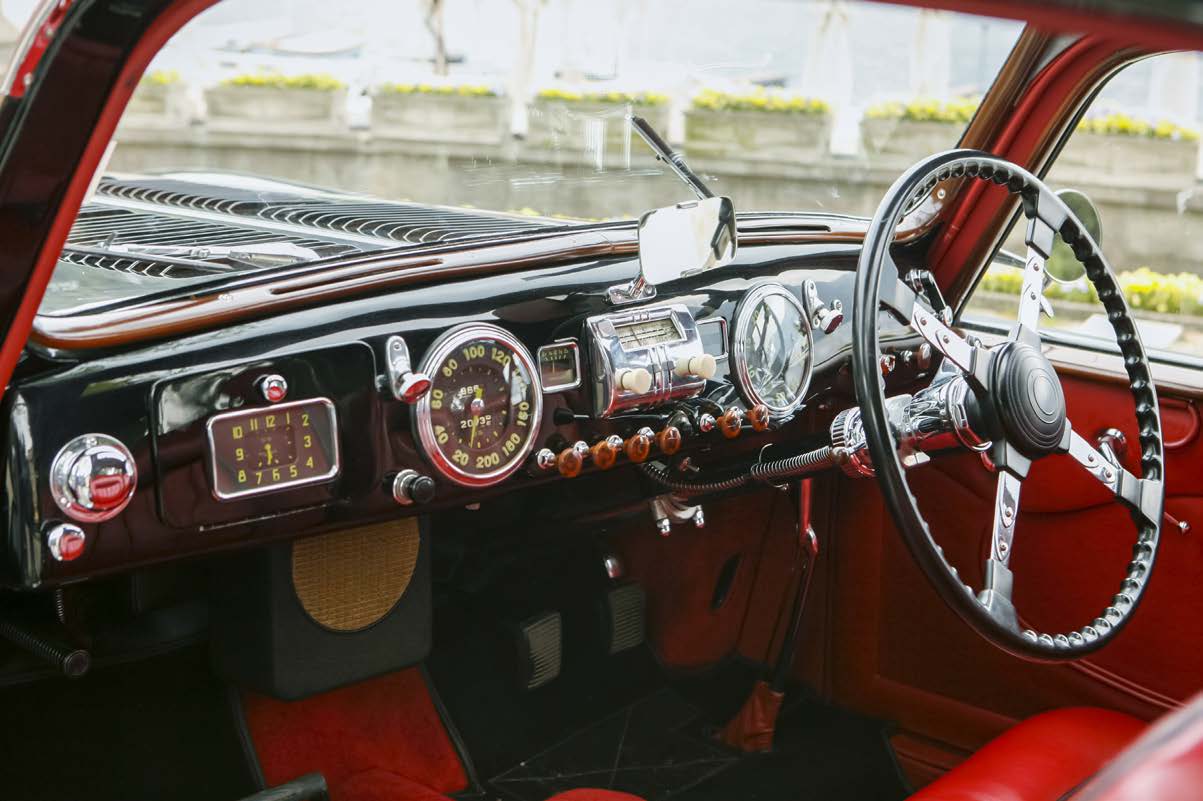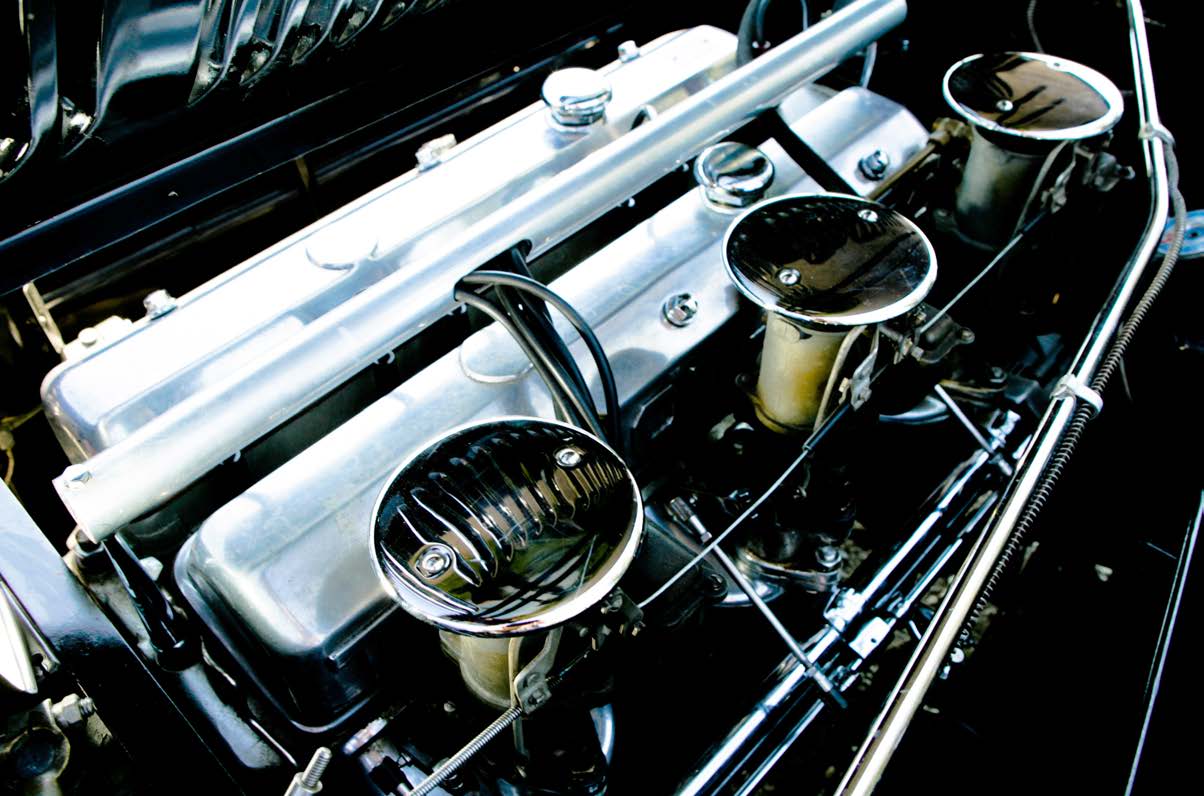 Mechanically
The 1949 Talbot-Lago T26 Dubos Coup
é
is powered by an impressive and finely tuned engine. This amazingly powerful car features a 4.
5
-liter inline-six with big valve aluminium cylinder head,
The engine is coupled to a wonderfully easy to use Talbot-Lago pre-selector 4 speed semi-automatic gearbox, this has just been fully rebuilt by World renowned Talbot-Lago experts Historic Competition Services and is totally "Fresh"
Talbot Lago Grand Sports are known for their exceptional performance and smooth operation. Equipped with twin camshafts and hemispherical combustion chambers, this engine delivers an impressive power output. The T26 Dubos Coup
é
's engine boasts advanced engineering for its time. Fitted with triple Zenith-Stromberg carburetors, and a robust steel counterbalanced crankshaft. The engine
bay
of the 1949 Talbot-Lago T26 Dubos Coup
é
is
meticulous and imposing, it is
a testament to the era's engineering ingenuity
.
Don't miss the chance to add the 1949 Talbot-Lago T26 Grand Sport,
chassis number 110102, to your collection. Its timeless beauty, impressive performance,
and historical significance make it a valuable investment.
Contact us now to learn more about this exceptional car and take the first step towards owning
an iconic piece of automotive history. Experience the allure of the Talbot-Lago T26 Grand Sport
and enjoy the pleasure of driving a true classic that will be appreciated for generations to come.
Just simply fill out the form underneath and we'll contact you directly.