1955 Porsche 356A Speedster

Years ahead in engineering,
miles ahead on the road.
YOU...in the Porsche driver's seat are at the exact center of gravity of a perfectly balanced automobile. You enjoy complete harmony with the Porsche's movement, just as the Porsche with its superb rear-engine power plant, servo-mesh transmission, portion bar suspension and giant sized brakes rosponds instantly to your every command. Driver and motor car become one, in a thrilling partnership of road mastery.
Registration : NL registered Chassis number : 80549 Engine number KD#804291
1.571 cc, 4 cilinder engine, 60 hp, 4-speed gearbox
Performance & excitement
The Porsche Speedster is a sports car designed for performance and excitement on the road. It has a sleek and functional design, with every aspect tailored to provide the ultimate driving experience. With a top speed of 100 mph, the Porsche Speedster is built for speed and excitement.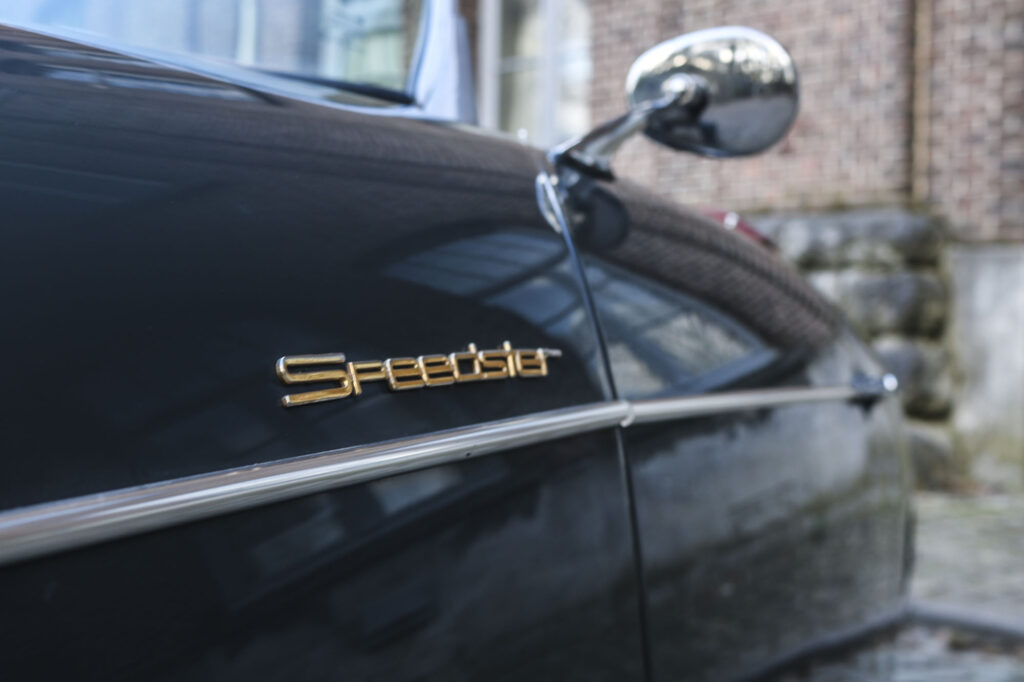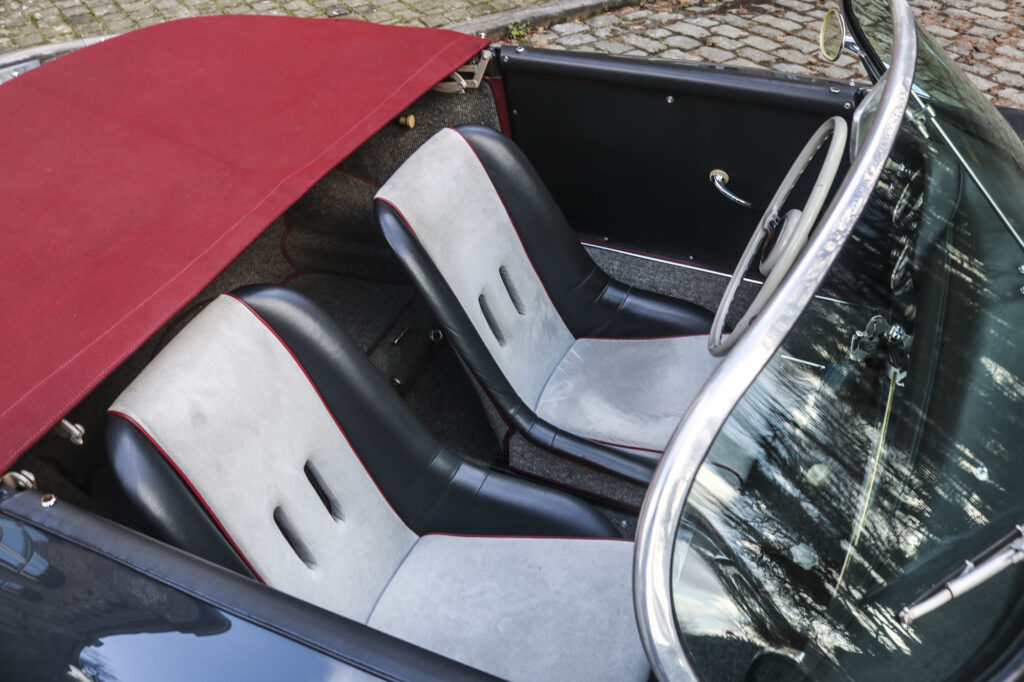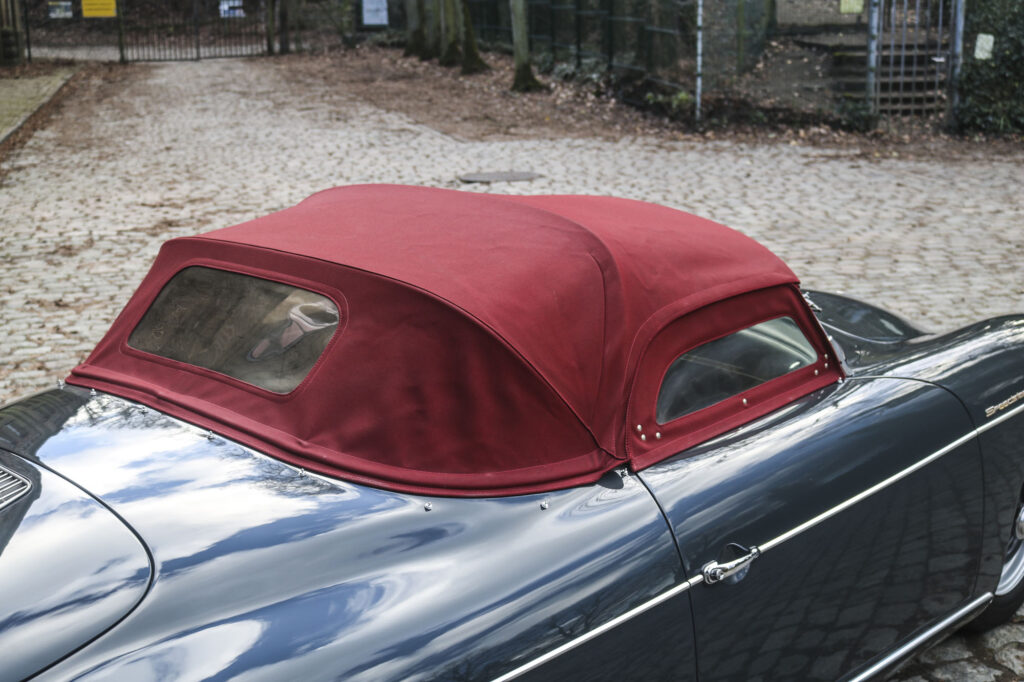 Interior & top
The Porsche 356 is painted in a beautiful Dark Grey color. The interior is in great condition and features black/grey leather bucket seats with red trim, which complements the ruby red top and side window trim. This combination makes the car visually striking.
Lightweight & fast
The 356A Speedster was equipped with a 1.6-liter flat-four engine that had a center-mounted camshaft and overhead valves. The engine produced 60 horsepower and was paired with a four-speed manual transmission that sent power to the rear wheels. The car weighed 1750 pounds due to its aluminium body and could reach 60 mph in 13.9 seconds, cover a quarter-mile in 19 seconds, and had a top speed of 99.4 mph.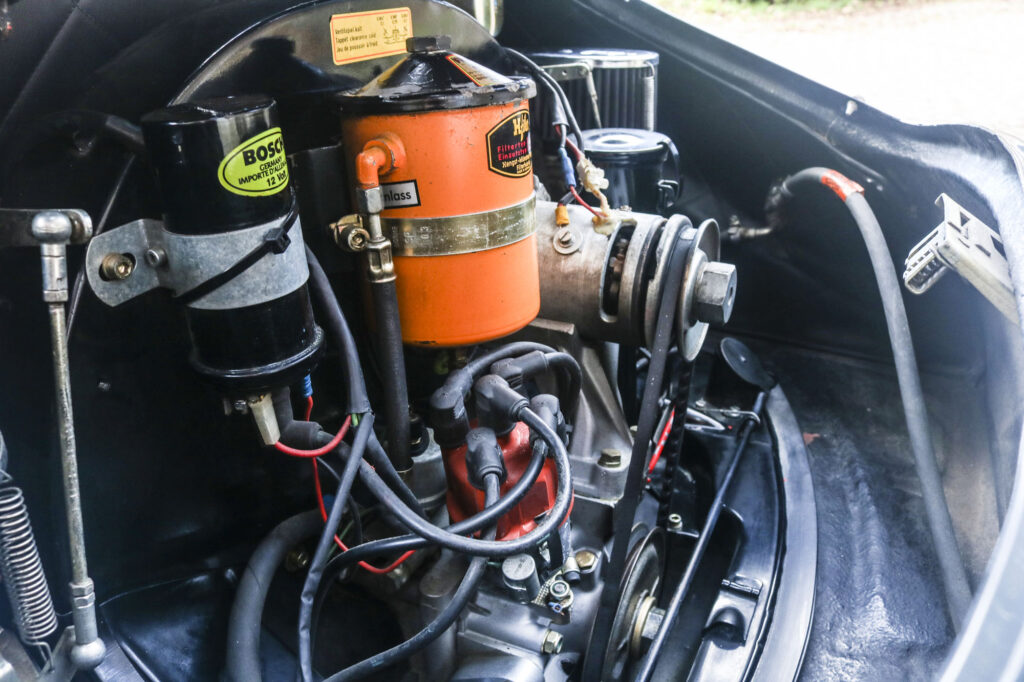 A lot of cars can be called classics or highly desirable,
but few have achieved the cult following required
that they can be called a legend.
The Porsche 356A Speedster is one of those such car.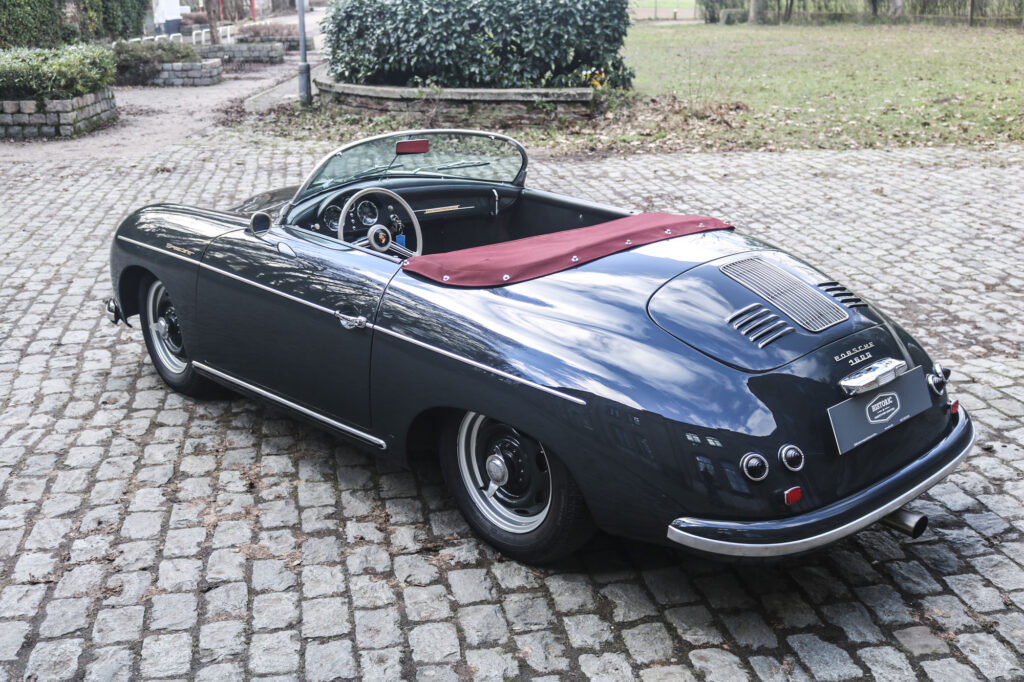 Condition
This 356 Speedster underwent a full bare metal restoration and was completed in 2019. Since then, it has been part of a collection and used for events and tours. The restoration was of high quality and the car is still in excellent condition due to regular maintenance.
Many valuable cars are kept unused, hidden from the public.
They are often only seen as investment opportunities, rather than being driven and enjoyed.
Here's you chance to be the next custodian and add your
history to this unique, well documented and significant '1955 Porsche 356A Speedster'.
A car that deserves to be driven with spirit and enthusiasm!
Want to know more?
Just simply fill out the form underneath and we'll contact you shortly.