1957 Ferrari
250 GT Boano
Explore the world in one of the most
sophisticated and stylish automobiles available.
As soon as you hit the gas pedal,
the powerful 12-cylinder engine will
come to life, sending a rush of
excitement through your body as you are
push into the luxurious leather bucket seats.
Registration: NL
Chassis number: 0653GT
Engine number: 0653GT
Mille miglia eligible coefficient: 1,40
2.953cc, V12, 220hp, 4 speed manual gearbox
History
During its early years, Ferrari primarily focused on racing and only manufactured a limited number of road vehicles for a privileged group of prominent customers. However, with mounting competition costs in the 1950s, Ferrari had to increase its road car production to generate extra funds.

Ferrari unveiled the Pinin Farina-designed 250 GT Europa at the Paris debut in 1954, marking the company's initial true production model and laying the groundwork for all subsequent Ferrari 250 variants.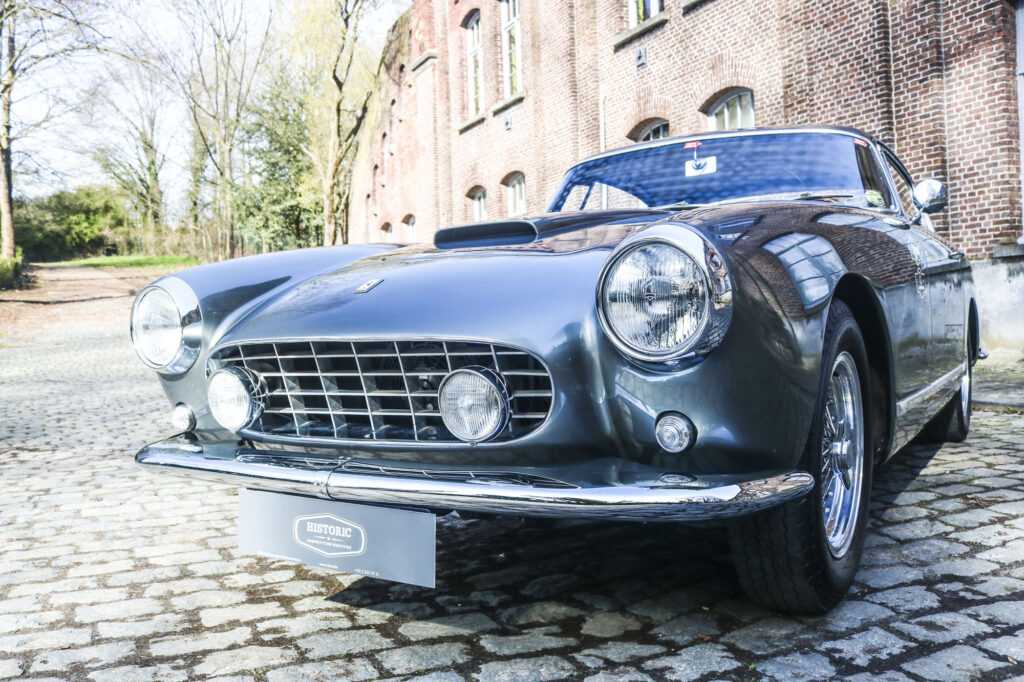 Due to overwhelming demand for the 250 Ferrari, Pinin Farina was unable to keep up with production and subsequently enlisted the services of Carrozzeria Boano, led by Mario Felice Boano, one of Pinin Farina's designers. As a result, a total of 74 Ferrari 250 GT Boanos were manufactured.
The 250 GT Boano was first delivered to its initial owner, Mr. Otto Wild of Switzerland, in 1957. It remained in Switzerland until it was eventually sold to an individual in the UK in May 2000. Since March 2002, the current owner has been in possession of the car and registered it in The Netherlands.
Rallies and hill climbs
The Boano participated in various touring events throughout its lifespan.
1962, a lovely picture at circuit of Monthlery showing the Boano with Mr. Hubert and companion with their race helmets.
1963, 14th National Hillclimb - Mitholz Kandersteg - Switzerland

 

- result #266: winner of the day
1963, Hillclimb - Freiburg Schauinsland - Switzerland

 

- result #76: 2nd
2001, Mille Miglia, #305 - Italy2003, Mille Miglia, #346 - Italy
2008, 25 Anni degli Amici della Ferrari Club - The Netherlands
2016, Mille Miglia, #439 - Italy
Exterior
The paintwork has deep, and rich high-gloss finish in Grigio Ferro (Iron Grey).
In 2022, the Borrani Wheels were refurbished and matches the car's beautiful condition.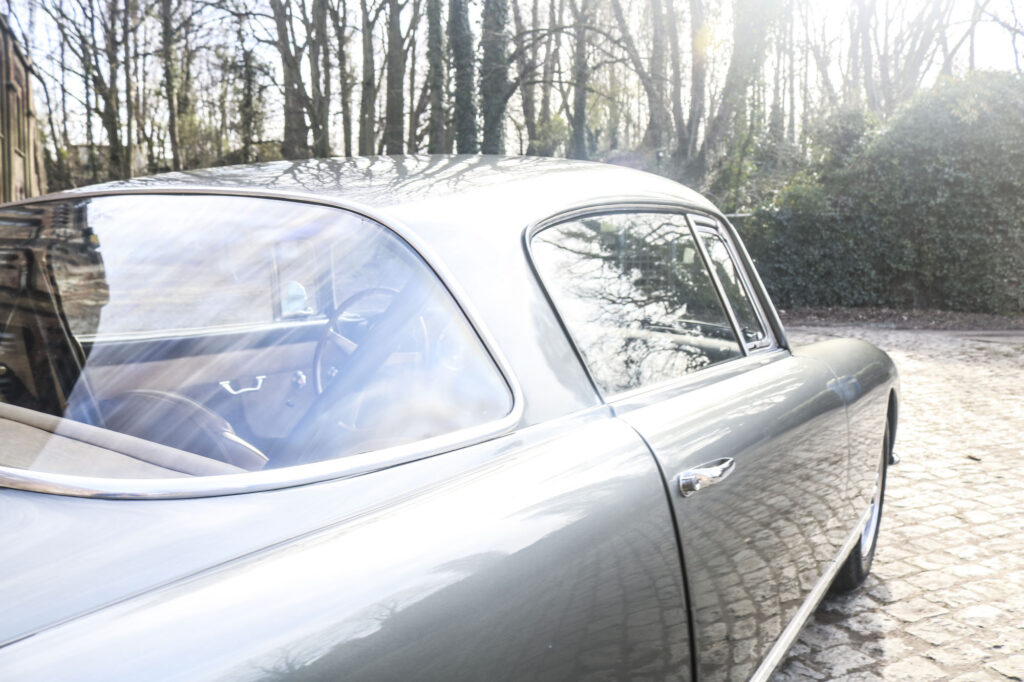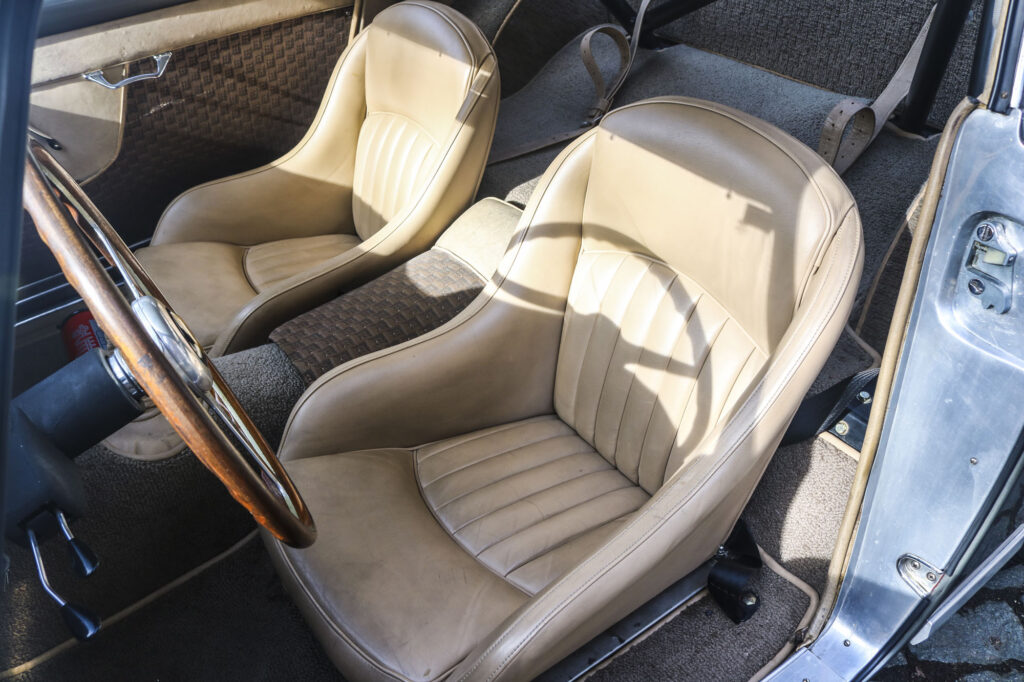 Interior
Although the car comes with two Ferrari GTO sport seats, the full set of original Louis Vuitton-style seats is also included. Inside the cockpit, the removable four-point roll bar offers a robust and secure sanctuary. The Halda Tripmaster stands prepared to record the upcoming kilometers.
Mechanical
In 2022, HCS meticulously prepared and rebuilt the engine including the fitment of a new steel crankshaft. The engine received several upgrades, including new crankshaft bearings, pistons, and more, resulting in a fast and dependable power plant.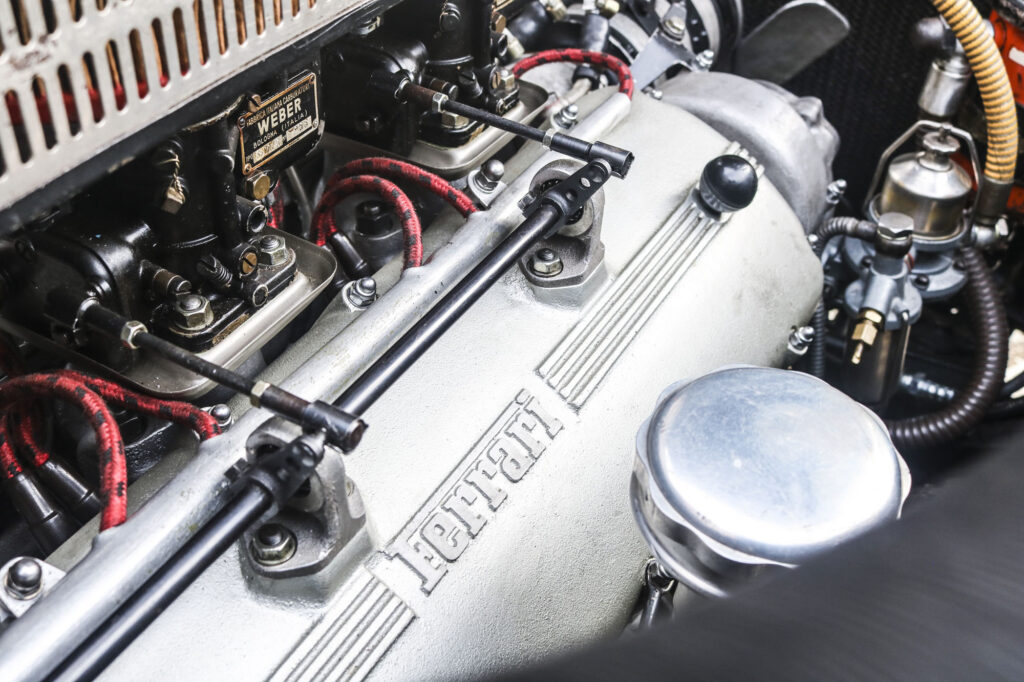 If you're considering entering a rally and aiming to outperform the competition,
this vehicle deserves your attention as a serious contender.
Its impressive performance capabilities make it a strong candidate.
Just simply fill out the form underneath and we'll contact you directly.