1957 Lister‑Jaguar
Monzanapolis

The Lister‑Jaguar "Monzanapolis"
is the British Indycar
The Lister Jaguar Monza was an open-wheel race car
designed and built by Lister Motor Company and
raced by Ecurie Ecosse at the 1958 Race of Two Worlds.
The nickname "Monzanapolis" is a combination of the
race locations Monza (Italy) and Indianapolis (USA).
Registration : UK road registered
Chassis number : BHL 109
3.800 cc, D-Type aluminium engine, 350 hp (real horse power), 4-speed gearbox
Engine built by leading specialists Crosthwaite & Gardiner
Specifically Created
The car was created in 1957 specifically for the short-lived 1958 Race of Two Worlds, where it was entered by Scottish Racing Team Ecurie Ecosse with pilot Jack Fairman. Although the car wasn't deemed as very successful, it was only completed on the morning of the race yet it still finished as the 3rd fasted European car.

In 2017, the car was displayed at the Goodwood Revival event, in tribute to Ecurie Ecosse's domination at endurance races and for the Richmond Trophy.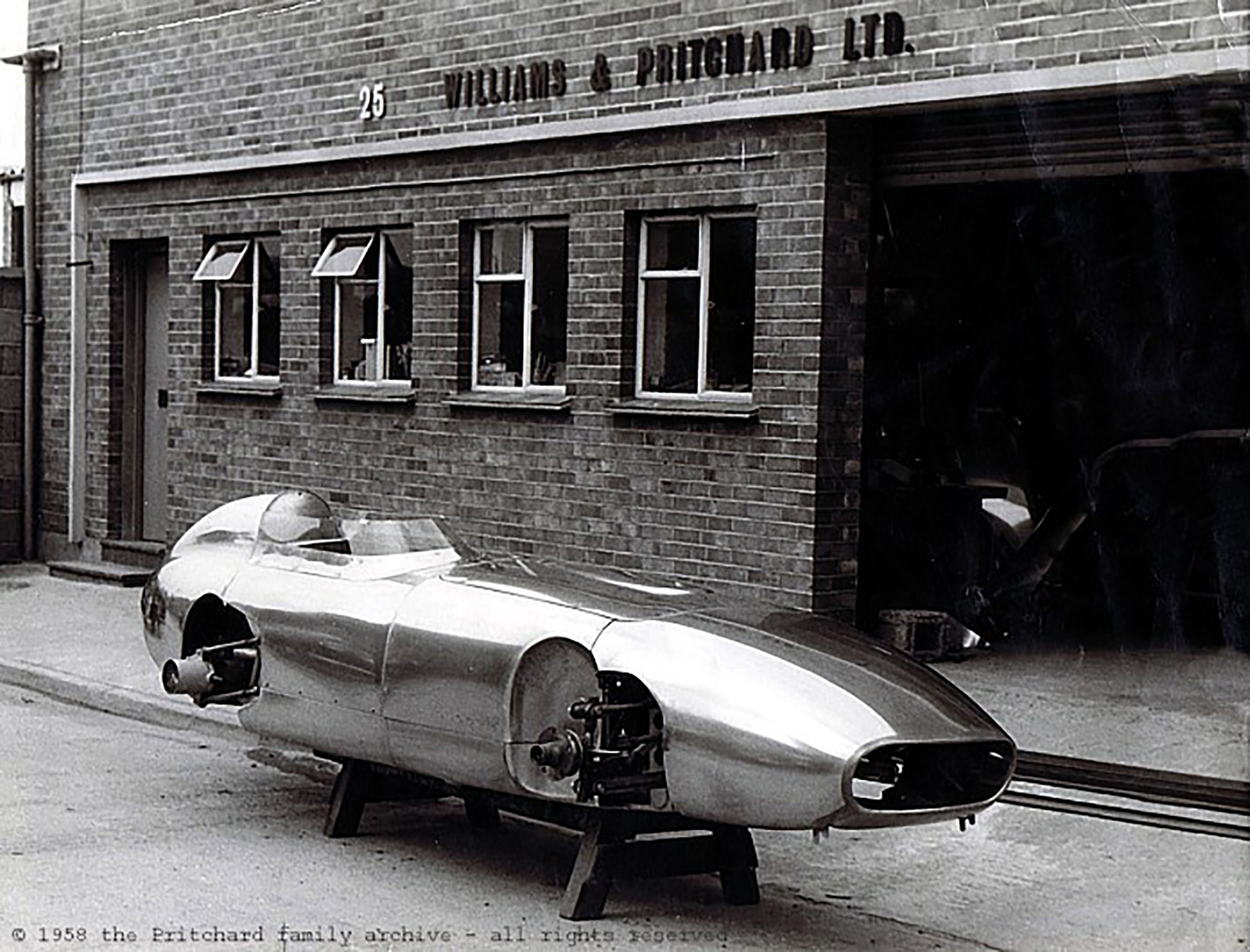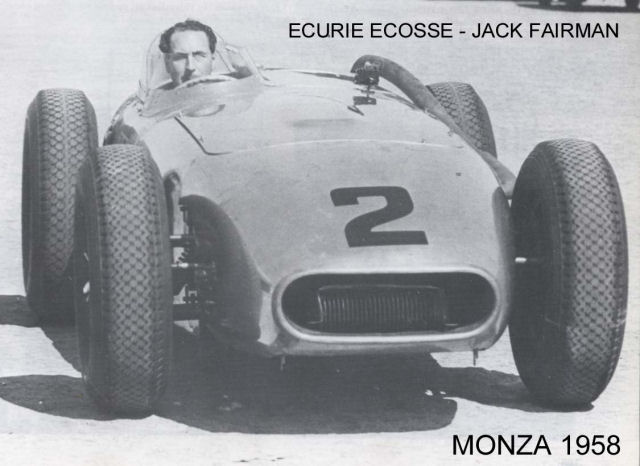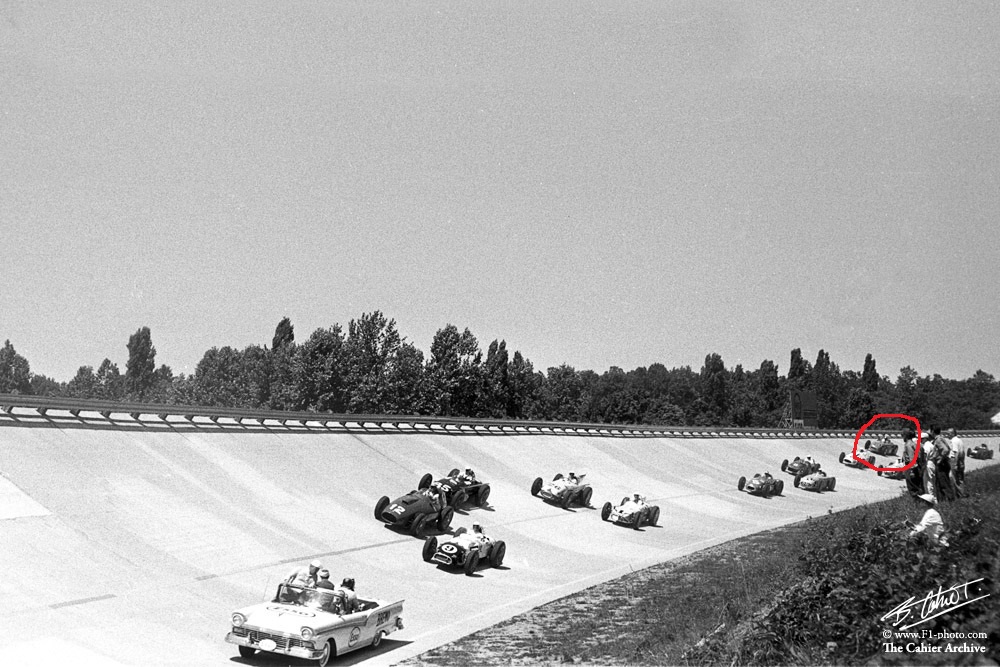 Race of Two Worlds
The Race of Two Worlds was an exhibition event held at the Monza racetrack in Italy in 1957 and 1958, which pitted American teams from USAC against European teams from Formula One. It was a unique opportunity for these two distinct racing worlds to compete against each other.

The two types of cars (from USAC and Formula One) competed on the new banked oval track at Monza, which had similarities to the Indianapolis Motor Speedway, leading to the nickname "Monzanapolis." The track, which was completed in 1955, enabled high-speed racing and provided a unique challenge for both American and European teams.
Interview at Goodwood Revival
We had the opportunity to speak with the current owner of the Lister Jaguar Monza (Monzanapolis), Rod Jolley (in front of the car), about the car's history, performance, and what made him interested in owning it. It's great to hear about the story of this unique race car and the insights from its current owner.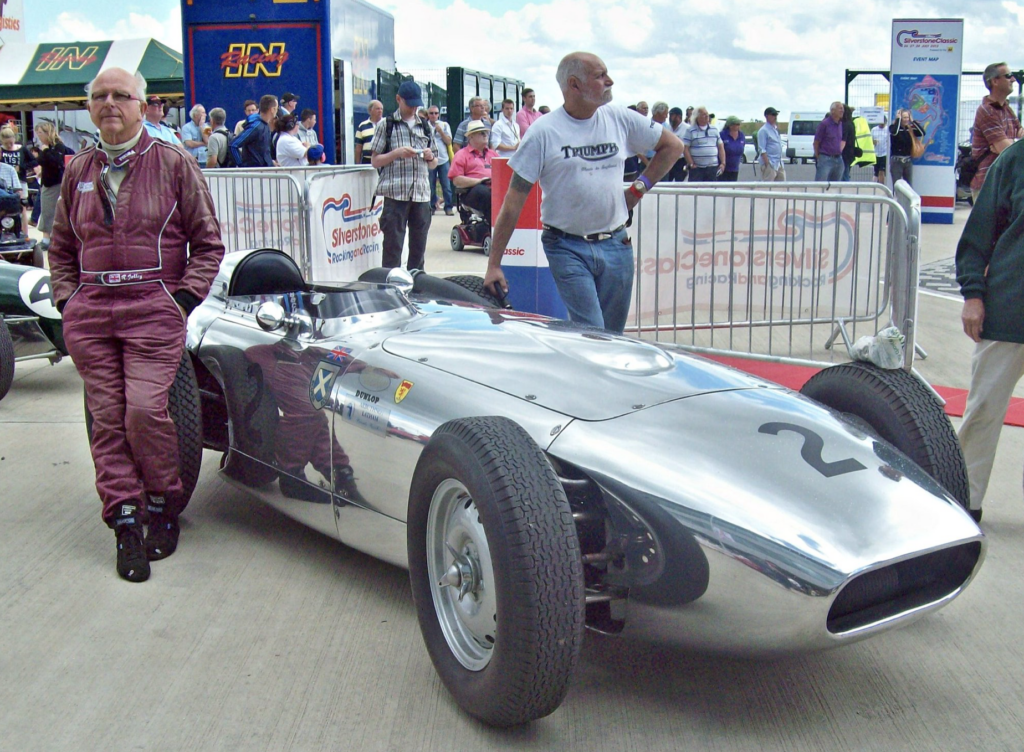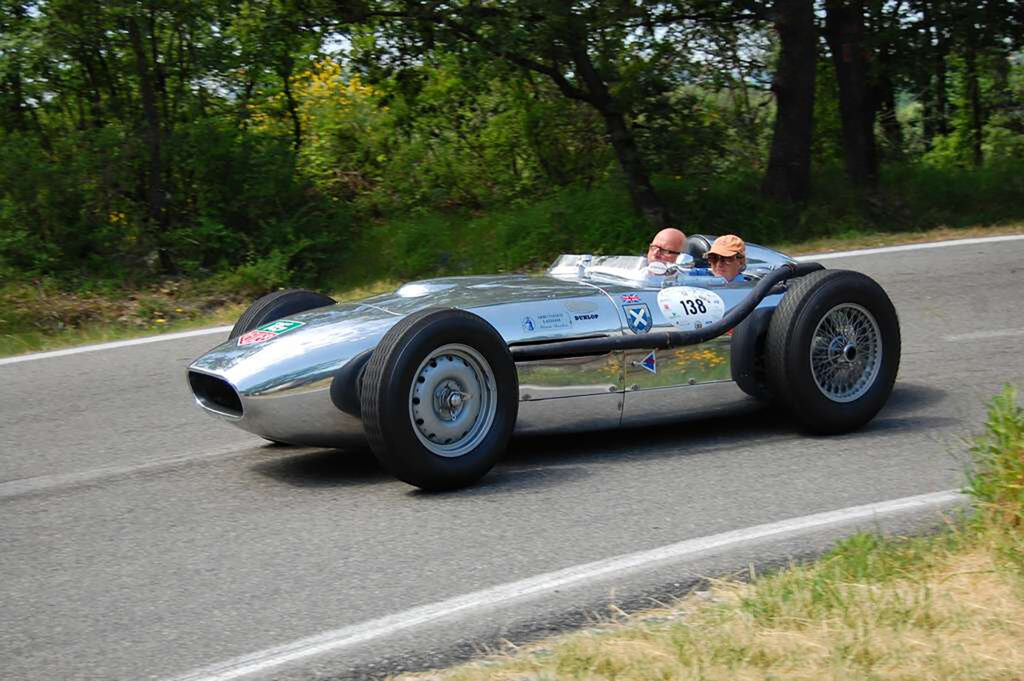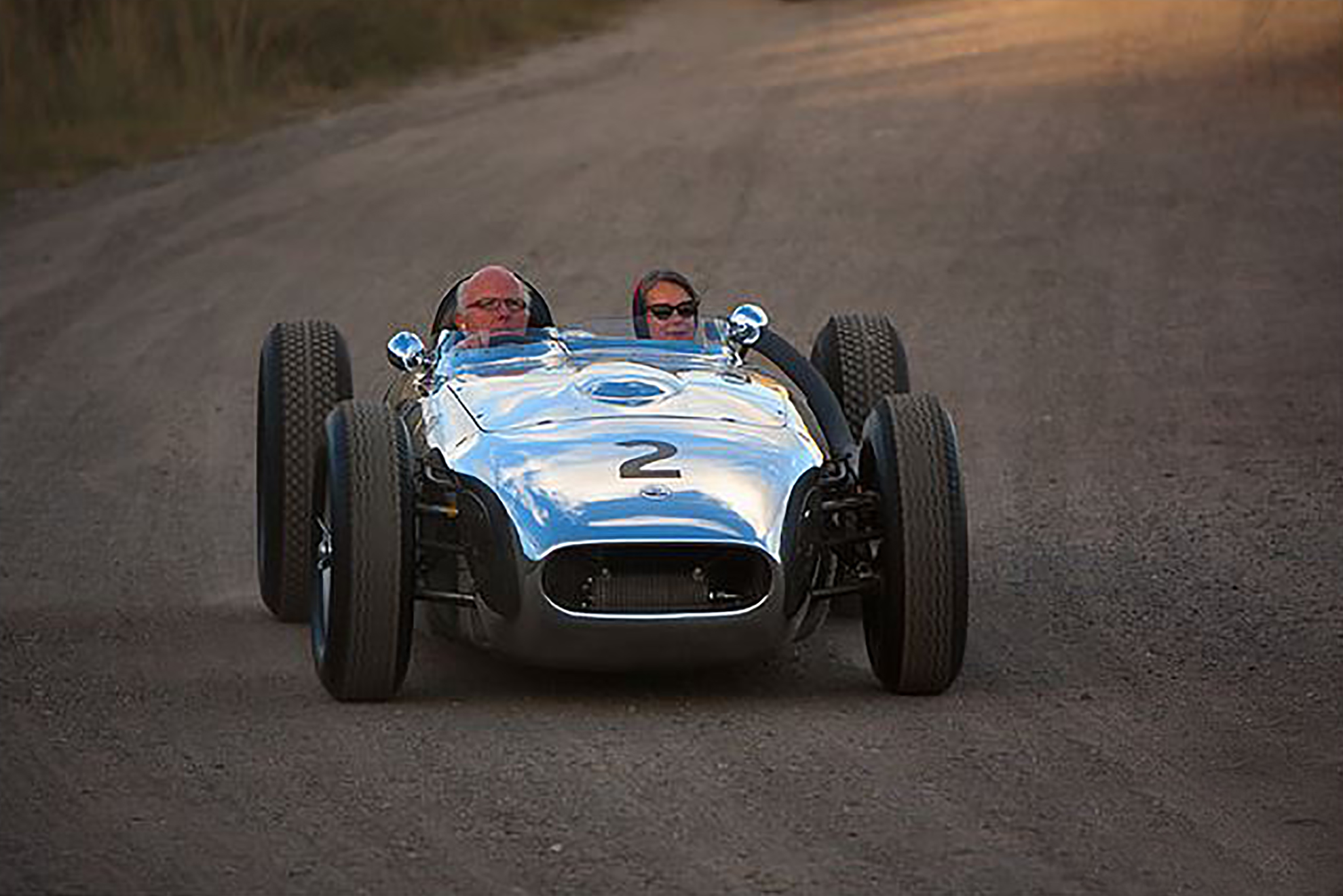 Condition
The configuration of a car at the Goodwood Revival event was the same as it was during the original period in which it was manufactured and used. Only the most well restored and preserved cars are welcome at Goodwood Revival.

After the 'Race of the Two Worlds the car was converted to a hillclimb car. Its modified Lister Sports car chassis and powerful XK engine made it a prime candidate for repurposing. In the late '60s it was acquired by Martin Chapman who partially restored it to Monza spec' but it wouldn't be restored to its full 1958 look and specification until Rod bought it in 2004. Since its restoration, it's been round the world and again chasing modern motorsport and putting in shifts at classic racing events such as:


Phillip Island Grand Prix Circuit, Phillip Island, Australian (2004)

Grand Prix de l'age d'Or, Dijon, France (2006)

Oldtimer Grand Prix, Nurburgring, Germany (2014)

Goodwood Revival, Richmond Trophy, United Kingdom (2017)

Goodwood, Festival of speed, United Kingdom (2018)
Many valuable cars are kept unused, hidden from the public.
They are often only seen as investment opportunities, rather than being driven and enjoyed.
Here's you chance to be the next custodian and add your history to this unique and significant 'Lister Monzanapolis'.
A car that deserves to be driven...hard!
Want to know more?
Just simply fill out the form underneath and we'll contact you shortly.