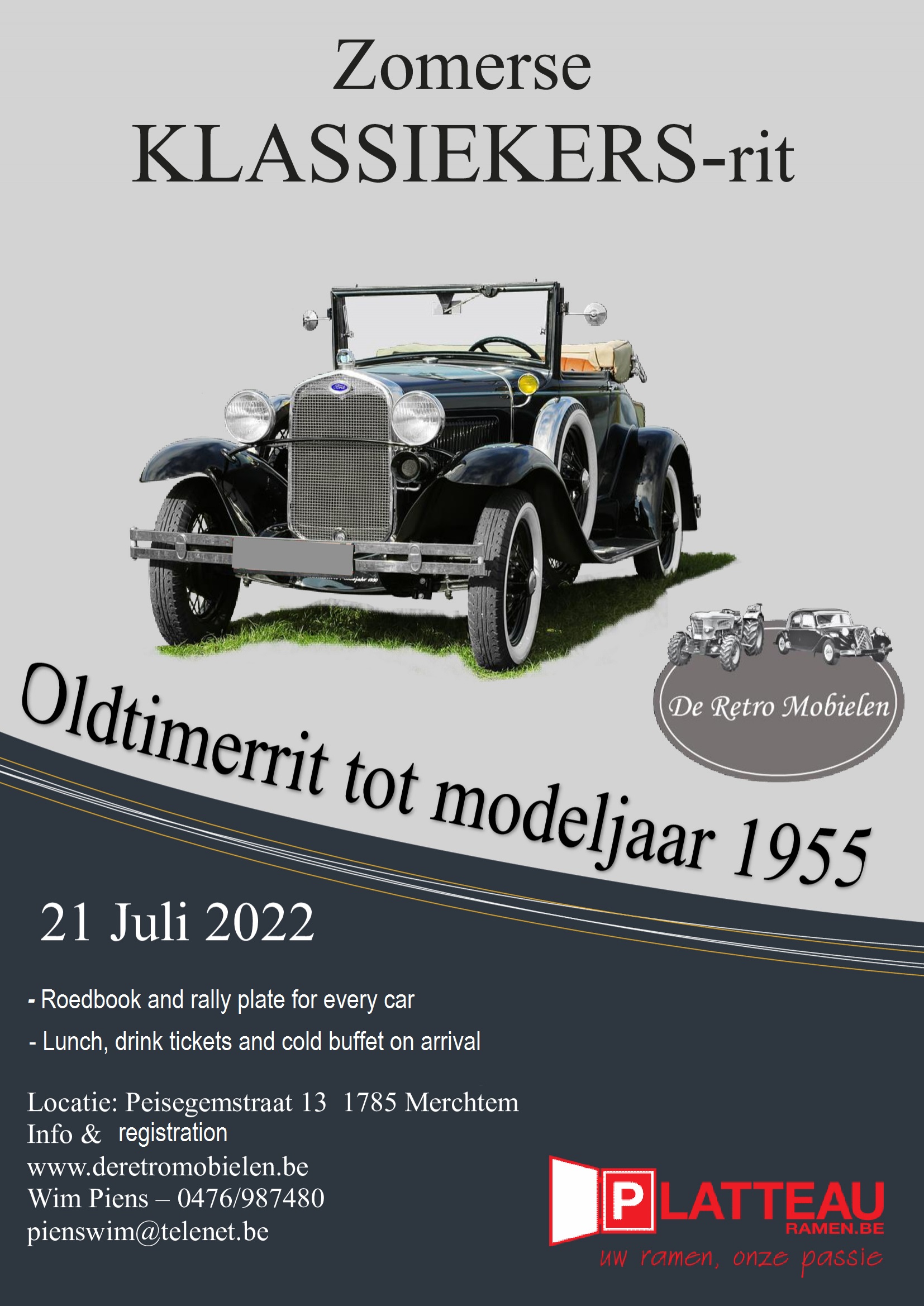 Summer Classics Ride
43
43 people viewed this event.
Classics cars before 1955
We drive along quiet roads through the pajottenland towards Wallonia. With roadbook via the well-known ball-arrow system. Rally plate for each participating vehicle.
Info
Who remembers the time:
that a car was only for "the Rich"
that a turn signal was just an arm on the side of the car.
that the steering wheel had to be turned firmly because power steering was unknown.
that there was no heating in the car, let alone a radio.
that smoking was still very common in the car.
Well you can experience that time on 1 day.Summer CLASSICS ride, a ride for cars from a bygone era to model year 1955.