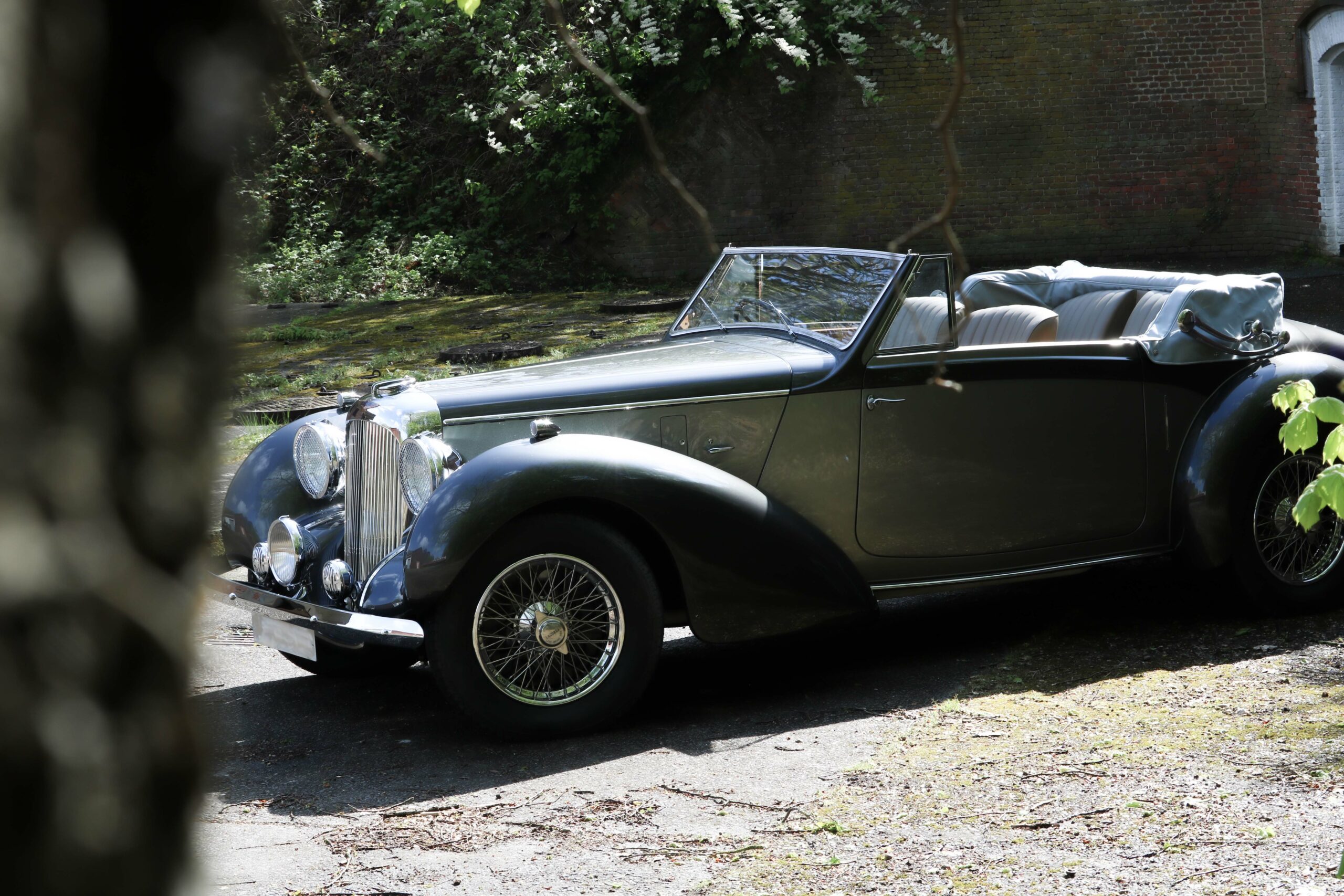 At the wheel of your Lagonda, you are an Emperor of Power.
A slight pressure of your foot lifts you from a purring 10 to a humming 80 mph.
With a top speed easily in excess of 100 mph.
Your wheel steady, your Lagonda gliding smoothly, your brakes waiting confidently.
Registration : Czech
Chassis number : 14102
Engine number : 12V0888
FIVA ID: 063978
History
The Lagonda V12 DHC was manufactured in 1939 on a short wheelbase chassis (chassis 14102). After completing the bodywork production, the car was shipped on February 1, 1940 to the US and then transferred to Argentina where it remained for many years. About 15 years ago, it was discovered and transported back to Europe and became the property of a Belgium gentleman from which it was bought by the current owner.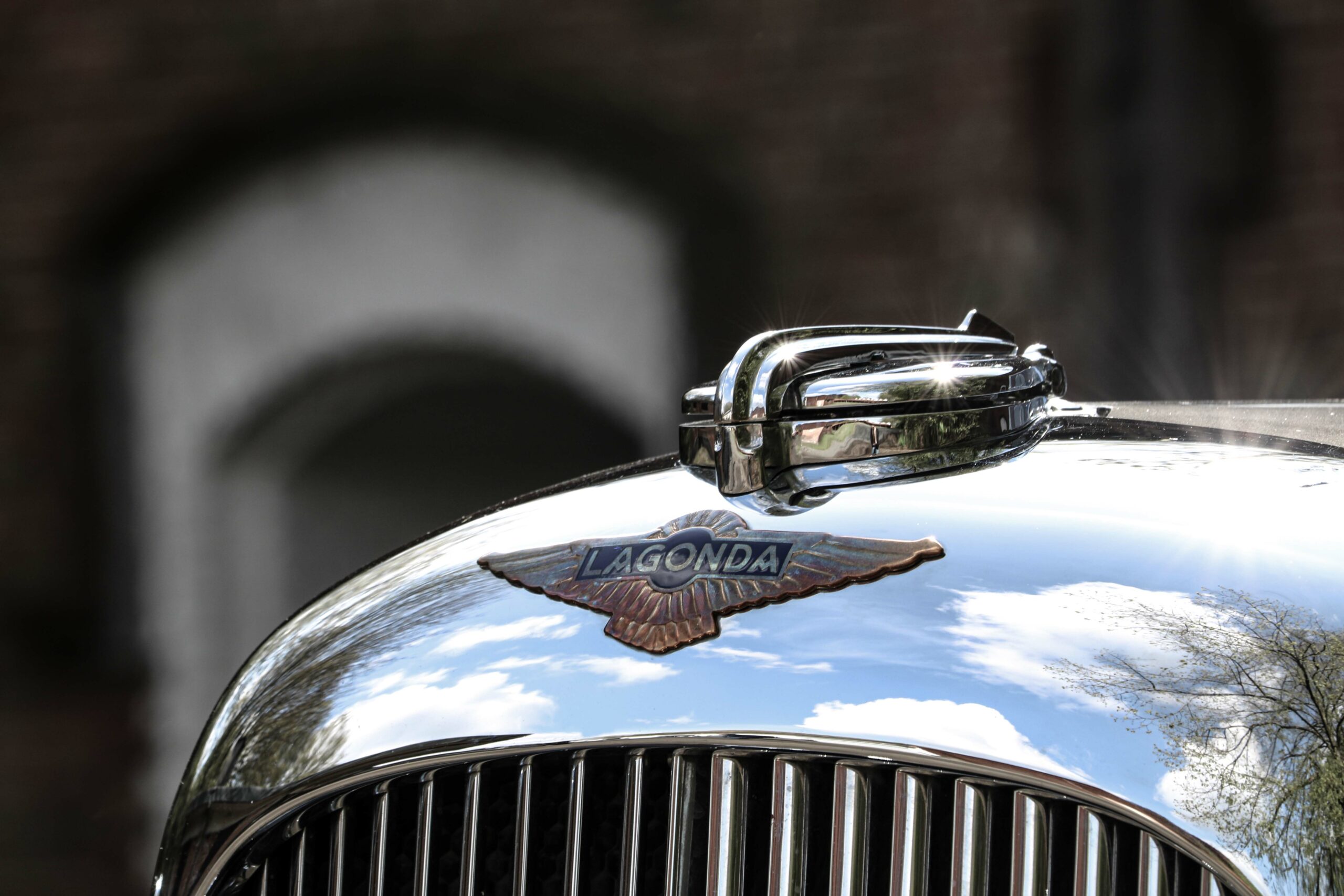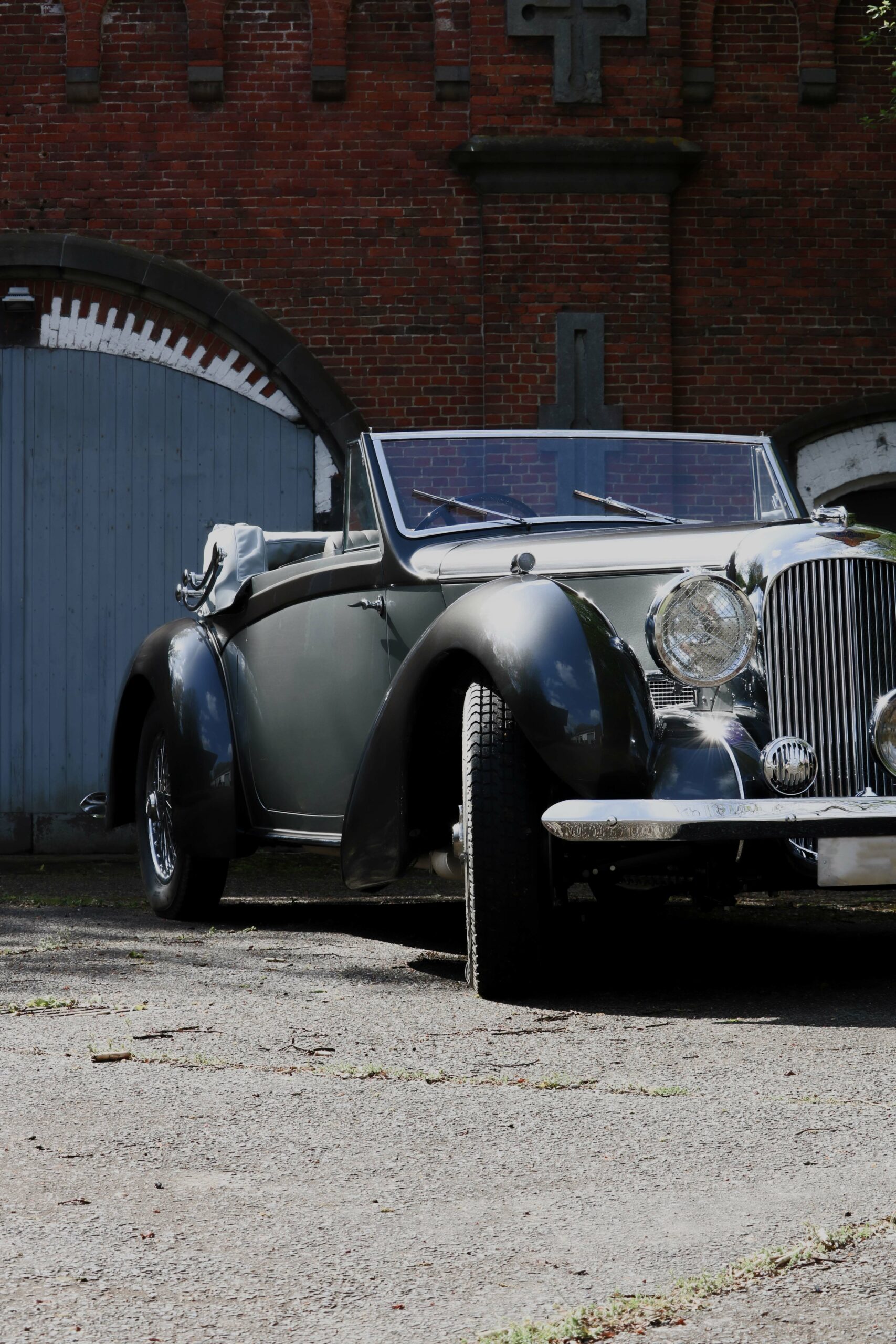 Lagonda power
The car is made with a cabriolet aluminum body and 'Rapide' fenders. The body was designed and fabricated by Frank Feeley, the engine being referred to by many as Bentley's masterpiece. The car was one of the last 189 built Lagonda V12's after the outbreak of World War II. This particular V12 - 4.5 litre engine in this car was supplied to the same specification as the V12 Le Mans race cars, which came in third and fourth place in the 1939 Le Mans 24h race. Like these Le Mans racing cars, this car is fitted with a four SU D4L carburettors, a special inlet manifold, special camshafts and valves and an increased 8.5:1 compression ratio compared to the 7:1 standard. Sufficient ventilation in the bonnet ensures adequate ventilation of the engine compartment. Just like Le Mans race cars, the car has the same type of improved hydraulic drum brakes.
The first owner is not known but it was most likely one of the departments of the government of Argentina and used for visits to the Argentine Embassy. When it returned to Europe, she was fairly complete, but in a condition requiring a total renovation. The vehicle was restored gradually from 2012 to 2018 by the current owners who have restored top concourse winning cars, including outright wins at several of the worlds most prestigious events. The rebuild of the engine was carried out under the guidance of Julian Messent who is a world authority on these engines.