1925 Austin
20/4 'Clifton' Tourer
In 1919, the Austin Motor Company unveiled the Austin Twenty,
a car equipped with a 3.6-liter four-cylinder engine
that produced 45bhp at 2,000rpm. This vehicle had a
top speed of 70 mph and boasted a four-speed gearbox.
Registration : BE registered
Original licence plate : SV5709
Chassis number : T11230
Engine number : P511535
3.600 cc, 4 cylinder engine, 45 hp at 2900 rpm, 4-speed manual 
Durability and reliability
The Austin Twenty was known for its durability and reliability. It was considered to be on par with contemporary Rolls-Royce and Bentley models, and was popular as a hire car. It could clock over half a million miles in its working life and was successful in export markets due to its roadworthiness. The sales slogan at the time was "You invest in an Austin", reflecting its high-quality components and fittings compared to rival makes.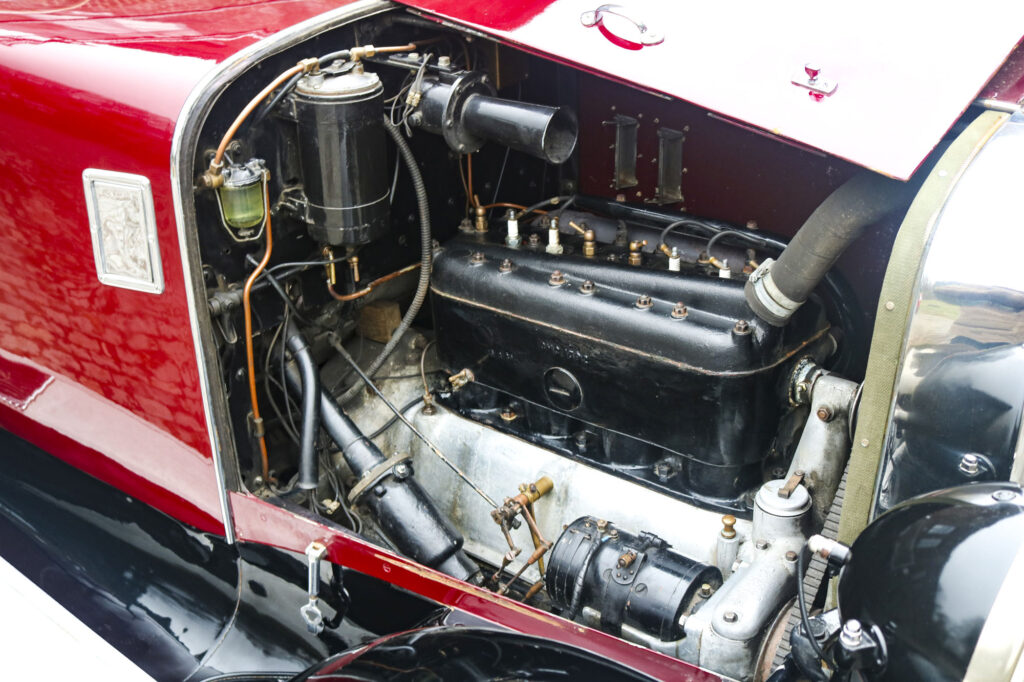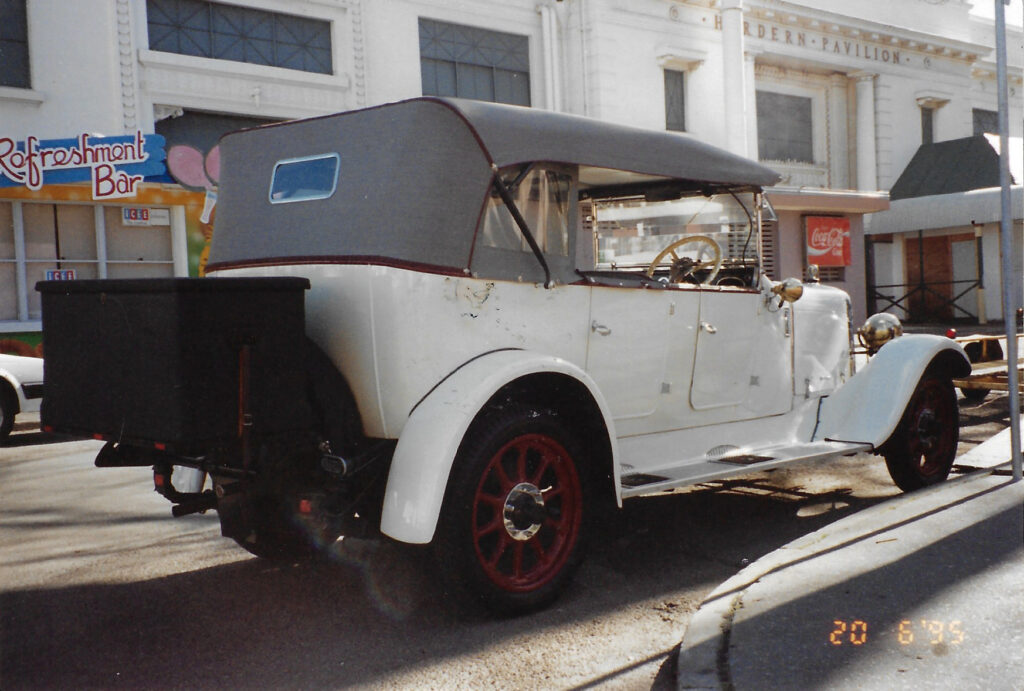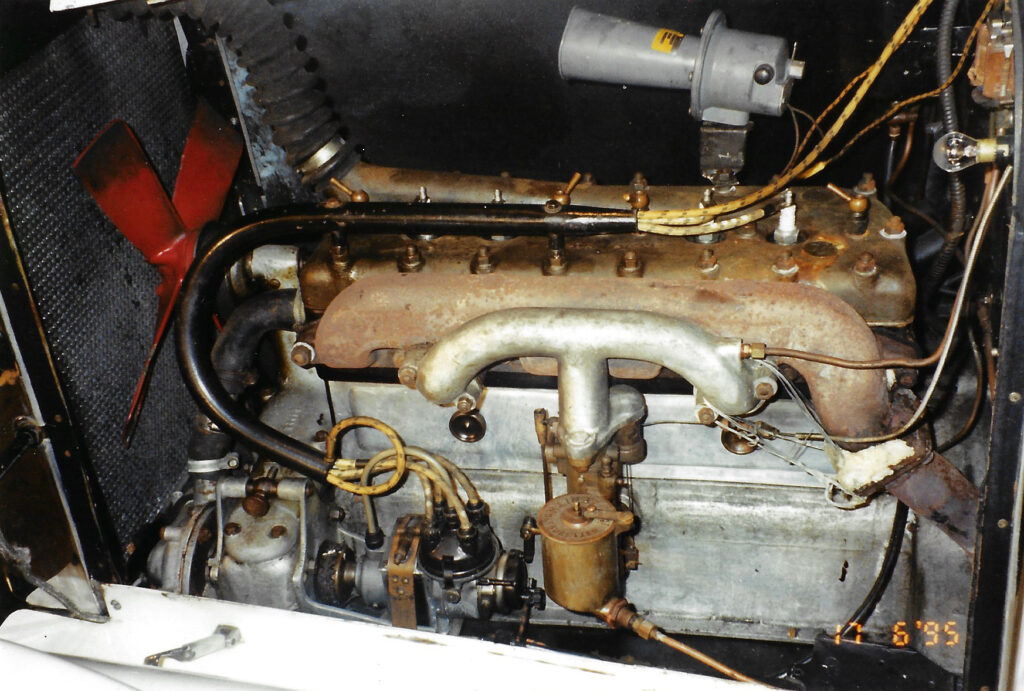 Down under
This Austin Twenty is from 1925 and has Touring coachwork and four-wheel brakes, which became standard that year. It spent most of its life in Australia and was shipped back in 1995. It underwent a full engine and mechanical component rebuild and has covered a few thousand miles since then.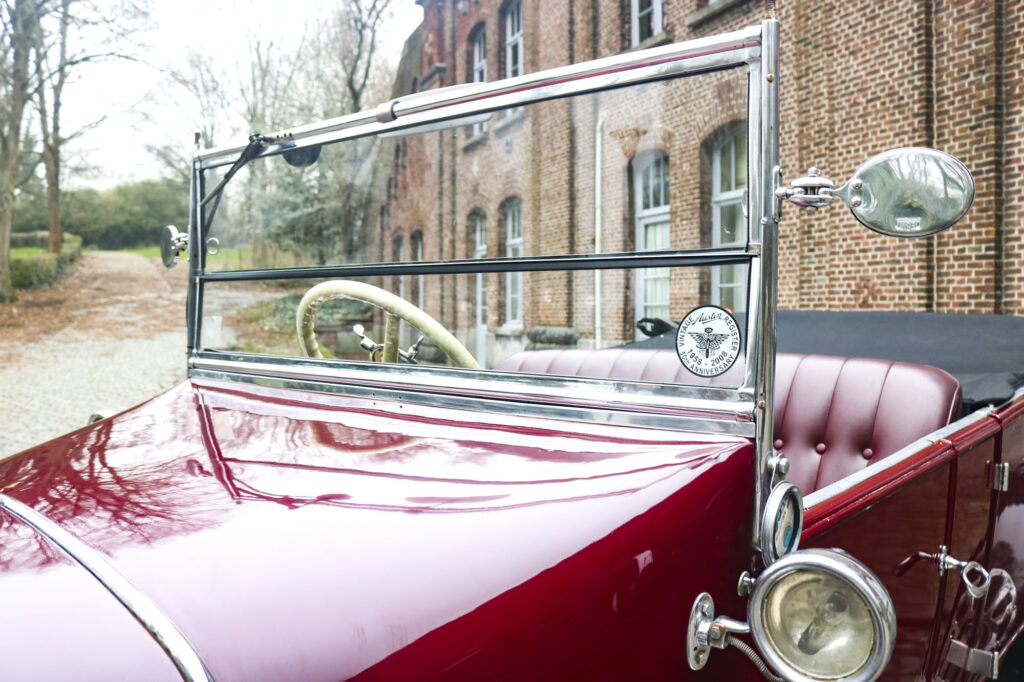 Bodywork
The bodywork of the car is in good condition with well-fitted panels and doors that shut securely. Mechanically, the car is in good health, starting easily and running smoothly, with a good speed available. 55mph cruising is easy, and more speed is available if needed. The four-speed gearbox is rugged and easy to use, with first gear being more for maneuvering than driving.
Exterior
The exterior is finished in a deep red/maroon color, with black wings, sill panels, and chassis. The brightwork is shining, and there are many attractive features such as wing-mounted headlights, twin side lamps on the scuttle, flared running board steps, and heel plates on the rear wings. The car catches the eye from every angle.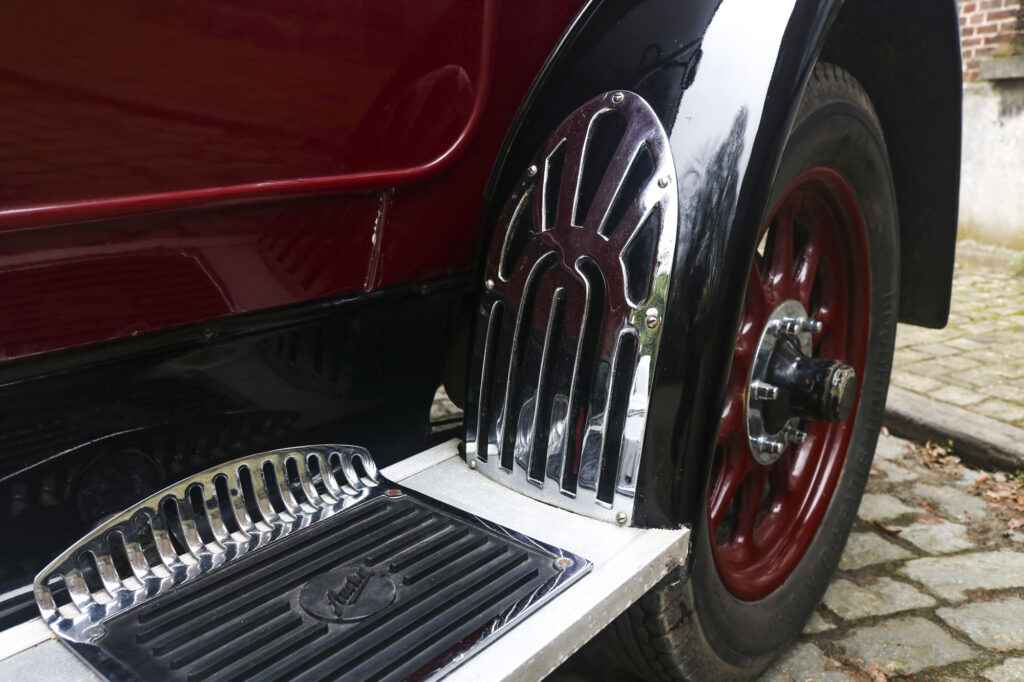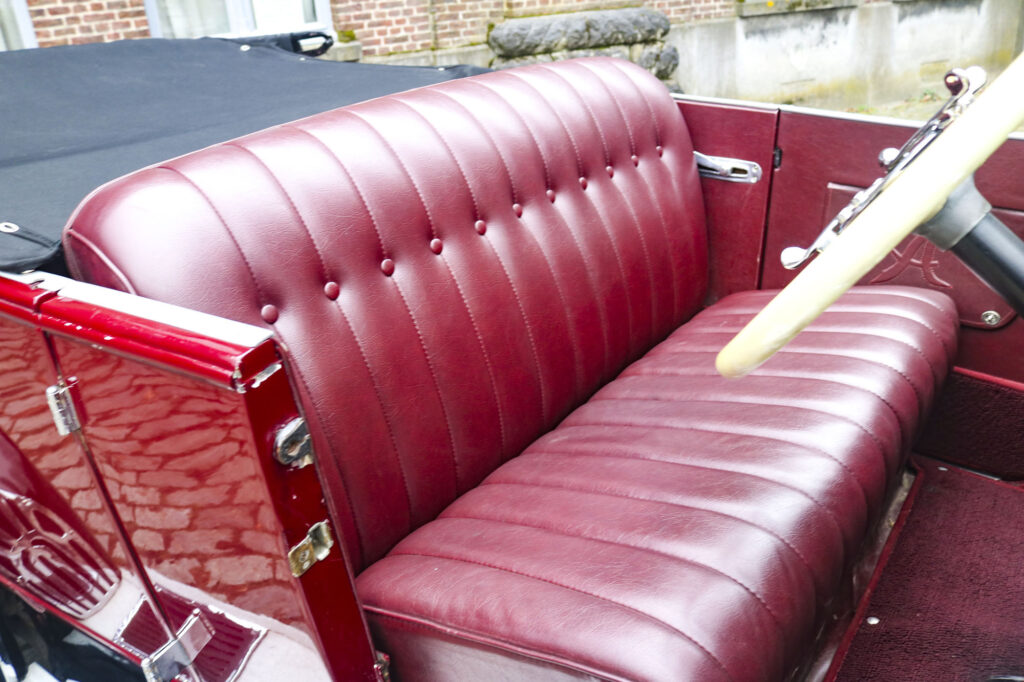 Interior
The interior is of the same high quality as the exterior and is dominated by the maroon color. The seats are fluted and buttoned, with an "A" embossed on the door pockets, and the lower sections have maroon carpeting. A black hood bag is being made to tidy up the roof when it's in the down position.
Dashboard
The dashboard is finished in black and highlighted by period-correct instruments, including a pearl-finish steering wheel. A Boyce Motometer sits on top of the radiator, indicating no more than 1/4 temperature. There is a klaxon under the hood, ready to sound with a touch of the convenient period bakelite button to the right of the steering wheel.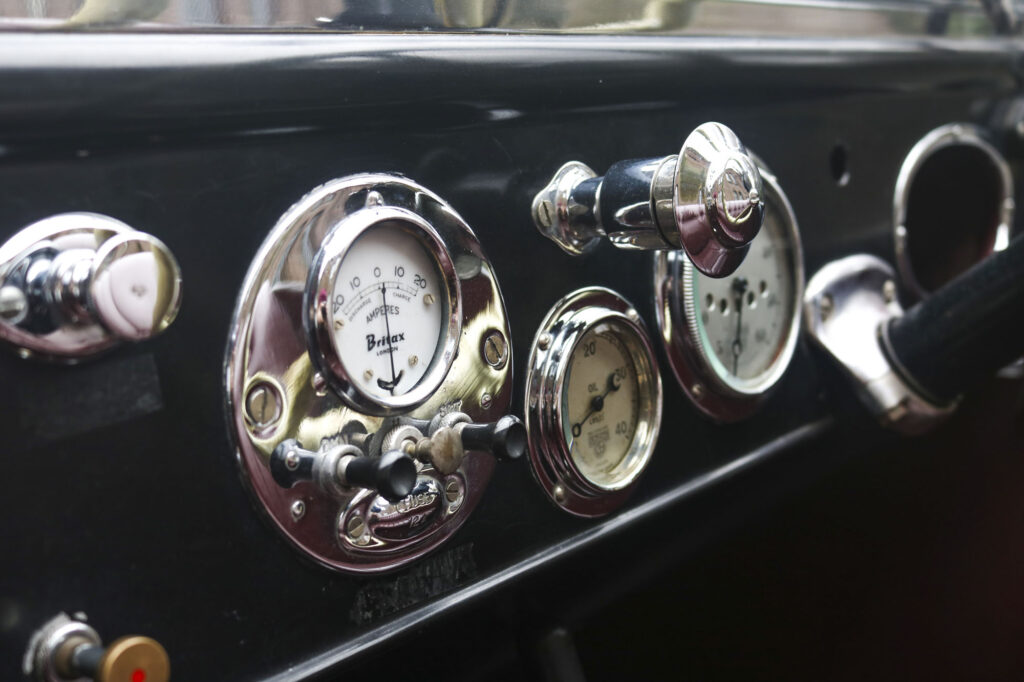 This is a strong, reliable, and capable car with a "go anywhere" feel,
as the last owners have proved by competing in many rallies with a 100% finish record.
Available for viewing in our showroom.
Interested to know more?
HCS are looking forward to hearing from you.
Just simply fill out the form underneath and we'll contact you directly.