1926 ARAB
2-LITRE LOW CHASSIS
SUPER SPORTS

The first Arab was made in the Letchworth steel foundry of Kryn & Lahy, and subsequently about six in the works of the Phoenix company. The final few were assembled from parts by Thomson & Taylor at Brooklands.'
Chassis number.: 5
Engine number.: EA 20
UK Registration : PK 7930
Arab Motors
Arab Motors had been founded
in Letchworth, Hertfordshire in 1922 by automotive engineer Reid Railton on his
departure from Leyland Motors, where he had assisted the company's chief engineer,
J G Parry-Thomas, on the design of the Leyland Eight luxury car. Two members of
the Spurrier family, Leyland's founders, were directors of Arab Motors. The Arab's
2.0-litre overhead-camshaft four-cylinder engine represented yet another link with
Leyland, for its valves were closed by leaf springs, just like those of the Parry-Thomas-
designed Eight. However, the Arab arrangement was a considerable
advance on that of the Leyland, using two cams per cylinder to the Eight's one,
together with offset rockers, thus enabling valve timing overlap with its attendant
advantage of greater power. Railton's
engine had been installed in various racing prototypes prior to the formation of Arab
Motors.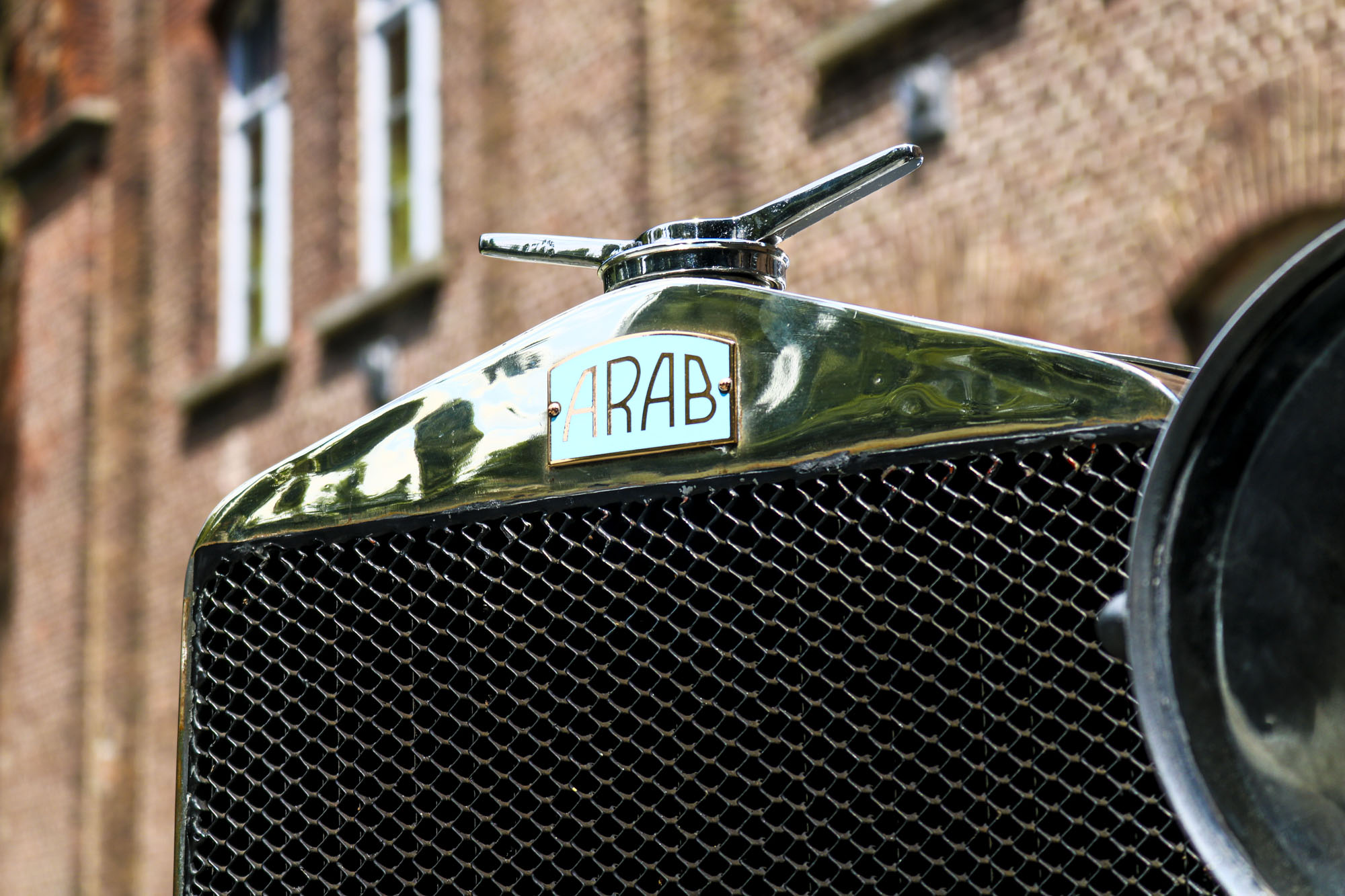 We believe this the
original body
that came with the car
when new.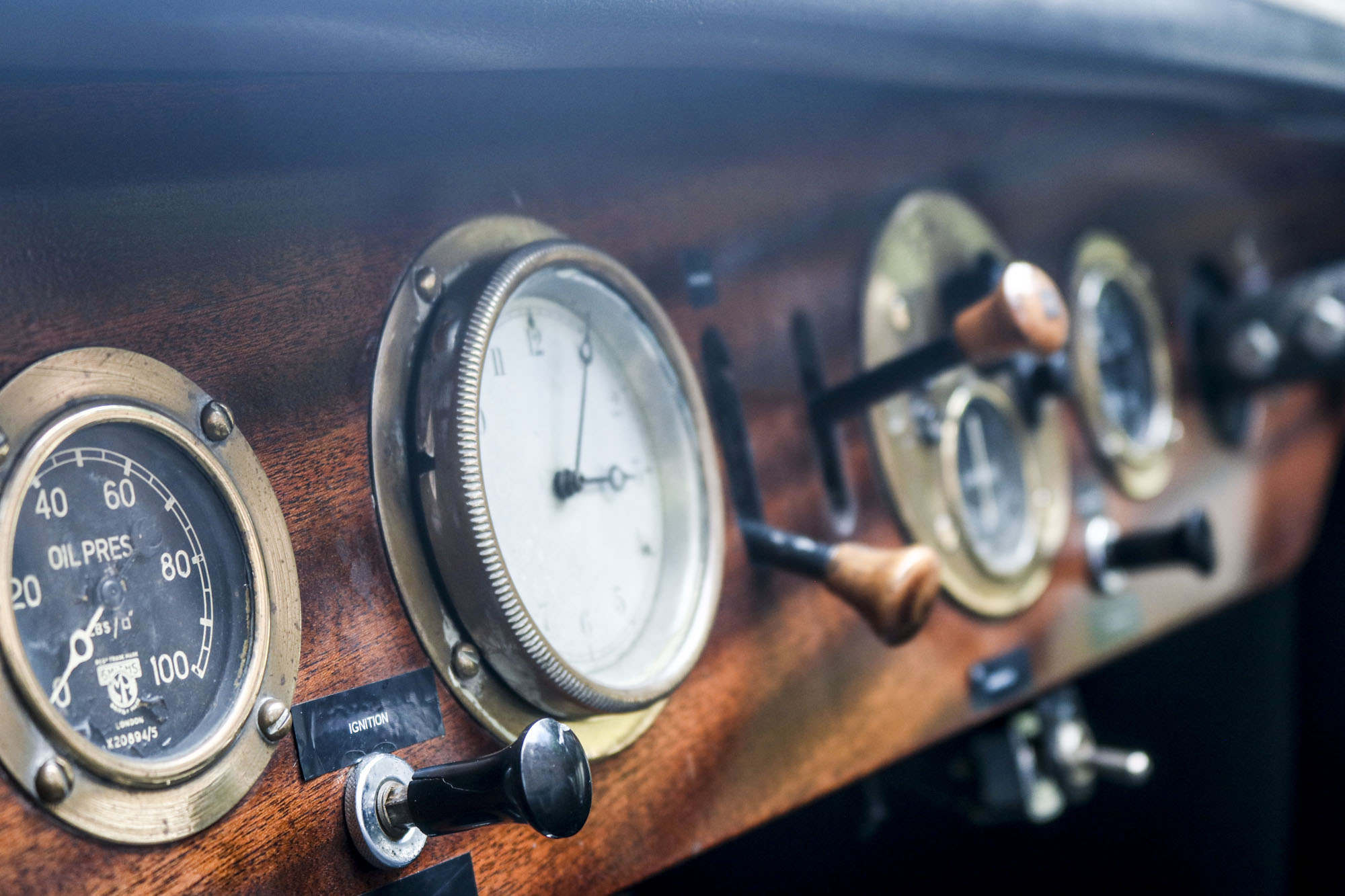 Brooklands
Following the death in 1927 of his friend Parry-Thomas, killed driving the 'Babs' land
speed record car at Pendine Sands, Railton closed the Arab factory and moved to
Brooklands working for Thomson & Taylor. Parry-Thomas had been Major Ken
Thomson's partner in Thomson Inventions Development Co Ltd, which became
Thomson & Taylor after his death. Railton took over as the company's Technical
Director with responsibility for John Cobb's Napier-Railton that took the Brooklands
Outer Circuit record in 1933, as well as Sir Malcolm Campbell's Bluebird land speed
record cars of 1931 to 1935. While at Thomson & Taylor he also designed the chassis of the ERA and post-war was responsible for the Railton Mobil Special that John Cobb used to set a new land speed record of 394.7mph in 1947.

Competing
The car offered here is the first Arab low chassis model and was assembled at Thomson & Taylor's Brooklands premises following the closure of the Letchworth factory. It was originally completed with engine number 'EA 12' but in 1936 was fitted with 'EA 20' from one of Railton's earlier racers. Known as the 'Spurrier Railton', the latter had been raced by Railton, Sir Henry Spurrier and Messrs Parker and Shorrock. Railton competed with it in the 75mph Short Handicap and 90mph Long Handicap events at the Brooklands Easter Meeting in 1924, and the car also raced at Southport and elsewhere. The engine's casting date of 1923 and a contemporary photograph from the late Sir Henry Spurrier's albums both confirm its origins.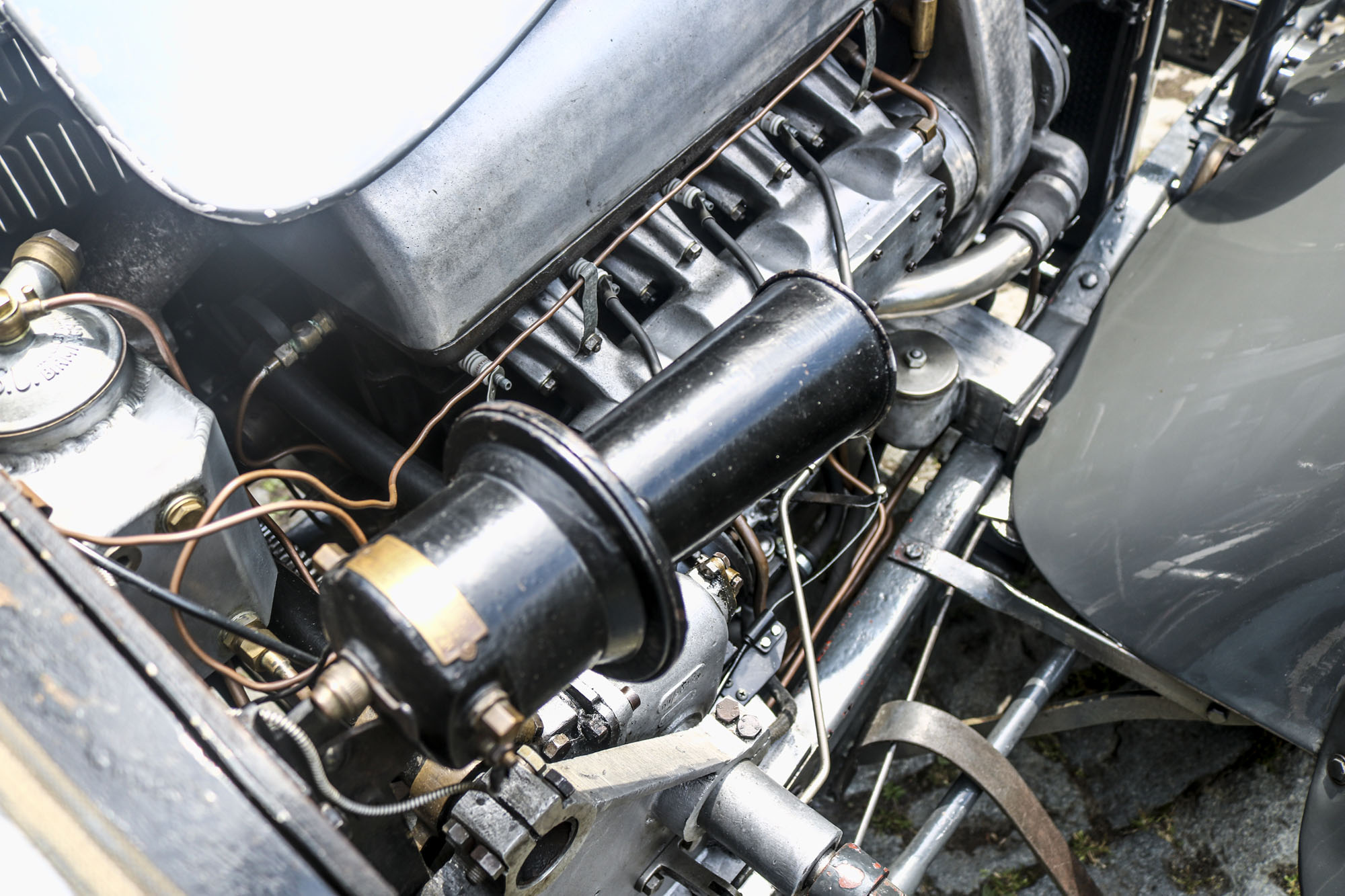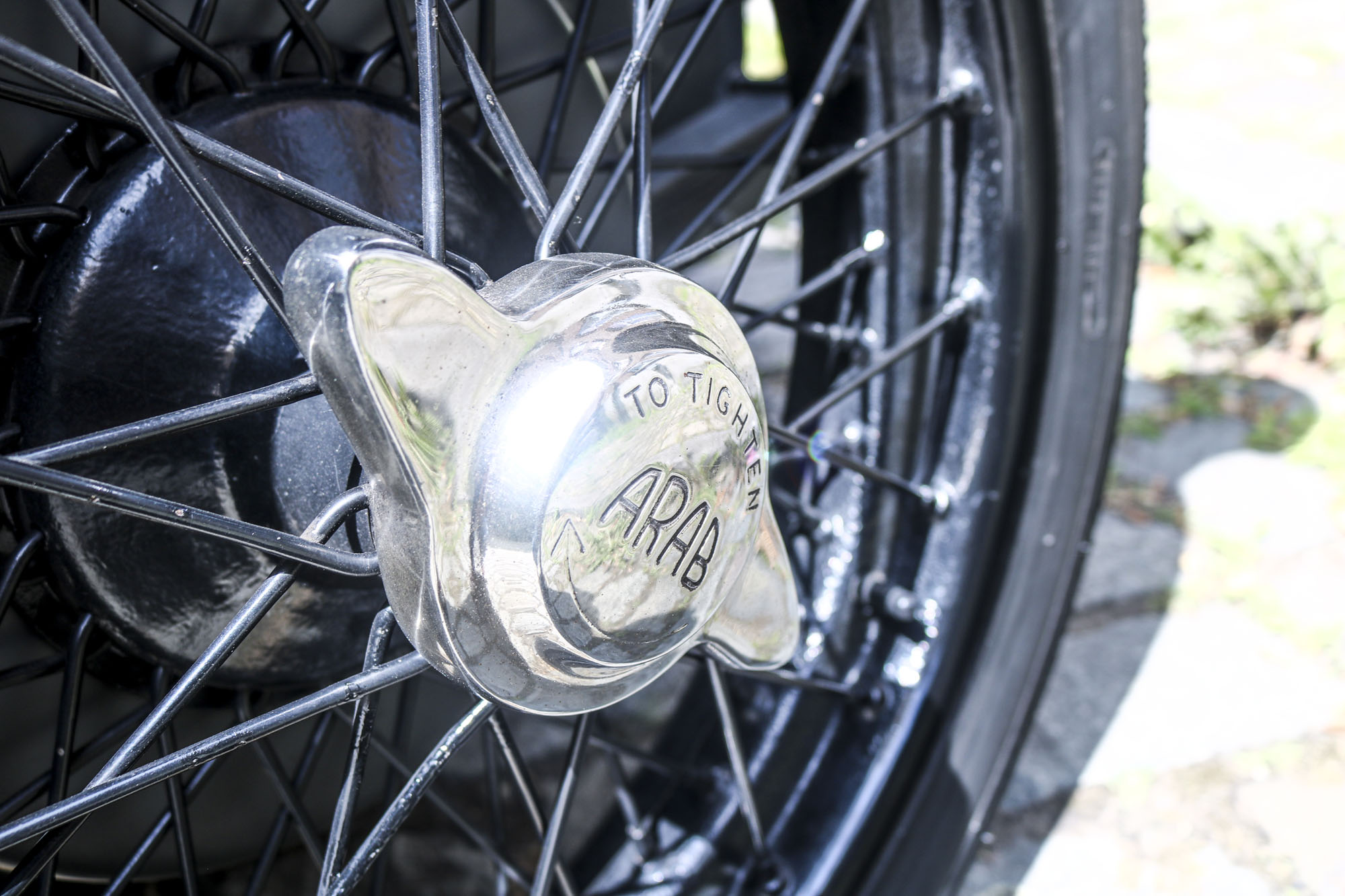 Motor historian
Between 1941 and 1974 the Arab passed through various hands, including those of the Stratford upon Avon Museum, before being acquired by the well known motoring
historian and author, Brian Demaus. During Brian Demaus' ownership the Arab was
restored as close as possible to its specification at time of first registration in March
1929. Thomson & Taylor's original coachwork was retained while the engine was
rebuilt by Ron Foottit of Cleobury Garages Ltd and the gearbox overhauled using
new components manufactured by Templeton Engineering of Woodmancote,
Cheltenham. Since completion the Arab has participated in various vintage motoring
events, competed at one VSCC meeting and attended three Brooklands Reunions,
covering some 67,000 miles to date.

Once in a lifetime
'PK 7930' is pictured in 'The Automobile Book of Cars of the 1920s' by Nick Baldwin
(page 21). The other low chassis survivor - chassis number '6', engine number '10',
registration 'UW 2' –was rebodied in the early 1990s and was last heard of in
Austria. Of the high chassis cars there is no known survivor. Offered with good
history file including old style logbook, current MoT and Swansea V5 document, 'PK
7930' represents a possibly once-in-a-lifetime opportunity to acquire one of the
world's rarest cars, designed by one of the most famous automobile engineers of all
time.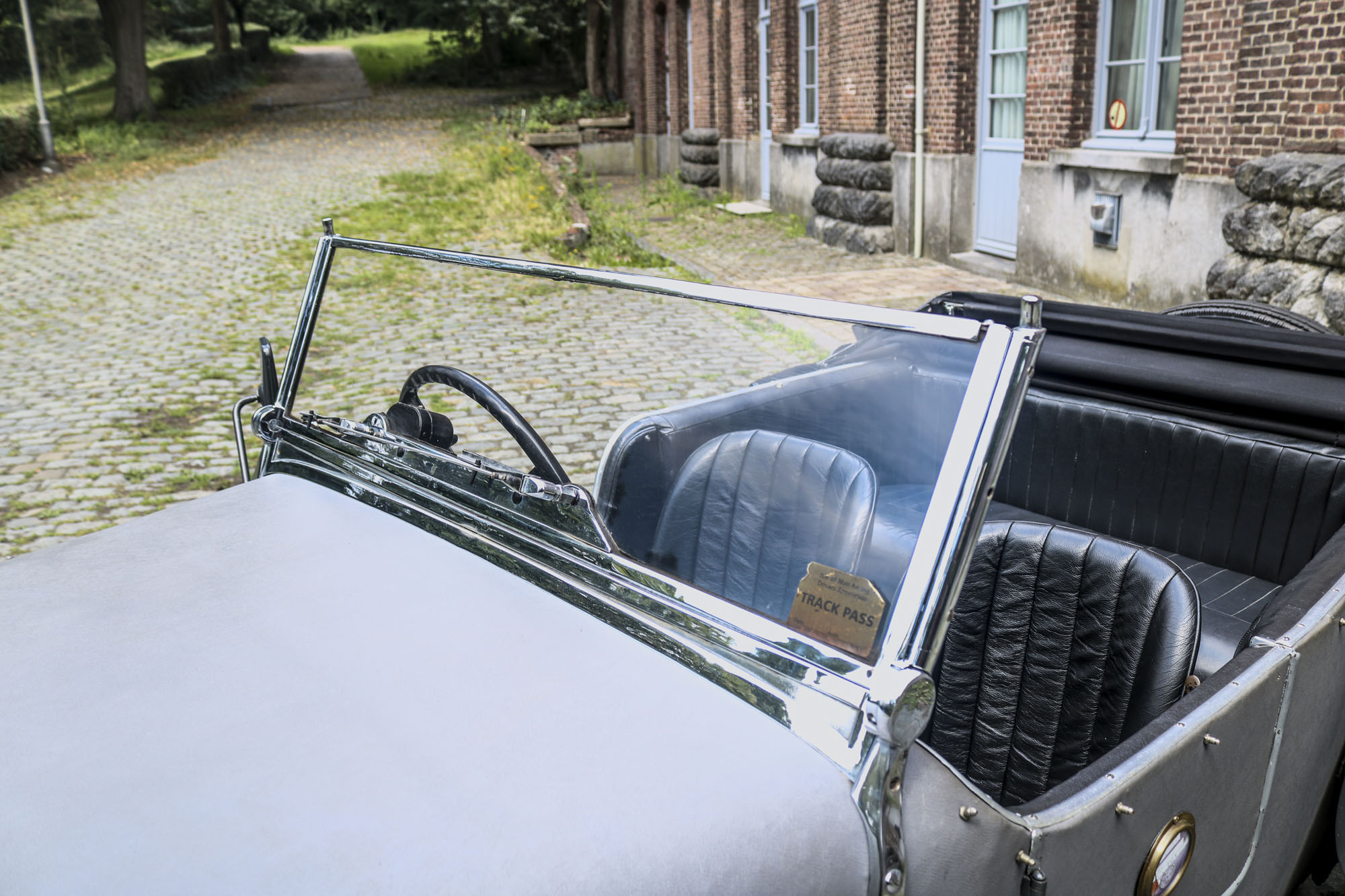 Just simply fill out the form underneath and we'll contact you shortly.