1927 Frazer Nash
Boulogne Super Sport

IT'S ALWAYS GOOD TO BE UNDERESTIMATED
Do not underestimate this car. It may look small but it will fight back! With its fixed back axle and driven by chains makes this car a very interesting machine. The tags 'remove before flight', are suiting this car perfectly.
A real chain-drive Frazer Nash TT

Workscar

, one of only three fitted with the Saloon body is a little jewel you have to have!
Registration : UK registered
Year of fabrication: 1927
Chassis number : 1118
Get to know the car!
The first owner : Robert Lawrence 'Bobby' Bowes of Hendon (UK)
Supplied by AFN Ltd, rebuilt as a Saloon in 1928. The original engine was an Anzani, engine no. HE 4859
1928-1933
The car went to Mr. Cummings of C&K Motors of Putney, London. It was then sold to John Ogle, who became a well-known and respected aero-space scientist after WW2. Please see in attachment the registration document issued in Warwickshire and a letter from John Ogle to Bill Roberts, who during the late 60s- early 70s rebuilt the car. John Ogle after some time sold the car back to C&K and little is known after this episode.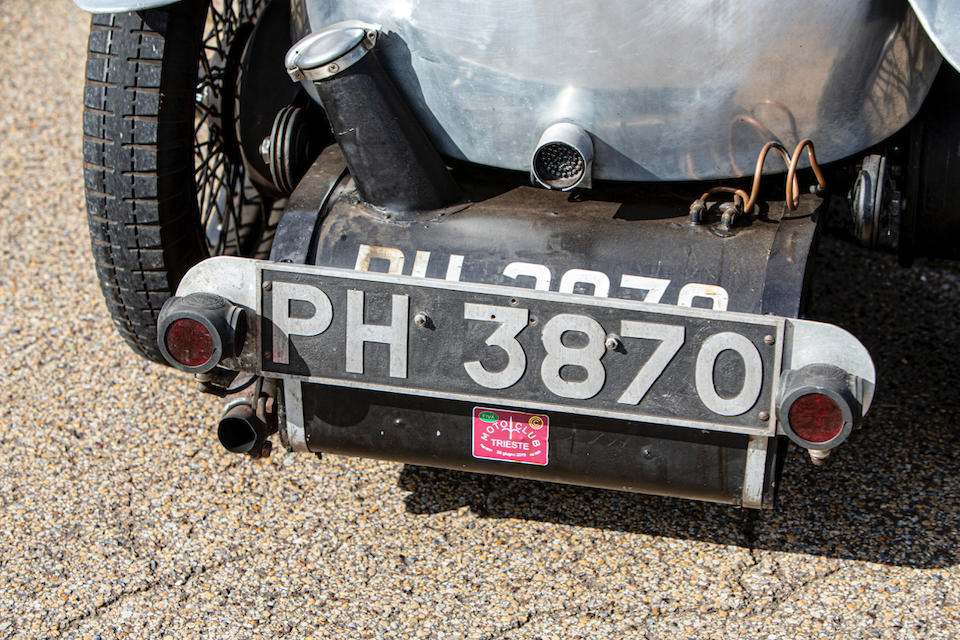 1933-1970
Bill Roberts reported to Steve Stanton that during WW2 the car was in a shed which was bombed by the Nazis during an air raid.
The car was not damaged when the roof fell but in an ensuing fire, most of the saloon body was destroyed.
For this reason, when Bill Roberts acquired the remnants of the car from Betty Haig, a new body was required: Bill made one from the factory-drawings of the Supersports body.
It is worth remembering that Bill was perhaps the most famous Captain of the Frazer Nash Car Club and he became almost legendary driving this very lightweight car on British and European circuits. Unfortunately Bill passed away.
1980-2000
After which his son Steve Stanton started racing the Frazer Nash, again with great success; it was also used for Raids, notably the FNCC's 1999 Raid to Bolzano where it performed faultlessly.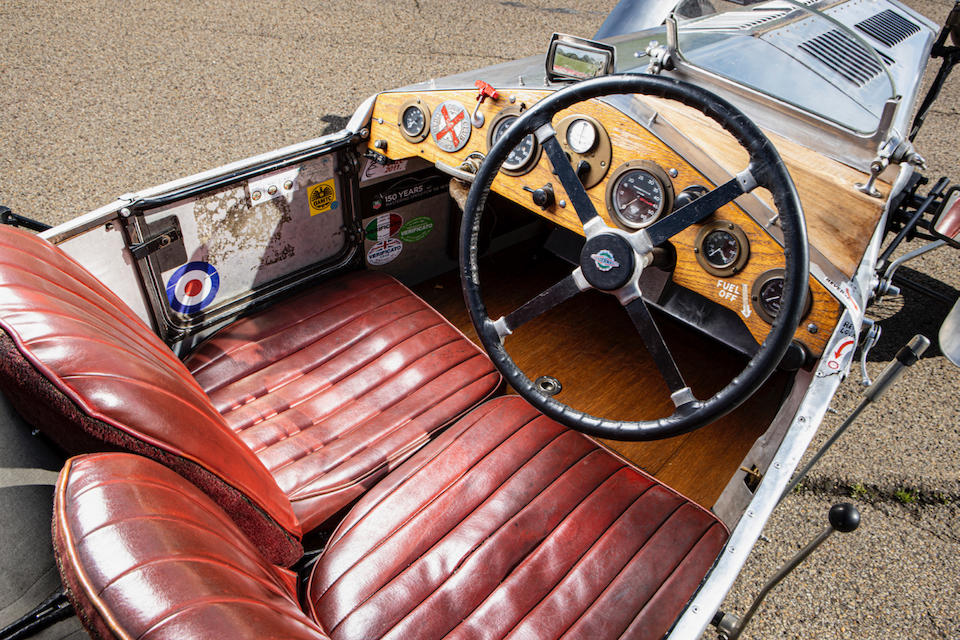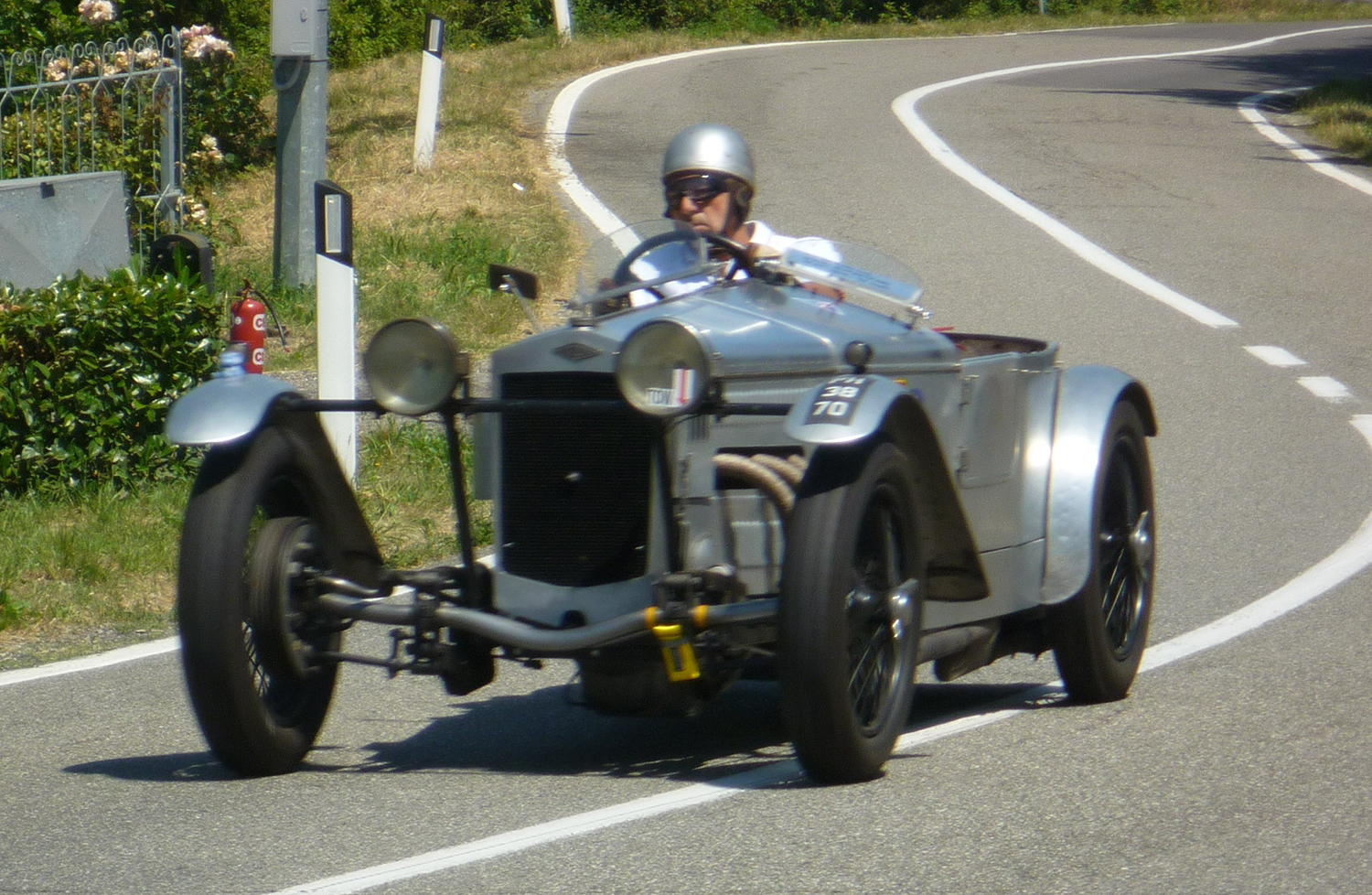 2000 and onwards
Mr. di Lauro bought the car in 2000. The engine was then completely rebuilt by Steve at Stanton Motorsports and everything else overhauled without replacing any of the original parts. For example: the radiator surround is of the very early cast-aluminium type, as are the bevel box and steering box castings.

The current owner drove the car in hill climbs and other events in Europe, in particular the 2010 Alpenfahrt and Vernasca in 2011 and 2012, after which the engine was again refreshed by Steve Stanton (in 2012). The car has been maintained regardless of cost and it is in top condition, with a marvellous patina. Portrayed in the Frazer Nash Car Club Calendar for 2017, '1118' comes with a FIVA passport, VSCC Buff Form, and a current V5C Registration Certificate.
Specifications
Early Meadows engine, 94 BHP, twin 1 ½" SUs, distributor conversion, electric fuel pump. Now tuned for torque, more BHPs are to be found if required for circuit racing although you would need to be a bit crazy to want more power than this in such a light car. New oil pump and water pump fitted. Oil catch tank. Alu rad-blind for cold weather use.
Original bevel box with dipstick modification, 1.5" rear axle, short 4th gear now fitted for hillclimbing, cruising 4th gear included in the spares package. Blakeney Motorsport rear axle strengthening brace now fitted, so the axle has now three instead of only two bearings. New rear hubs and bearings. Reverse lock. New clutch, Borg&Beck type. Original steering box. Rod brakes (extremely powerful). Hartford shockabsorbers just renewed. Springs cleaned , re-set and re-fitted. All suspension parts inspected and renewed where necessary.