1929 Lancia Lambda 8 series - Short Chassis
Registration : DE registered
Chassis number : 19229
Engine number : 9091
Original UK buff logbook included: YX 9272 
Mille Miglia eligible: 1.75 coefficient
FIVA ID: 064314
2.548 cc, V4 cylinder engine, 65 hp, 4-speed manual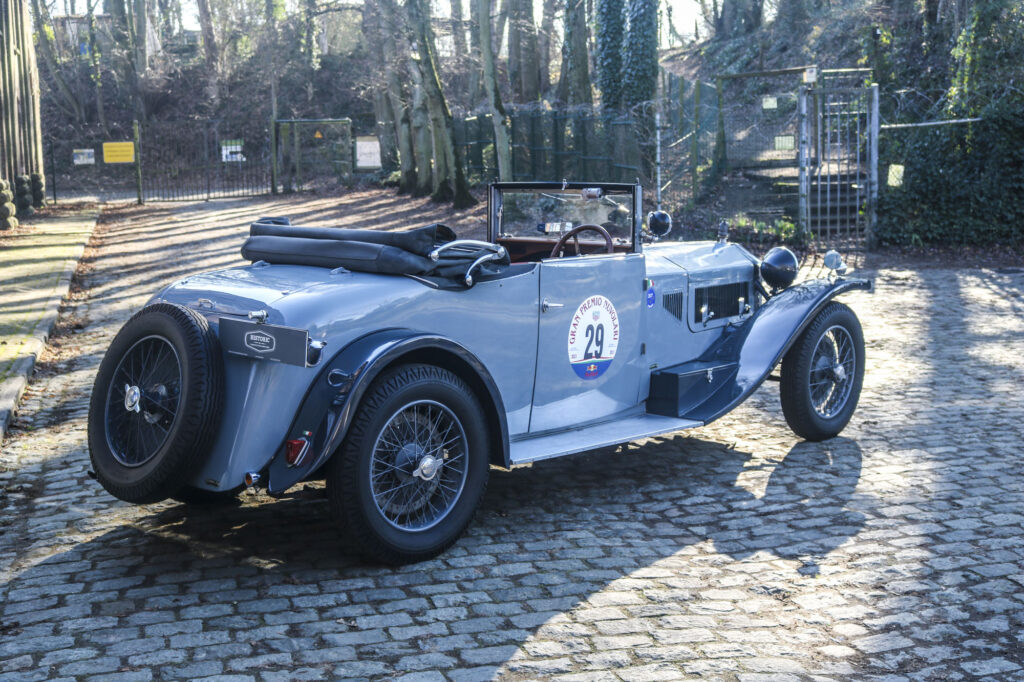 Short chassis
The Lancia Lambda 8th series with a short chassis is a rare breed within the Lancia line. The Lambda model was produced by Lancia between 1922 and 1931, and during this time, a variety of different chassis lengths and body styles were produced.
The short chassis version of the 8th series was one of the rarer configurations produced, and it is highly sought after by collectors and enthusiasts today. The short wheelbase made the car more agile and nimble, which made it well-suited for racing and sporting applications.
Influential in automotive history
Overall, the Lancia Lambda is considered to be one of the most significant and influential cars in automotive history, thanks to its innovative engineering and advanced features, such as independent front suspension and a V4 engine. The 8th series, in particular, is highly regarded for its refined styling and impressive performance.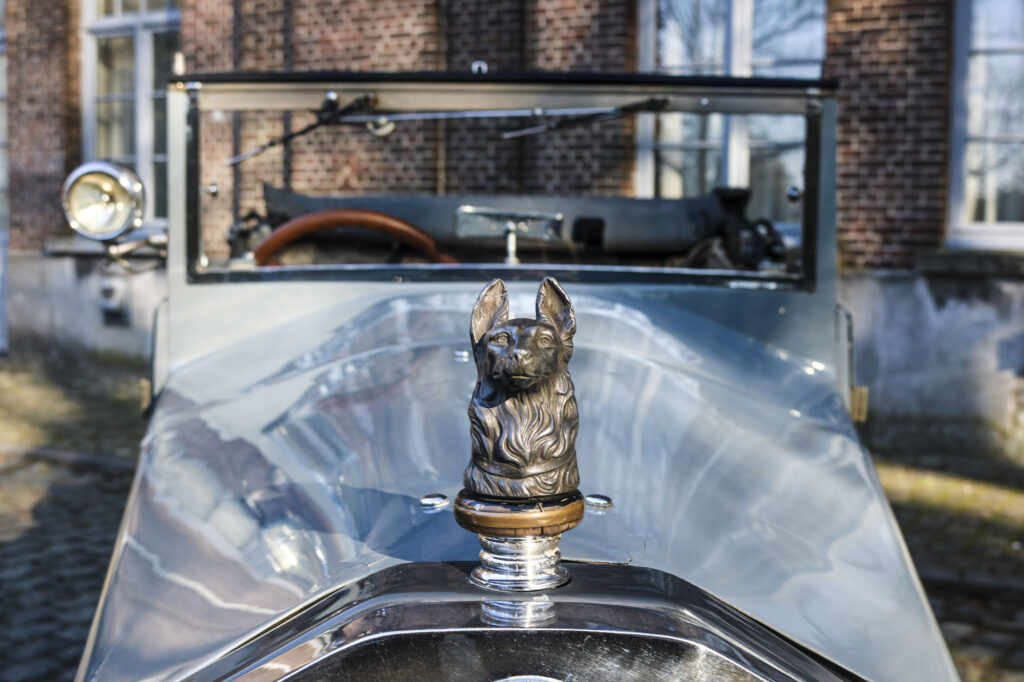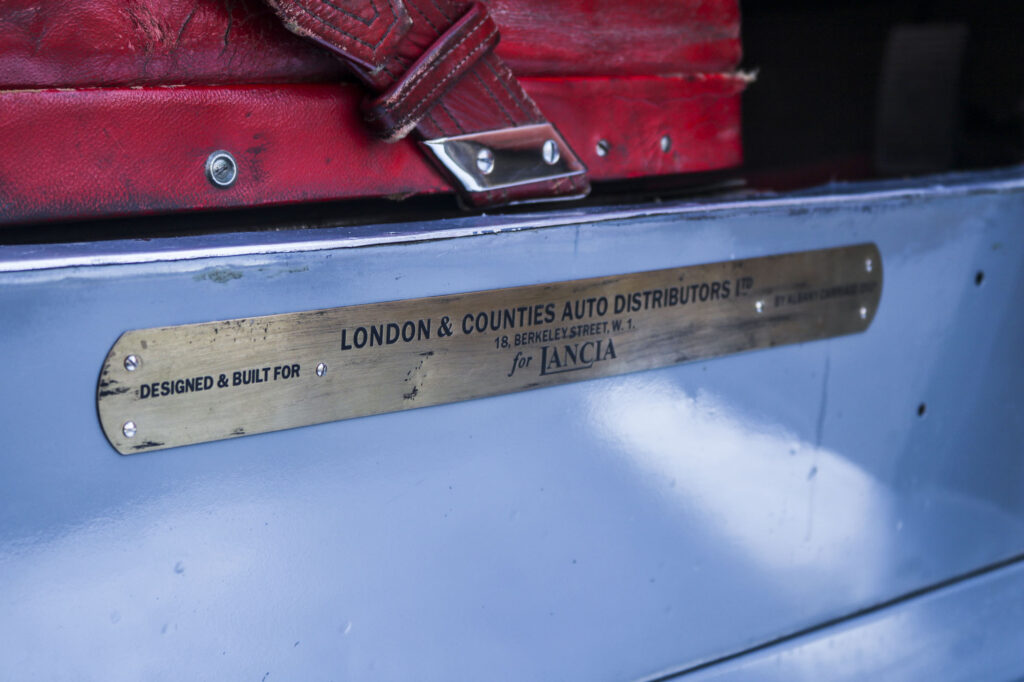 Construction
The Lancia Lambda was a true innovation in automotive engineering, and one of the key features that set it apart from other cars of its time was its advanced construction method.
Instead of the traditional approach of building a separate frame or chassis and attaching a body to it, the Lambda was designed with a load-bearing unitary construction method, which meant that the body itself provided the structural rigidity and strength of the car.
This design approach allowed Lancia to build a car that was both lighter and stronger than other contemporary cars, with greater torsional stiffness and improved handling characteristics.
This body was constructed by London & Counties Auto distributors LTD for Lancia.
Engine
It was equipped with an advanced and innovative engine for its time, which featured an aluminum block and head and had a displacement of 2570cc. The engine was designed in a narrow-V configuration, with an included angle between the cylinder banks of just 13 degrees.
One of the notable features of the Lambda's engine was its shaft-driven overhead camshaft, which was a relatively new technology at the time. This design helped to reduce the weight and complexity of the engine, which in turn helped to improve the car's performance and handling.
Overall, the Lancia Lambda 8th series was a pioneering car that introduced many advanced features and technologies, including the aluminum engine and the shaft-driven overhead camshaft, that would later become standard in the automotive industry.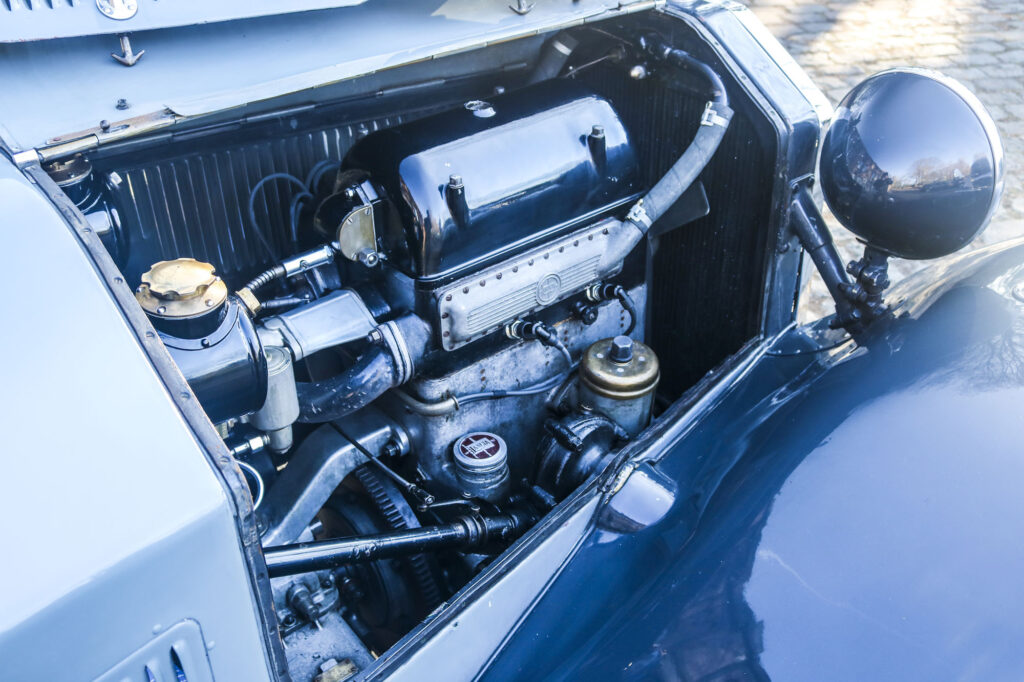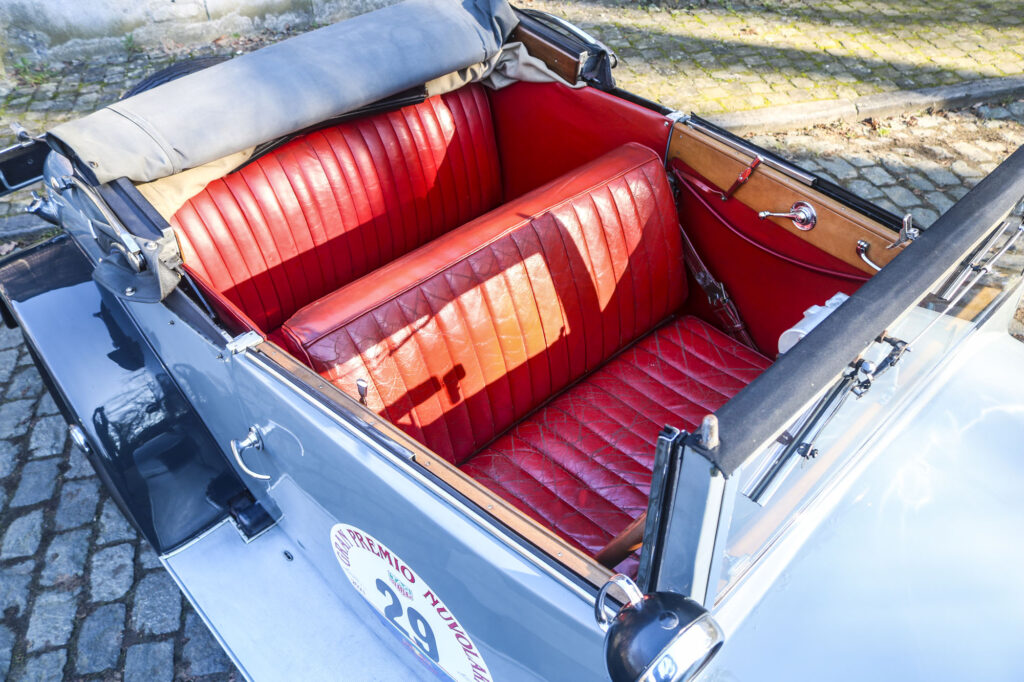 Interior
Along the lovely lines you'll find age and wear of old times. Giving the car an extra dimension which is hardly found but greatly desired in cars as such.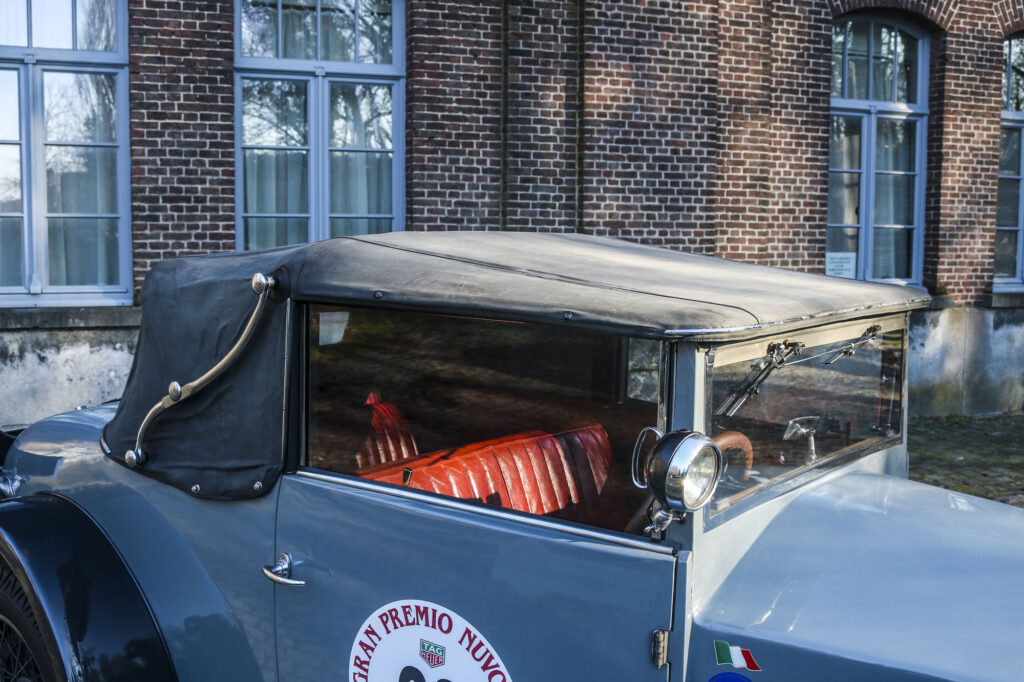 Foldable roof
The Lancia Lambda 8th series short chassis has een easy to use roof construction. Within the framework that's decorated with wood the construction has 2 solid support beams that can be folded to the front and clicks in to the window making it user friendly and handy roof. The roof has stand the test of time and remains in good condition.
Spacious luggage area
The spacious luggage area is a great feature that can make it easier to bring everything you need on your journey without sacrificing comfort.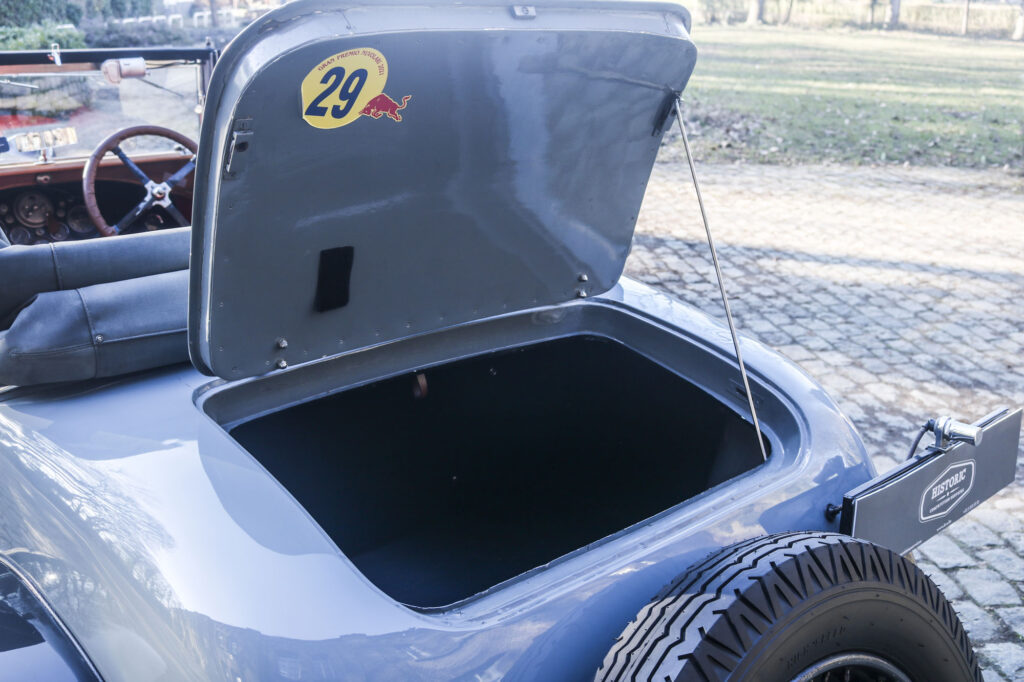 The car offered is a once in a lifetime opportunity. 
If you are lucky enough to own such a Lancia Lambda 8th series with
a short chassis, then you have a truly special car that is
sure to be the envy of many collectors and enthusiasts.
If you have any questions don't hesitate to contact us.



More information



Just simply fill out the form underneath and we'll contact you shortly.
[gwts_gwl_gallery_slider id="11157"]