THE BRITISH THOROUGHBRED SPORTS CAR
First registered June 1930: GJ 6301
Original and current UK Registration: GJ 6301
Original Chassis number: AD3665
Original Engine number: AD3661
Production
Between 1927 and 1931, the Bentley Motors Company of Cricklewood, London produced 667 of the 4.5 litre cars, including this 1930 model which was supplied with a Saloon Body by Maythorn. Following the introduction of the supercharged car, various components of the standard car were uprated so that they were virtually the same car but without the supercharger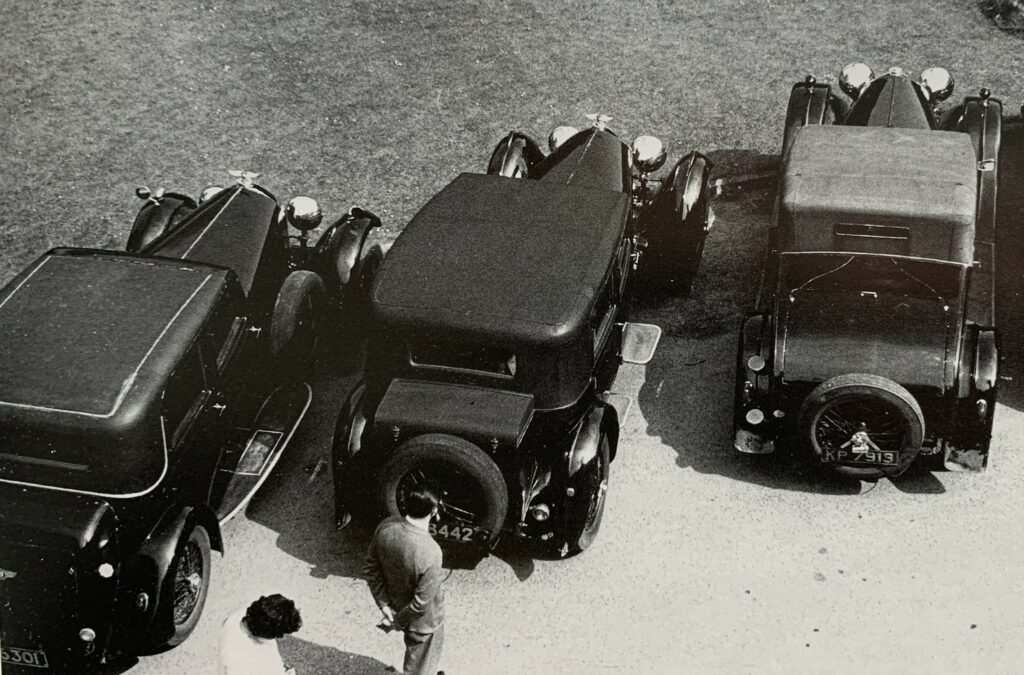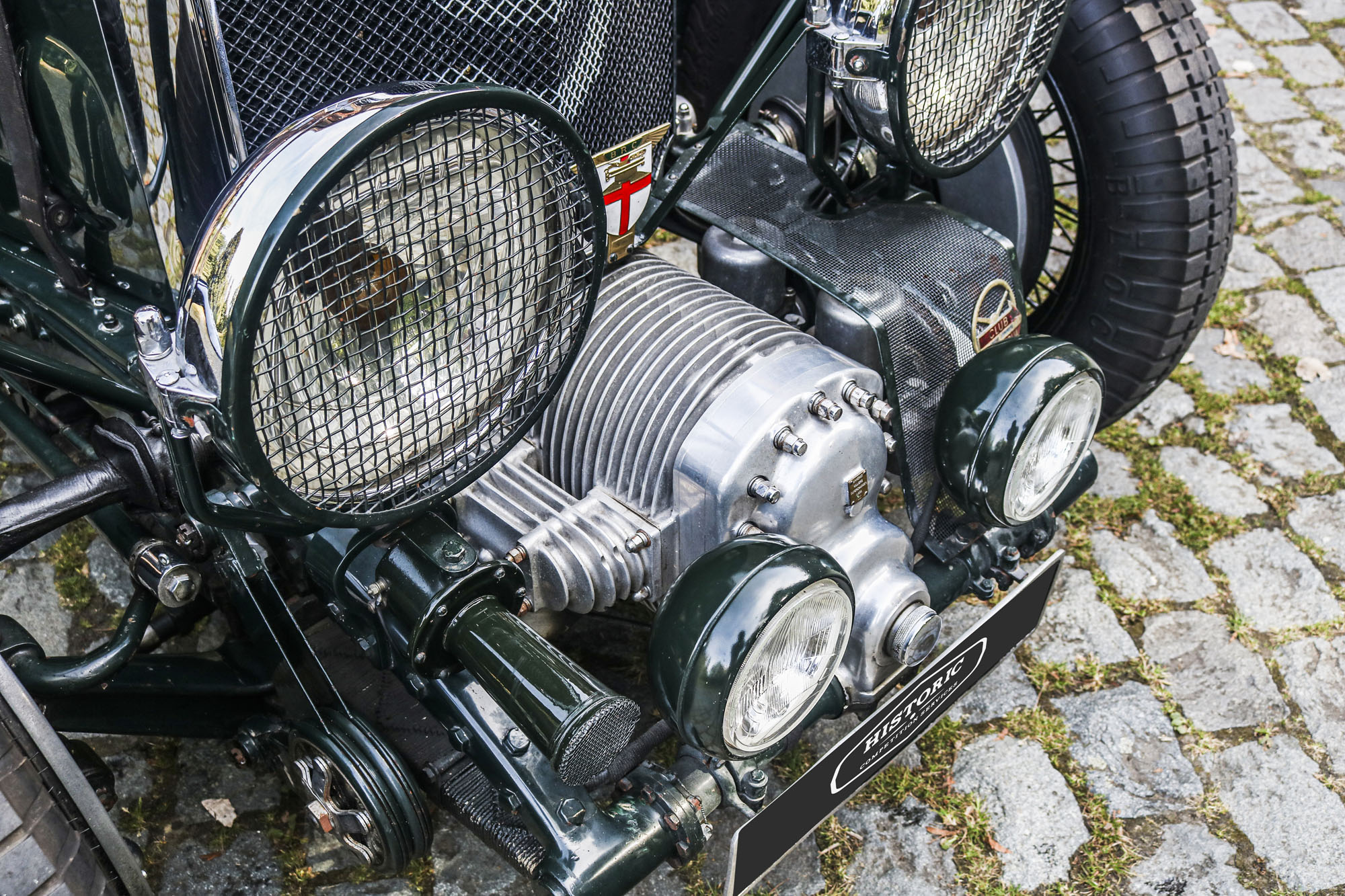 Supercharger
Upgrades such as a heavy crank and chassis was needed for the final version of the 4.5 litre, known as the Blower Bentley. This was influenced by Sir Tim Birkin, a renowned racing driver who persuaded Bentley to produce 50 examples of the model, along with an additional five cars built at Birkin's Works. Four of the five were used to form his Racing Team.
Owners
Mr. D.D. Williams was the first owner of this car and he took good care of it during the 1930s. During his ownership, the vehicle received regular maintenance from Bentley Motors.
After the war, the car was acquired by H.J.K. Townshend, who was a renowned vintage Bentley restorer. His work was of such high quality that owners of original Team Racing Bentleys would trust him with their vehicles, including the reconstruction of the two short chassis Birkin Team Blowers.H.J.K. Townshend was the ideal person for fitting this Bentley with a period correct Vanden Plas design 'Le Mans' Tourer body type with full wings.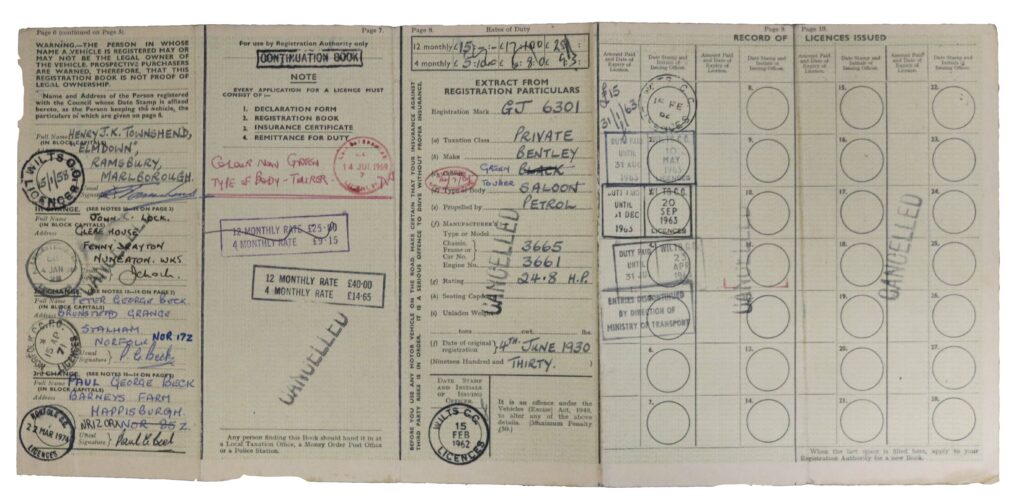 In 1967, Townshend sold the car to J.C. Lock, who later transferred ownership to P.G. Back in the late 1970s.
The vehicle was then acquired by Stanley Mann, at the time
the World's number 1. international Bentley specialist, in the late 1980s for his personal collection.
Mann completely rebuilt the car himself and prepared every detail needed for a top-notch Racing Blower Bentley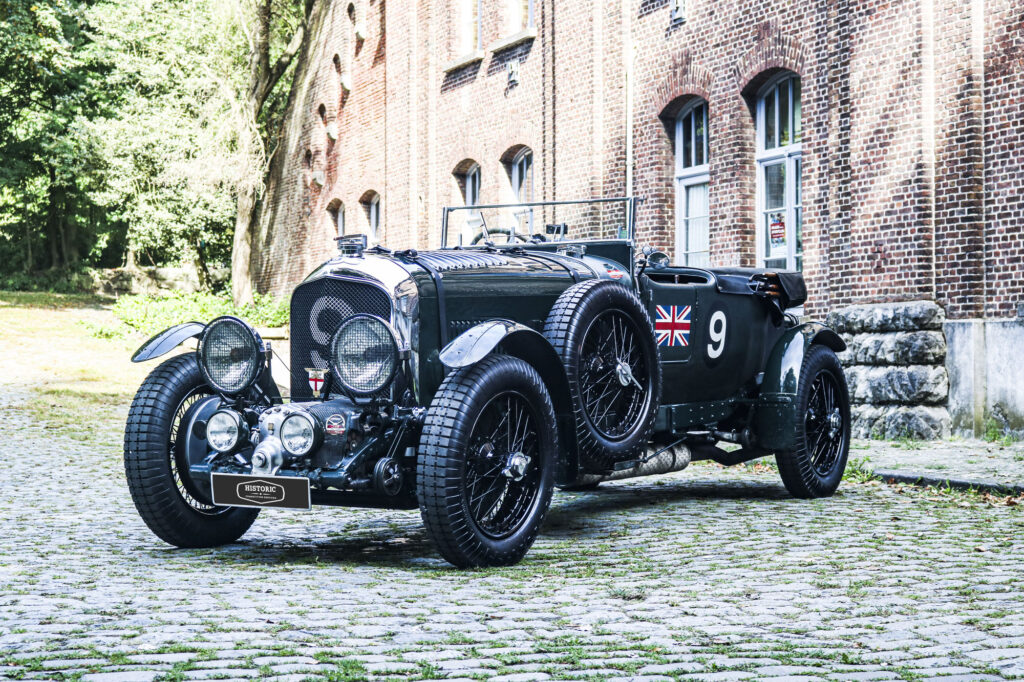 Racing Blower Bentley
Chassis number AD3665 is completely matching numbers, chassis engine, axles and gearbox, and was one of the Bentleys, which would probably have been supercharged, had the supercharged car sales gone according to plan. Having all of the identical components as the Blown cars, special heavy crank engine, D-Type racing gearbox etc. This 4.5 litre Bentley has been superbly rebuilt and is as close as you could get to a factory Birkin Racing Blower Bentley without being one of the original 50.
The combination of the high-quality paintwork, fabric, upholstery, and chrome plating
on this Bentley has resulted in an exceptional level of craftsmanship.
The overall effect is truly impressive.



More information



Just simply fill out the form underneath and we'll contact you shortly.