1930 Lagonda
2L Supercharged
Prototype
Low Chassis
The very first supercharged 2L and considered the Works prototype car.
Highlights
• Chassis number: 0H9711
• Engine number: 1459 (2B981) • UK Registration: PL1240
Race Pedigree
Having established its reputation by winning the Moscow - St Petersburg Reliability Trial of 1910 with a 30hp six, Lagonda concentrated mainly on the production of light cars before reverting to sporting and luxury models in the mid-1920s with the introduction of the 14/60. The latter abandoned the firm's traditional in-unit gearbox in favour of a midships-mounted transmission, but of greater technical interest was the engine.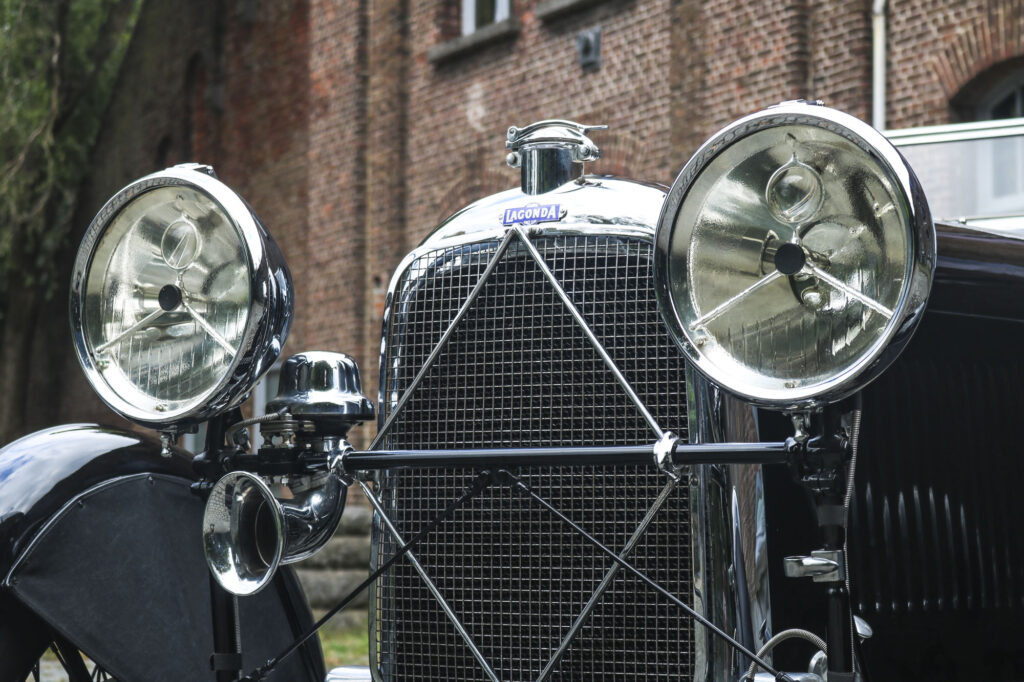 In front of the
Lagonda Staines Factory (1930)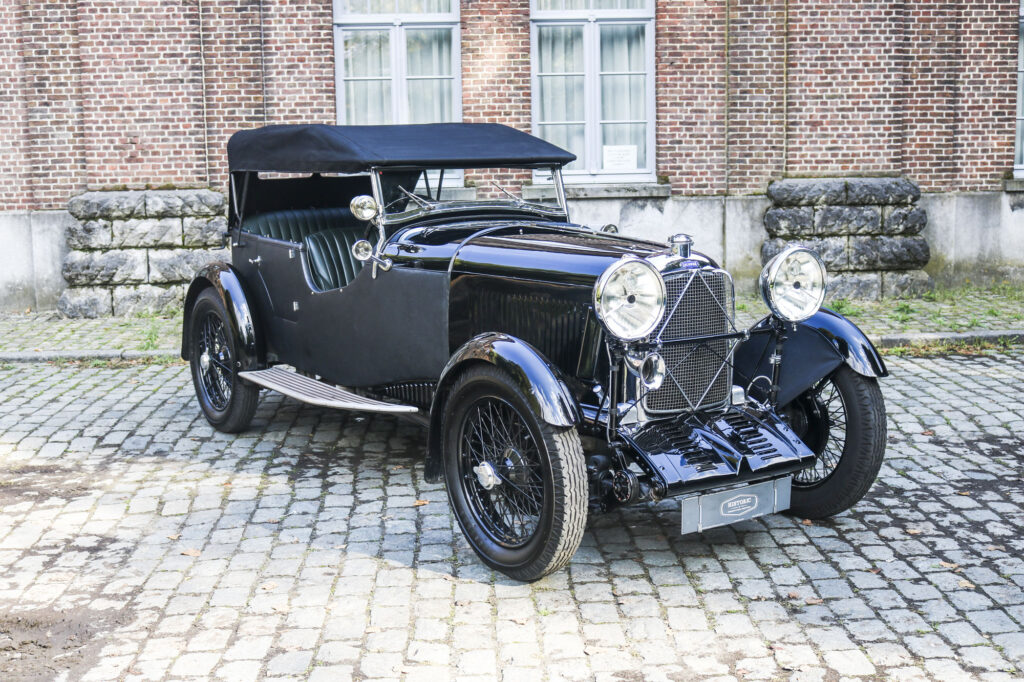 The 2-Litre "Four"
Designed by Arthur Davidson, the 2-litre 'four' featured twin camshafts, mounted high in the block, operating inclined valves in hemispherical combustion chambers. Power output of this advanced design was a highly respectable 60bhp.
An article in
'The Autocar'
of this Lagonda 2L
The Speed Model is Born
For the 1929 season, a 'low chassis' Speed Model was introduced, featuring revisions to the frame's front end and a higher-compression engine fitted with twin carburettors. The Speed Model had resulted from the factory's Le Mans effort of 1928, when the 2-Litre driven by Andre D'Erlanger and Douglas Hawkes had finished 11th overall in the 24-Hour endurance classic.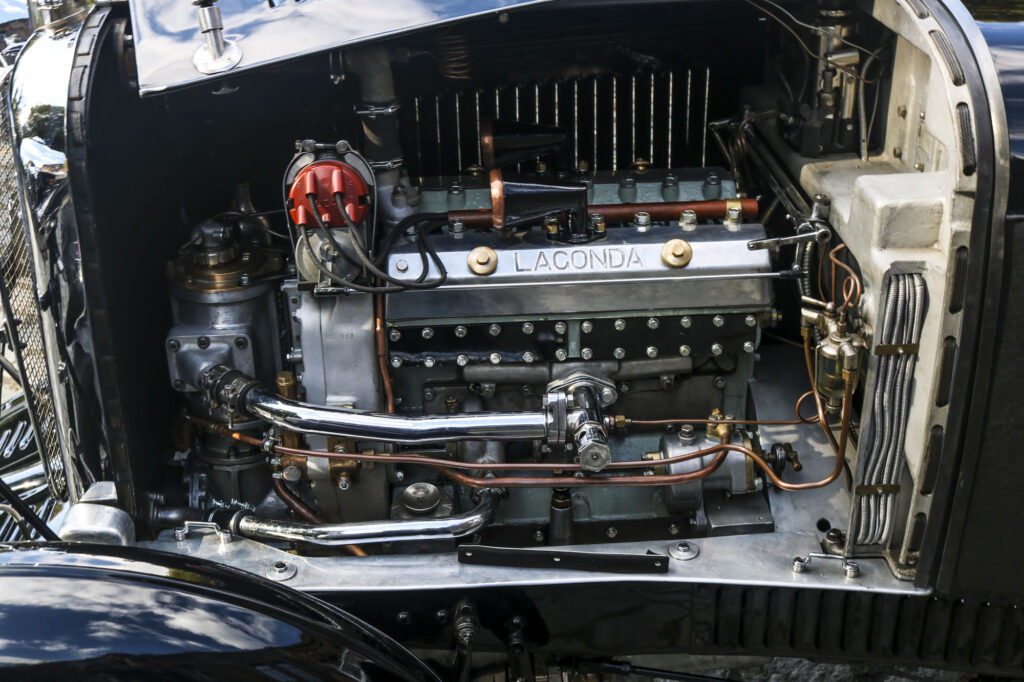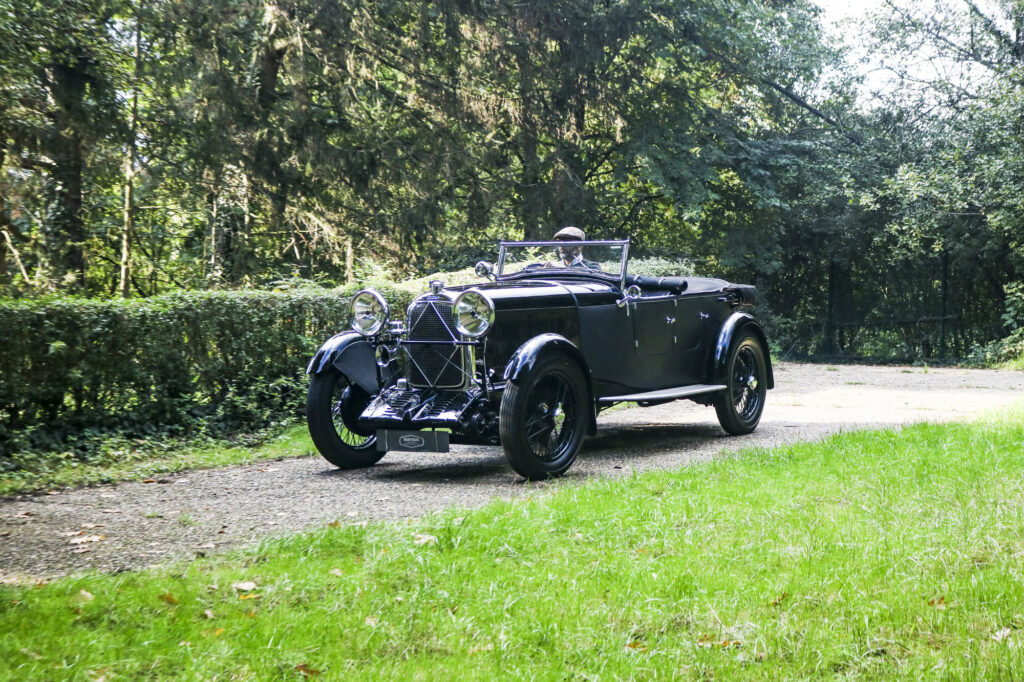 Enhanced by the Supercharger
A classic example of racing improving the breed, the 'low chassis' 2-litre possessed markedly superior handling characteristics courtesy of its lower centre of gravity. For all its virtues, Davidson's engine was limited by its tortuous induction tracts and in 1930 a supercharged version was introduced to overcome this deficiency.
The 'blower' was mounted vertically in front of the engine, which was fitted with a stronger crankshaft, while a 3-litre rear axle beefed up the transmission. A Powerplus supercharger was specified at first, but most 'blown' 2-litres came with a Cozette. Thus equipped, a 'low chassis' 2-litre was capable of up to 90mph.
This particular car also boasts an HCS 2.4 litre conversion.
Giving it a very healthy performance increase close to that of its bigger brother the 4.5 litre Meadows.


The car we offer here is the very first supercharged 2L,
considered as the works prototype car, used for promotion and is in an absolute fabulous condition.
This car is without doubt the best driving 2 Litre Lagonda of any type that we have ever driven.
Fantastic and highly recommended car for any pre-war appreciator.
Interested to know more?
HCS are looking forward to hearing from you.
Just simply fill out the form underneath and we'll contact you directly.