1931 Packard 840 Convertible
LUXURY TRANSPORTATION

The 1931 Packard 840 Deluxe Convertible Coupe
features a powerful 343 cubic inch straight eight
engine that can generate up to 120 horsepower.
This engine is the top-of-the-line Super Eight model,
renowned for its seamless and responsive power delivery.


Registration : Belgium registered
Chassis number : 190532


Deluxe
In 1931, Packard introduced the Eighth Series. In contrast to its predecessors, the Eight's motor produced 120hp in Deluxe trim, up from its initial 85. Aesthetically speaking, thanks to the gradual year over year changes, the styling was even more refined and the details magnificent.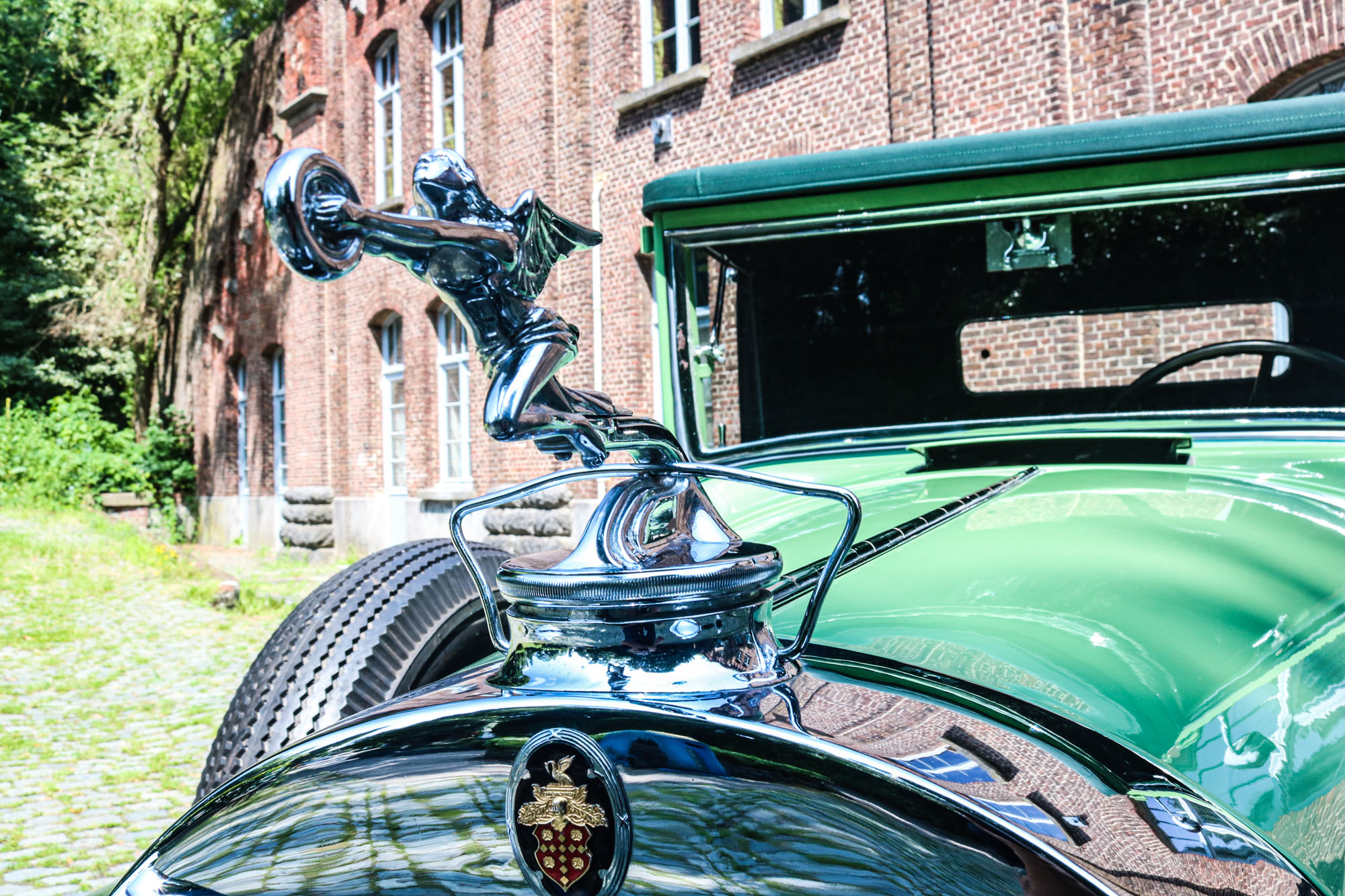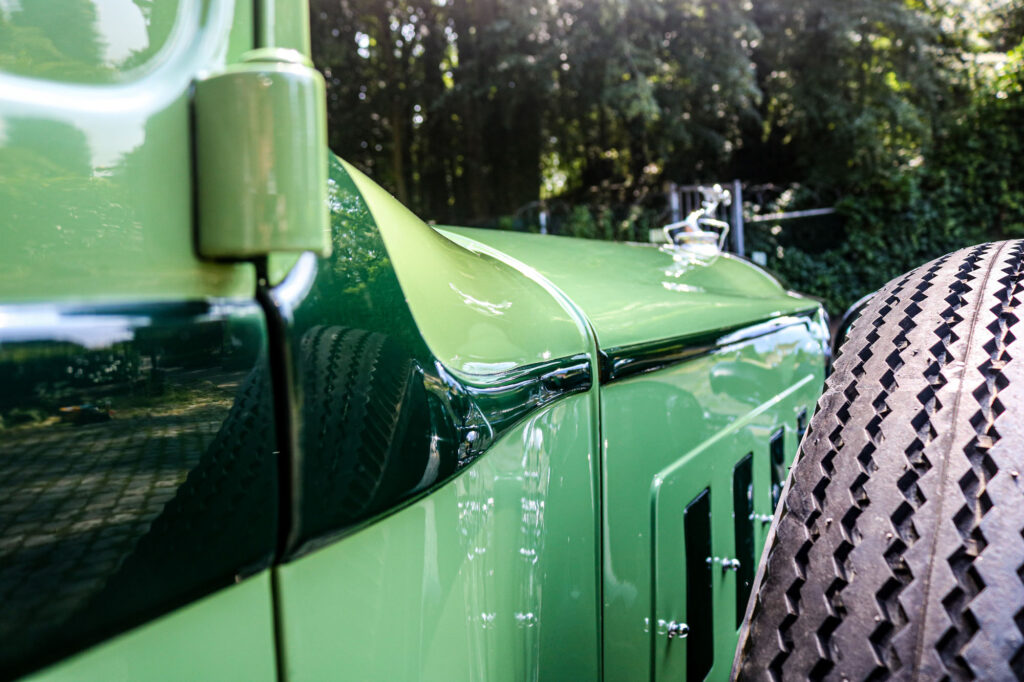 Exterior
The 1931 Packard 840 Convertible Coupe is a true work of art, with its eye-catching two-tone colour scheme of soft lime green and dark green, which is further accentuated by its big whitewall tires. The immaculate chrome detailing adds an element of luxury and elevates the car to the highest level of excellence. The car's stunning Goddess of Speed hood ornament stands proudly, adding a touch of elegance and class to this already impressive vehicle.
Interior
The dark green upholstery in the car is absolutely fabulous and the deep buttonedseats are superbly comfortable. The mother-in-lawseat pops open to accommodate an extra passenger, and there is a convenient small side door that allows access to a storage compartment, perfect for a full set of golf clubs. The wooden dashboard with oval gauges is simply stunning.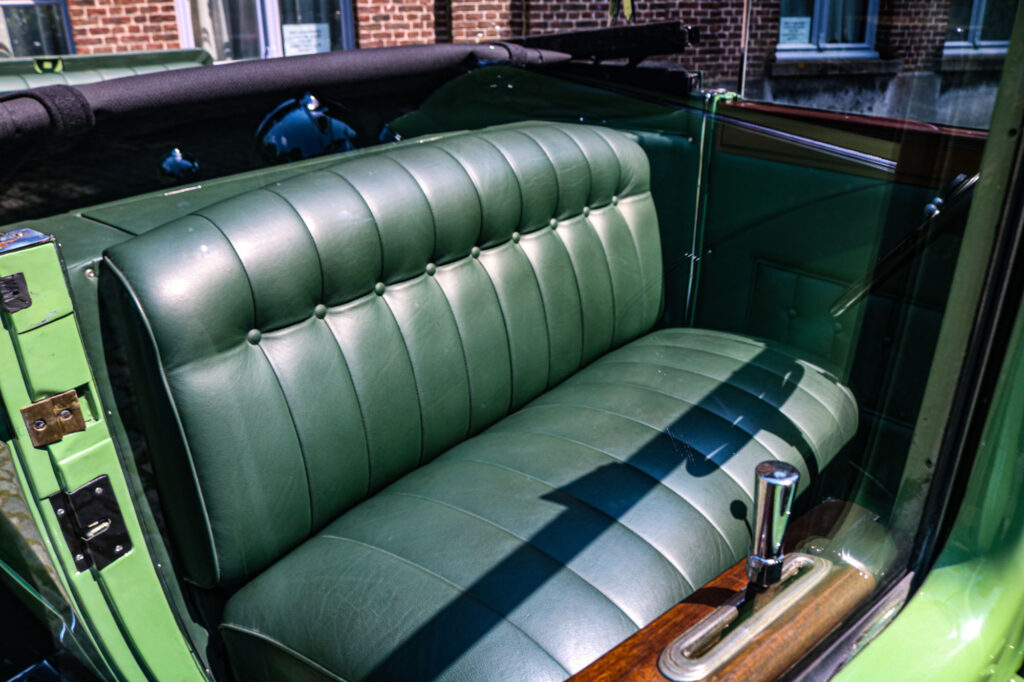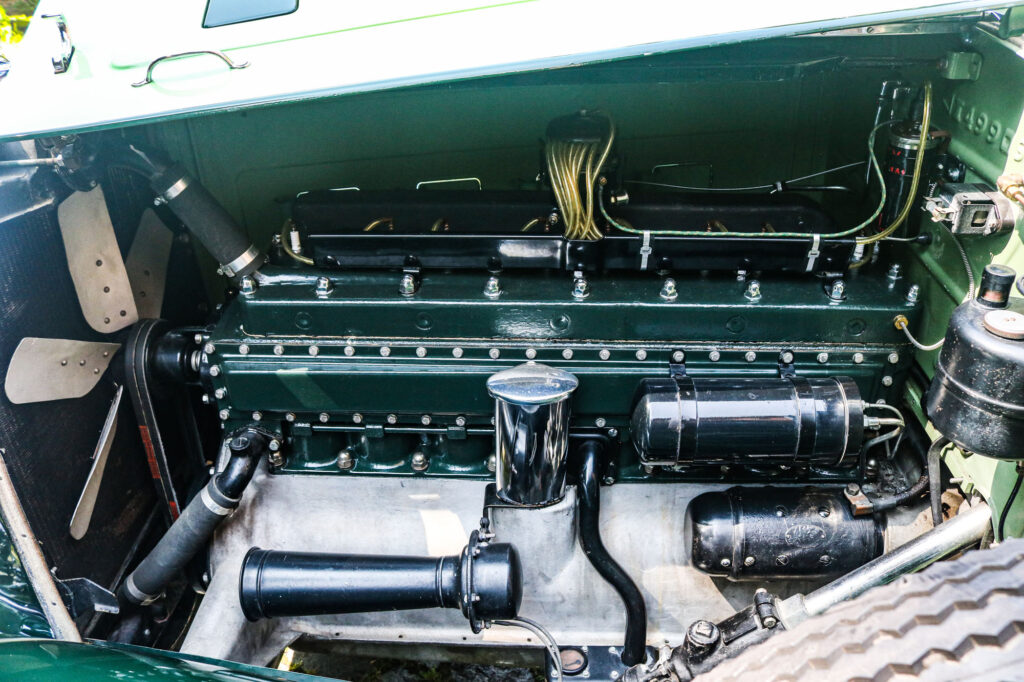 Exterior
Under the hood, the car is powered by a 120 horsepower, 384.8 cubic inch L-head eight-cylinder engine, paired with a four-speed manual transmission. The car features a solid front and live rear axle with semi-elliptic leaf springs, and four-wheel mechanical drumbrakes. With a wheelbase of 140.5 inches, the engine bay is clean and well-maintained, showcasing the impressive engine. The car is exceptionally smooth-running, starting up with ease at the push of a button.
Ready to travel
The car's roof folds easily and is in perfect condition, making it a versatile all-weather driver. Additionally, the folding luggage rack at the back provides a convenient option for carrying extra luggage. It's a nice feature to have, adding to the car's practicality and versatility.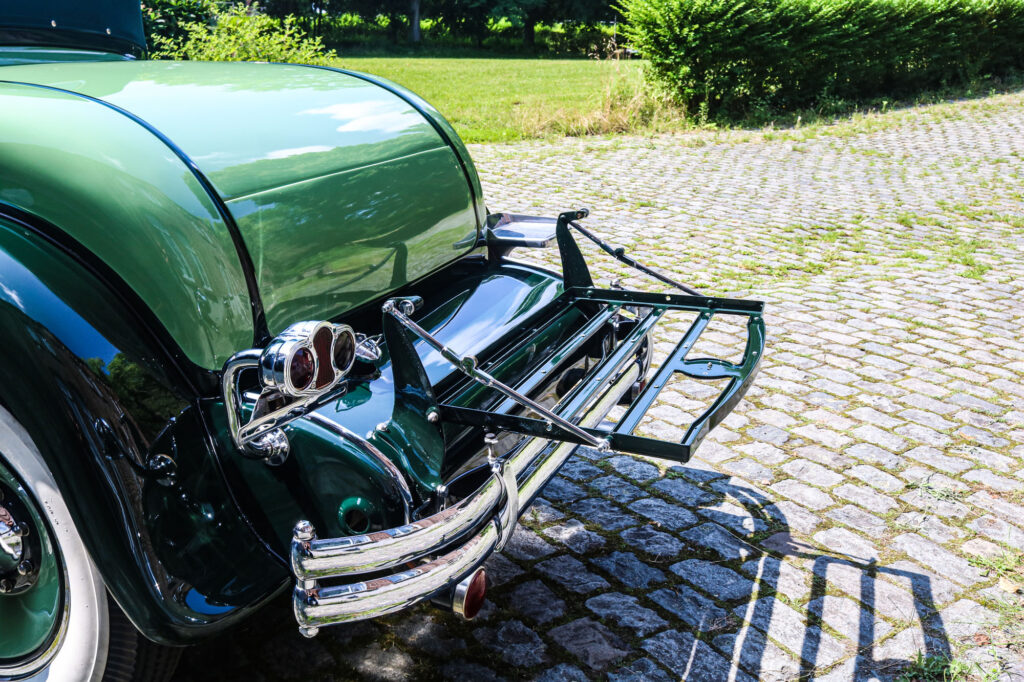 In summary, if you're in the market for a stylish and elegant cruiser
that shines on the concourse grounds and is also fully equipped for
a comfortable road trip, then the 1931 Packard 840 Convertible Coupe
is the perfect car for you.



More information



Just simply fill out the form underneath and we'll contact you shortly.