HCS CLASSIC CAR EVALUATION REPORT
The 1932 Nash Model 998 Twin Ignition, with its eight cylinders and capacity to seat seven passengers
in a Phaeton body style, is quite an impressive and unique vehicle.
It's the perfect car to take your entire family to a rally and make unforgettable memories.
At HCS, we aim to create experiences that last a lifetime, and this pre-war classic is a prime example of that.
Whether it's for the show circuit, rallies, or a museum display, this beauty is ready to impress.
Registration: France
Frame Number: 517331
Engine Number: 400631
Golden era
The 998 Phaeton is a rare gem, with only 13 produced and this one being the 11th. The 998 is the last Nash with Phaeton coachwork ever made. These cars are highly regarded as American classics from the golden era of the early 1930s, and rightfully so.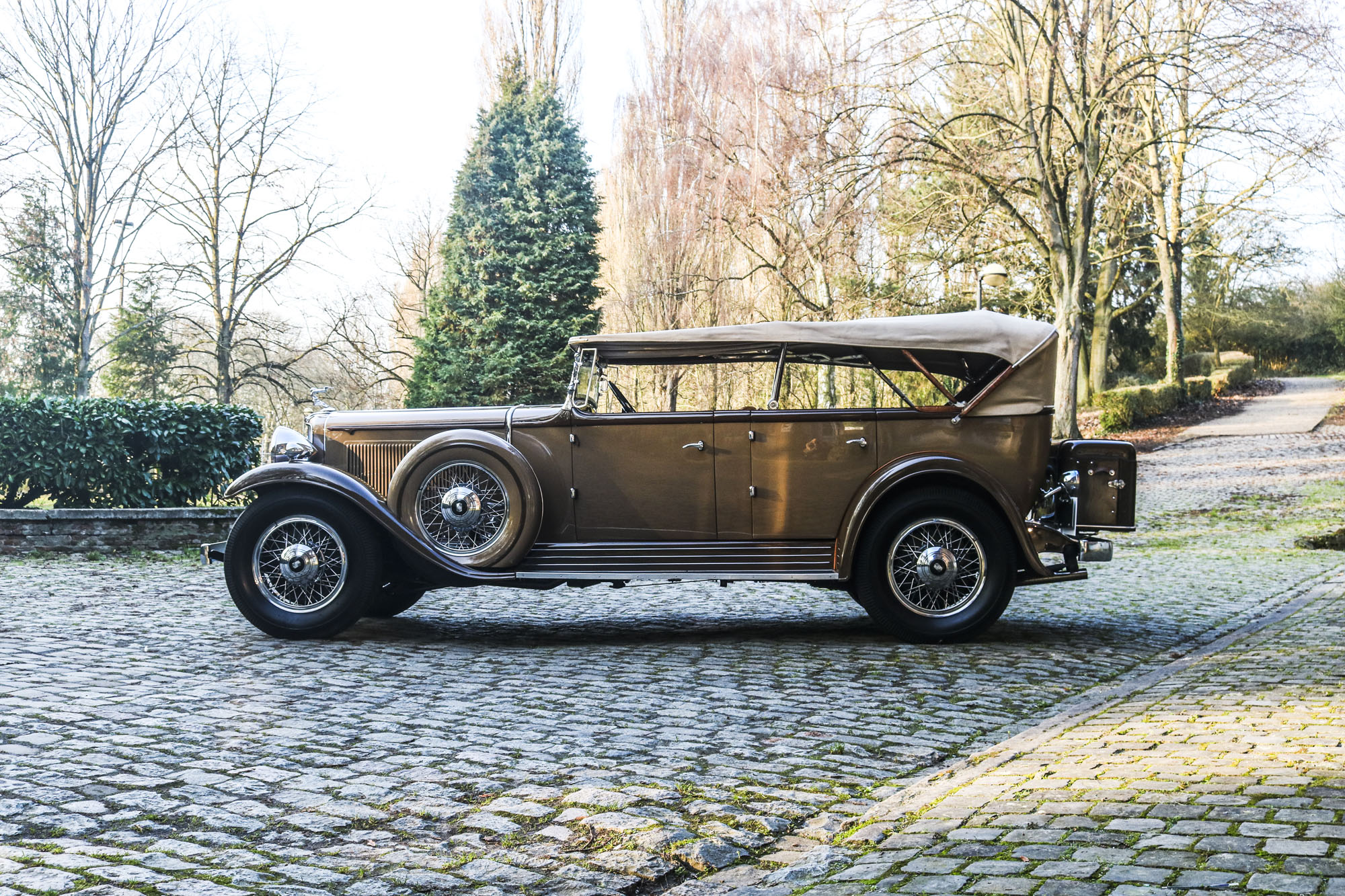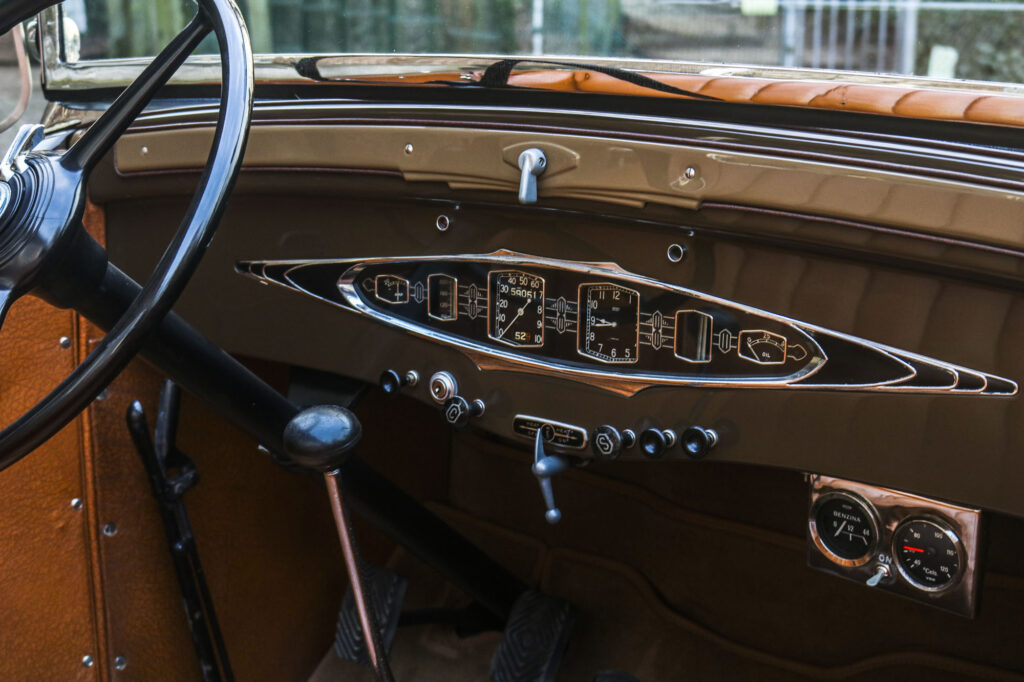 Luxury hotels
It's quite possible that this Phaeton is the only fully original 998 model in usable condition. Most of the 998s produced were actually exported to Norway or Sweden, where they were used by luxury hotels to transport passengers from ships to their destinations. This makes finding an original and well-preserved 998 all the more impressive and valuable.
Exterior
The 1932 Nash Phaeton is a masterpiece of automotive design, with its striking two-tone caramel and dark brown color scheme that's complemented by a double red pinstripe that accentuates the high-gloss paint finish. The chrome detailing is immaculate and adds a luxurious touch to the car, taking it to the highest level of excellence, including the spokes of the six wire wheels wrapped in Firestone blackwall tires. The hood ornament standing proudly and adding a touch of elegance and class to an already impressive vehicle. It's clear that every detail of this car was crafted with care and attention to detail, making it a true work of art.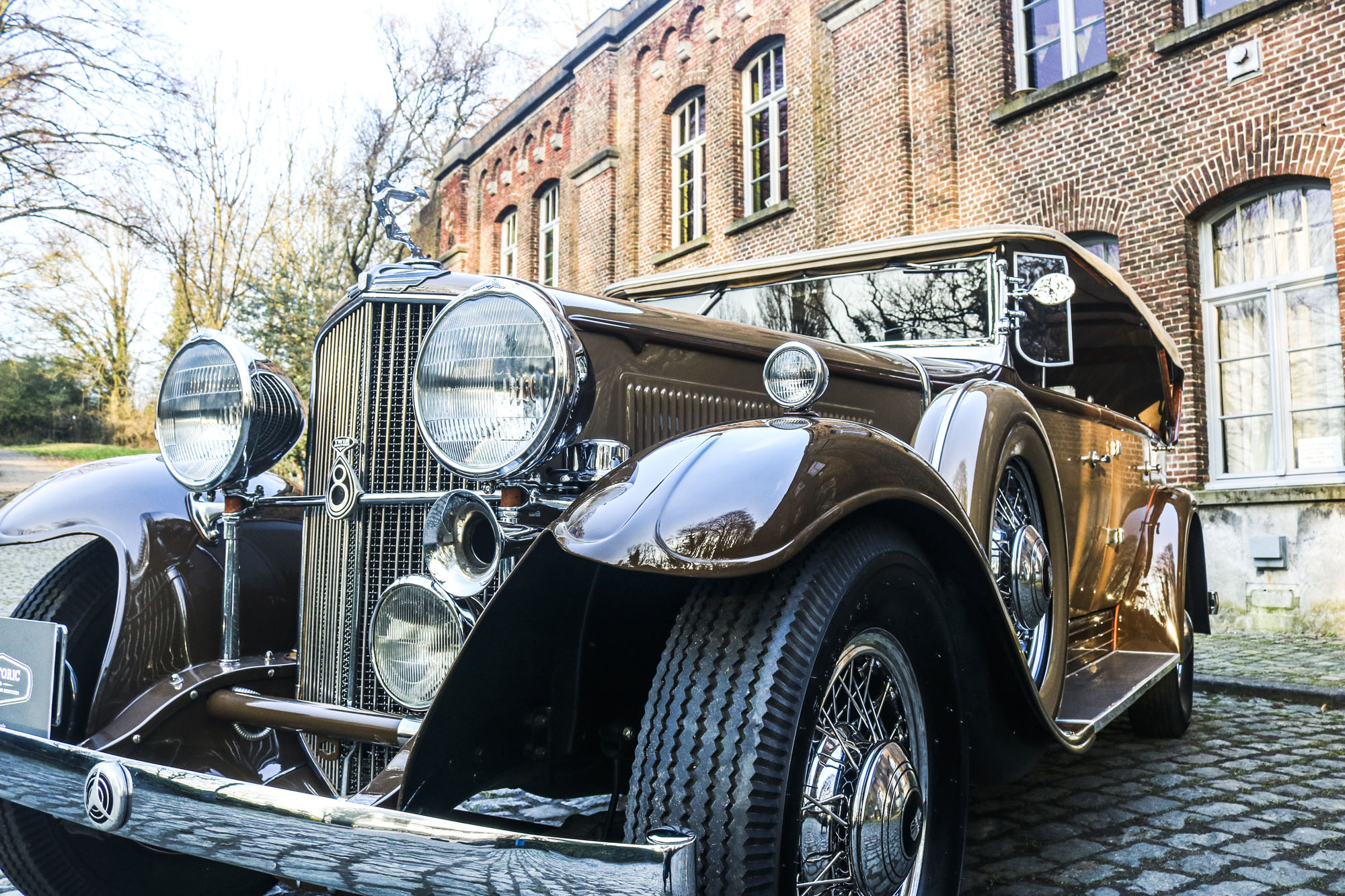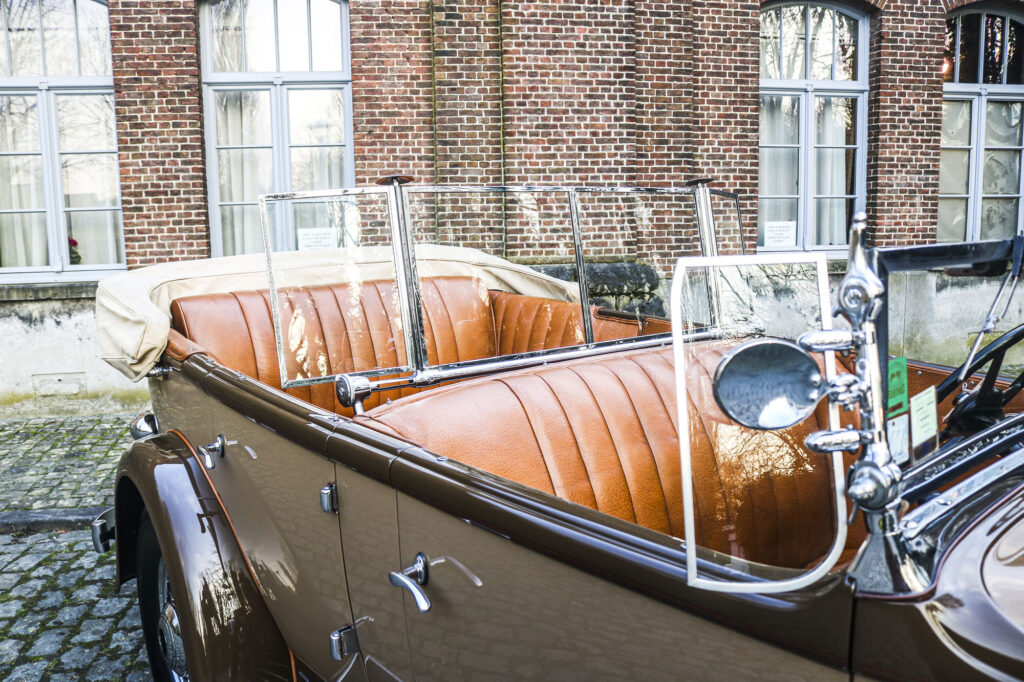 Interior
The interior of this 1932 Nash Phaeton is equally impressive, featuring an art deco-style dashboard that exudes sophistication and timelessness. The burgundy patterned Naugahyde seats are in perfect condition, adding a touch of elegance to the interior. The back of the car is roomy and includes a separate foldaway or removable window for the rear passengers, while the foldable occasional seats can be easily converted to hold two additional passengers. The interior is a perfect combination of style and functionality, providing a comfortable and luxurious space for a family ride.
Mechanically
The 1932 Nash Phaeton is powered by an impressive 125 horsepower, 5300 cubic capacity eight-cylinder engine, with twin ignition and paired with a four-speed manual transmission. Under the hood, you'll find a well-functioning and sought-after Stromberg Uur2 carburettor, along with a magnificent manifold that provides the car with sufficient fuel. This combination of power and precision is what makes this car a true classic and a joy to drive.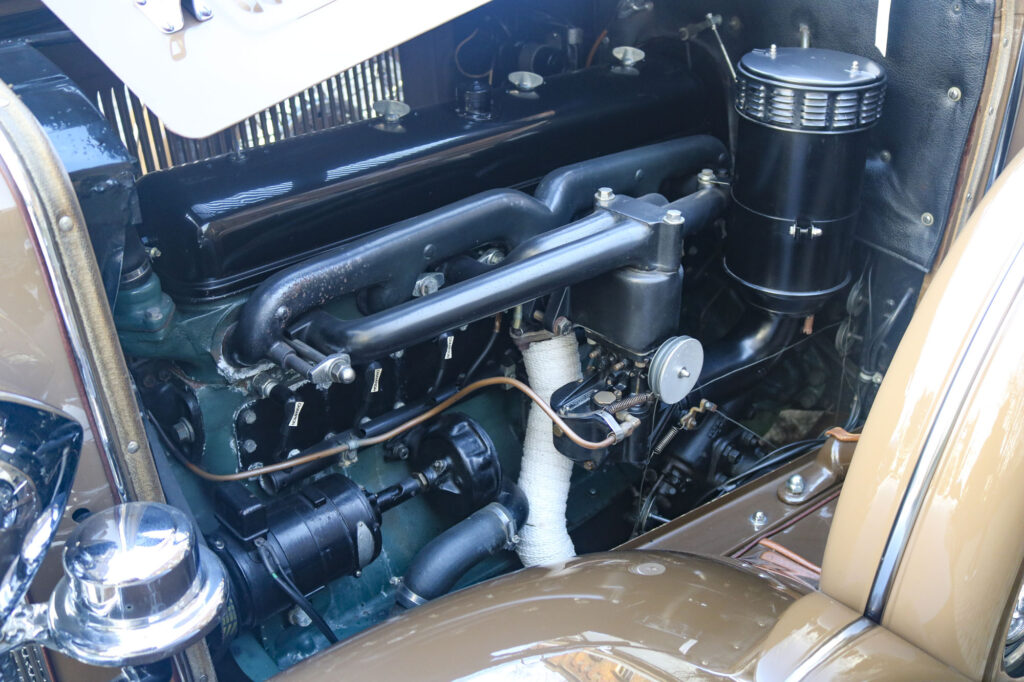 In summary, the 1932 Nash Phaeton is the perfect car for anyone looking for a
stylish and elegant cruiser that shines on the concourse grounds and is also
ready to take the family on a comfortable road trip. With its impressive V8 engine,
immaculate interior and exterior, and attention to detail throughout, this car is truly
a work of art that will provide an unforgettable driving experience.
Whether you're a classic car enthusiast or simply someone who appreciates
beauty and quality, the 1932 Nash Phaeton is a must-see.



More information