1934 Lagonda M45R
Le Mans teamcar
HIGH STANDARD RESTORATION
Originally restored and rebuilt by the old master of Lagondas, the late Peter Whenman at
Vintage Coachworks in England many years ago. Absolutely the top specification you could hope for
Registration : BE registered
Chassis number : Z10712
Engine number : 2461
4.500 cc, 6 inline cylinder engine, +/- 200hp, 4 speed manual
History
Originally built as a pillarless saloon, the Lagonda M45R underwent a transformation into a 'Le Mans' body style in 1987 due to its poor condition. Our hearts hold a special place for this car, which was meticulously restored and rebuilt by late Peter Whenman, a skilled Lagonda craftsman, at Vintage Coachworks in England. Whenman expertly handled the chassis and bodywork, while Julian Messent, the founder and owner of HCS, took care of the mechanical aspects.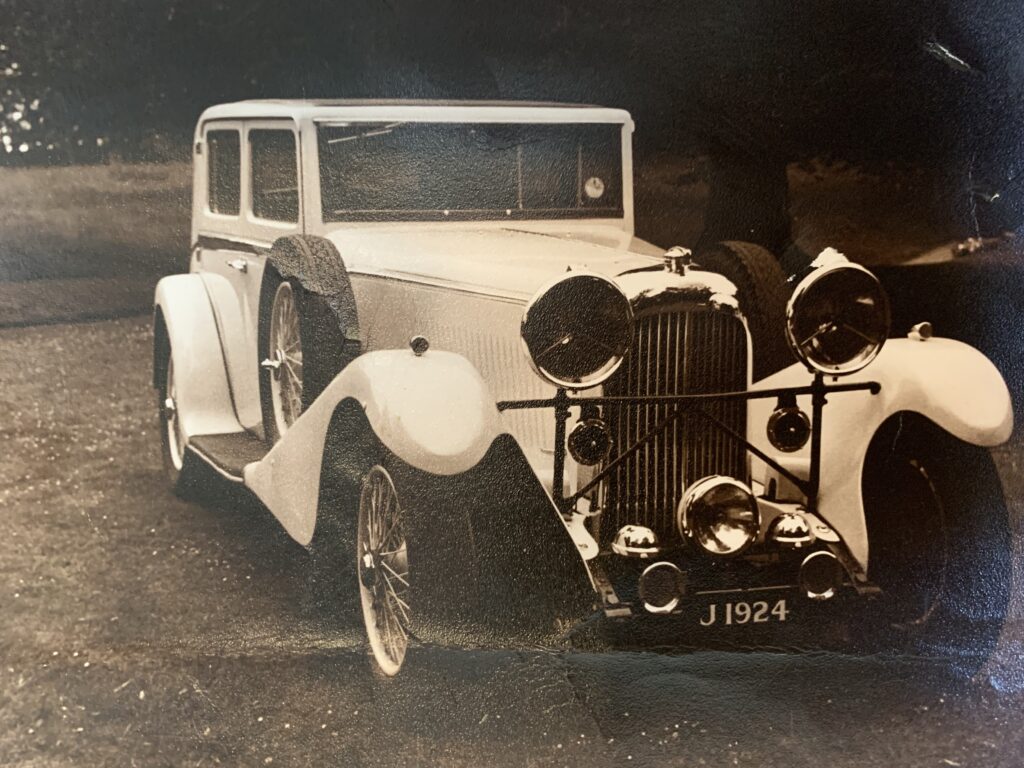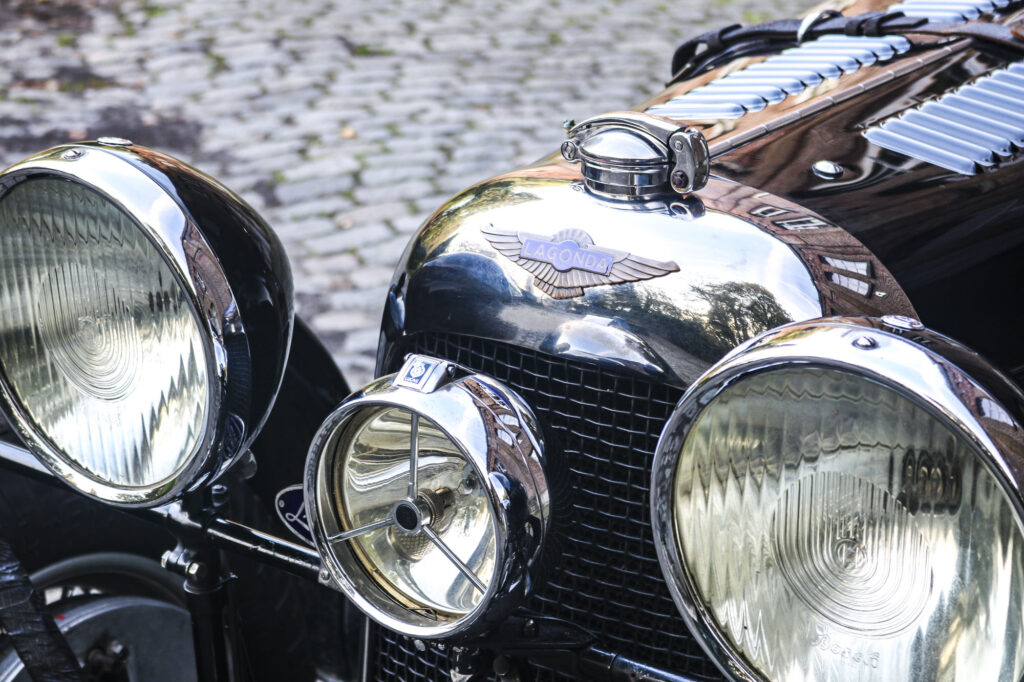 Exterior
The 'Le Mans' body of the car, skillfully crafted by Pitney Coachbuilding (UK), is impeccably maintained and looks stunning. Its black color serves as a perfect complement to the body, resulting in an eye-catching vehicle.
Interior
The car's interior is made of blue leather, which is in very good condition. The brushed aluminum dash that accommodates the gauges adds a nice touch. Additionally, a separate backseat offers abundant space for either family members or luggage.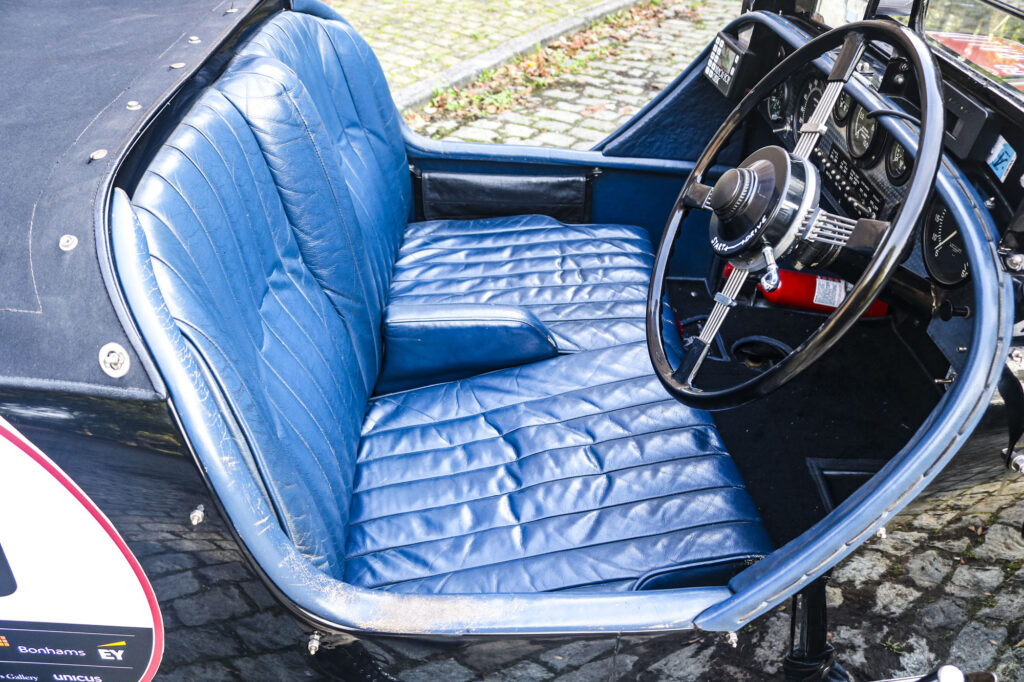 1934 Lagonda M45R
Le Mans teamcar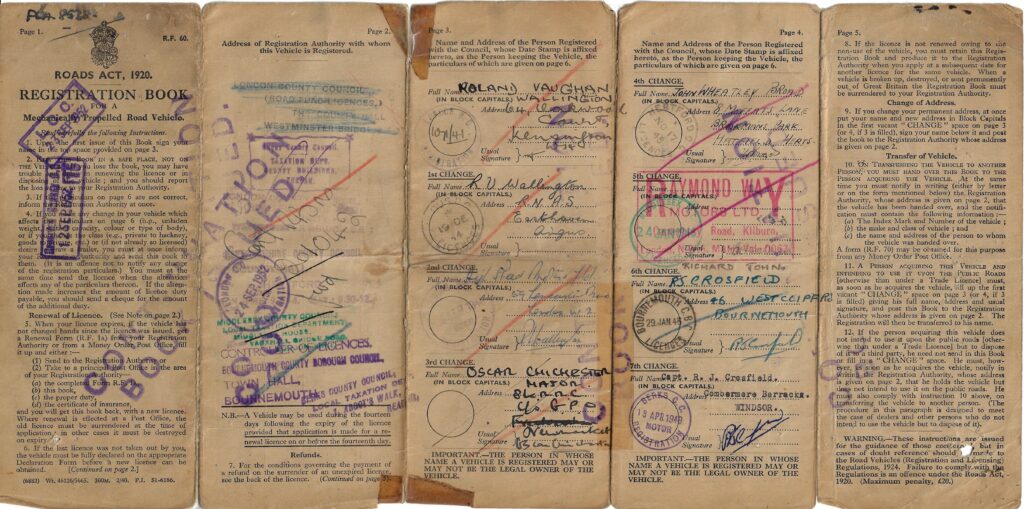 Owner history
The registration book for the original "Buff" UK Log book contains the complete owner history from the first registration up until the seventh change in 1949, and all subsequent owners are known up to the current one.
Performance upgrades
Equipped with three carburetors and upgraded engine internals, this car boasts impressive speed. Additionally, its exceptional HCS Dog Gearbox conversion (inside the original gearbox case) ensures seamless gear changes. The car is in great overall condition and is ready for any rally, or even the daring Classic Le Mans. Before delivery, the car will undergo a full service so you can rest assured of a fun and fast drive home!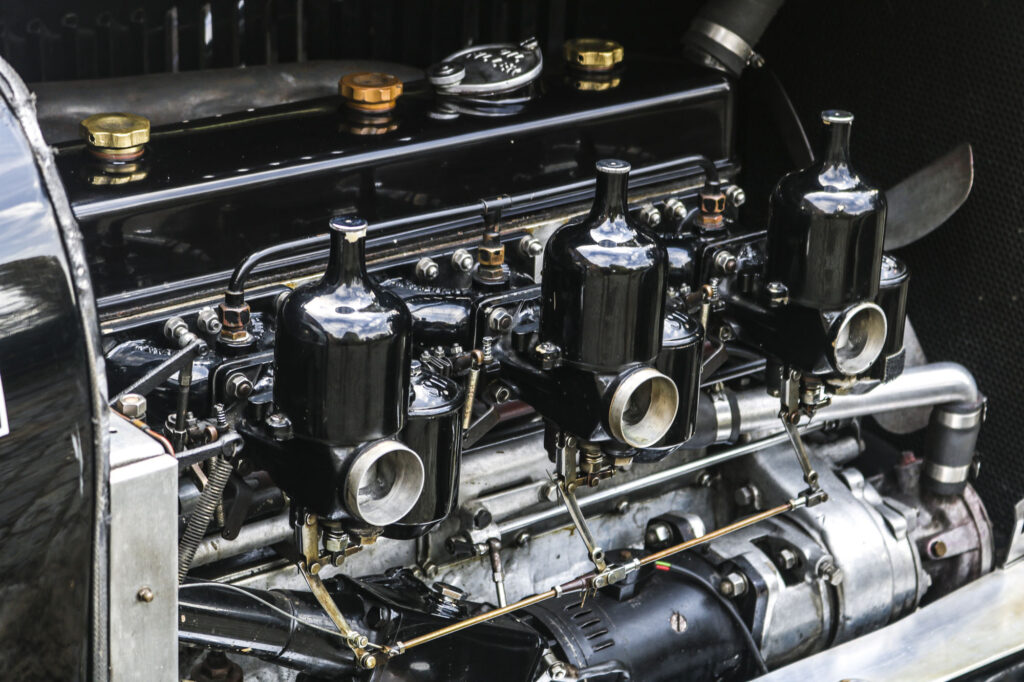 Just simply fill out the form underneath and we'll contact you shortly.