This MG PA - Four Seater Tourer has been under the ownership of the
same caretaker for the past 19 years, who has taken exceptional care of it.
As evident from our collection of images, the car is in remarkable condition
and retains many of its original features. While its reliable performance and
smooth driving experience make it a joy to own and operate.
Whether you're a collector or just a lover of classic cars,
this MG PA Tourer is an excellent choice.
Registration : BE registered
Chassis number : PA0946
847cc, 4 cylinder engine, 4-speed manual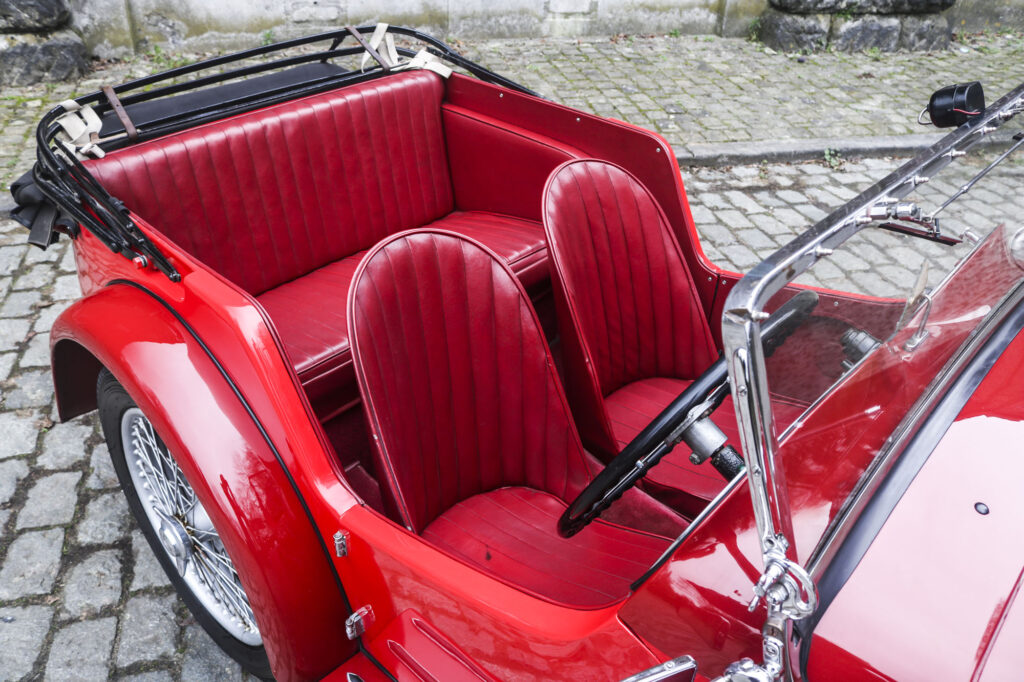 Production
MG manufactured a total of 2002 units of the PA model. Among these, 1835 were constructed as 2-seaters, some of which were later converted into the PA Airline Coupe. The remaining 498 PA models were produced as the less common 4-seater Tourer configuration.
Octagon
The MG octagonal badge was a symbol of prestige for the brand and the company had the clever idea of applying it to all components that could bear the emblem. This strategy was so effective that even today, fans of the brand still use the symbol to sign their letters, often closing with the phrase "Octagonal Greetings" as a nod to the iconic badge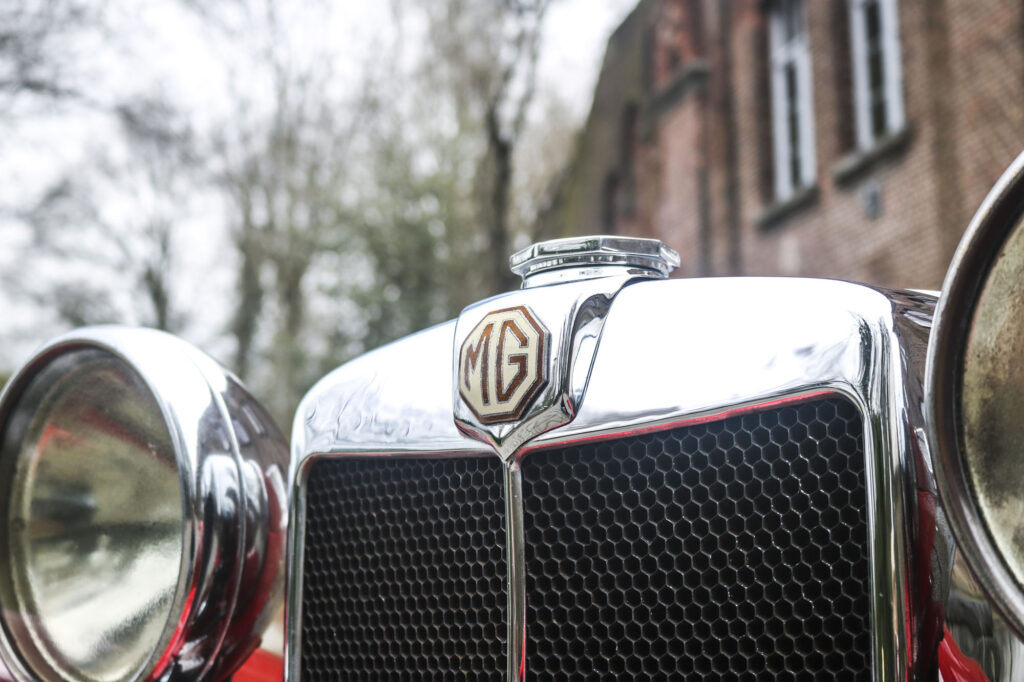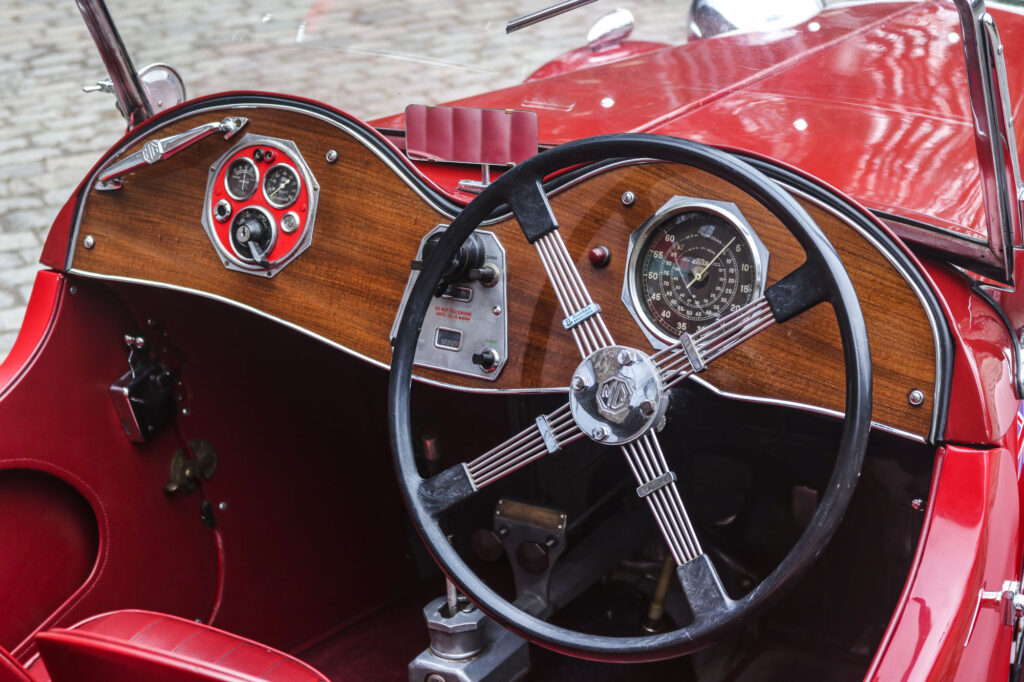 Interior
The interior of the car is of the same exceptional quality as the exterior and is mainly dominated by the rich maroon color. The lower sections of the interior feature maroon carpeting, adding to the car's luxurious feel. The wooden dashboard is elegant in its simplicity, with octagonal instruments as a nod to the iconic MG emblem. Overall, the interior of the car is well-designed, with a classic and timeless look that complements the car's overall aesthetic.
Enjoyable pre-war car,
If you're in the market for a reliable and enjoyable pre-war car, look no further than this "Queen of Hearts". With its stunning two-tone paint job, well-maintained interior, and exceptional mechanical components, this car is sure to steal your heart. Its classic design makes it a true standout, while its reliable performance and smooth driving experience make it a joy to own and operate. Don't miss out on the opportunity to own this gem of a car.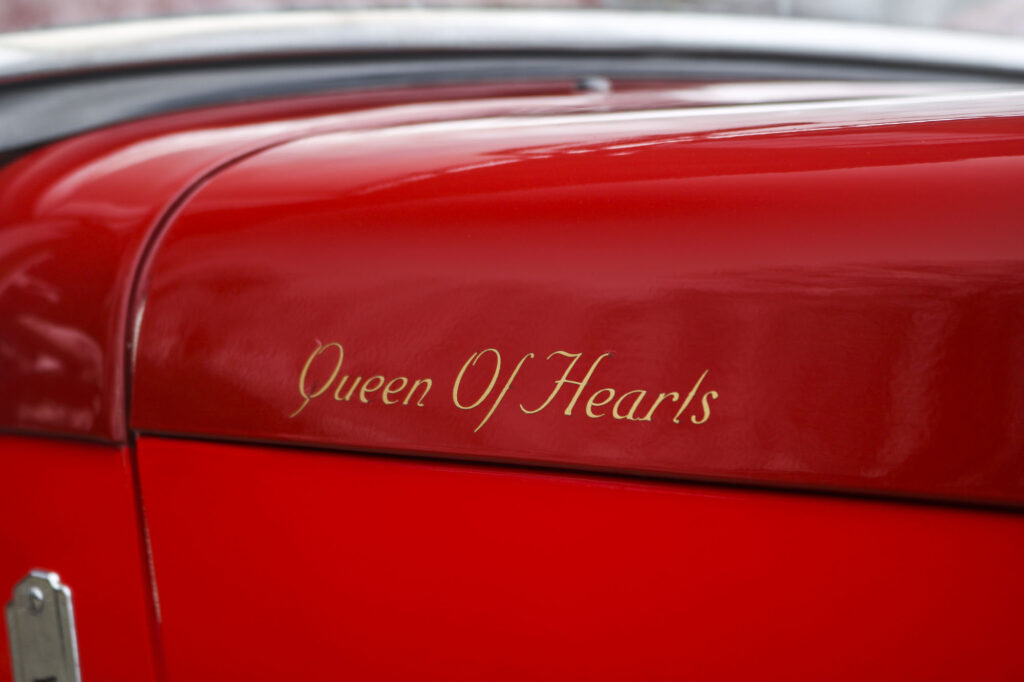 Just simply fill out the form underneath and we'll contact you shortly.