Amazingly modern
The BMW 328 was widely regarded as the small sports car
built before the war. When it first appeared in 1936
its combination of sensational looks,
sharp handling, and spritely performance
was unrivalled.
Registration : BE registered
Chassis number : 56262 / 94
Engine number : TT335
Mille Miglia eligible: 1,50 coefficient
1.971 cc, 6-inline cylinder engine, 80 hp, 4-speed manual
Superb
The steering is perfectly balanced and as light as any modern car making it a pleasure to drive quickly with confidence and manoeuvre at slow speeds.
The brakes, too are excellent, and there is plenty of grip: a well-driven 328 will keep pace with many modern cars along twisty roads.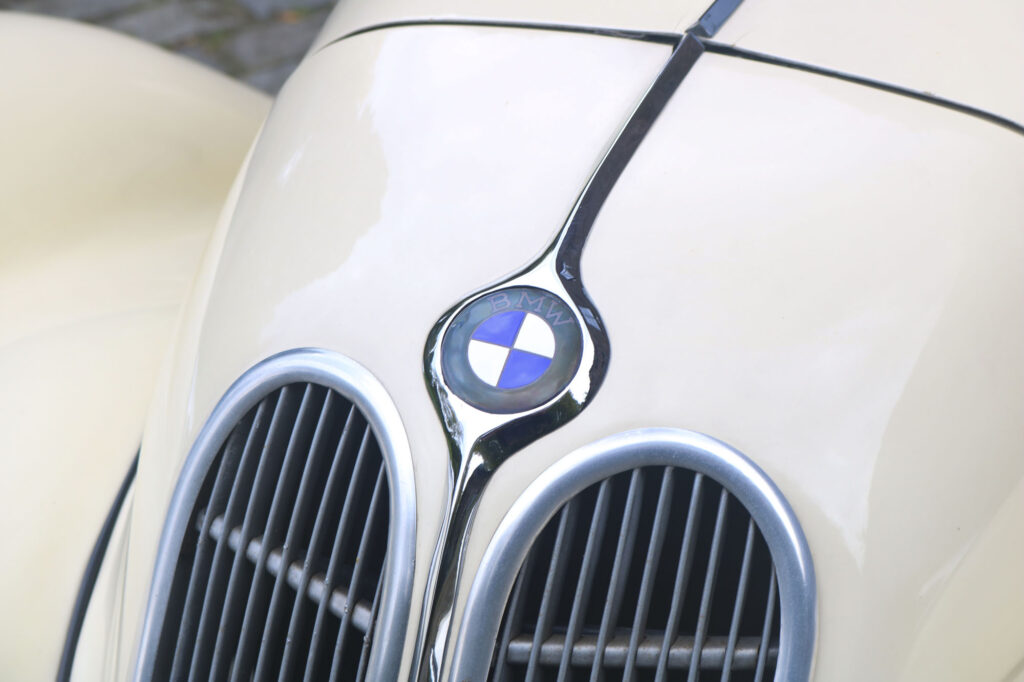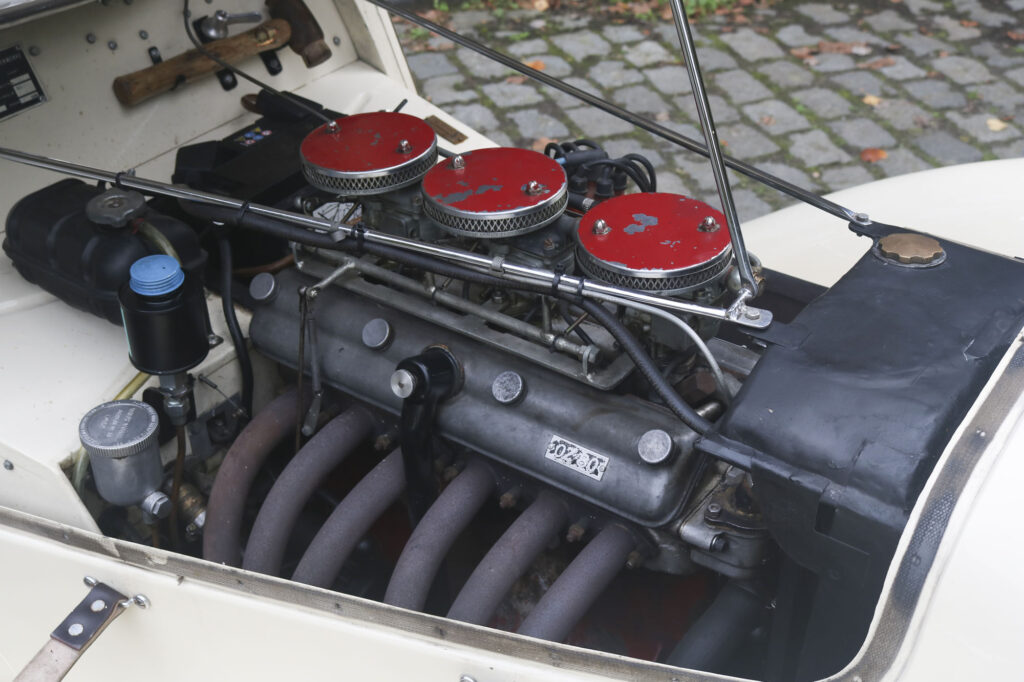 Powerful
The 328 is light, nimble and, with 80bhp, powerful enough to form a basis of a successful competition car. Our experience is that you can keep your foot of the gas. It's fast, high revving and has an amazing sporty sound.
Evolution
In the 90's this BMW 328 was created on a 319/1 short chassis to 328 specifications, using the original engine block and cilinderhead, keeping its matching numbers.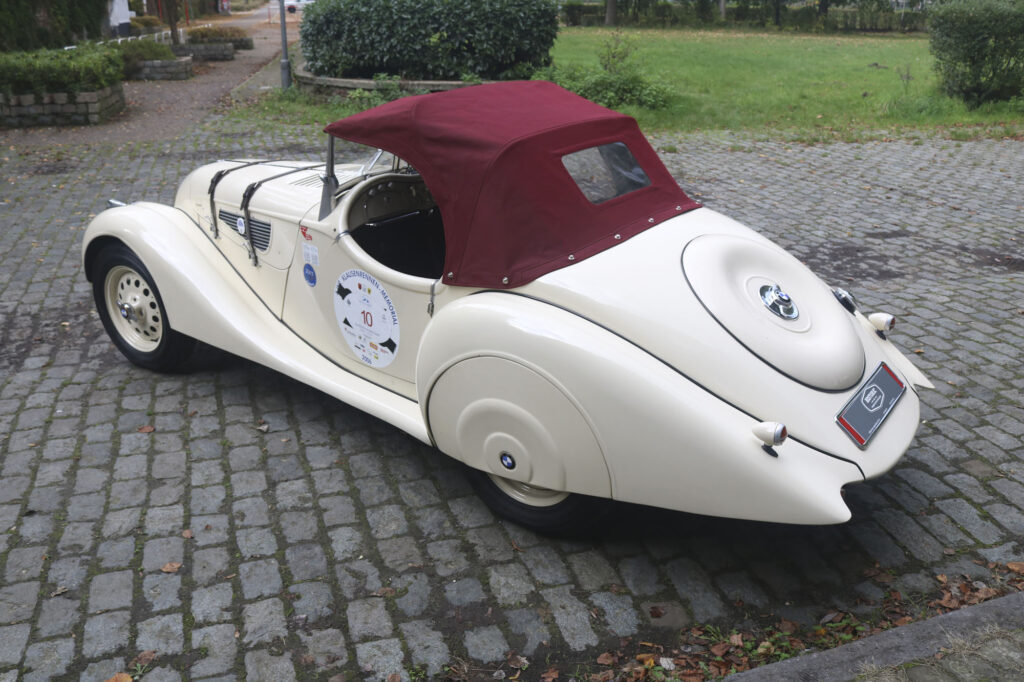 The car is in beautiful condition and drives so well, finished in
Old English White with Red leather trim and Black Mohair hood and tonneau cover.
If you ever consider entering a world rally and do not want to be left behind,
this is the vehicle you should be seriously considering; it's a front-runner.
Interested to know more?
HCS are looking forward to hearing from you.
Just simply fill out the form underneath and we'll contact you directly.