1936 Lagonda Rapier
Ranalah Tourer

The Lagonda Rapier was a small car produced first by Lagonda and
after mid 1936 by the independent "Rapier Cars Ltd" in London.
Only 46 were produced with the Ranalah body
before the outbreak of the war.

Registration : UK registered
Chassis number : D11446
Engine number : D3194 (330/1)
Original license plate: YS7465
1 out of 46 produced
A rare 1141cc, 4 cylinder engine, 4-speed pre-selector
Exterior
Owned by one of the World's most
prominent
Lagonda Rapier owners who is a very capable engineer, this car is
obviously in
very
good
condition, the result of its meticulous maintenance. Additionally, the
red
paint job is not only beautifully and complementary to the vehicle, but also creates a striking contrast with the chrome accents.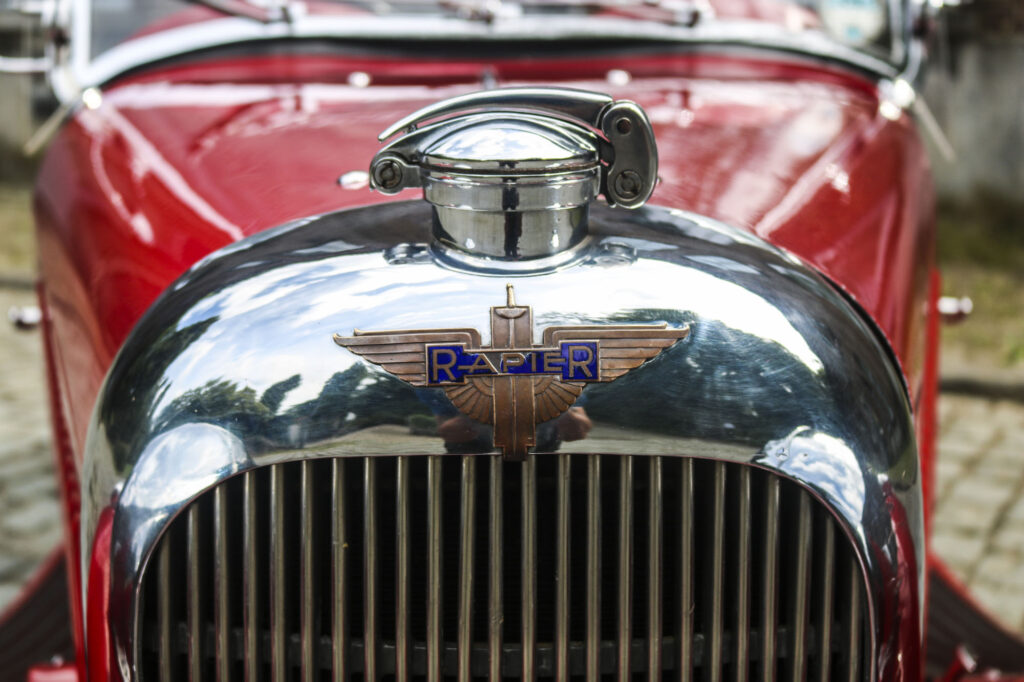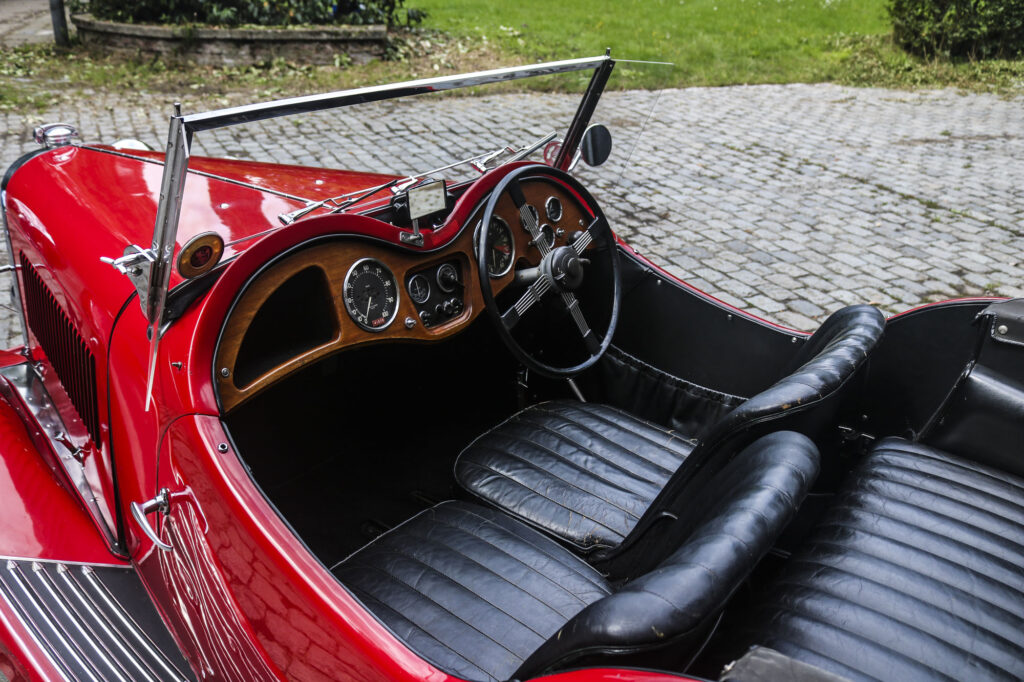 Interior
The interior of the car is mainly dominated by the
color
black
. The lower sections of the interior feature
black
carpeting. The wooden dashboard is elegant in its
simplicity. Overall, the interior of the car is well-designed, with a classic and timeless look that complements the car's overall aesthetic.
Mechanically
Originally intended to be crafted from lightweight alloy, the engine's composition was
eventually switched to cast iron
so is extremely robust in design
,
the material change
driven by cost-saving considerations while adhering to the original design. This alteration added weight to the engine but greatly enhanced its robustness. Available in
a 1141cc configuration, it yielded an approximate 50 brake horsepower output. Notably, the production of these engines was subcontracted to Coventry Climax.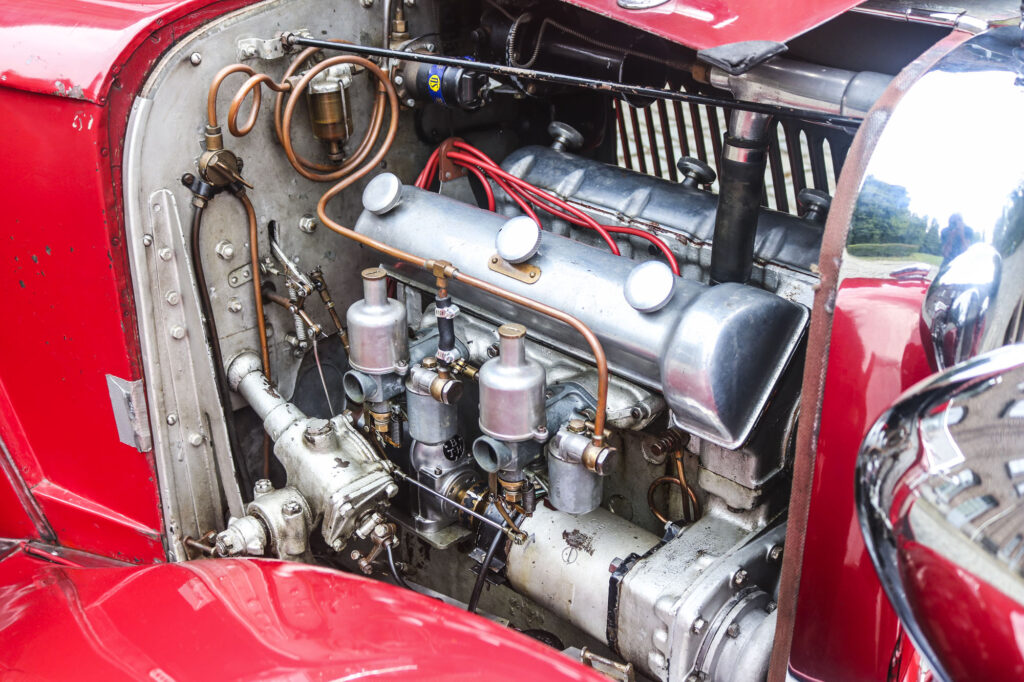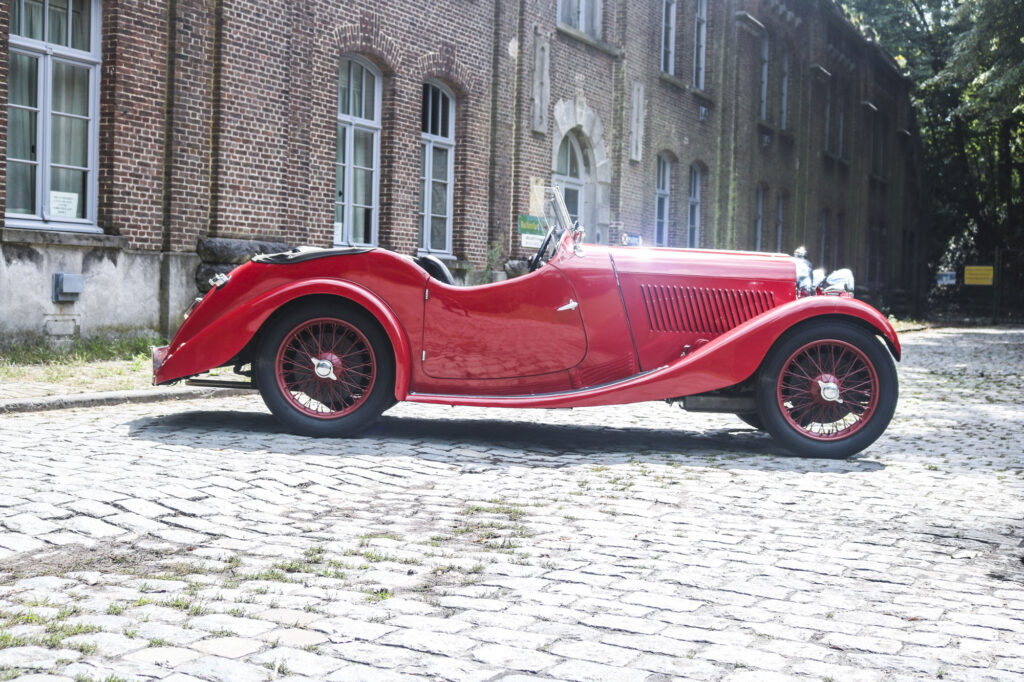 Chassis
Charles King was the mastermind behind the chassis, meticulously composed of interconnected steel sections secured by bolts. The engine was linked to a four-speed preselector gearbox. The braking system, employing the Girling mechanism with rod operation, boasted substantial 13-inch (330 mm) drums and fully compensated from front ot rear and side to side giving very accurate braking.
To ensure a smooth ride, the suspension relied on half-elliptic springs, managed by friction dampers.
Ranalah Body
Following the downfall of Chalmer & Hoyer, two former employees by the names of John Dalrymple and Charles Livesay embarked on a new venture. They established a fresh company, John Charles & Co, to carry on after the collapse.
Their efforts garnered swift success, attracting a diverse clientele, and crafting a range of saloons and open bodies on various chassis. The name "Ranalah" also found its place as a brand on some of their creations. Regrettably, Charles and Co's rapid expansion appeared to strain its financial stability, leading to its downfall in early 1935.
However, a new dawn emerged in 1935 with the inception of Ranalah Coachworks Ltd. Situated on Morden Road in Merton, this enterprise took over the assets and continued the legacy of John Charles. The brand name "Ranalah" persisted.
In 1937, they diversified their activities, venturing into sheet metal work for the aircraft industry, a new facet headquartered on High Street in Tooting, London. The outbreak of war subsequently halted their automobile operations.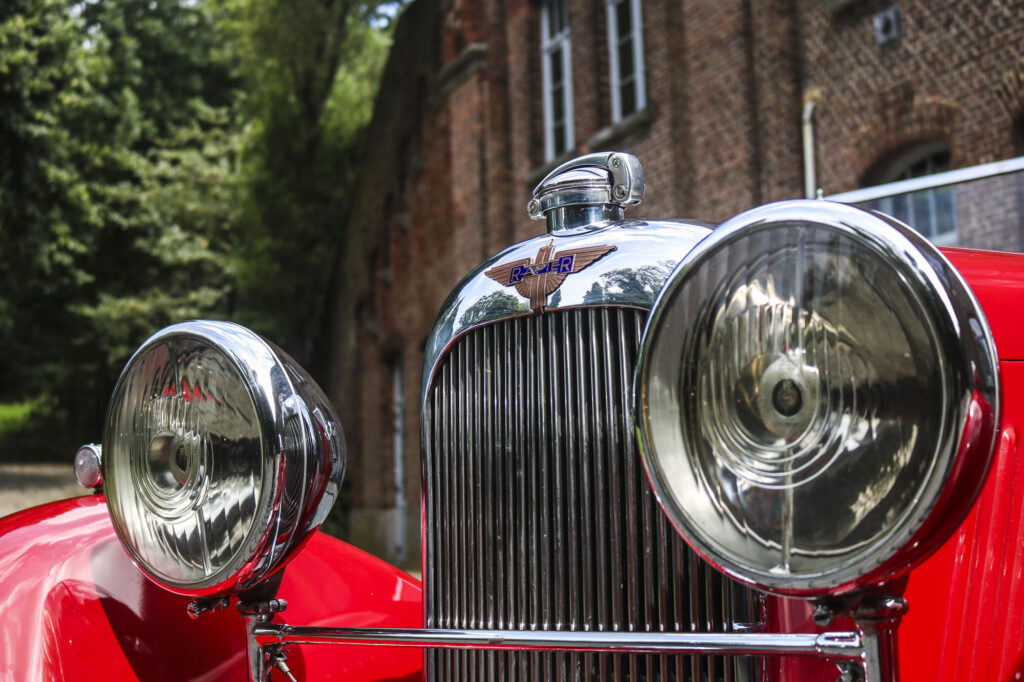 The vehicle we have available for purchase is a true driver's delight,
promising both enjoyment and effortless handling. It brings us immense pride
to present this exceptional car for sale through Historic Competition Services.
Should you have any inquiries, please don't hesitate to reach out to us.
More information



Just simply fill out the form underneath and we'll contact you shortly.