Very few of these nearly 90-year-old Morgans are known to have survived.
Highlights
• Registration: UK Registered
• Chassis Number: 054 • Engine Number: M45 • Engine: 1,122 cc, 4-cylinder • Transmission: 4-speed manual
Very Early Survivor
In response to changing fiscal laws in 1935, which led to increased demand for more conventional vehicles in the broader market, Morgan introduced the 4/4' This specific Morgan 4/4, with chassis number 054, is one of the few early survivors from the first series of production, making it a highly sought-after collector's item.Thanks to meticulous maintenance throughout its history, this exceptionally rare vehicle has maintained its pristine condition after a full restoration in the 1970's.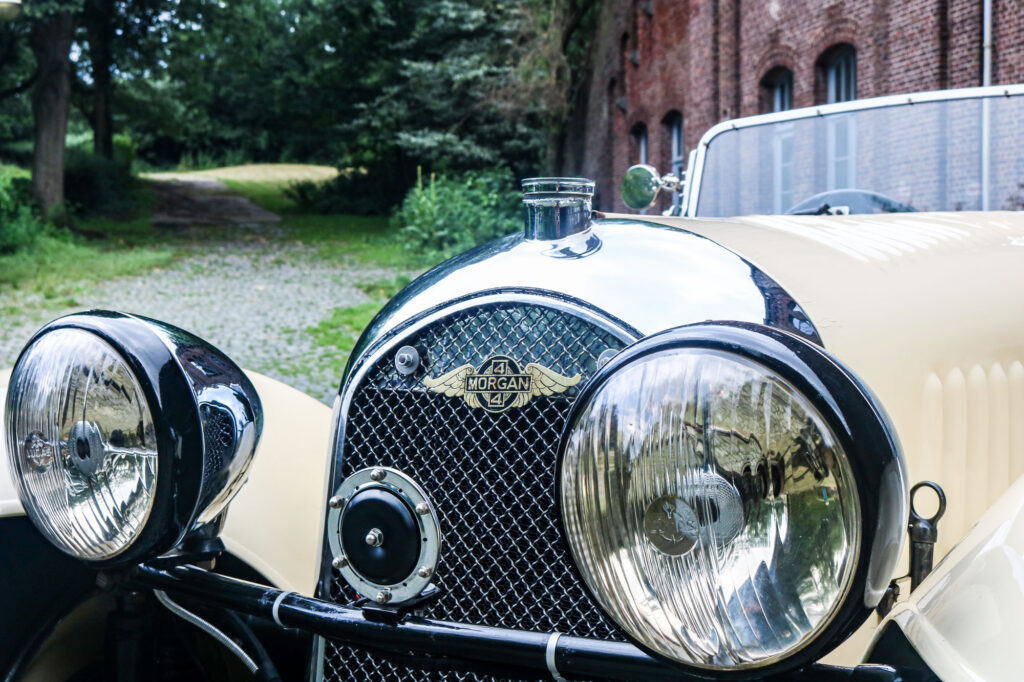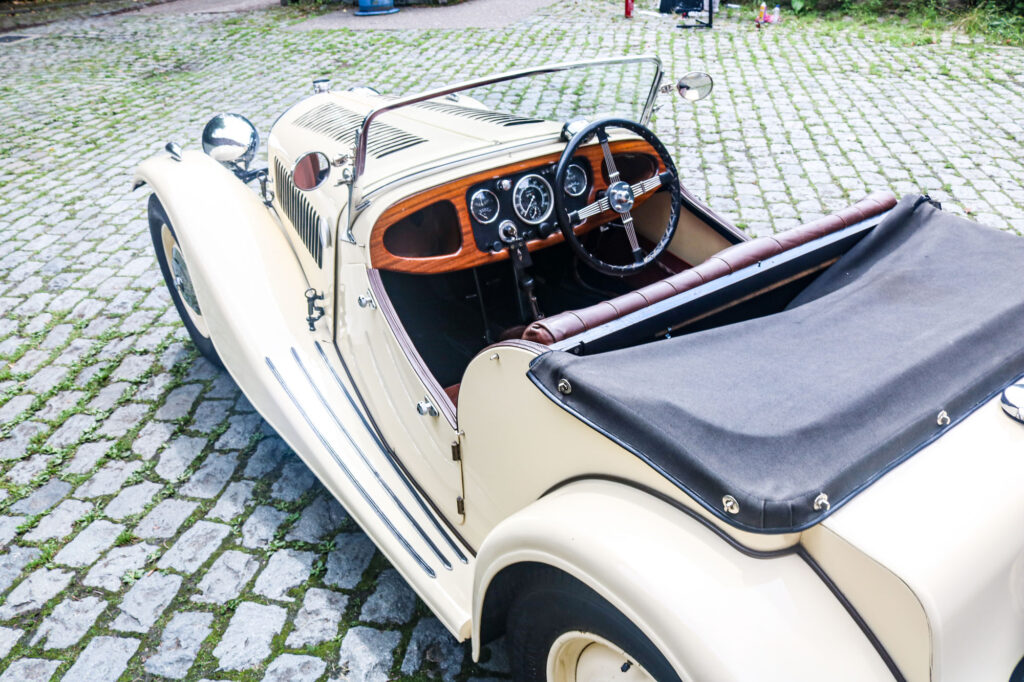 Exquisite Esthetics
The Royal Ivory color scheme still shines beautifully, a testament to the car's outstanding restoration and overall condition. The tonneau cover fits perfectly, and a completely new hood was crafted in 2019.
Inside, the coffee brown leather interior is in excellent condition, complementing the exterior to create an elegant and harmonious appearance. The wooden dashboard, adorned with classic Smith gauges, adds to the car's timeless charm and enhances its overall aesthetic appeal.
Powered by Original Engine
Powering the car is its original 1,122cc, 4-cylinder Coventry Climax-designed engine, which starts effortlessly at the push of a button. Between 2009 and 2012, the engine, gearbox, and rear axle underwent extensive rebuilding to ensure optimal performance. In 2019, the top end of the engine received attention from HCS to fine-tune it to perfection, providing added power and impressive torque, coupled with exceptional road handling. The pristine engine bay, complete with renewed wiring, reflects the meticulous care and attention it has received.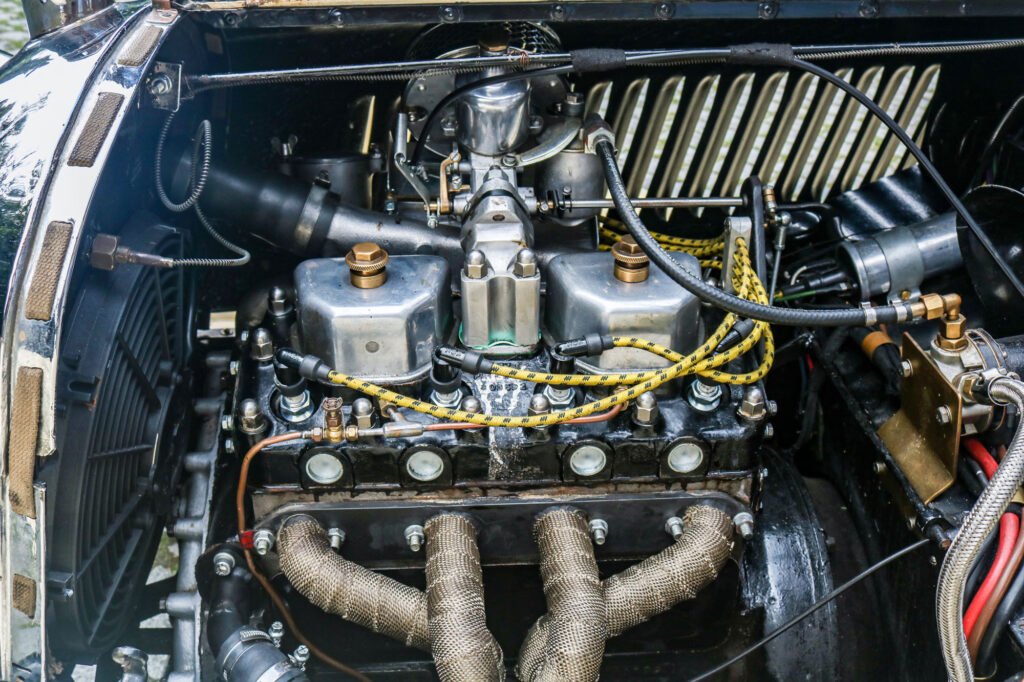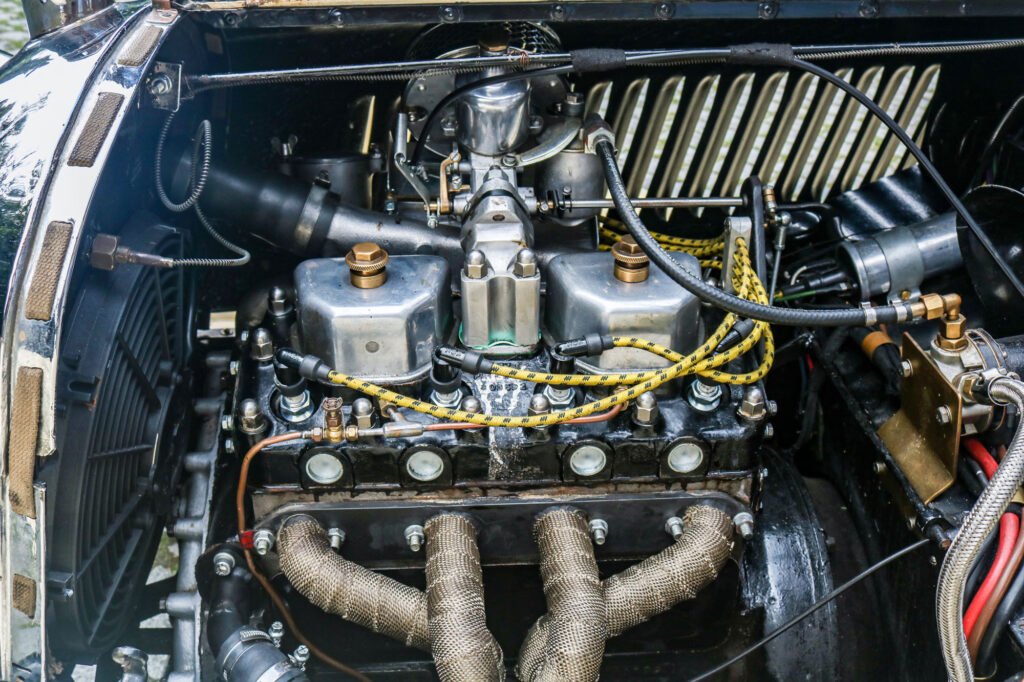 Mechanically
The coffee brown leather interiorof the car, which is in excellent condition,complements the exterior beautifully, creating an elegant and cohesive look. The wooden dashboard, adorned with a set of classic Smith gauges, adds to the car's timeless charmand further enhances its overall aesthetic appeal.
Just simply fill out the form underneath and we'll contact you shortly.