1936 Talbot
T120 Baby Sport

The automotive industry has seen many car manufacturers come and
go in their quest to create unforgettable vehicles. Talbot-Lago, the French company,
had its fair share of ups and downs. Nevertheless, the company managed to
produce some stunning automobiles, including the Talbot T120 Baby Sport.
Registration: Belgium
Chassis number: 85598
3.000cc, 6 cylinder engine, 97 hp, 4-speed pre-selector
Exterior
The exceptional condition of the car is the result of its meticulous maintenance. Additionally, the cream paint job not only beautifully complements the vehicle, but also creates a striking contrast with the chrome accents.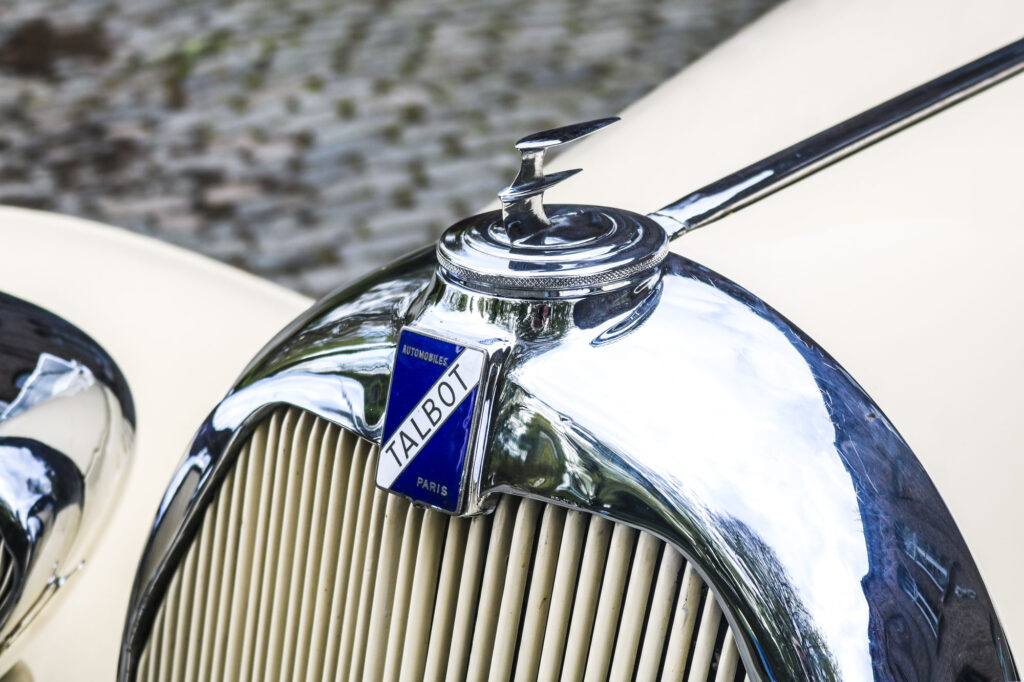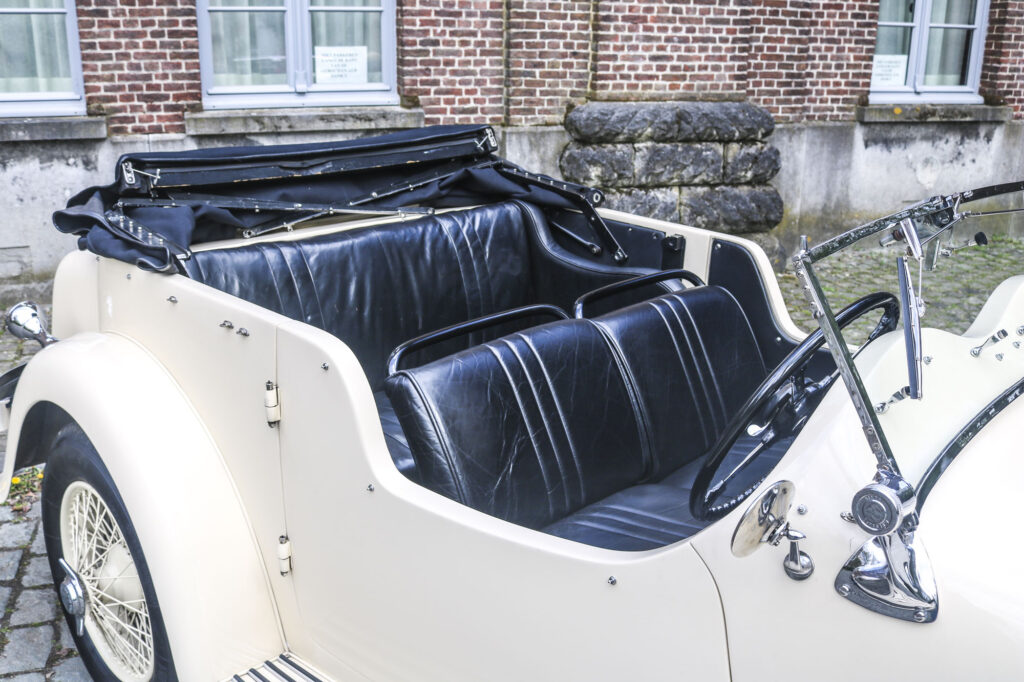 Interior
The black leather seats and carpets of this spacious 4-seater are in excellent condition, providing a comfortable and luxurious driving experience. The
high gloss
walnut dashboard, which houses the
Jaeger
gauges, adds a touch of refinement and elegance to the interior.
Mechanically
Equipped with a six-cylinder inline engine, this car boasts abundant power to effortlessly take you wherever you need to go. The engine's black paint, decorated with red 'Talbot' letters and a polished rocker cover as a visual highlight. To ensure optimal fuel delivery, a Zenith Stomberg carburetor is employed a perfect blend of form and function.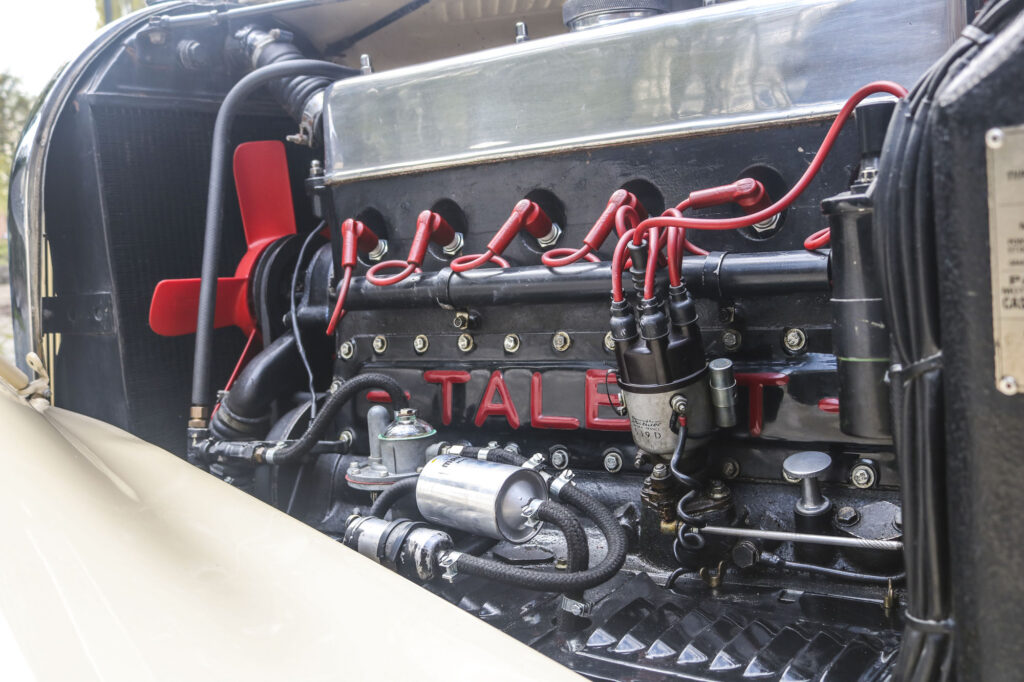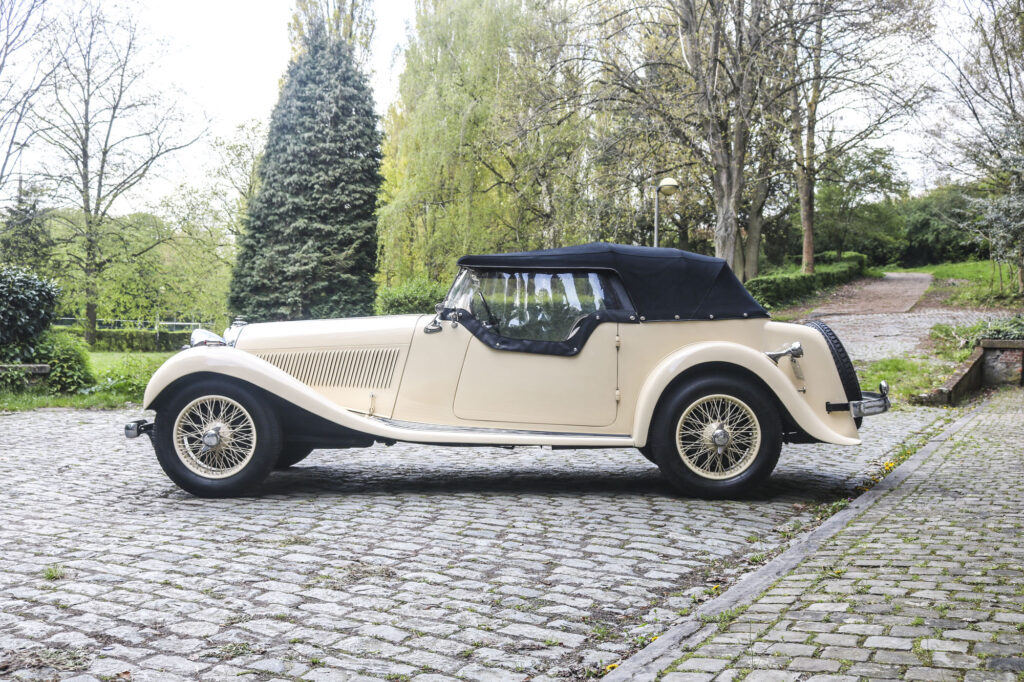 Full equiped and luggage space
The roof and tonneau of the car are in pristine condition, fitting snugly to the vehicle. The clip-on windows are a convenient addition, allowing you to drive in any weather condition. At the rear, behind the spare wheel, there is ample luggage space to store essential rally parts and personal belongings.
In summary, this charming prewar Talbot
is in exceptional condition, ready to take
you wherever you steer it.
Interested to know more?
HCS is looking forward to hearing from you.
Just simply fill out the form underneath and we'll contact you directly.