FRANCE'S FINEST CAR
Registration : Belgium registered
Chassis Number: 51386
Engine Number: 51386
Founded near Paris in 1905 by Louis Delage, Delage went on to become one of the France's premier luxury car makers alongside Bugatti, Hispano Suiza and Talbot Lago. Following much success in the following years, the backlash of the economic crisis of 1929 drastically affected the luxury car market. But Louis Delage would not admit defeat! In 1932 came the D6-11, two years later the D8-15. These two models, equipped with independent front wheels and an innovative engine were not quite enough to curb falling sales.
On 20th April 1935 Delage went into liquidation, later to be bought by Delahaye as a means to position itself amongst the most prestigious car makers of the time. That venture though eventually failed, and the last car with a Delage badge rolled of the production line in 1953.
Parisian
Introduced at the October 1930 Paris Salon, the Delage D6 was designed by Maurice Gaultier, fitted with a 3045cc OHV engine and allied to a four-speed 'cotal' gearbox. Beautifully built, the D6 was based around a sturdy ladder frame chassis equipped with all round leafspring suspension and four-wheel drum brakes. Outsold by its illustrious sibling – to which it was arguably too close in terms of both price and appeal – just 1160 D6's are thought to have left the Parisian factory between 1930 and 1933.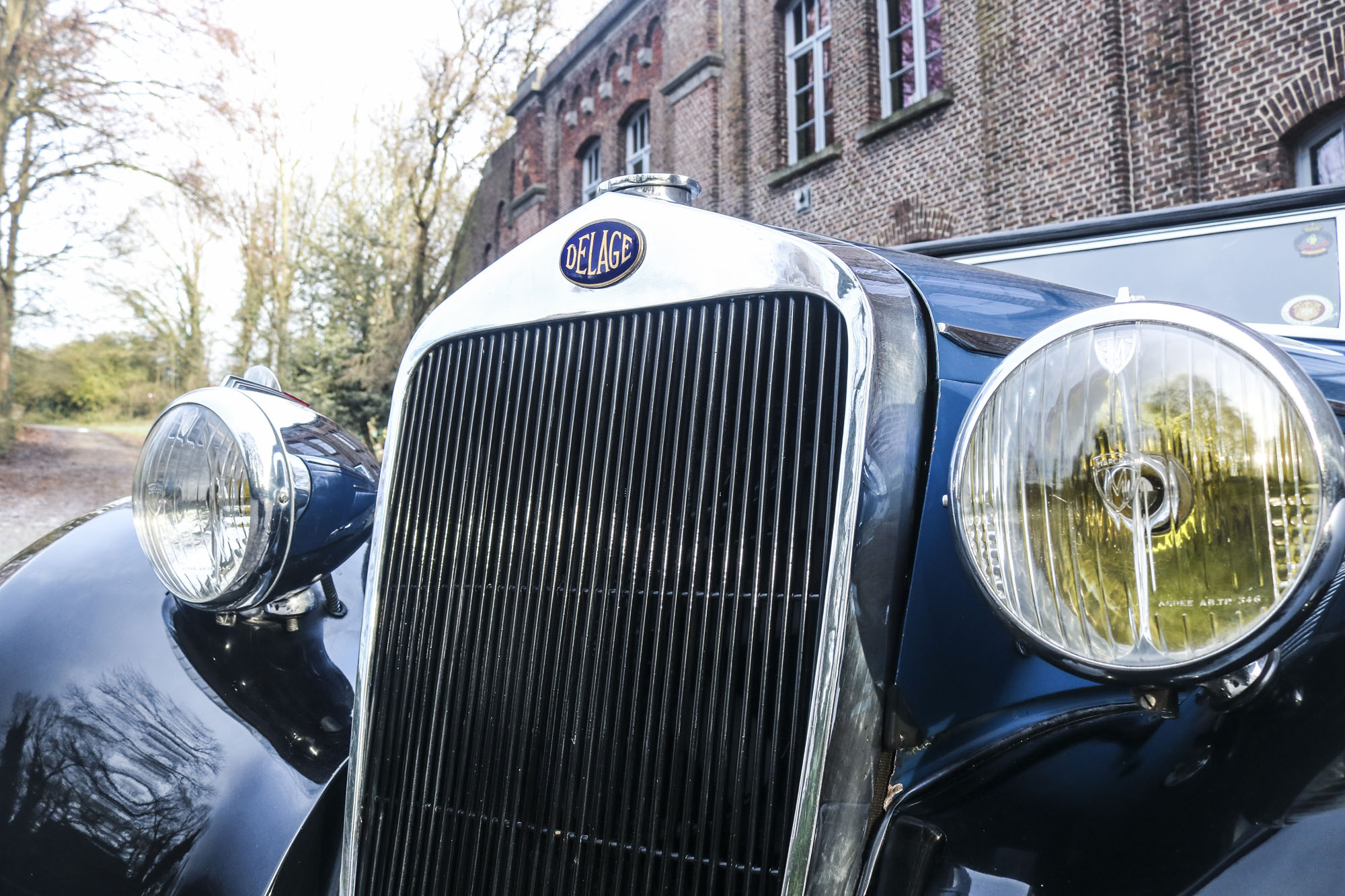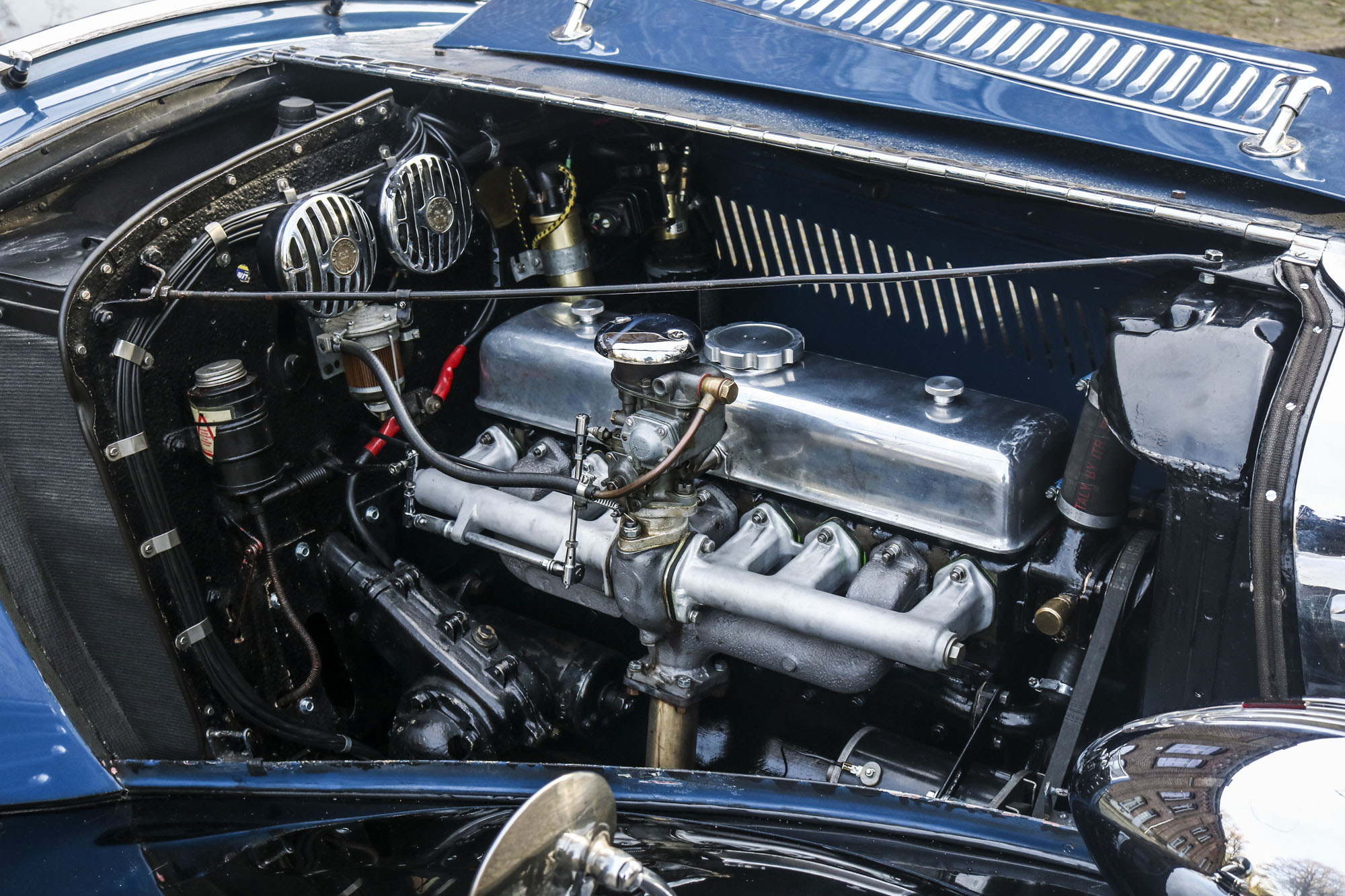 Freshly rebuilt engine
This beautiful later type D6-70 (1937) example carries a cabriolet body designed by Henri Chapron and built in England by University Coachcraft. Owned by a Belgian collector for many years, the car has benefitted from restoration to the bodywork, interior and mechanicals. Having spent considerable time in the South of France, the car was a regular contender in the rallies with the French Delage club. The engine has been freshly rebuilt by us and is in top condition.
Wonderful tourer
The Delage is in good condition all round, this wonderful tourer is a fabulous addition to any serious collection. 1930 was the year that Delage introduced the D6 model range. The 6-cylinder engine was mainly developed for Delage's luxury cars whose lifespan continued even after World War II until 1953. Starting with a 2001cc 6-cylinder, the engine size increased over time to a 3-litre Postwar engine and so did the power output.
Wonderful coach builds were made on these Delages and the make became known for its fabulous automobiles with the D8, 4litre 8- Cylinder, as the pinnacle of a flamboyant luxury car.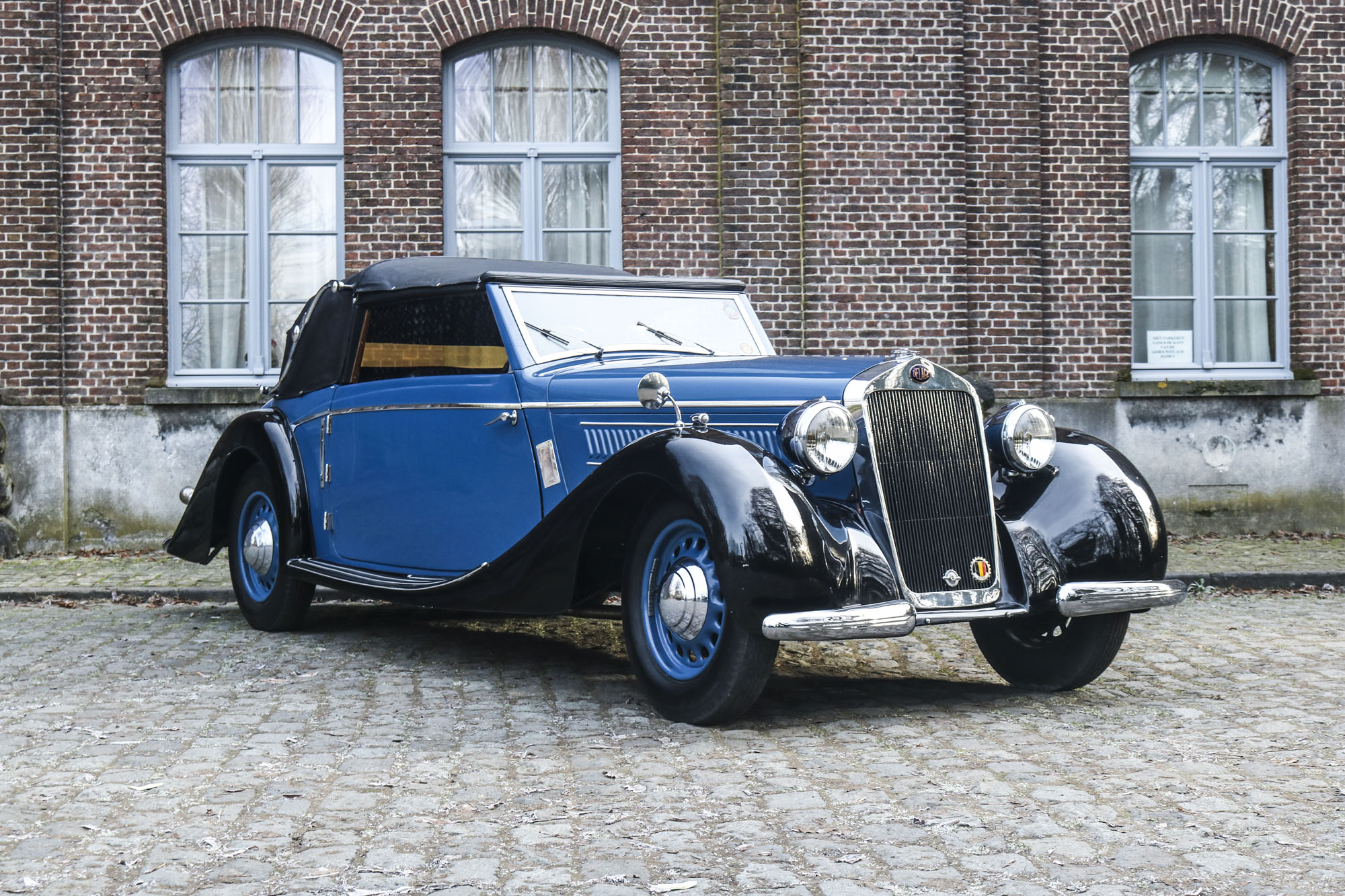 Just simply fill out the form underneath and we'll contact you directly.