At the wheel of your Lagonda, you are an Emperor of Power.
A slight pressure of your foot lifts you from a purring 10 to a humming 80 mph.
With a top speed easily in excess of 100 mph.
Your wheel steady, your Lagonda gliding smoothly, your brakes waiting confidently.
Registration : UK
Chassis number : 14059
Engine number : 14059


History
The Lagonda V12 DHC was manufactured in 1938 on a short wheelbase chassis (chassis 14059) and 1st road registered in 1939.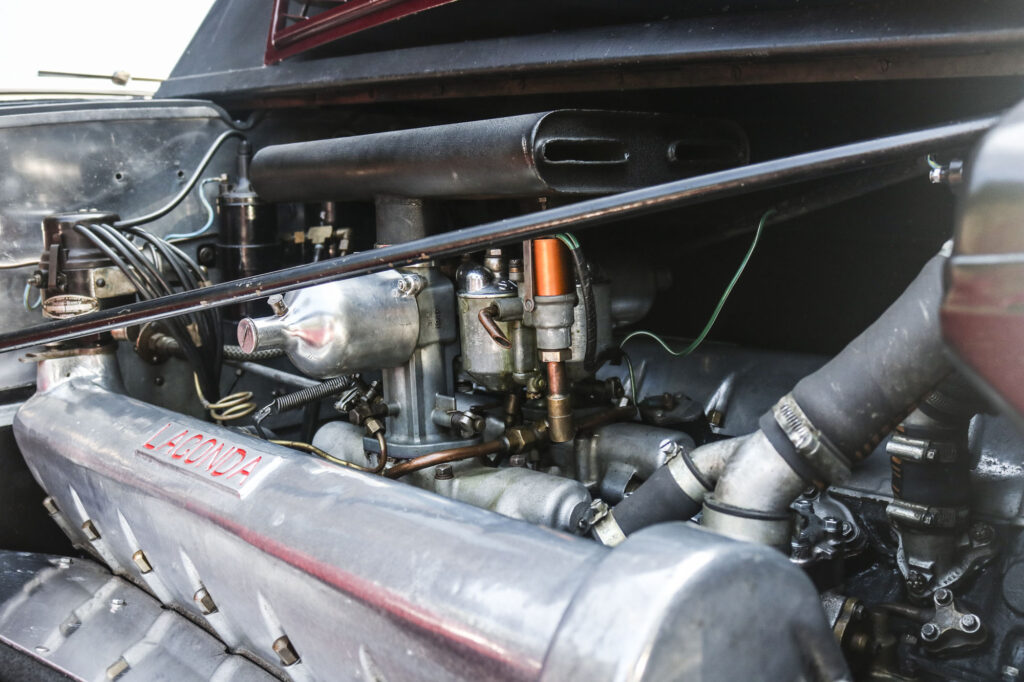 Quality
The car is made with a cabriolet aluminum body and 'Rapide' fenders. The body was designed and fabricated by Frank Feeley, the engine being referred to by many as Bentley's masterpiece. The car was one of the last 189 built Lagonda V12's after the outbreak of World War II. This particular V12 - 4.5 litre engine in this car was supplied to the same specification as the V12 Le Mans race cars, which came in third and fourth place in the 1939 Le Mans 24h race. Like these Le Mans racing cars, this car is fitted with a four SU D4L carburettors, a special inlet manifold, special camshafts and valves and an increased 8.5:1 compression ratio compared to the 7:1 standard. Sufficient ventilation in the bonnet ensures adequate ventilation of the engine compartment. Just like Le Mans race cars, the car has the same type of improved hydraulic drum brakes.

History
The Lagonda V12 DHC has a lovely and complete owner history.
Not only that but most of the invoices of work that have been done to the car are available.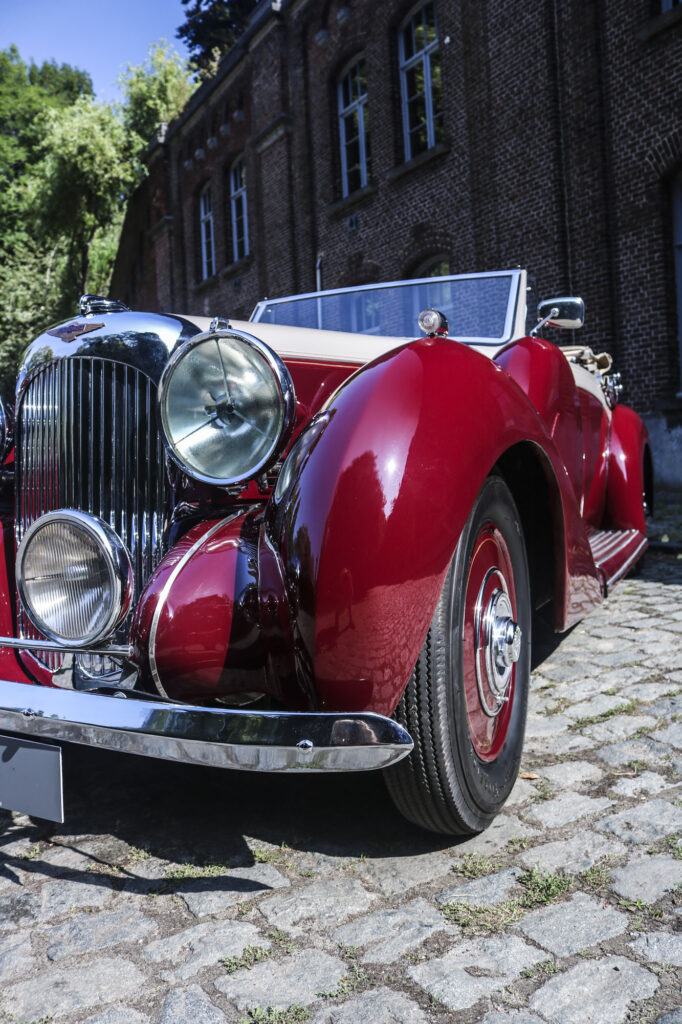 The car offered is a once in a lifetime opportunity and resides in a lovely condition and runs smooth.
With lot's of history and enough stories.
We are very proud to be offering this exceptionally car for sale at Historic Competition Services.
If you have any questions don't hesitate to contact us.
Just simply fill out the form underneath and we'll contact you shortly.