1949 TRIUMPH
2000 ROADSTER
Maximum style and impact was what Standard-Triumph
was after with the Roadster. It was to be a statement
and it performed the task perfectly.
The three speed column shifter is easy to engage
and the long front bench seat is surprisingly comfortable.
Registration : UK registered
Chassis Number: TRA1250
Engine Number: 400631
2.088 cc, 4 cylinder engine, 68hp, 3-speed manual
Design work
Standard's wartime purchase of Triumph, whose pre-war cars had been much admired for their performance and quality, was seen as the first step towards establishing an up-market range to complement the more working day Standards. Design work begun in 1944 envisaged a car built in two body styles - saloon and sports roadster - using a common engine and gearbox, and similar running gear.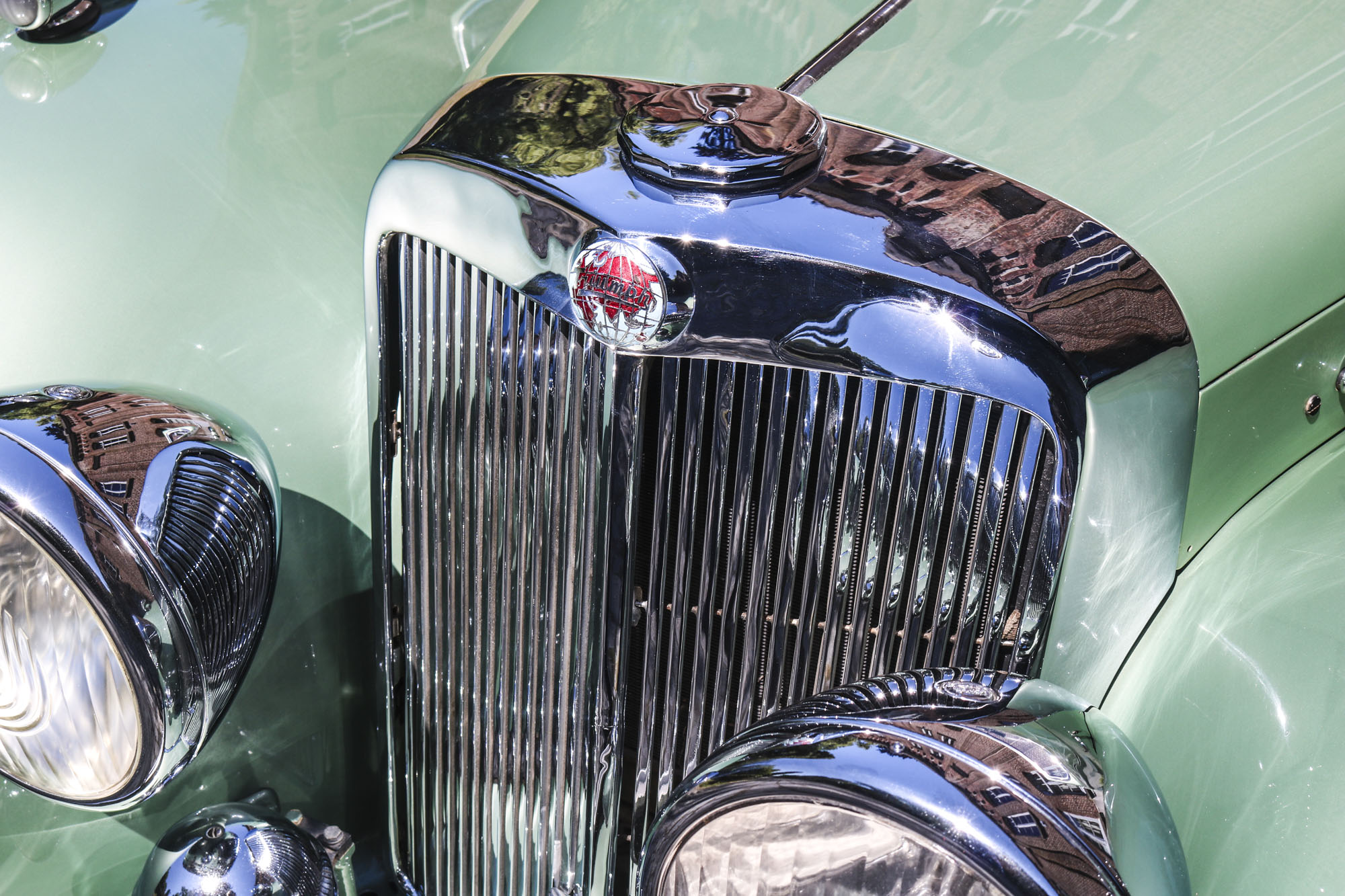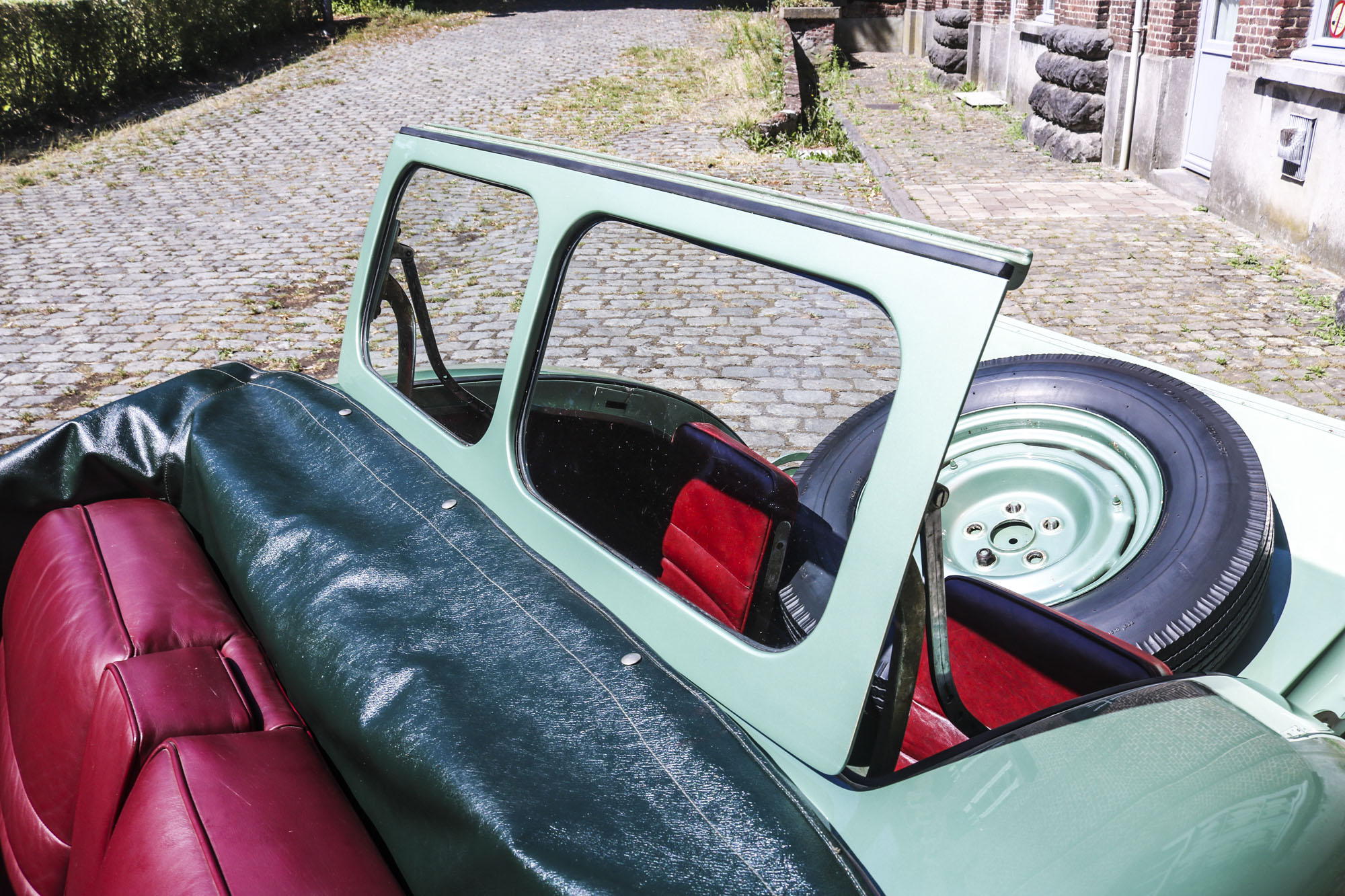 Dickey seat
The chassis, an all-new design featuring independent front suspension - comprised two large-diameter steel tubes joined by cross-braces. Styled by Standard's Frank Callaby, the Roadster's elegant body was unusual in retaining the dickey seat, which had been a feature of the pre-war Triumph.
Comfortable
This right hand drive example of Triumph's first post-war sports car is one of about 2,000 examples produced between 1948 and 1949, featuring the larger 2-litre engine. An older nicely restored car, it is finished in green with a dark green soft top and a red leather interior. The long front bench seat is surprisingly comfortable.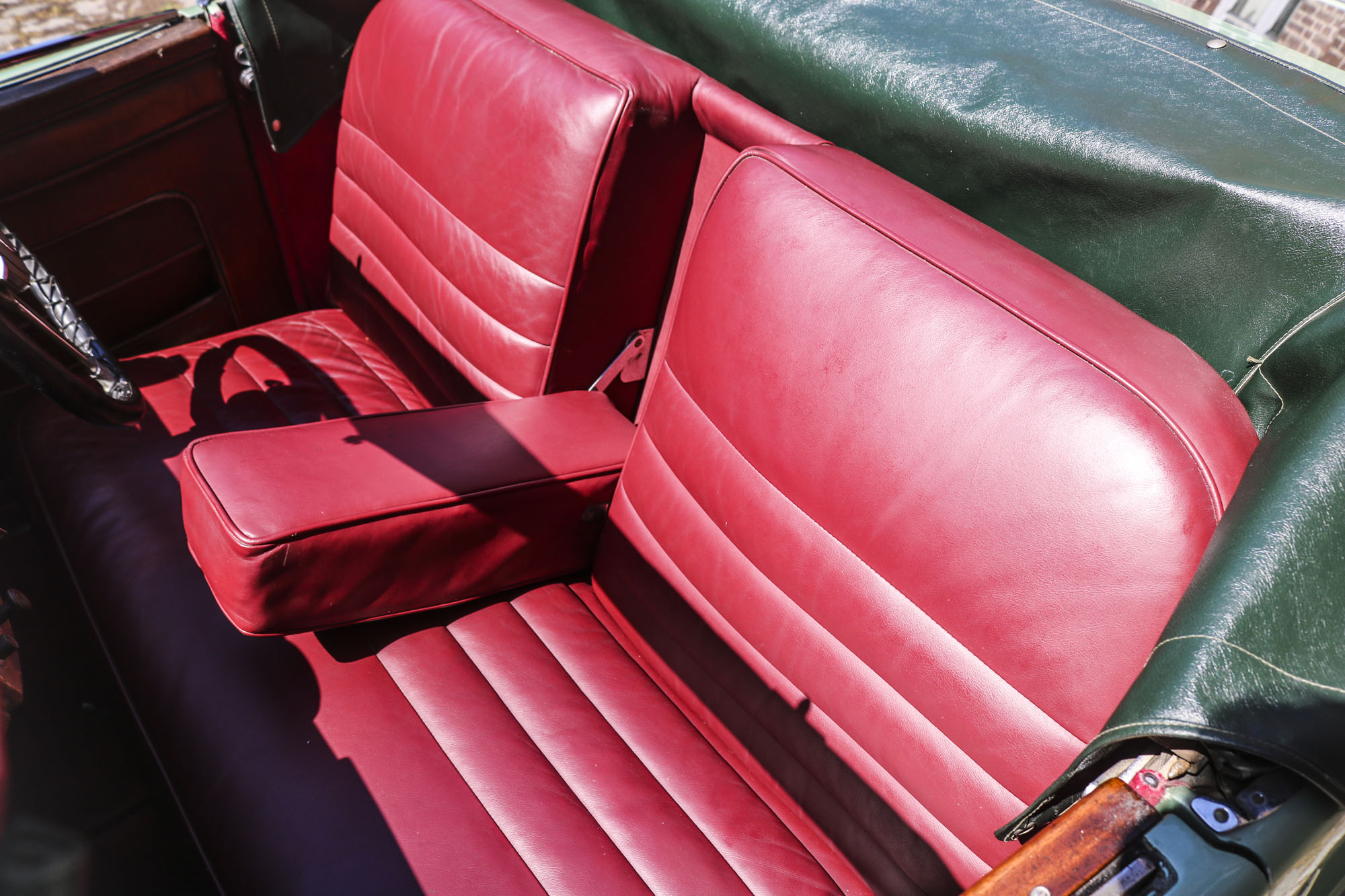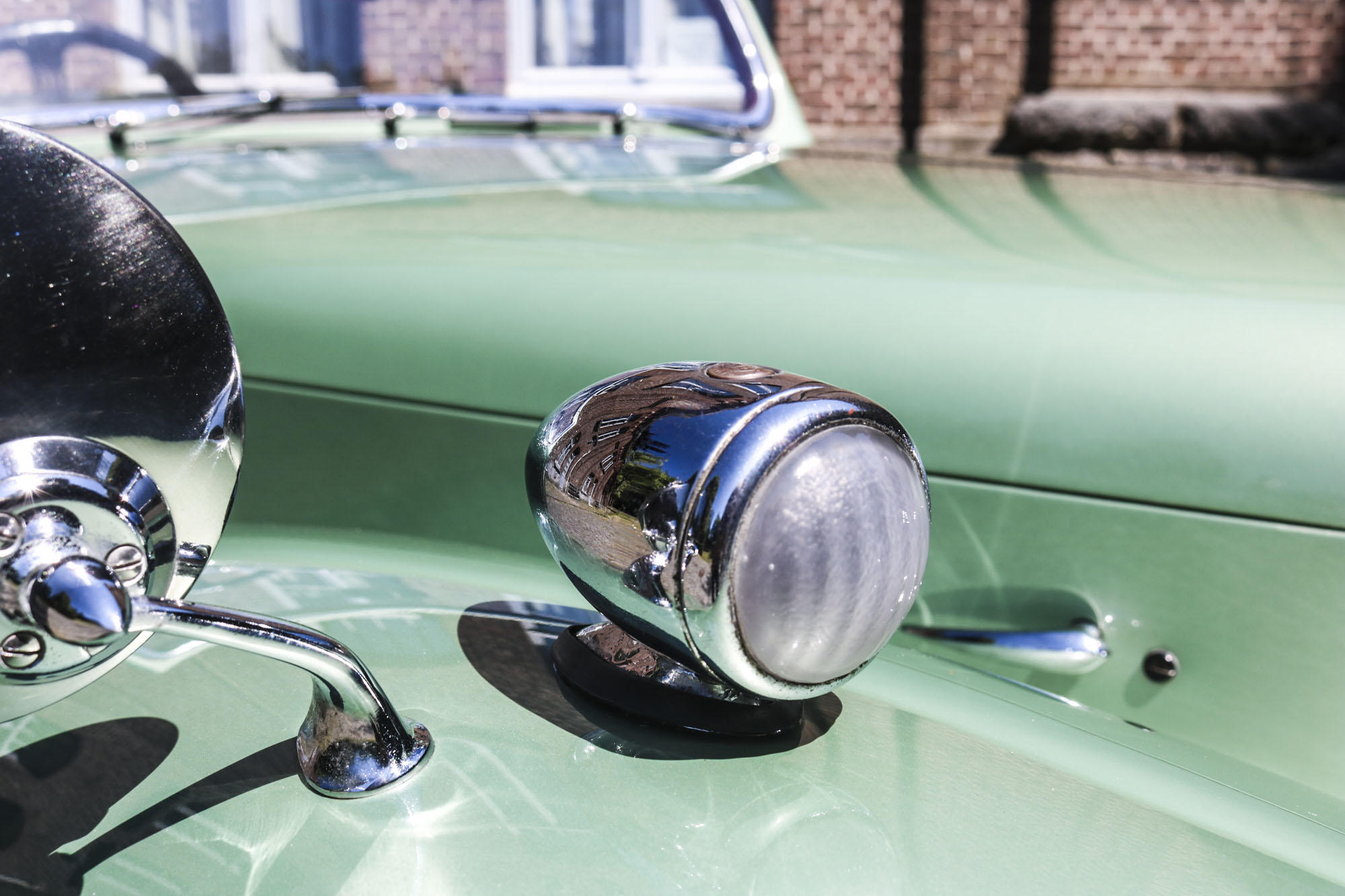 Some specifications
Large headlights, Lucas fog lights, dual chrome horns, and a chrome grille as well as a marker lamp and rear view mirror mounted on top each front fender. The interior, which features a luxurious quantity of wood, is in good (mostly original) condition.