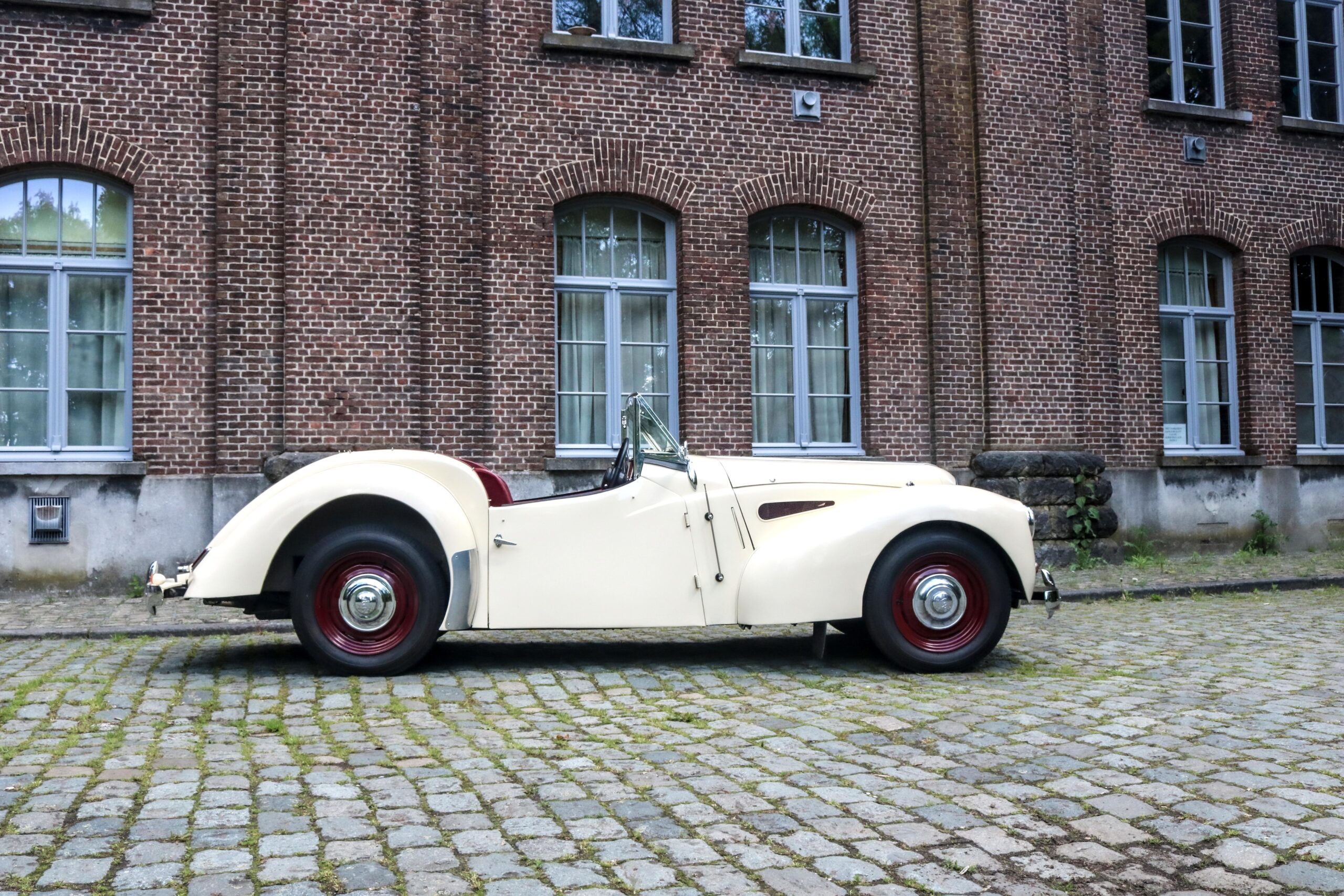 1950 Lea Francis
2 1/2L Sport
Like all 2.5 Litre L-F's this car accelerates and drives surprisingly fast,
is able to reach a top speed of 140Km/h yet is very comfortable and suitable
for long journeys, easily keeping up with modern traffic.
Registration : UK registered
Chassis number : 5160
Engine number : S5181
Mille Miglia : Eligible


History
R. H. Lea and G. I. Francis started their bicycle business in Coventry in 1895. They branched out into car manufacturing in 1903 and motorcycles in 1911. Initially Lea-Francis built cars under licence for the Singer company but in 1919, they began to build their own cars from bought-in components.
​
From 1922, Lea-Francis formed a business relationship with Vulcan of Southport sharing manufacturing and dealers. Vulcan supplied bodies to Lea-Francis and in return got gearboxes and steering gears. Two six-cylinder Vulcan-designed and manufactured cars were marketed as Lea-Francis 14/40 and 16/60 as well as Vulcans. The association ended in 1928 when Vulcan stopped making cars.
From 1925 the Lea-Francis company acquired a reputation for building excellent sports cars with models such as the Hyper and the Ace of Spades. The Hyper, also called the S-type, was the first British supercharged production car with a 1.5 litre Meadows engine, and in 1928 a Lea-Francis Hyper won the Ulster TT, a 30-lap race on the 13.5-mile (21.7 km) Ards circuit on the roads of Northern Ireland in the hands of legendary race car driver Kaye Don. The race was watched by a record 250,000 spectators and the victory placed Lea-Francis firmly on the map.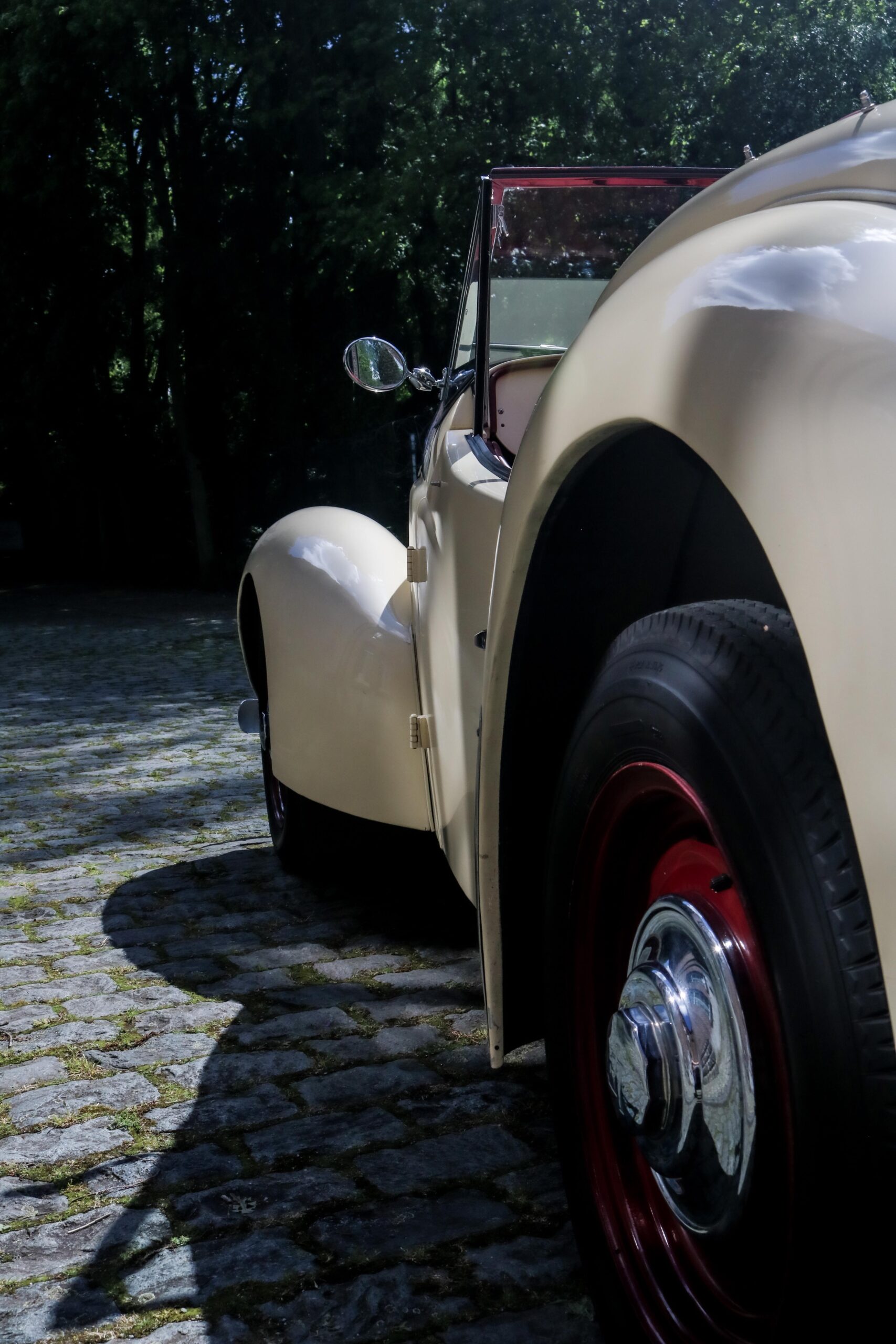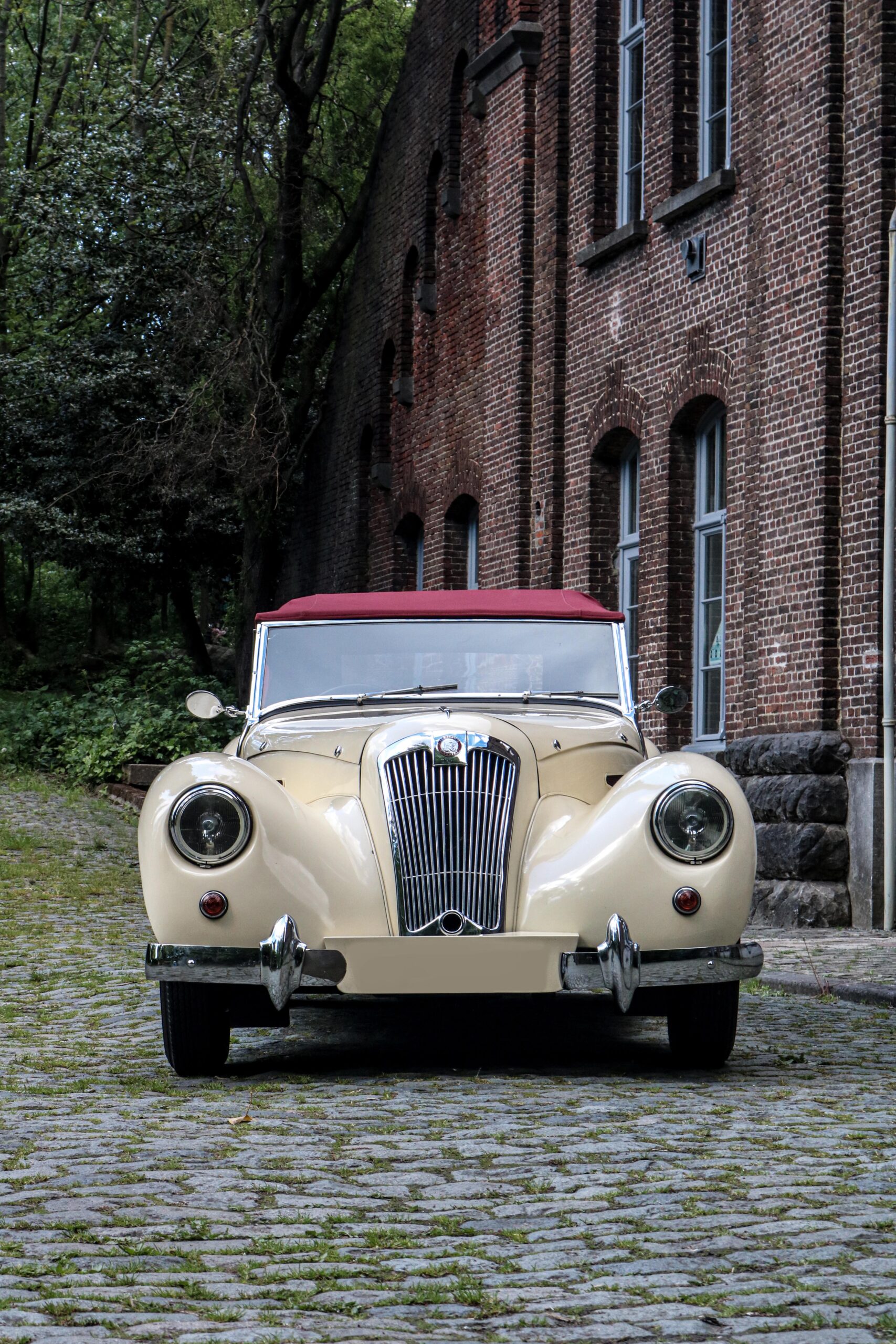 Pre & Post war
After many successful years of car building, the company was reorganized in 1937 under the chairmanship of George Leek with ex-Riley Motor Company men such as R.H. Rose who designed a new engine for Lea-Francis with a similar layout to the Riley 12/4. The 12 hp and the 14 hp were introduced in 1937 and continued until the beginning of the war when car production ceased and the factory concentrated on manufacturing for the war effort. ​ Post-war car production recommenced in 1946 with updated vehicles based on the pre-war designs but the newly designed "14 hp" Saloon and Sports became popular, if expensive because they were hand-built, unlike their main competitor the Jaguar XK which were mass produced and could be offered at a lower price. Still, in 1950 an improved and larger engined open sports car with wind-up windows, independent front suspension, hydraulic front brakes and other refinements was introduced.
This model, the last of the real Coventry built Lea-Francis cars, used a high-torque 2.5 Litre "Big Four" engine which delivers 108 bhp at 4000 rpm and a top speed of over 90 MPH. However, as the production costs of these high quality cars rose even further, manufacturing came to a definitive halt in late 1953 after only 78 cars had been produced.
But the sheer quality of these very exclusive sports cars is reflected in the number that still exist today - more than 50%, which is a better survival rate than any other car of the period.
 This example, chassis number 5160, initially served as a test/demonstration car for the Lea-Francis Works.
In 1953 the car was prepared for the Mille Miglia but was, for unknown reasons, withdrawn, totally recommissioned, repainted in Old English White and privately sold.
A full owner history of the car is given in the 2.5 Litre Sports register and the car comes with an extensive history file with buff logbook and some very early invoices.
The car benefits from a total body-off restoration, carried out between 2011 and 2015 after which the car has only been very sparingly driven (ca 1500 miles). This restoration, although aiming to keep the car as original as possible, included a few useful improvements such as an alternator (in original dynamo housing) and a more efficient radiator core.
In 2020 the car again underwent an extensive engine-out recommissioning (which also included full re-wiring, brake, clutch/gearbox and suspension service) and is now once again 100% road ready.
Like all 2.5 Litre L-F's this car accelerates and drives surprisingly fast, is able to reach a top speed of 140Km/h yet is very comfortable and suitable for long journeys, easily keeping up with modern traffic.
Just simply fill out the form underneath and we'll contact you shortly.