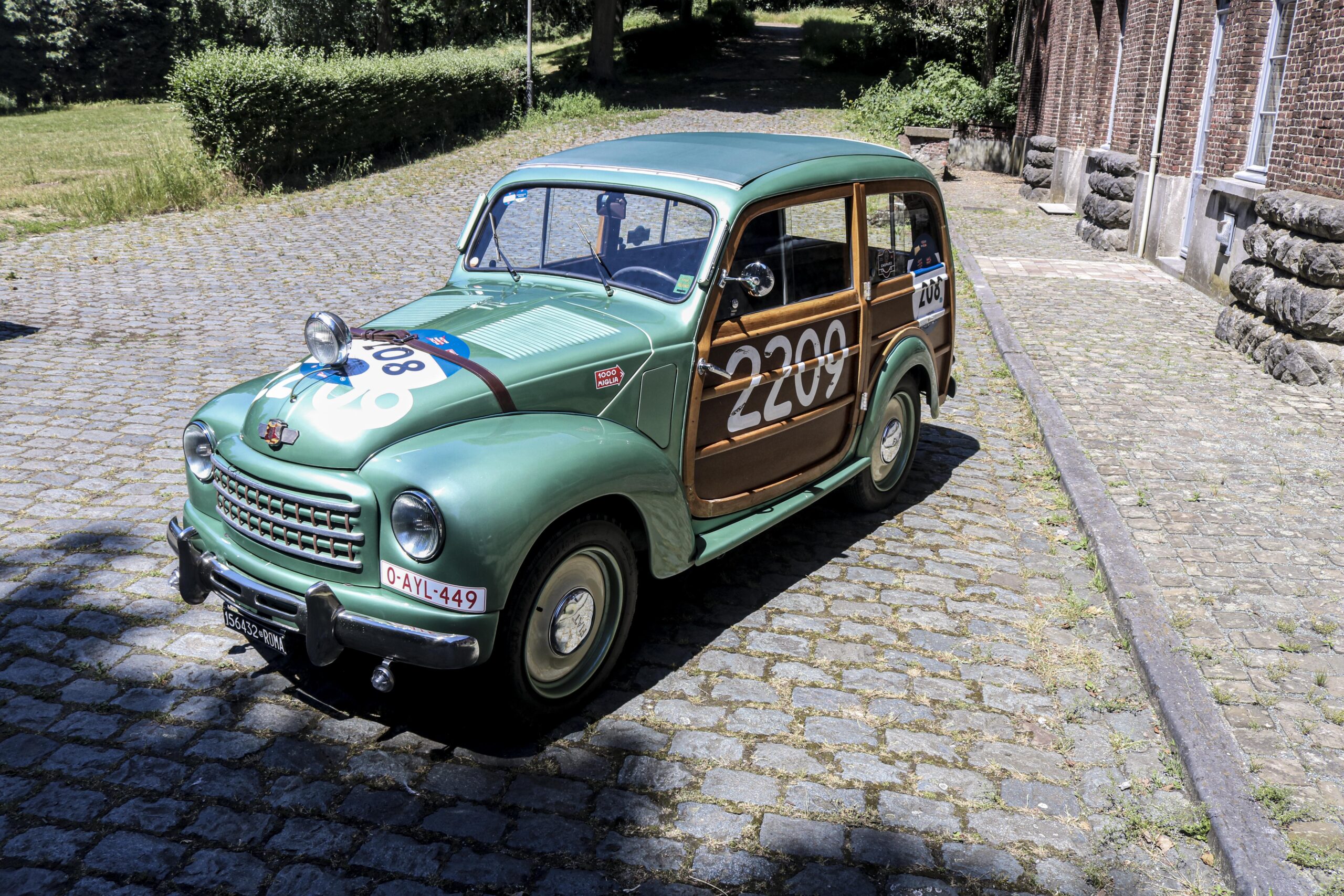 1951 FIAT 500C GIARDINIERA
ONLY EXPERIENCE BREEDS EXCELLENCE

Behind this spirited Fiat is careful craftsmanship rarely found in cars. You instinctive appreciation of this charming time machine will show you Fiat's quality. Which will be pleasurably confirmed in its fun performance. With the open sunroof this breezy car is a joy to drive.
Registration : Belgium registered
Chassis number : 500C300710
Engine number : 500B304961
Mille Miglia coefficient: 1,6 (guaranteed entry)
Registration number: OAYL449
History
The Italian nickname "Topolino" refers to the mouse-like front resembling Walt Disney's character Mickey Mouse.


​
As this is an original registered Mille Miglia veteran car it will give you access to this exclusive event.The Fiat comes with:

Complete documentation

Old Mille Miglia photos of the car

The original Mille Miglia subscription 1952

Original Roma licence plates

​

The Fiat was restored in 2009.

​

Picture on the right is from the Mille Miglia of 2018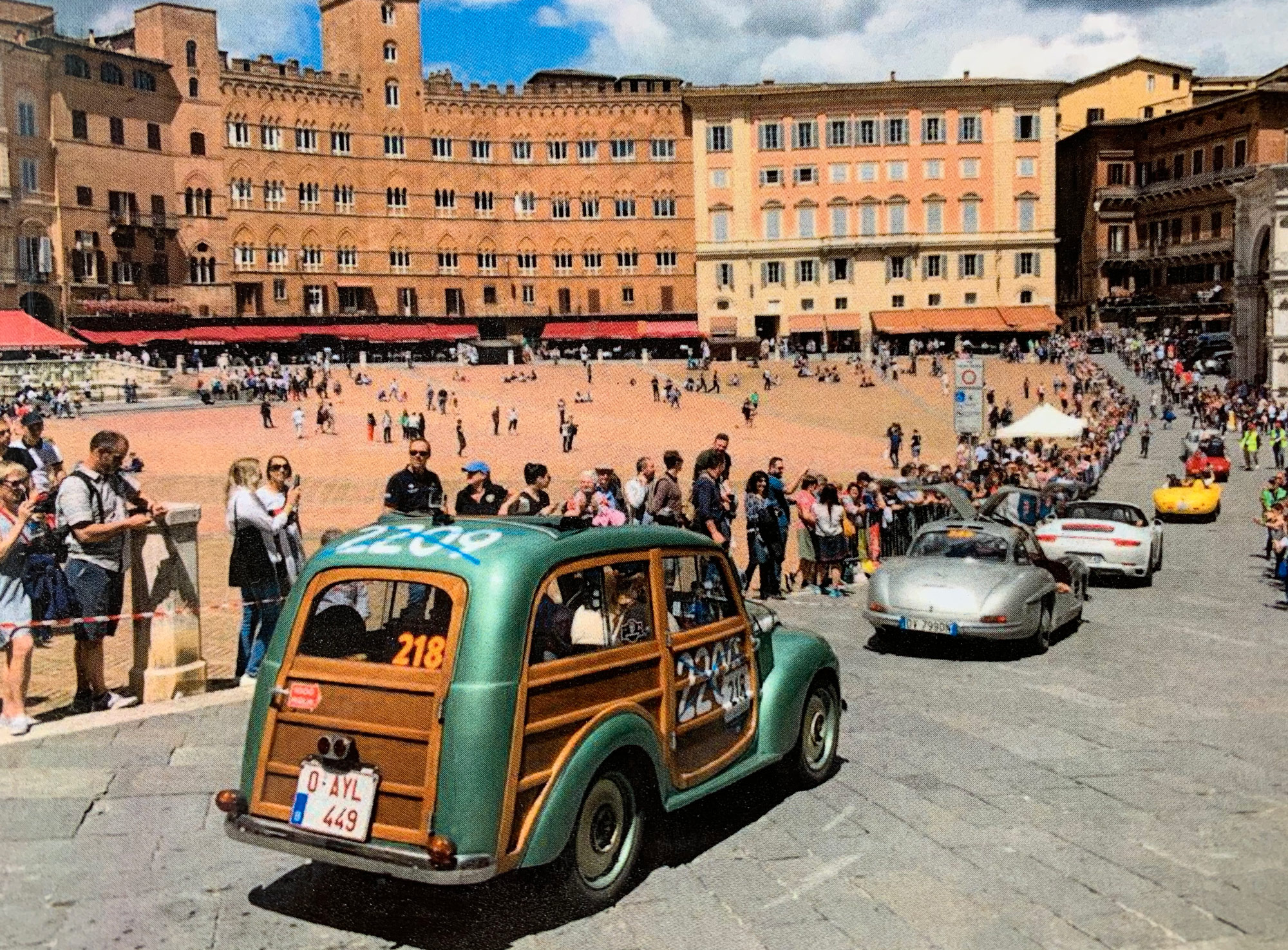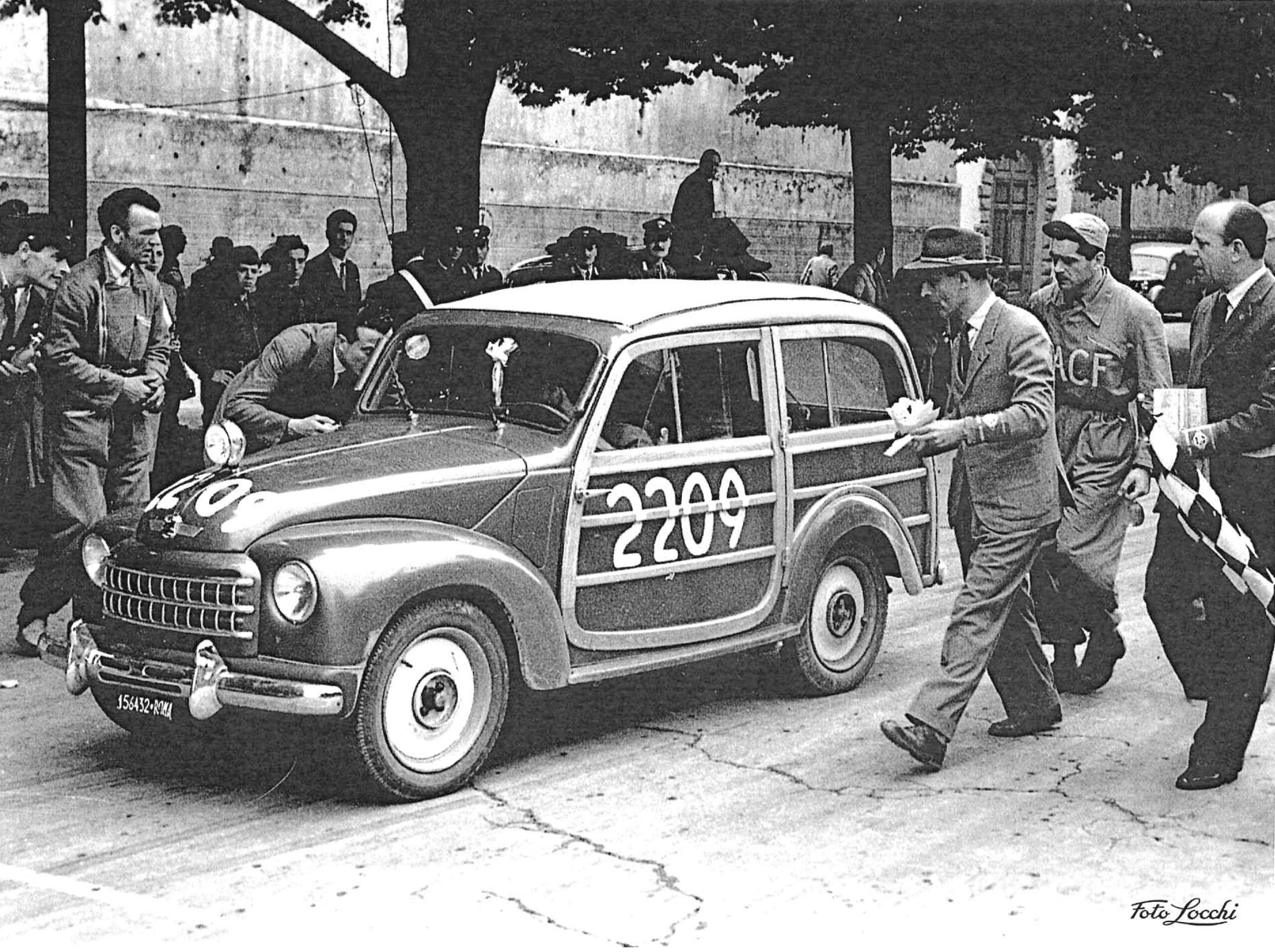 Giardiniera body
The Fiat 500A made its debut in 1936, quickly becoming one of Italy's most popular car. The 500B followed in 1948 and brought with it a wood-sided wagon called the Giardiniera, meaning 'gardener.' The 500C was released in 1949 and had a refreshed design. The Giardiniera body style was available on the 500C, but only for two years.​

Picture on the left is from the Mille Miglia of 1952

This 500C is powered by a 569cc overhead valve 4-cilinder engine, water cooled and fitted with a single Weber
carburettor and rated at 16.5 horsepower. There is a four-speed manual gearbox and four-wheel hydraulic drum brakes.
Just simply fill out the form underneath and we'll contact you shortly.