1952 Rolls Royce
Silver Dawn

It's a new Dawn, it's a new Day
Starting with the best car in the world.

Chassis number: LSFC40
Engine number: S20C
Current Registration : The Netherlands
Postwar Production
The Rolls-Royce Silver Dawn was produced from 1945 to 1955 in Crewe/England.
It had the very first body part manufactured in Crewe. The chassis was a modified RR Silver Wraith chassis and on this basis the Bentley Mark VI was produced until 1952 as well.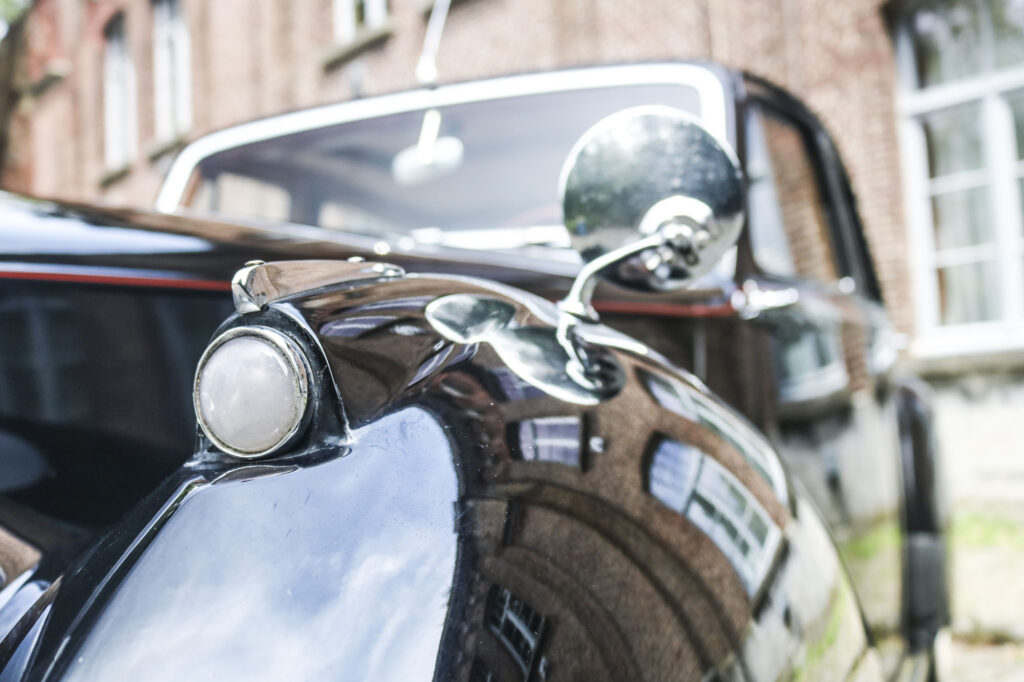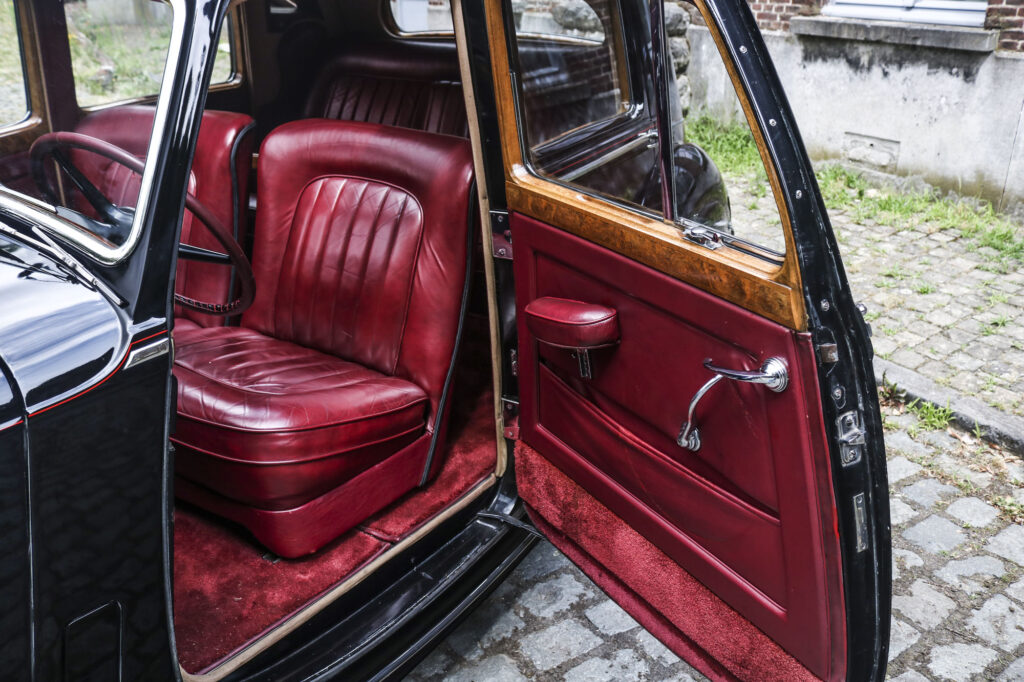 Export market
First the Silver Dawn was introduced as a left hand drive export car. Only starting from 1953 it was built like the identical Bentley R-Type and was also available in Great Britain.
Specifications
In 6 years production only 760 pieces have been built. It had 4566 cm³ and a Zenith-carburettor. The frame was welded, the brake system partly hydraulic. The front brakes came with hydraulic brake boosters and drums of 311 diameter; in the rear it had mechanical brakes with the Hispano-Suiza system.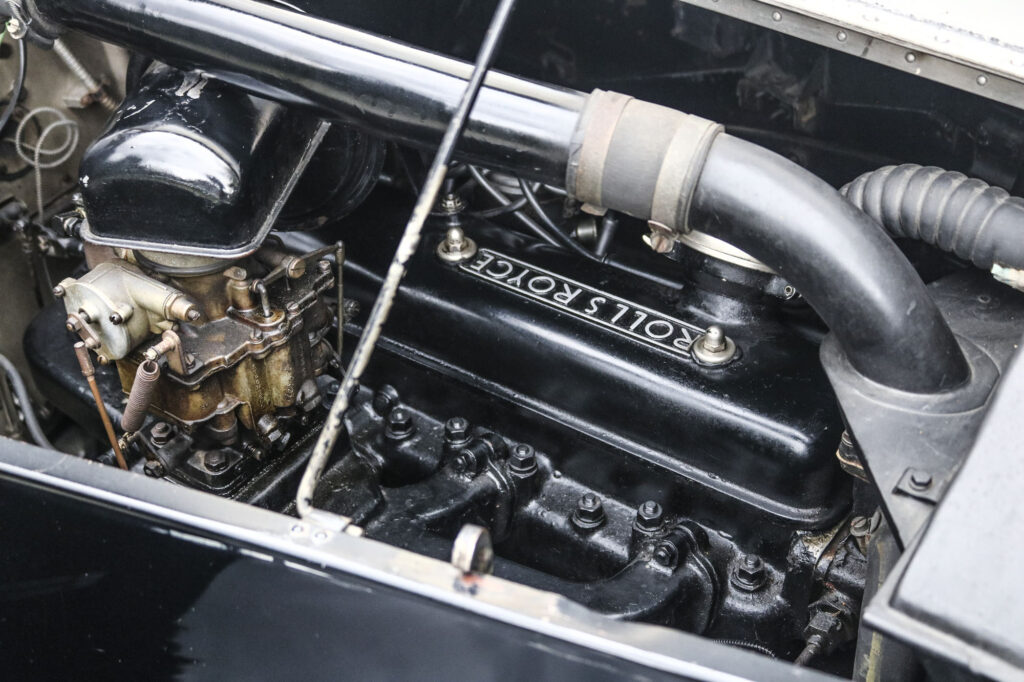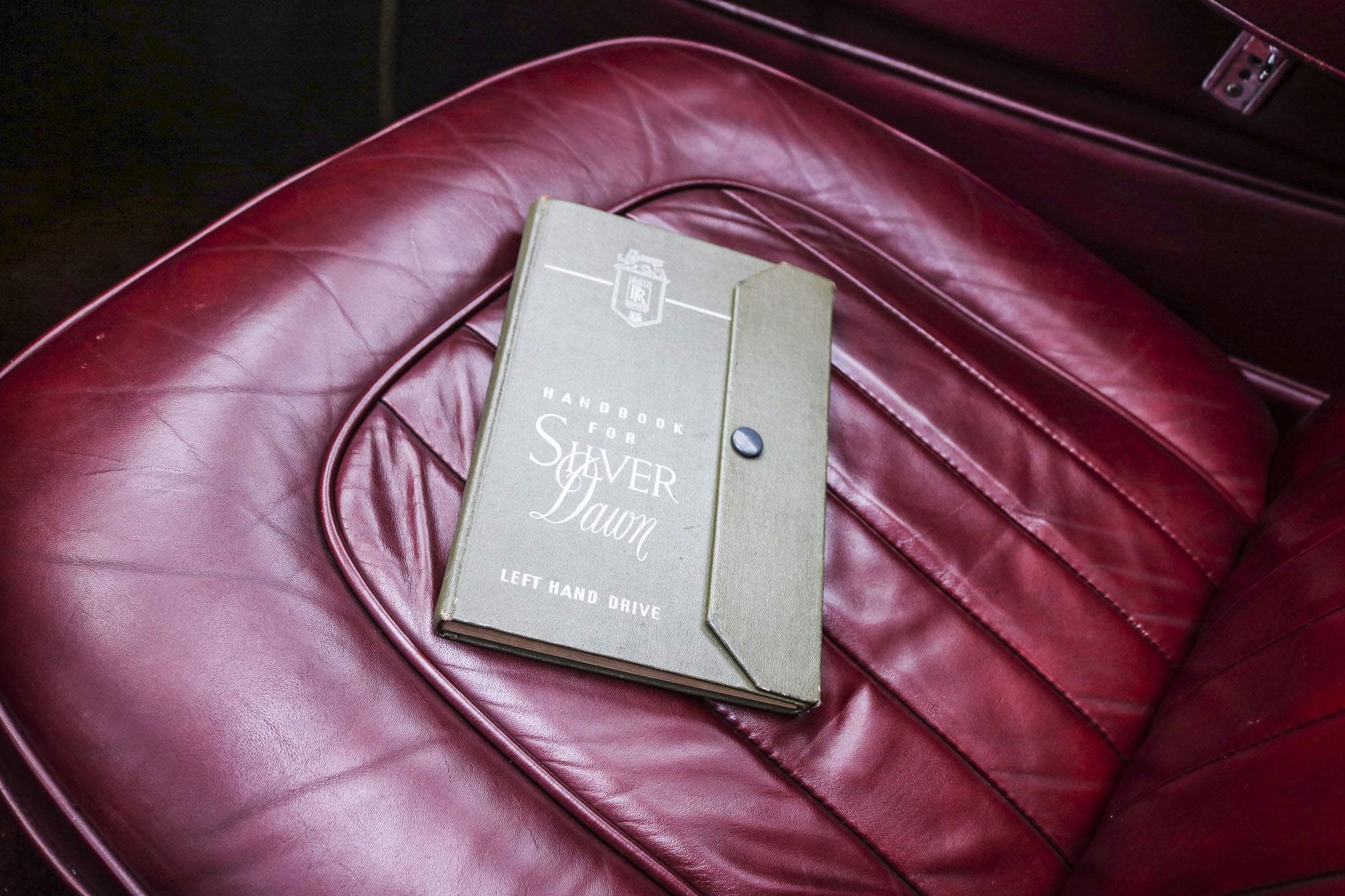 This model has a 278 CID engine with 4 Speed Manual. The acceleration 0-100 is 15,2 sec., top speed 151km/h the consumption 18,3l/100 km. Exterior color is black with a red pin-stripe and the interior color is maroon. The car has a heater, white wall tires, leather seats, sunroof, huge trunk and comes with original tools and handbook.
Fully Original
This car is a fully original, meaning it had no restoration, it has its original paint and interior. Even the motor has never been rebuilt. Yet it starts and drives like new.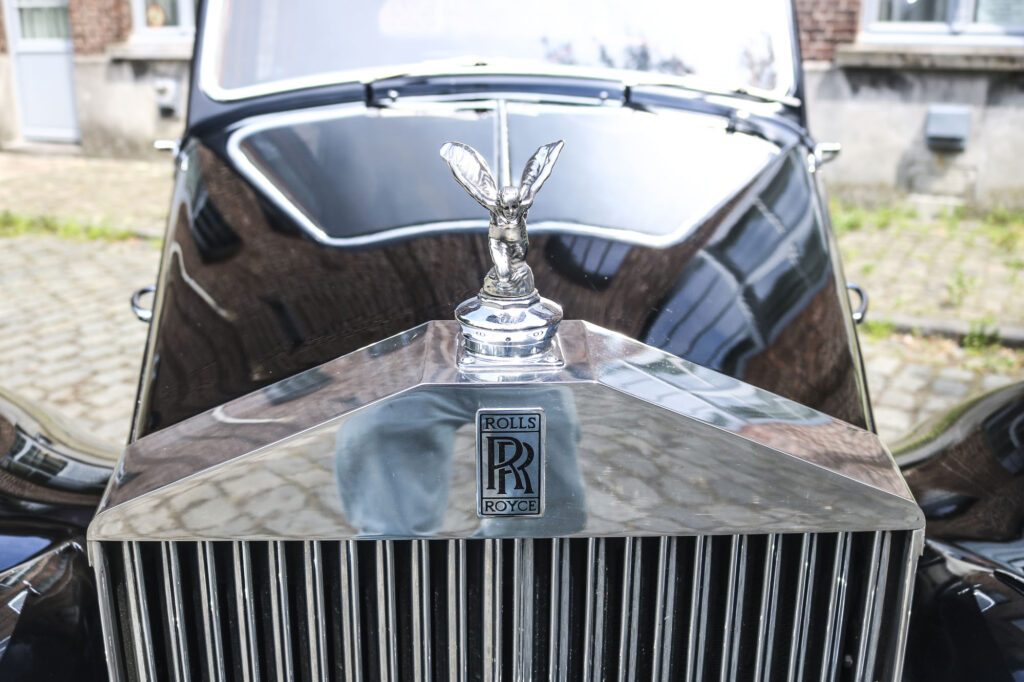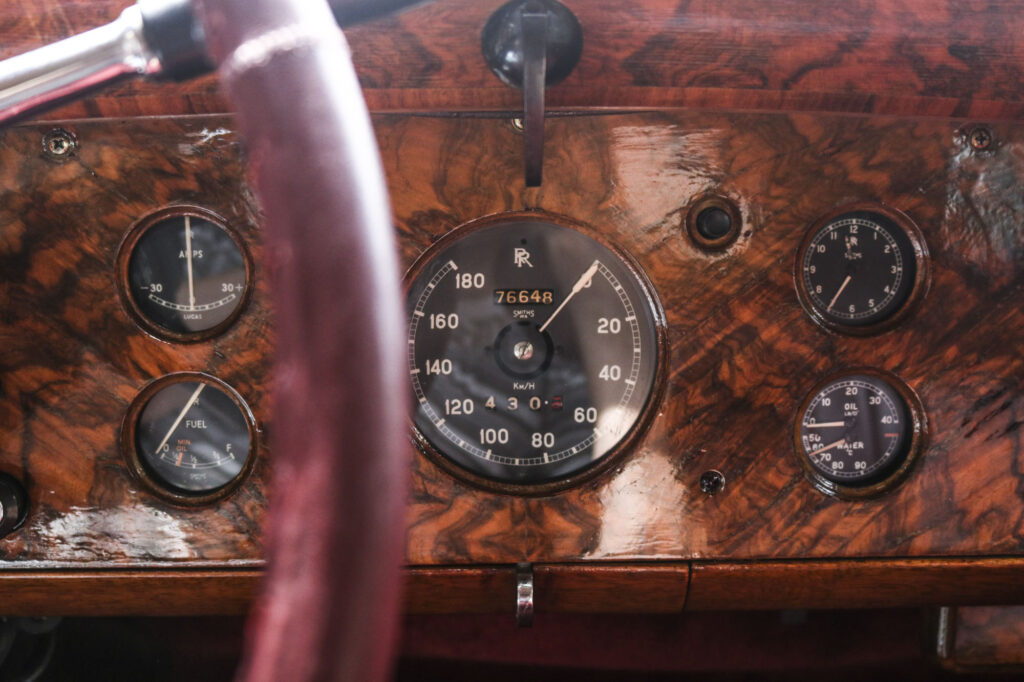 Challenge
Do a quick search online and see how many other Silver Dawns there are available for sale. To find one in good original unrestored condition as this 1952 Silver Dawn is going to be a challenge. This is a rare opportunity to take home classic luxury.
Just simply fill out the form underneath and we'll contact you shortly.