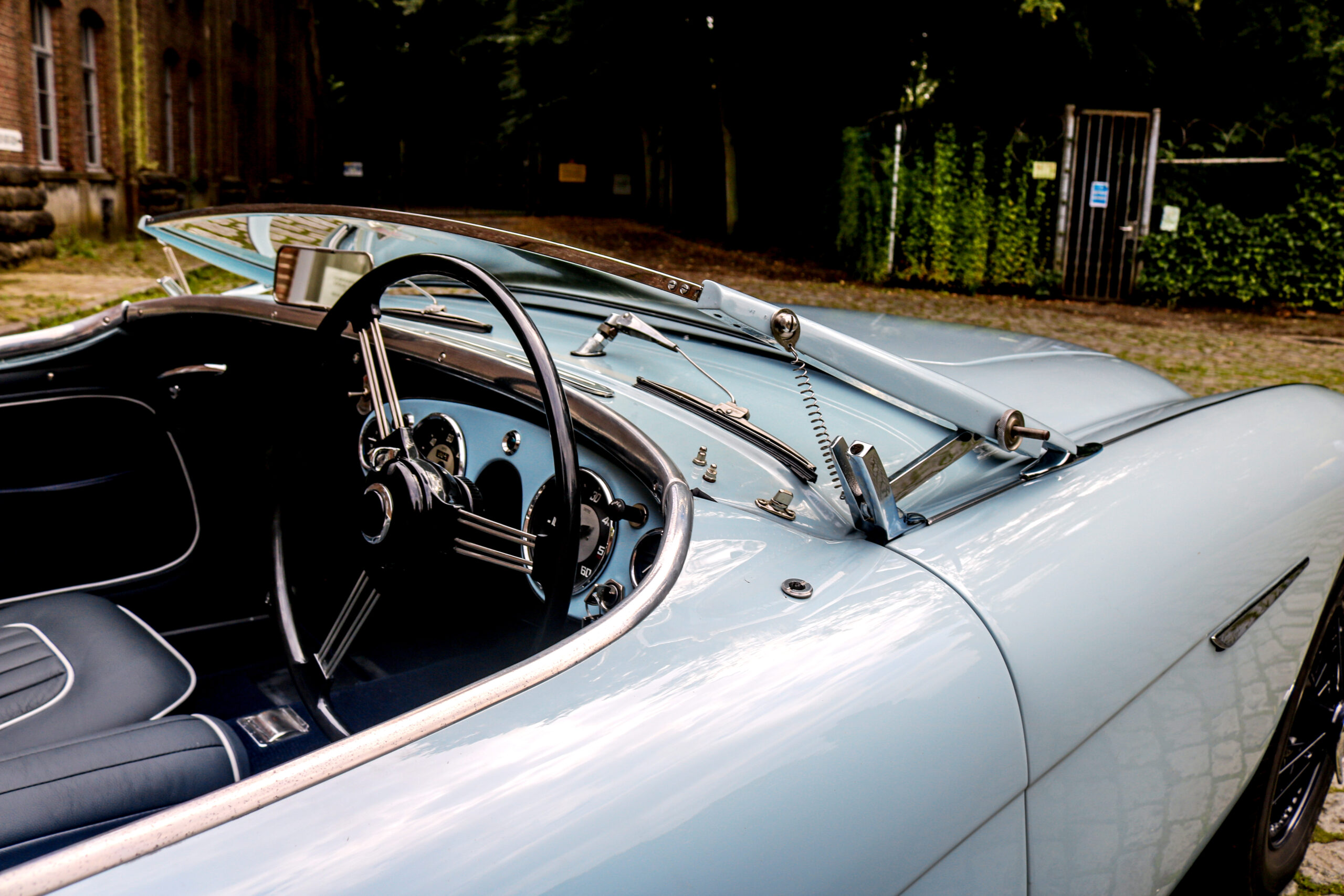 1953 AUSTIN HEALEY
100/4 BN1
This is a 1953 car, body number 400, the last of the "first batch"
Registration : UK OAC 381
Chassis number : BN1145421
Engine number : 1B 224693
Body number: 400
Mille Miglia coefficient: 1,35
History
The car was registered OAC 381 to the Donald Healey Motor Corporation, and registered with the famous OAC "Healey works prefix".

Different front arches, unique transmission tunnel, two-piece dash, aluminium boot and dashboard, different soft top iron arches, small lightweight rear axle, blue seats with grey and not white piping, etc.

Very unusual features on this particular car, this is an original RHD (Right Hand Drive) car and only a handful were built as almost all of the early cars were destined for the USA. The Heritage Certificate and original old-style log book with seven owners recorded .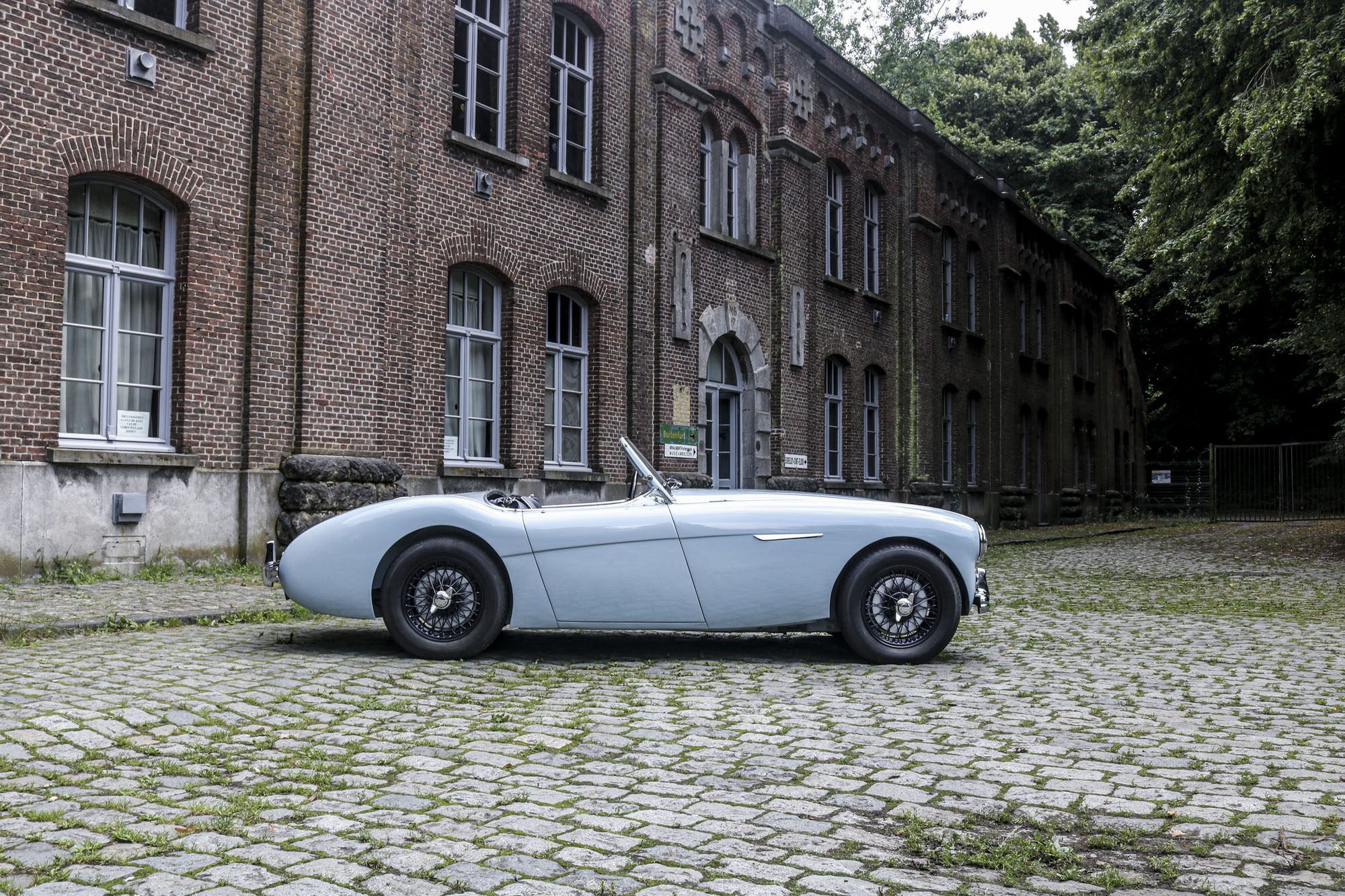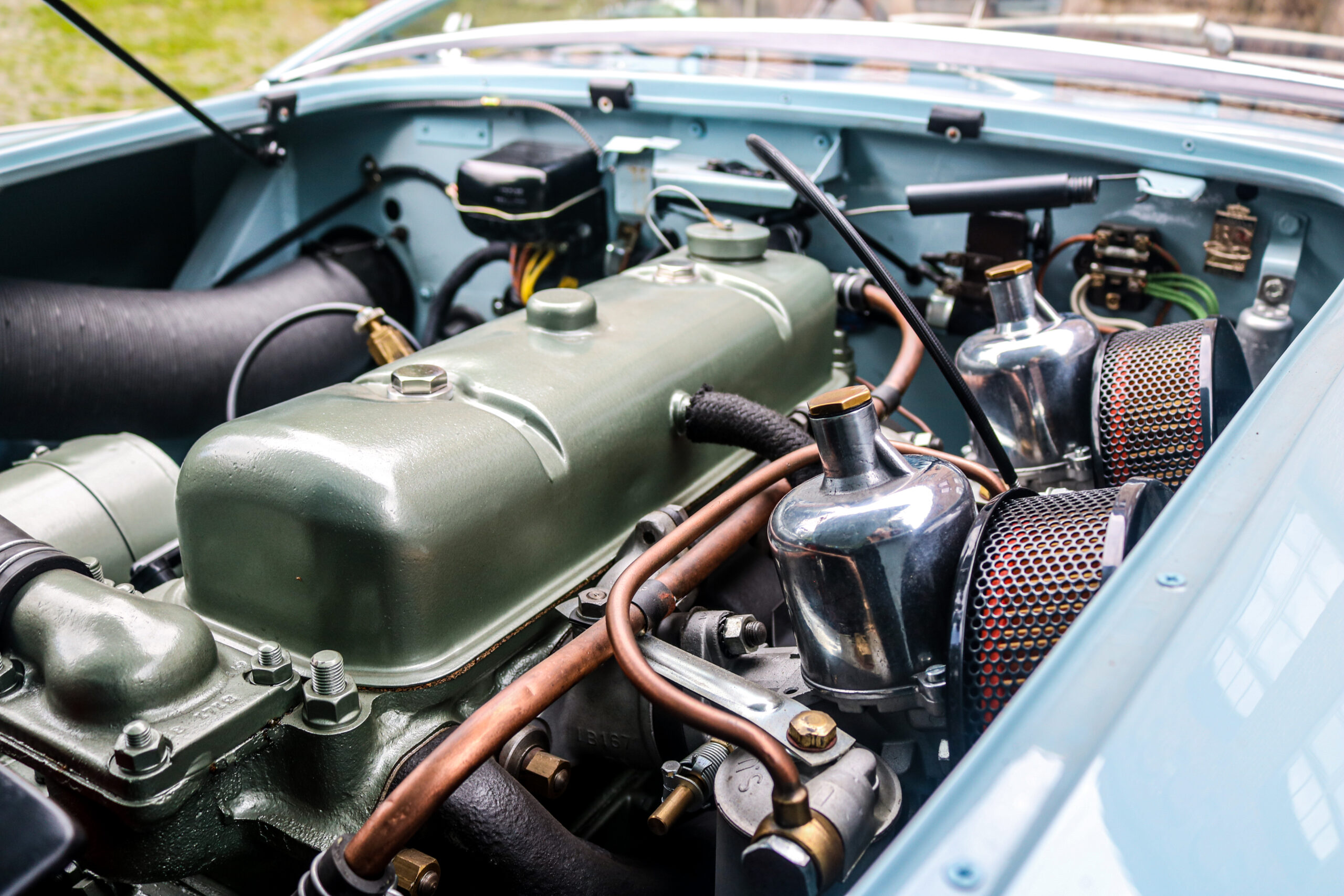 Limited colour
Unusual is the colour: a handsome non - metallic version of the Healey Ice Blue, funnily enough named "Healey Grey" For many years it has been thought that Healey Grey was just another name for Healey Blue but then non -metallic blue cars started popping up in NZ, in the US and elsewhere. After contact with Roger Moment in the States, who was a sales person for Donald Healey Motor Company in the Fifties, it is now known that is was actually a special limited order colour'.

A very rare colour indeed, soon discontinued after the first batch: Traces of this colour were also found during the restoration and when sanding the car to bare metal, One secret area has been retained for fun. The colour was painstakingly researched and we are sure this is now exactly the correct colour.

Original "Buff Log Book" shows the engine was changed with a factory replacement in 1969 and the car still retains that same engine to this day!
Everything in the car was rebuilt over the past four years and it is now ready to go, still UK registered OAC 381.
Just simply fill out the form underneath and we'll contact you shortly.