1955 Ferrari 250 GT Europa



Only 36 Ferrari GT250 Europas were built.
Of those 36 cars, only 24 Pinin Farina Berlinetta's, were bodied in this style and
came with the short wheelbase for greater handling.
Registration : UK registered
Year of fabrication: 1955
Chassis number : 0373
Currently fitted with SEFAC (Ferrari) race engine V12
Engine V12 with matching number : 0373 comes with the car.
Fully rebuild and on display stand.

Mille Miglia coefficient: 1,4
1955 raced Cote de la Roche raced by Olivier Gendebien
1955 Raced by Olivier Gendenbien/Stasse in the Liege-Rome-Liege
1957 Verbois Hill Climb raced by Olivier Gendenbien.
1999 Mille Miglia

1999 Tour Auto

1999 Liège-Rome-Liège Retrospective

2000/1 Carrera PanAmericana (1st in class in 2 successive years)

2016 Chateau Impney

2016 Current owner
1954 - Jaques Washer, BE
1955 - Olivier Gendebien, BE
1957 Verbois Hill Climb raced by Olivier Gendenbien.
unknown - Wolters, BE
unknown - Kinet, BE
unknown - M. Stanley, CA, USA
unknown - Roberts, CA, USA
1993 - Joseph W. Moch, Grand Rapids, MI, USA
1998 - Brian DeVries, Grand Rapids, MI, USA
2012 - Rare Metal Trading, UK
Liège Rome Liège 1956 video
Goodwood 73rd Member meeting 2015
Goodwood 2015 Lavant Cup full video
History
With the shorter chassis, and with the Columbo engine the Europa's are considered the first of the Ferrari 250 GT family, which went on to include the TdF; SWB, GTO and finally concluded with the Lusso.

Only two Europa's competed in period, this car being one. The second owner was Olivier Gendebien (who purchased the car from his cousin Phillippe Washer, whose brother Jacques was often his co-driver) and he drove it to third place in the 1956 Liege Rome Liege Rally.

(He also drove the 'sister' car to ours to third place in the Tour de France. That car still actively competes in historic competition today, driven by its long term owners Eric and Christian Traber.)

Olivier Gendebien was one of Ferrari's most successful team drivers, winning Le Mans four times. As such the car has excellent and well documented provenance.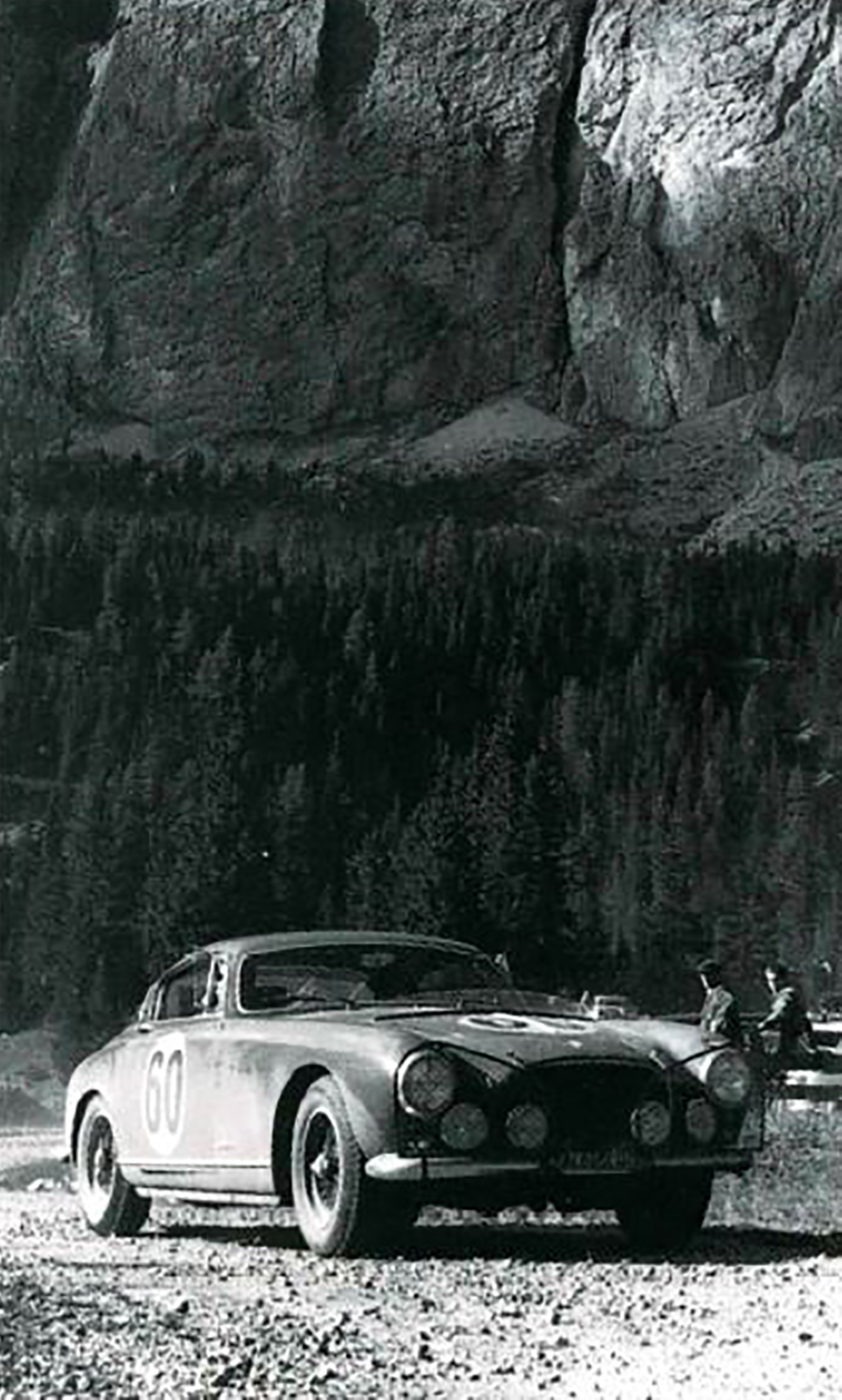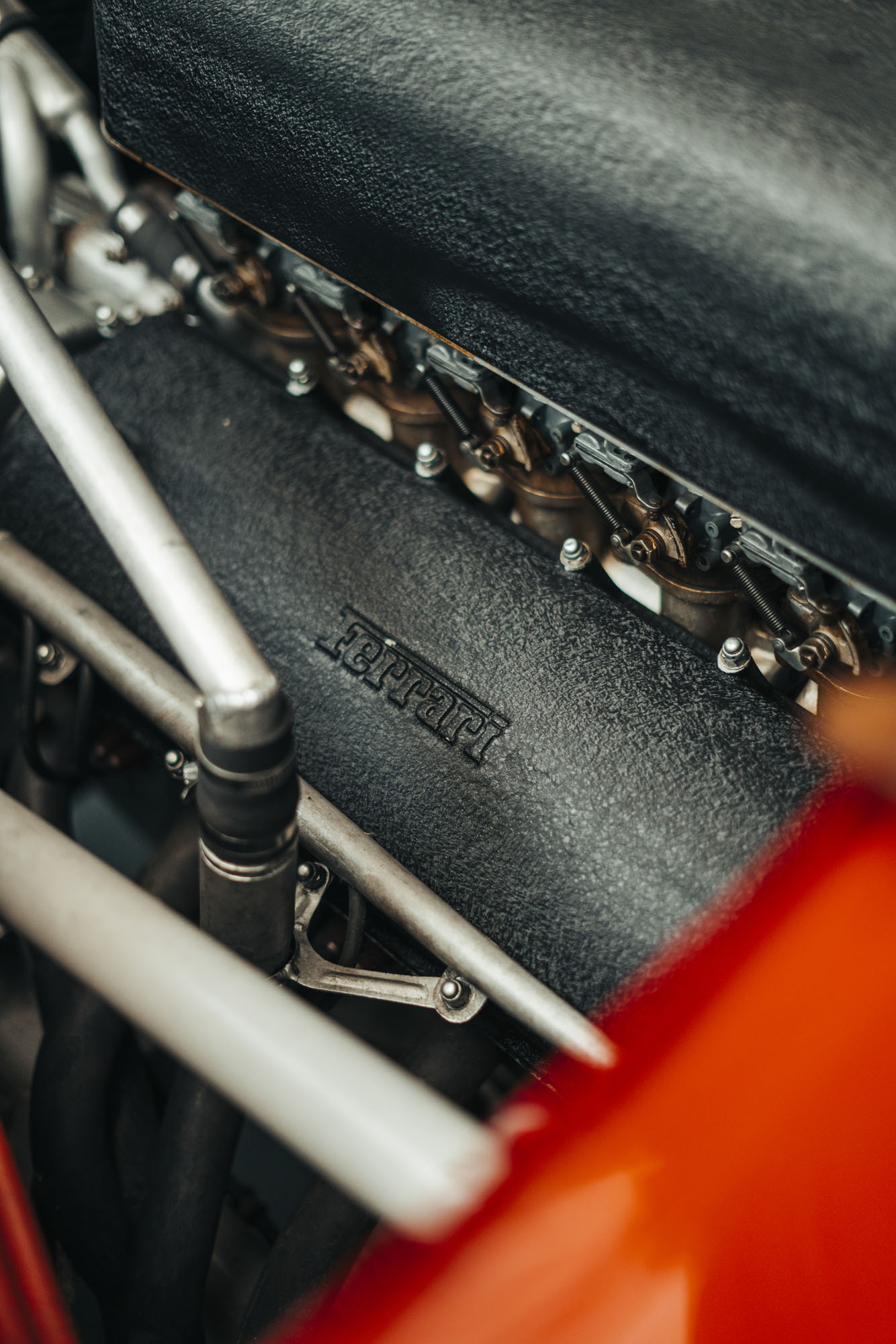 Mechanical history

In the late 1990s the car was modified by the then owner to compete in events like the Carrera PanAmericana, in which it won its class two years in succession. It also competed in the Mille Miglia; Tour Auto, and Liege Retrospective during this time. As a result of these modifications this a much better driving car than the standard Europa. It has a fully rebuilt SEFAC engine, running on 6 carbs, later SEFAC gearbox (The correct engine and gearbox are included in the sale, Engine fully rebuilt by Terry Hoyle Racing) and improved suspension, it also retains its distinctive stone guards.



The car has recently undergone work to return it to original spec with the fitting of the original drum brakes; and the acquisition of a genuine Europa 250 GT gearbox (not fitted but with the car) and the rebuilding of the engine, and it was invited to participate in the all 50s Ferrari 'Lavent Cup' at the Goodwood Revival in 2015 and in 2016 it completed the Mille Miglia and competed in the Chateau Impney Hill Climb.
The matching Type 112 engine, numbered 0373 comes included in the price, fully rebuilt with the correct four speed Ferrari gearbox, all on a pallet and ready to be fitted if the new owner wants to put the car back to original spec. The car is road legal, can drive on the roads, is UK registered on an age related number plate. To use this car, whether on the road or to race it, it is best to leave it with the SEFAC engine and gearbox to preserve the original motor and the Ferrari gearbox.