1955 Porsche 356
Pre-A Speedster

Years ahead in engineering,
miles ahead on the road.
Registration : NL registered
Chassis number : 80549
Engine number: KD#804291
Mille Miglia eligible: 1,4 coefficient
1.571 cc, 4 cilinder engine, 60 hp, 4-speed gearbox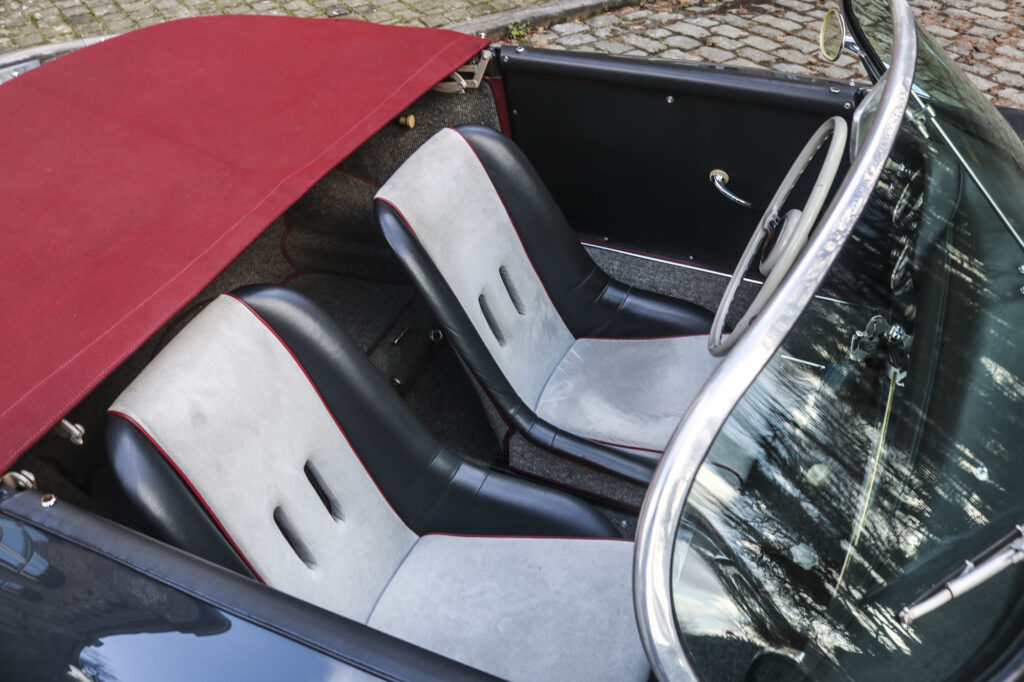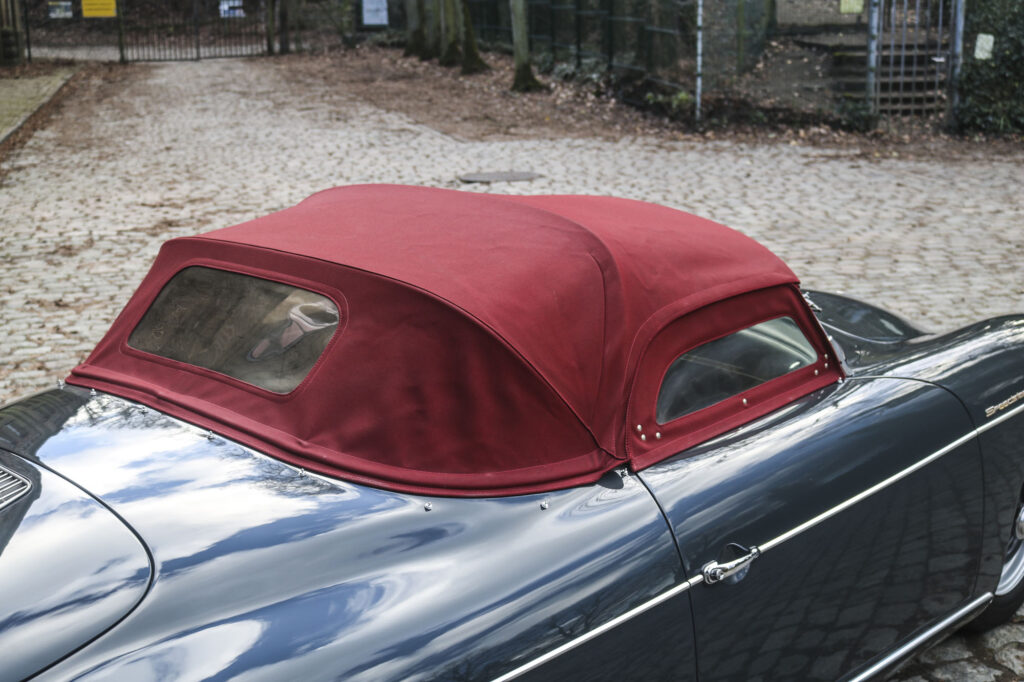 Interior & top
The Porsche 356 is characterised by its stunning Dark Grey paint job, which is perfectly complemented by the flawless interior. The black/grey leather bucket seats with red trim are in great condition, and the foldable roof and side window trim in ruby red are like new.The foldable roof is also user-friendly, folding away quickly and easily.
Additionally, the car comes equipped with a snugly fitting hard top, perfect for winter cruising.
Rallies
This car is certainly familiar with rallies and has likely participated in many of them then listed underneath. Its impressive power and handling capabilities make it a great choice for drivers who enjoy pushing the limits of speed and performance at world renowned rallies.
Mille Miglia Sport Argentina (Argentina)

Nuvolari (7x) (Italy)
Targa Florio, Sicily (Italy)
Mille Miglia (Italy) 2007
A lot of cars can be called classics or highly desirable,
but few have achieved the cult following required
that they
can be called a legend.
The Porsche 356 Pre-A Speedster is one of those such car.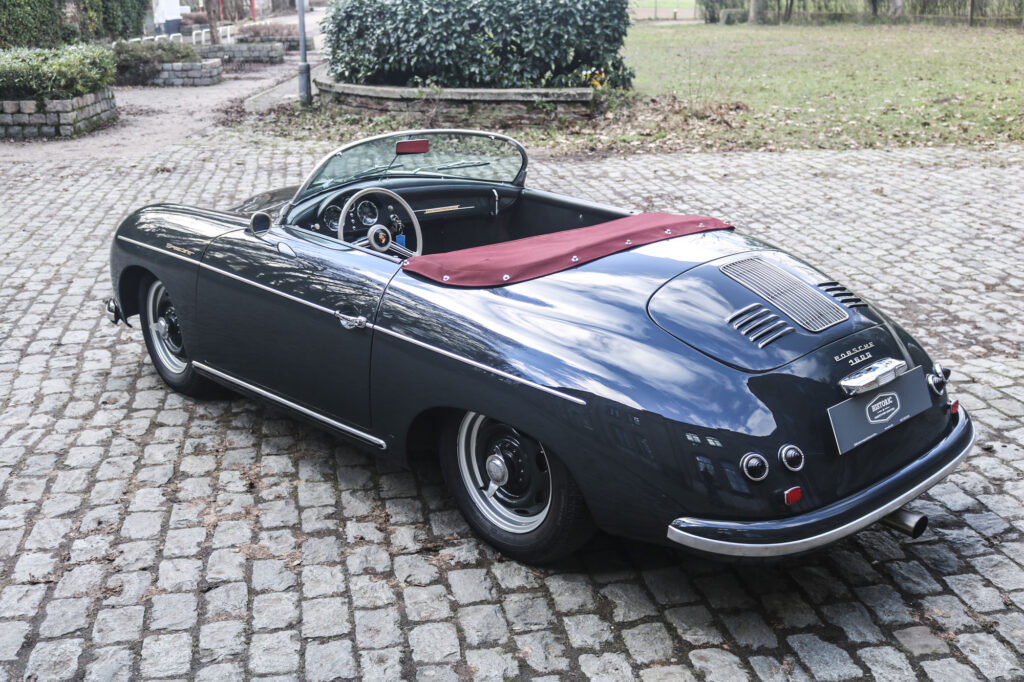 Condition
This 356 Speedster underwent a full bare metal restoration by well-known German specialists and was completed in 2006. Since then, it has been part of a private collection and used for events and tours. The restoration was of high quality and the car is still in excellent condition due to regular maintenance.
Many valuable cars are kept unused, hidden from the public.
They are often only seen as investment opportunities, rather than being driven and enjoyed.
Here's you chance to be the next custodian and add your
history to this unique, well documented and significant '1955 Porsche 356 Pre-A Speedster'.
A car that deserves to be driven with spirit and enthusiasm!
Want to know more?
Just simply fill out the form underneath and we'll contact you shortly.