The Salmson Motors Company was from 1913 to 1962 one of the major French aerospace and automobile manufacturers alongside Hispano-Suiza, Avions Voisin, Renault or Lorraine-Dietrich.
Registration: France registred
Chassis number: 85153
Engine number: 08.13.154
Mille Miglia Coefficient 1,35
Founded in Billancourt by Émile Salmson, an engineer who has been designing aircraft engines since 1908, SMS began to flourish during the First World War by having three thousand and two hundred 2A2 biplanes manufactured for aerial reconnaissance and bombing. order, whether in terms of quality or quantity.
With a radius of action then unequaled, it will be the first aircraft of the future Aéropostale. From 1919, the manufacturer, which already employs more than six thousand employees, starts manufacturing cars.
While during the First World War, SMS built aircraft engines, and Salmson biplanes. 2A2, magnetos, machine tools and woodworking machines, it is on the death of the founder Émile Salmson, in 1917, that the Salmson sons take over from the various companies.In 1919, they leave the SMS, and the new shareholders name Jean Heinrich director. The SMS chooses the conversion of its activities towards the speed, and beyond the aviation, towards the manufacture of automobiles.
The Salmson production can be summarized schematically in three successive periods. In the first place, from 1919 to 1929 with cyclecars, carts and cars. This period will remain marked by many victories in competitions. Then, from 1929 to 1953 with the production of reliable and luxurious family automobiles, namely the different types of models S4 until "Hiking".
Finally, the last period from 1953 to 1957 with coaches or berlinettes 2300S which represents the return of Salmson in competition, but does not allow the brand to recover.
Restoration
This particular car is a Salmson 2300 S from 1955 metallic grey (original colour), completely restored chassis, bodywork, mechanics (all restoration invoices available).Engine did run 400 kms since complete restoration. Rods mounted on bearings, modified block with leak test (original block porous, supplied with the car) and re-manufactured, balanced flywheel, bench tested and also restored, in excellent condition, revised Cotal box, brakes redone. The restorations were conducted by recognized professionals.Reliability of certain equipment was improved by the previous owner: stainless steel exhaust line, electronic ignition and alternator.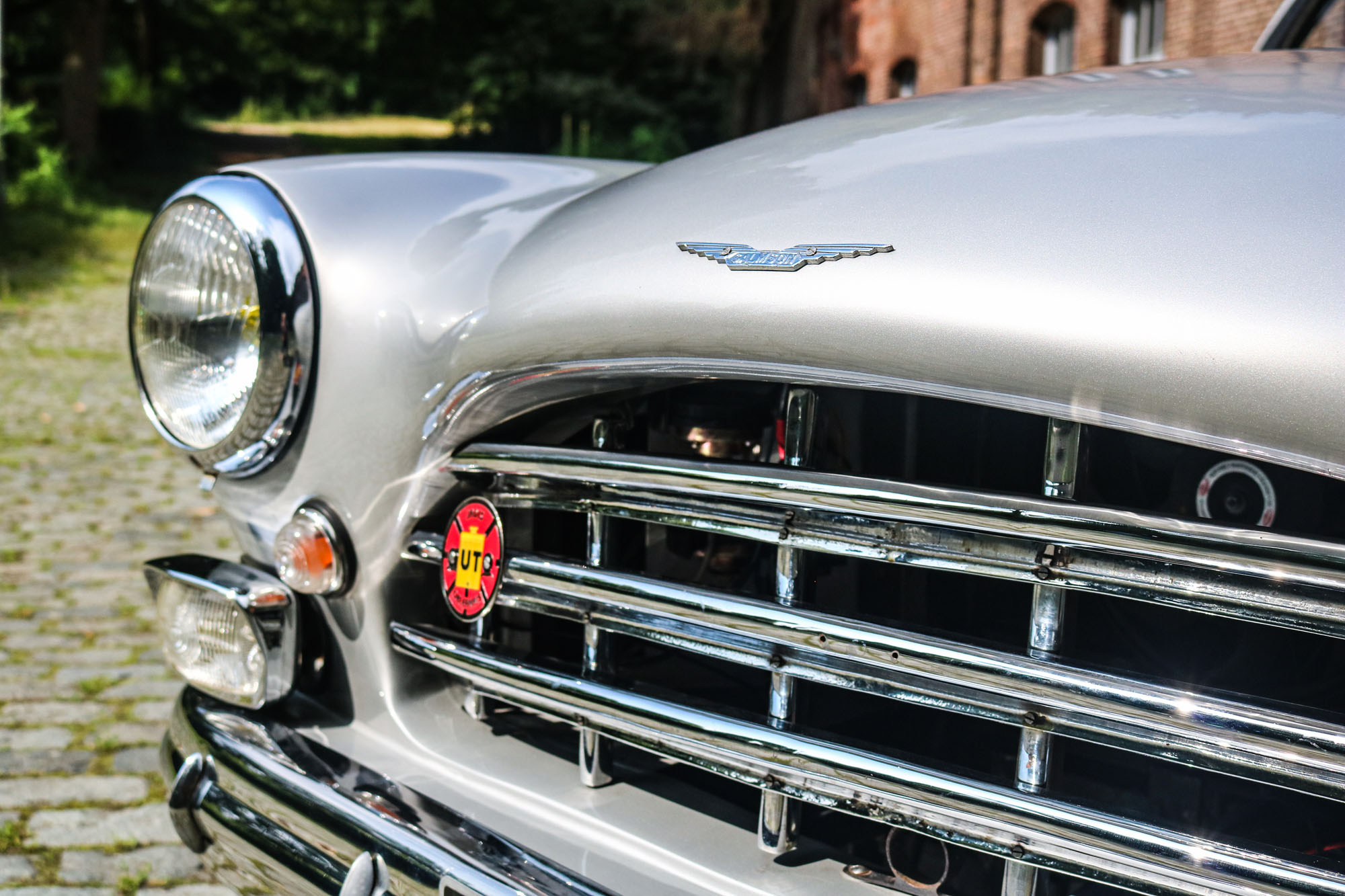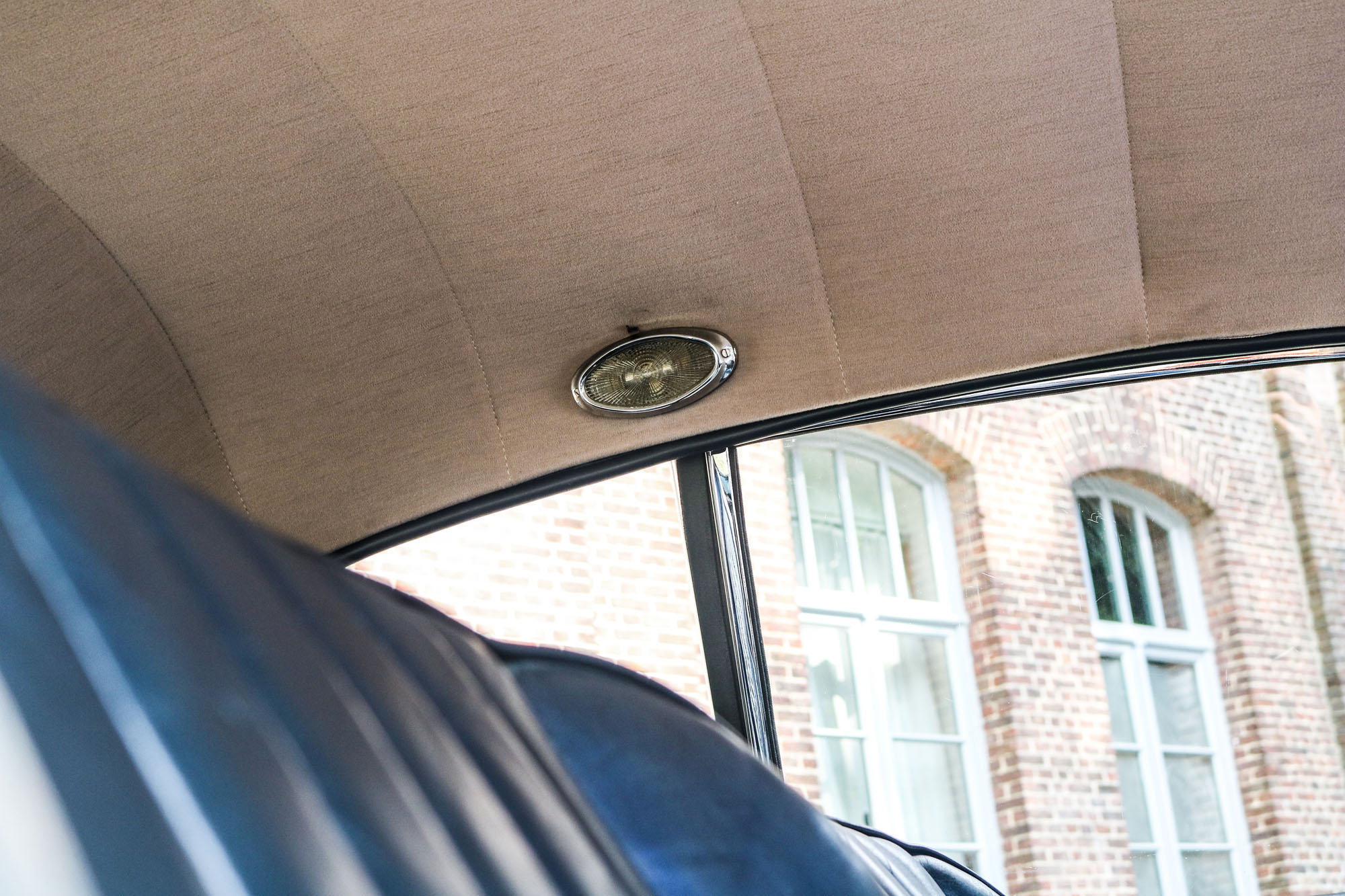 Quality
Inner leathers are original because they are in good condition and have therefore been preserved with a light restoration (cleaning and colouring).Painted rims, new tires.The car is sold with its original block plus a few parts, technical file, invoice file, original maintenance booklet.In addition, a historical record since its factory exit is provided with the car as well as the FIVA card.
Just simply fill out the form underneath and we'll contact you shortly.