The Jaguar XK150 is a unique blend of
excitement and luxury that is best experienced
on the open road.
This convertible is perfect for adventurous
individuals who appreciate both
performance and comfort.
Registration : DE registered
Chassis number : S83 8623 BW
3442 cc, 6 inline cilinder engine, 2 SU carburators,
210HP by 5500rpm, 5 speed manual
Introduced
The XK150 is a model of car that was introduced in May 1957, and it was available in two body styles: Fixed Head Coupé (FHC) and Drop Head Coupé (DHC).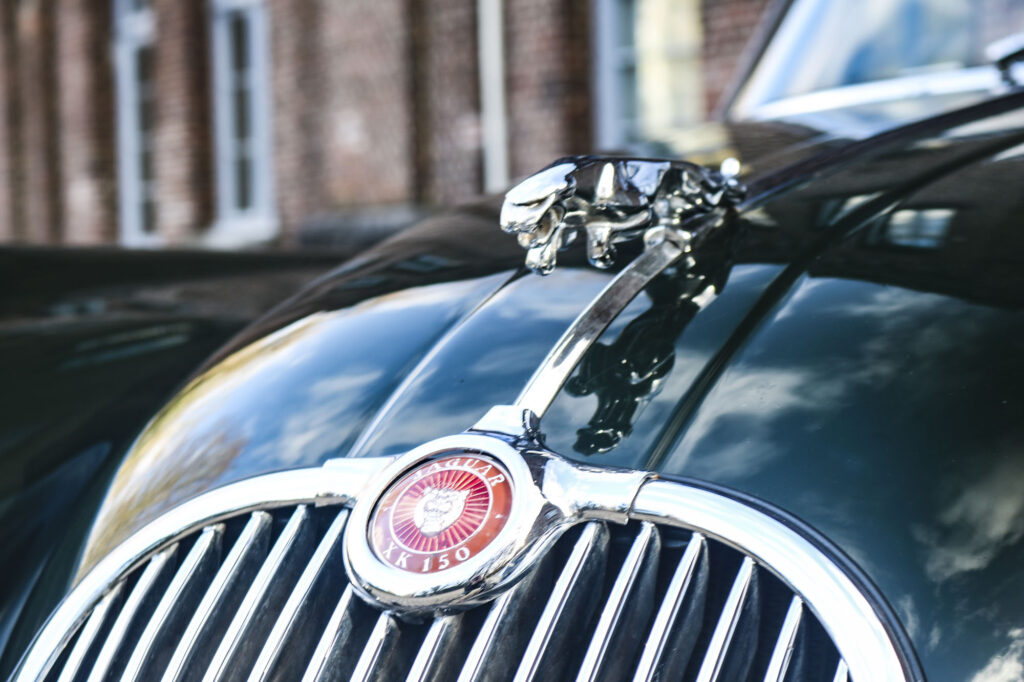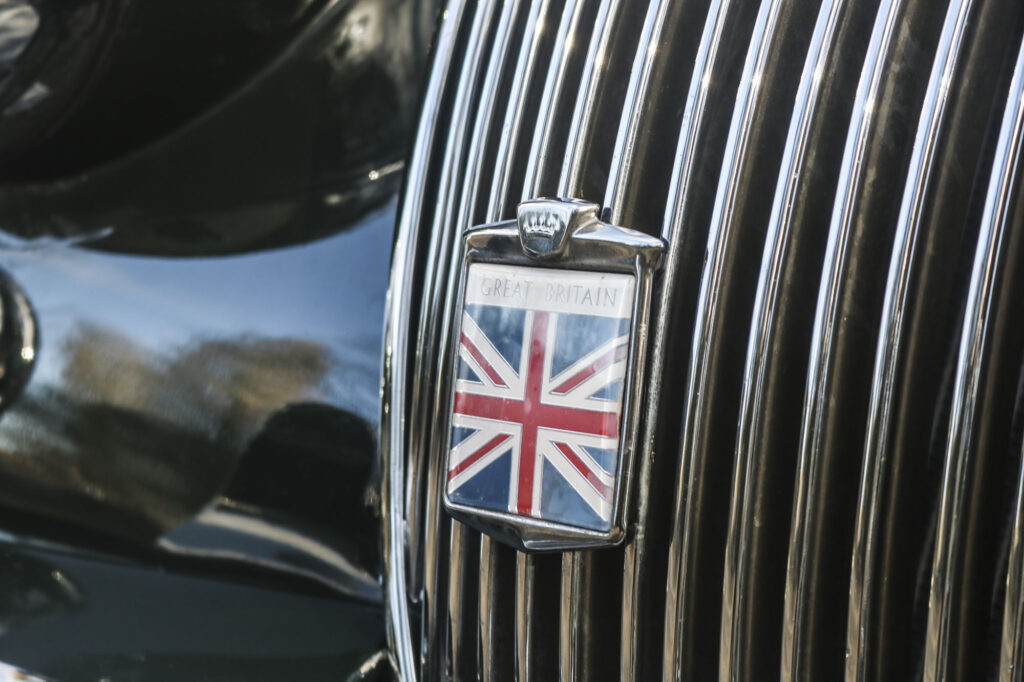 Racing improving the breed
Jaguar has a rich history of successful racing and their competition cars have achieved impressive victories. The XK-150 sports touring car combines the dependability and safety proven on the race track with classic styling and elegance.
Engine & gearbox
Fitted with its original 3.8 Litre straight six engine, the XK150 was a very fine sports touring car, however this particular car has had the addition of fast road camshafts fitted and carburettors etc adjusted to suit. This gives the engine a very smooth idle and slow speed running but allows it to show its full potential as you gain in revs.
You do not need a faster classic road carthan this one we assure you!
This has now been coupled with the well known Getrag 5 Speed conversion giving you perfectly spaced gear ratios and full synchromesh gear selection for a perfect drive in every situation.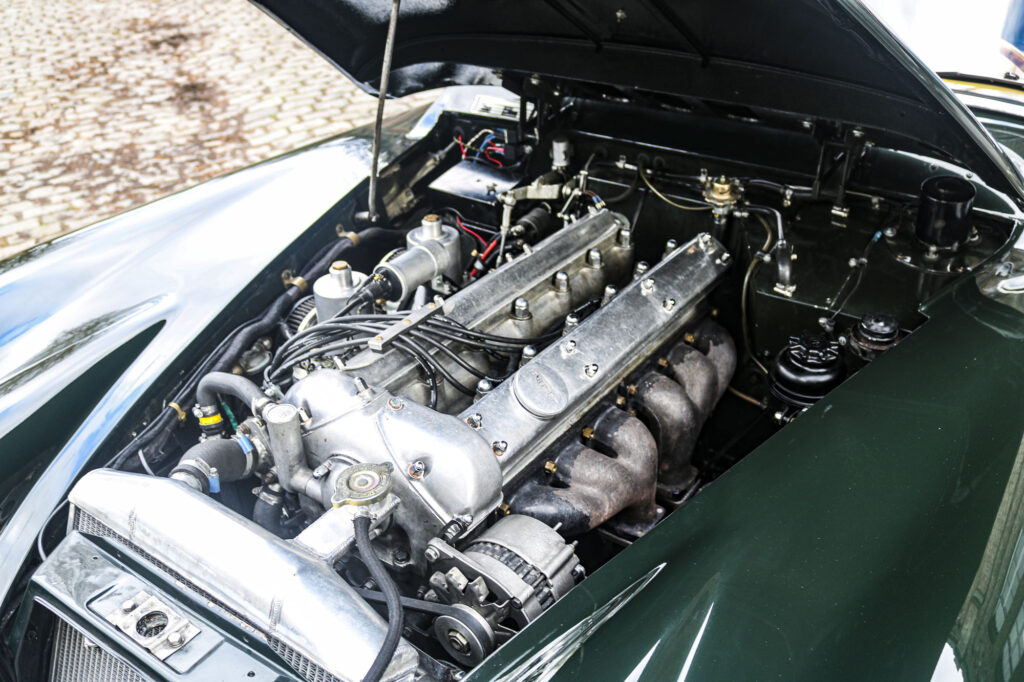 Disc brakes
Previous XK models had poor stopping capabilities, but the XK150 is significantly improved with its full disc braking system. The car is equipped with 12-inch Dunlop discs on all four wheels for better braking performance.
Wire wheels
The XK150 was offered with both wire wheels and steel disc wheels. Wire wheels were a factory option, while steel disc wheels were standard equipment. Although wire wheels are more commonly seen on XK150s today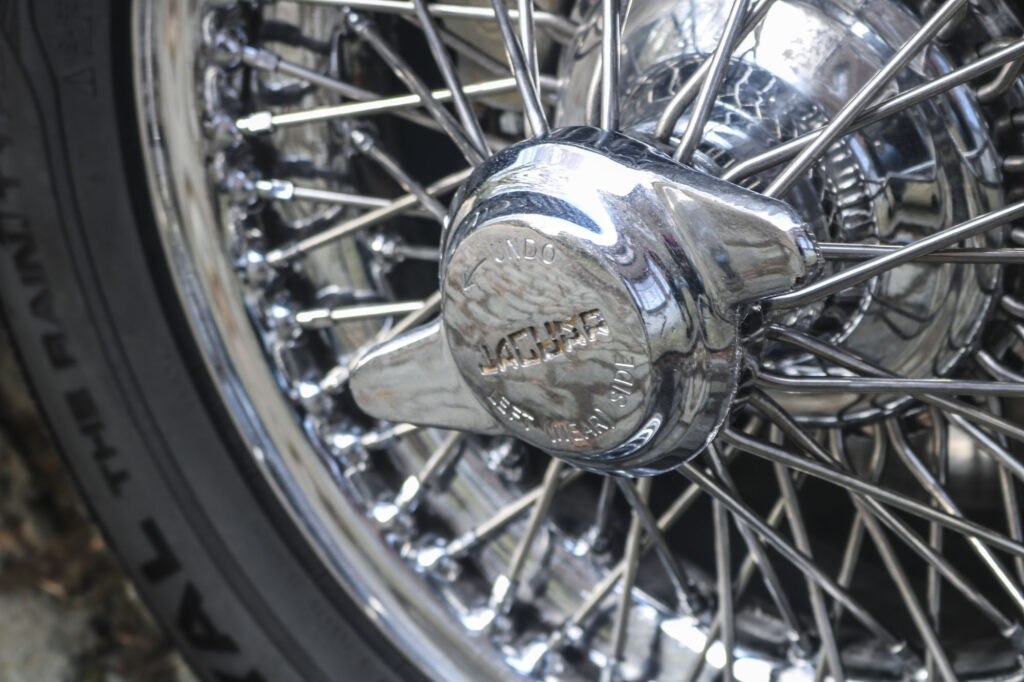 This car is finished in deep British racing green paint and
has a beige leather interior.
It also features green Wilton carpet on the floor.
The car is in excellent condition and drives well.
The hood is of high quality and fits snugly.
The Jaguar XK150 is a unique opportunity for its
future owner to own a beautifully designed
and high-performing British classic car.

This car has recently had a massive amount of money
spent on it to make it truly one of the best XK150s on the market.


Interested to know more?
HCS are looking forward to hearing from you.
Just simply fill out the form underneath and we'll contact you directly.