1963 Lancia Flaminia
Sport 3C Zagato
Exclusive Design, Fast, Safe, Spacious & Double Bubble
Only a few words that define this beauty.
This striking Zagato-bodied Lancia Flaminia Sport 3C Coupé features the
Milanese styling house's renowned 'Double Bubble' body form in which
low overall lines and a rounded streamlined shape are achieved by the
simple but ingenious device of head-clearance roof bulges above each front seat.
Registration : The Netherlands
Chassis number.: 82413-3626
Engine number.: MOT 82310 13837
One of only 205 Flaminia Sports made
Present ownership since 2006
Professionally restored to World class concourse standard 2017-2019
Regularly maintained by a marque specialist
Zagato
Carrozzeria Ugo Zagato & Co was founded in 1919 with an aim to combine Ugo Zagato's knowledge of sophisticated and lightweight construction techniques in the aeronautical sector with automobile designs. As one 
of the oldest and most respected of automotive design firms, Zagato was quick to exploit the popularity of the new GT racing category after WW2, supplying factory teams and privateers with road-able cars that could be driven competitively on the racetrack.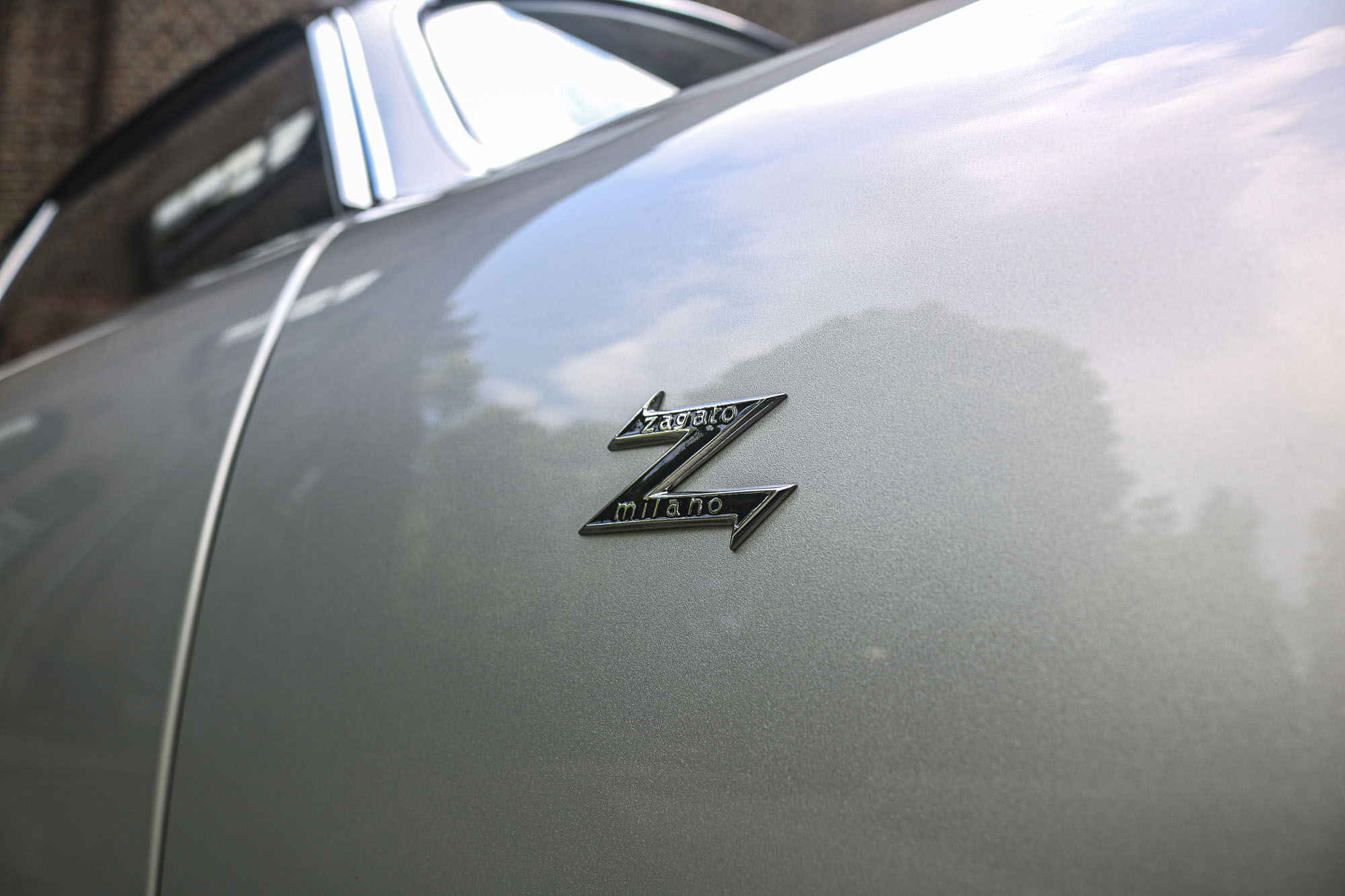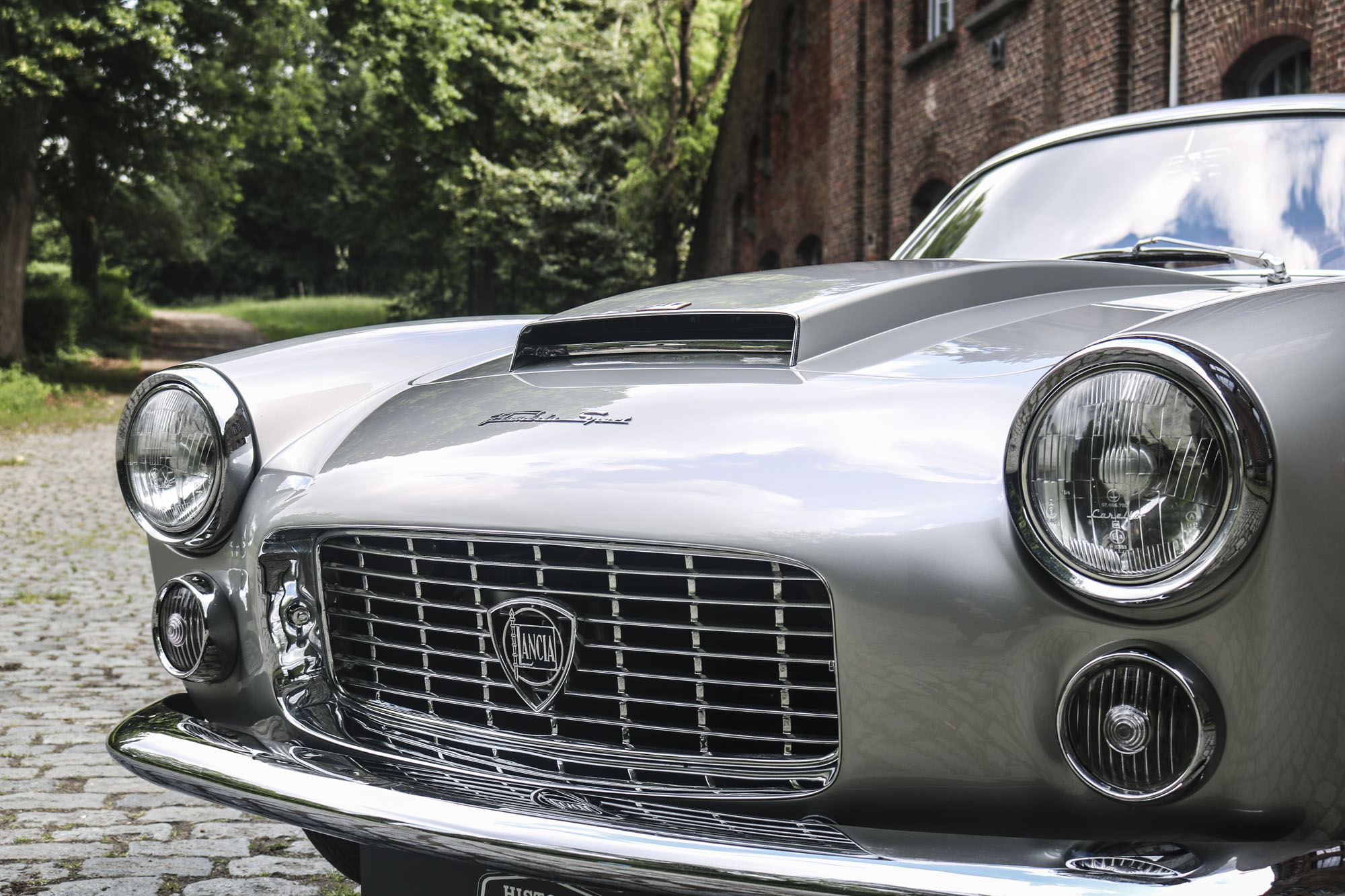 Flaminia
Introduced at the 1956 Turin Motor Show, the Flaminia retained its Aurelia predecessor's mechanical layout, though Lancia's traditional sliding-pillar independent front suspension gave way to a more modern double wishbone arrangement. Aurelia "carry-overs" were the 60-degree, 2,458cc, overhead-valve, V6 engine and De Dion rear transaxle with inboard brakes. The Zagato-bodied Sport and Super Sport models shared a shortened wheelbase with the Touring-styled GT/GTL coupes and the Convertible, and all featured disc brakes and increased power. A 2,775cc engine was introduced for 1963, by which time the sportier Flaminias were capable of around 200km/h (130mph).
Oldschool
This example of old-school Lancia / Zagato design is one of only 205 Flaminia Sports made between 1959 and 1961. A 2.5-litre model equipped with triple carburettors, the car was purchased in France by the current owner in 2006. The body was stripped back to bare metal and completely restored. The restoration was completed circa 2019, since when the Flaminia has formed part of the owner's exclusive collection, being used for various events and tours. The quality of the restoration was so good that it even went to The Master Pieces Concours D'Elegance in 2018 where it achieved an amazing top score and a 100 point rating (20 members in the jury). Even today the car is in a magnificent condition, having benefited from recent regular maintenance.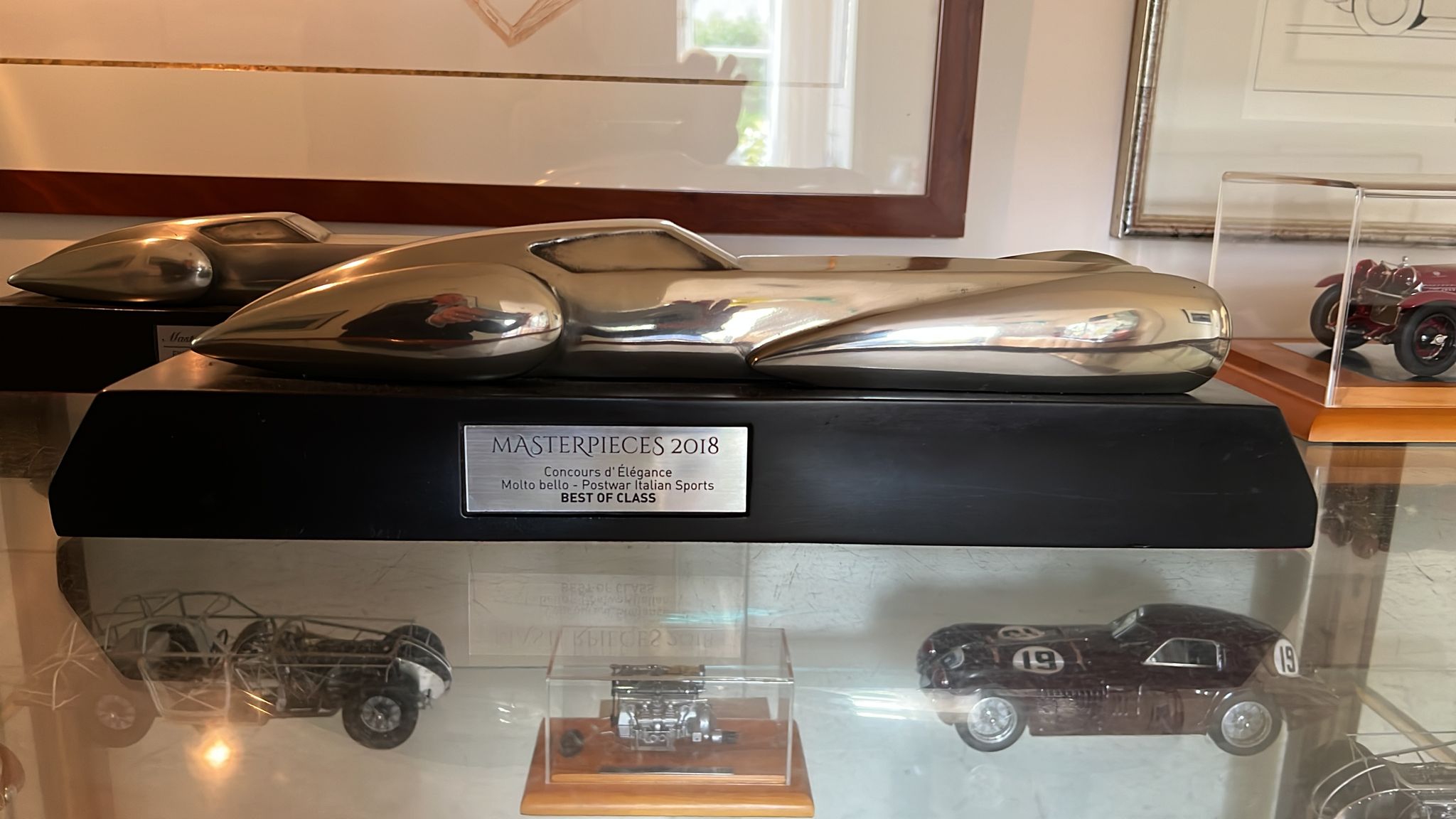 We are very proud to be offering this exceptionally rare sports car for sale at Historic Competition Services. Finished in grey metallic with contrasting red leather interior, this is a cherished Flaminia Zagato which ticks all the boxes. This car must surely be one of the best of its type in the World, and maybe "the best"



More information