1966 Jaguar
E-Type Series 1 DHC
The Icon
The Jaguar E-Type is a glorious car
to have and to hold. No ordinary motor car this.
But a creature of fire and spirit, whose
every movement is pure poetry.
Registration : BE registered
VIN number : WH7E60119
Car number : 1E 11967
Chassis number : 4E 22820
Engine number : 7E60119
4.235 cc, straight 6 cylinder engine, 265 hp at 5400 rpm, 4-speed manual
Old English White
The E-Type is executed in the beautiful colour Old English White. A colour that looks great on the E-Type and fits perfectly with this icon from the 60's. The interior is in a very neat condition and is equipped with cherry red leather upholstery. The combination of the paint and the red interior make this Series 1 a real eye-catcher.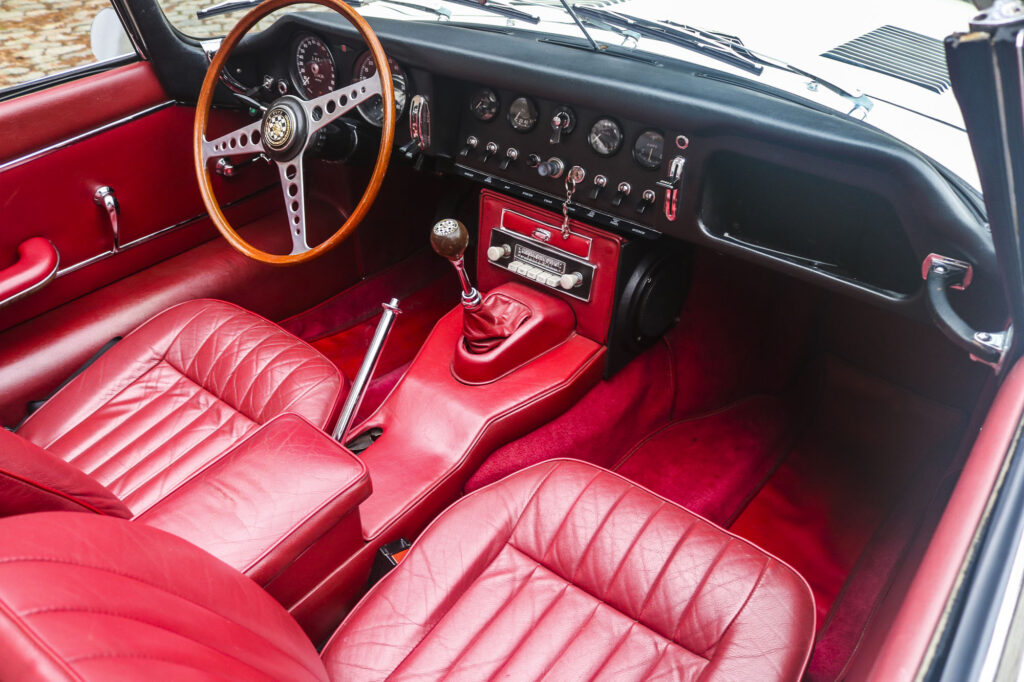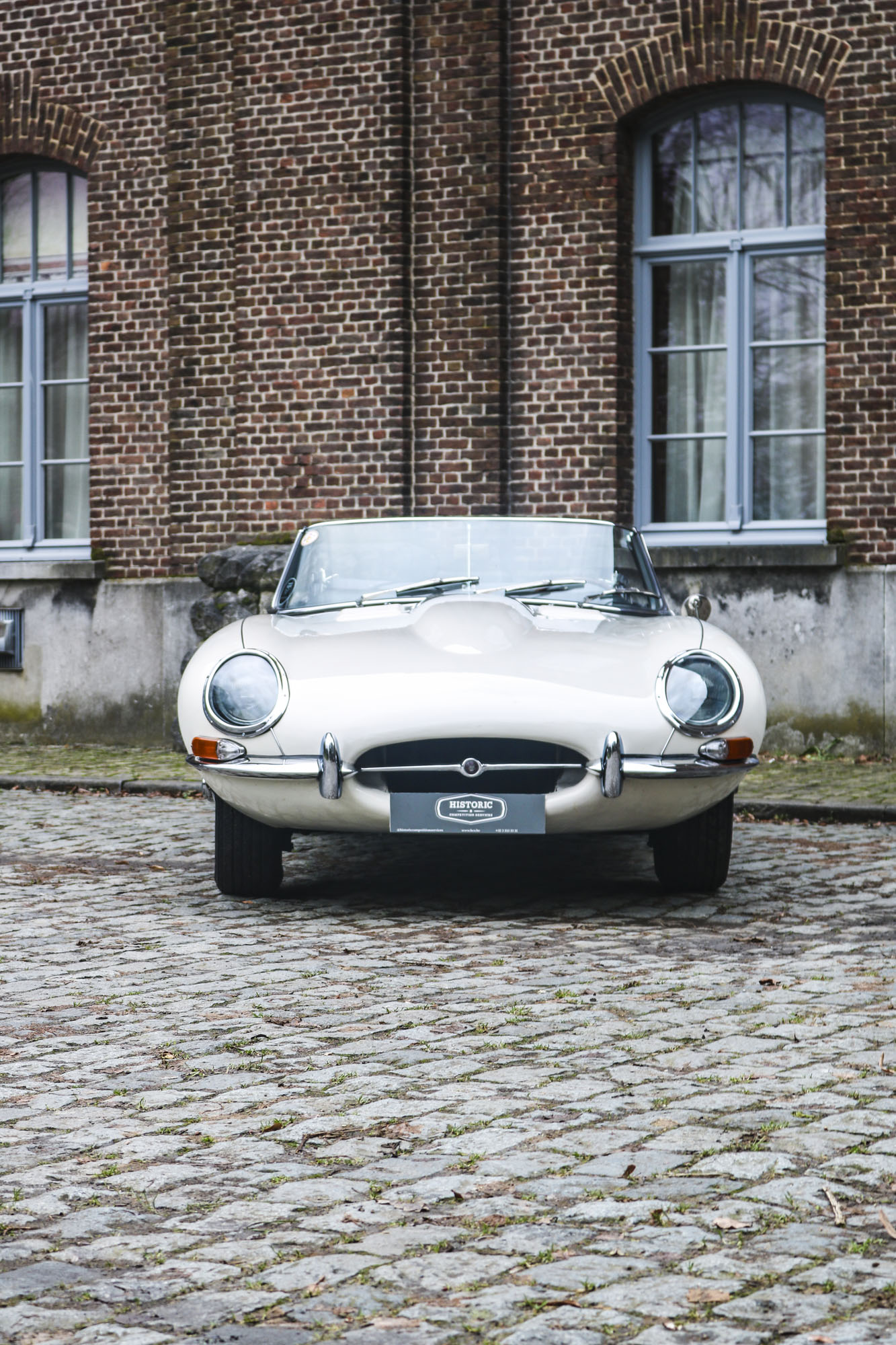 Modern art
For all who have eyes to see, the Jaguar E-type is a classic piece of sculpture and was cited for excellence of design by the Museum of Modern Art. But for those with both eyes and insight, the classic Jaguar styling is only the outward sign of an extraordinary sophistication beneath the surface.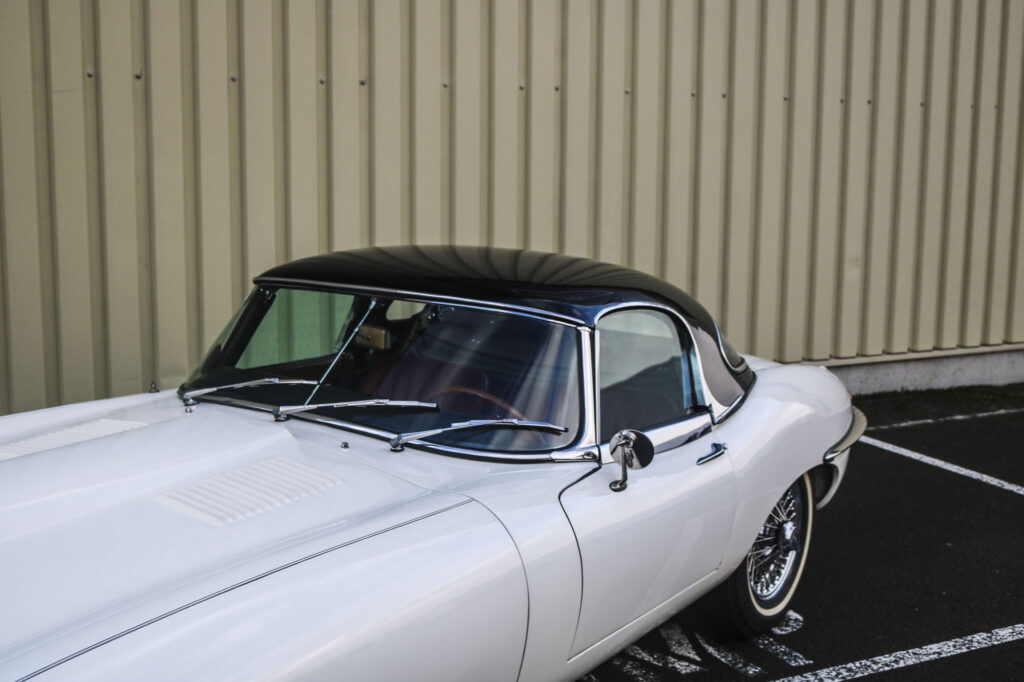 Hard top
The black hardtops gives the E-Type a nice two tone styling. This durable option gives you all the comfort you need for cold weather touring. It is easy removable by the three hinges on the windscreen. Best to do this with 2 people.
Bigger cubic engine
The 4.2 litre engine produced the same power as its 3.8 litre predecessor; 265 hp at 5,500 rpm, but torque was increased to 283-lb/ft. Pushing the travellers in to the seats of this white rocket. The 4.2 litre cars provide a more refined driving experience and the Jaguar all synchromesh four speed gearbox makes driving less demanding. The engine was rebuilt in '92 and a new crankshaft, bearings, valves and valveguides were fitted.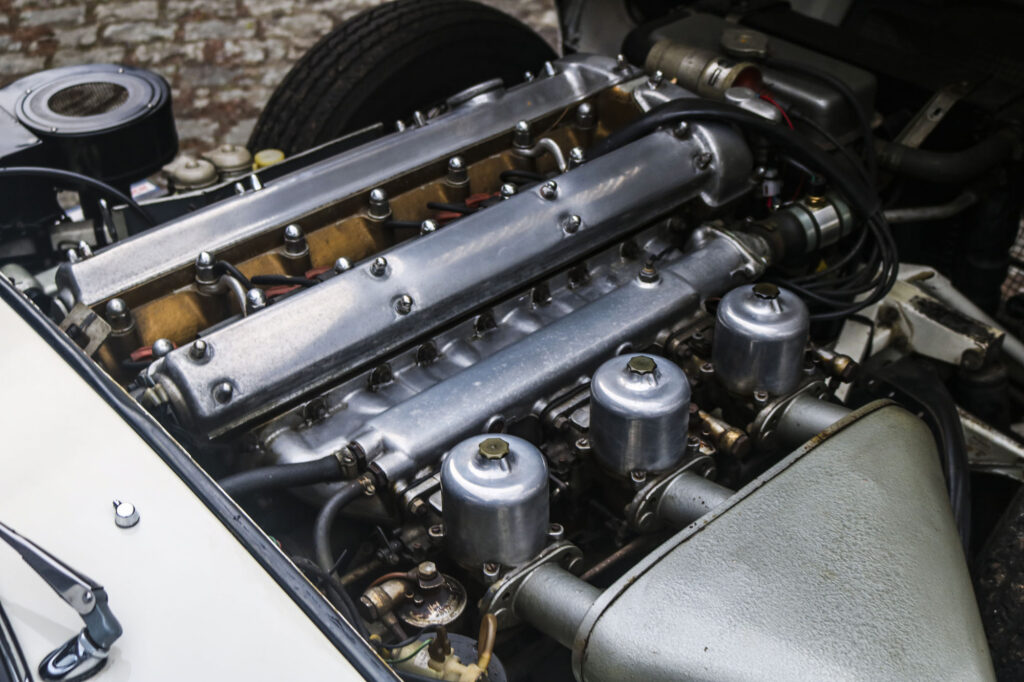 This British Icon is in beautiful condition and drives so well, finished in
Old English White with red leather trim, black foldable hood and black hardtop.
If you ever consider entering a world rally and do not want to be left behind,
this is the vehicle you should be seriously considering; it's a front-runner.
Interested to know more?
HCS are looking forward to hearing from you.
Just simply fill out the form underneath and we'll contact you directly.