1936 Invicta 4 1/2 L
S-Type Low Chassis
Registration : NL registered
Chassis Number: S92
Engine Number: S10751
Knowing the history of a classic car is key.
This Invicta S-type has been build to the specifications of a real S-type using a lot of original parts.
Only an expert would know the
difference.
With this knowledge you'll find this car is in pristine concours
condition.
Lower centre of gravity
Launched at the 1930 Motor Show at Olympia, the S-type Invicta featured an all new 'under-slung' chassis that achieved a much lower centre of gravity by positioning the axles above the frame rails instead of below as was normal practice at the time. Just about the only thing the S-type Invicta had in common with its contemporary stablemates was the 4½-litre Meadows engine, which was also used for the 'NLC' and 'A' models.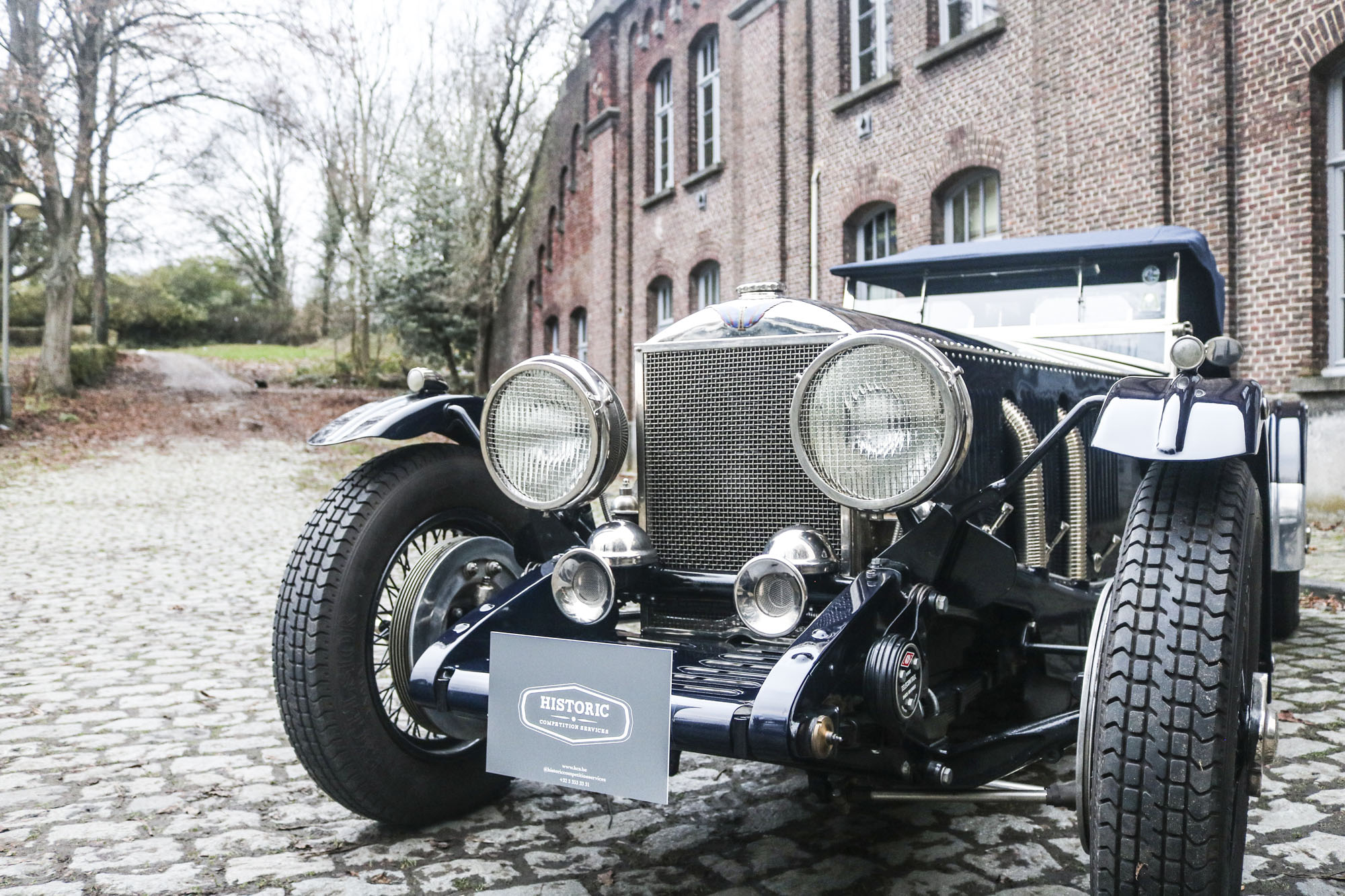 Torque
Like most low-revving engines it delivered ample torque in the lower and middle speed ranges. Indeed, the Invicta can be throttled down to 6-8mph in top gear - despite its relatively high 3.6:1 final drive ratio - and will then accelerate rapidly and without complaint when the accelerator is depressed. Contemporary motoring press reports typically recorded acceleration figures of 10-70mph in 19 seconds, which speaks volumes for the Invicta's legendary flexibility.
Eligible
The Low-Chassis Invicta offered here is in pristine
concours condition.
During the meticulous and professional restoration no money has been spared. If you're looking for a prewar car that is eligible for all rallies this is the one.