This remarkable beauty

is one of




Lagonda's best kept

secrets
Registration : Luxemburg registered
Chassis number : Z10129
Exterior
This remarkably rare vehicle has retained its pristine condition through meticulous maintenance since undergoing a comprehensive restoration in 1978
and a complete mechanical rebuild in about 2010.
.
The green and black two-tone colour scheme still shines brilliantly. The restoration efforts were dedicated to preserving its originality, evident in the untouched Rexine upholstered roof, which is the
wo
rld
'
s first-ever water-repellent fabric.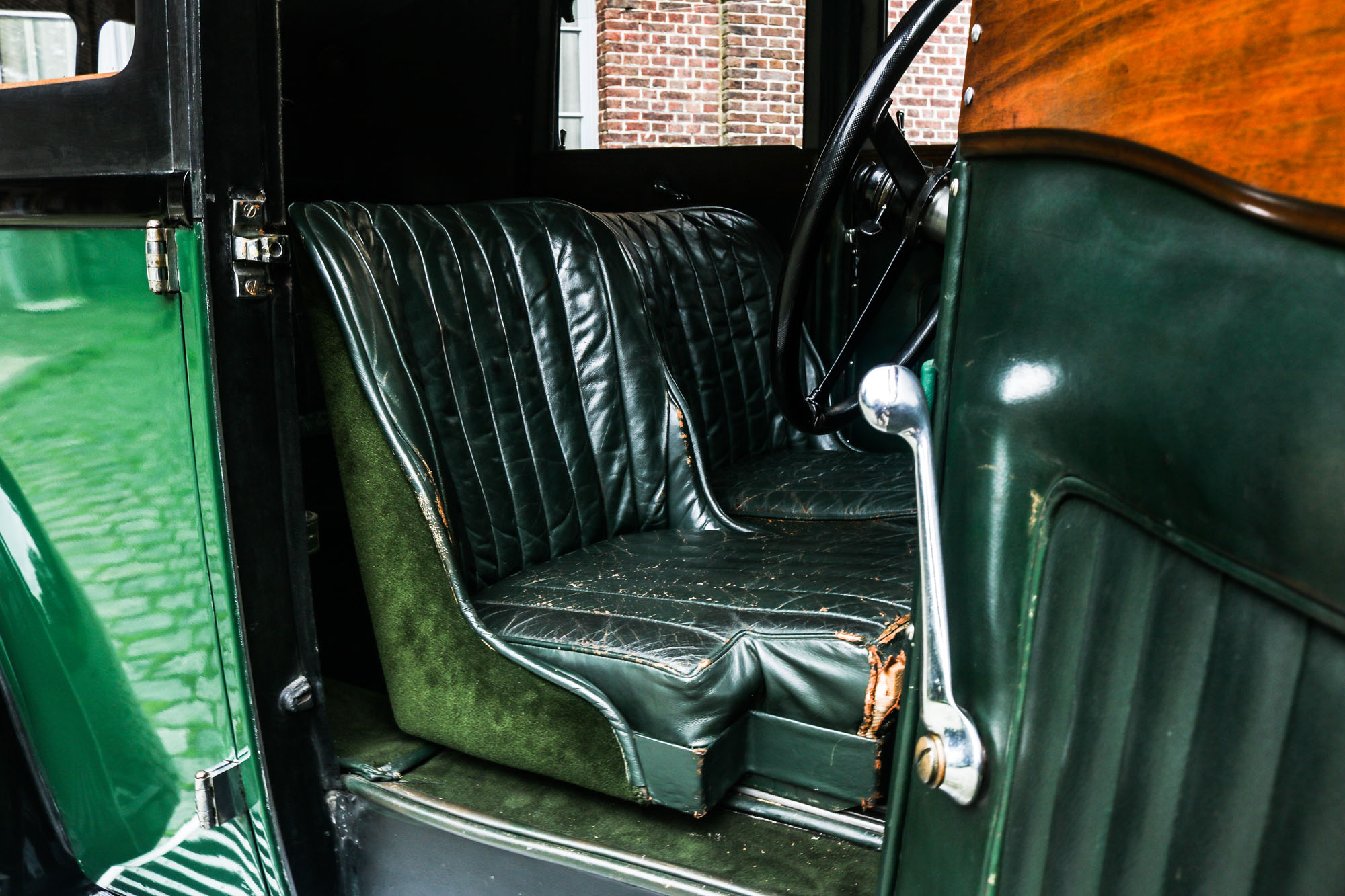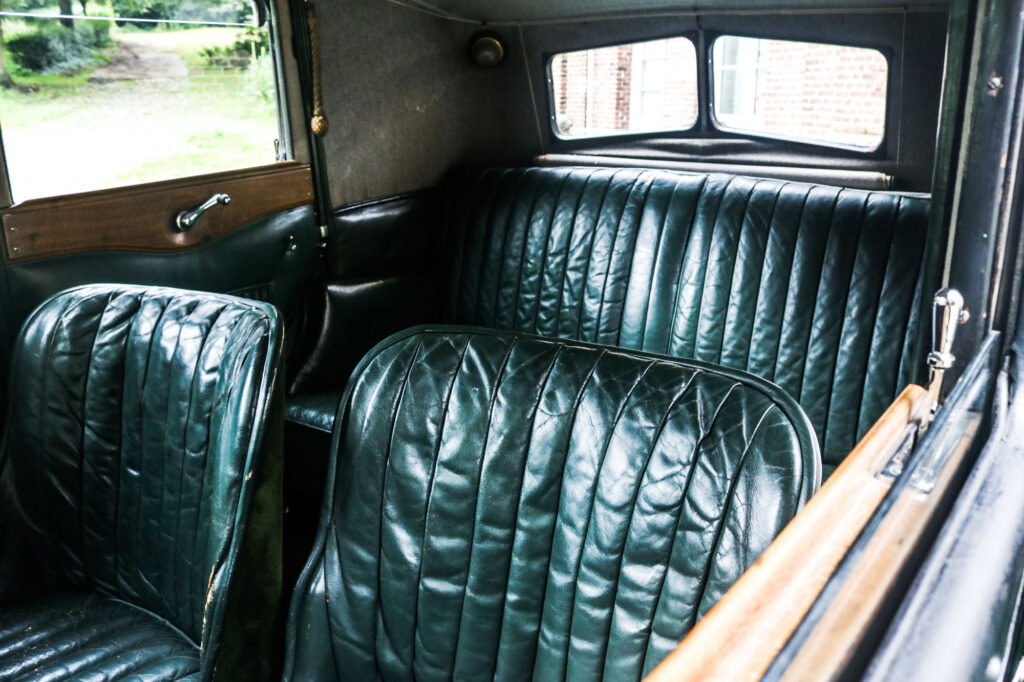 Interior
The dark green leather interior of this rare automobile is exceptionally well-preserved, maintaining its original condition. The wooden dashboard proudly displays a set of Smith gauges, adding to its timeless charm. Noteworthy features include a chauffeur's lever on the driver's window, allowing for swift up-and-down movement, as well as a tube with a spring on the headlining that controls the curtain at the back window
.
Mechanically
In
more recent years the car
underwent an extensive
mechanical
overhaul
led
by the renowned expert Julian
Messent
, now director of
HCS. As a result, the 3-liter engine is now operating at its absolute peak performance, with impressive torque and power that rivals its
bi
gger brother
, the 4.5-liter Meadows engine.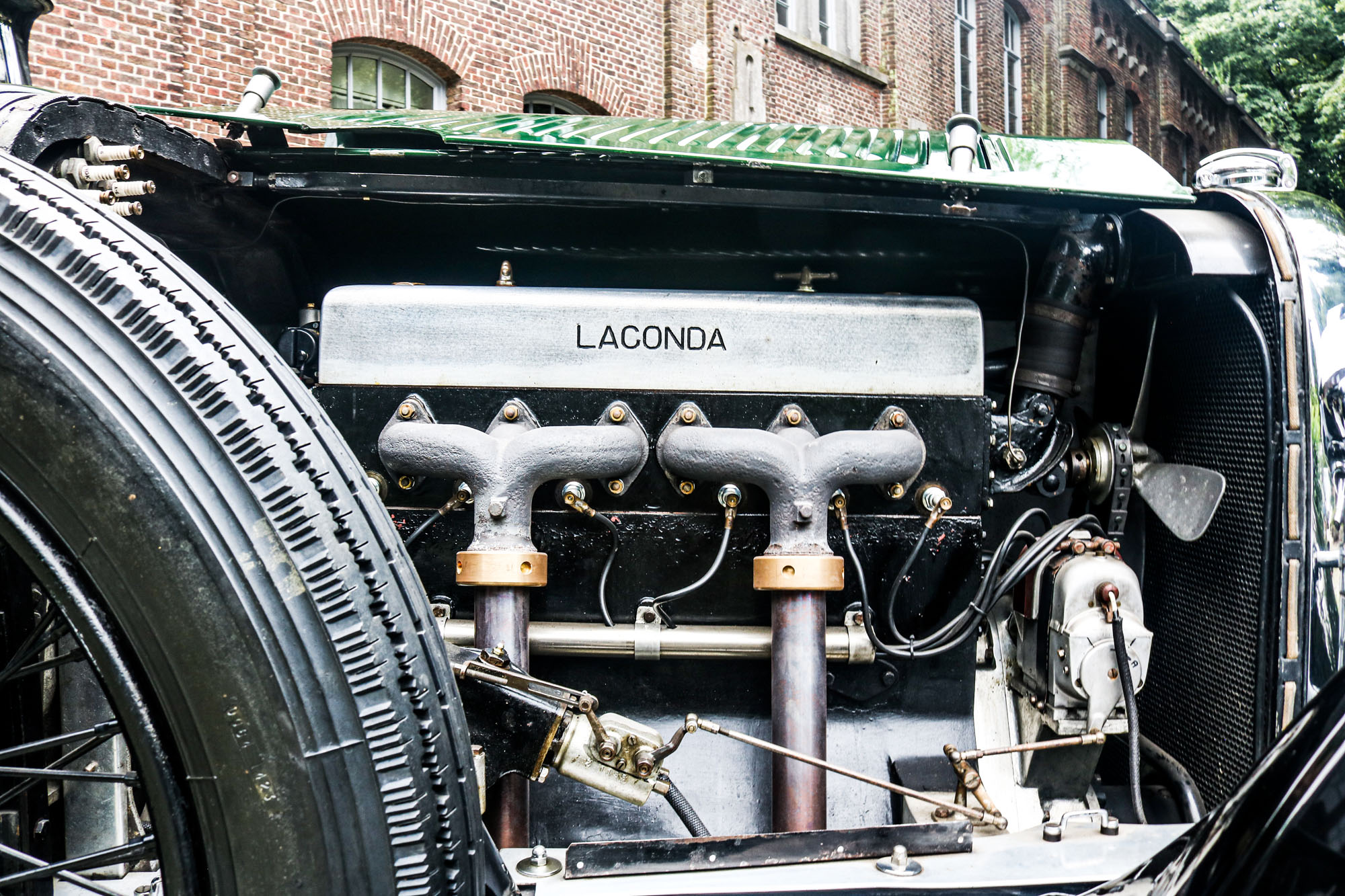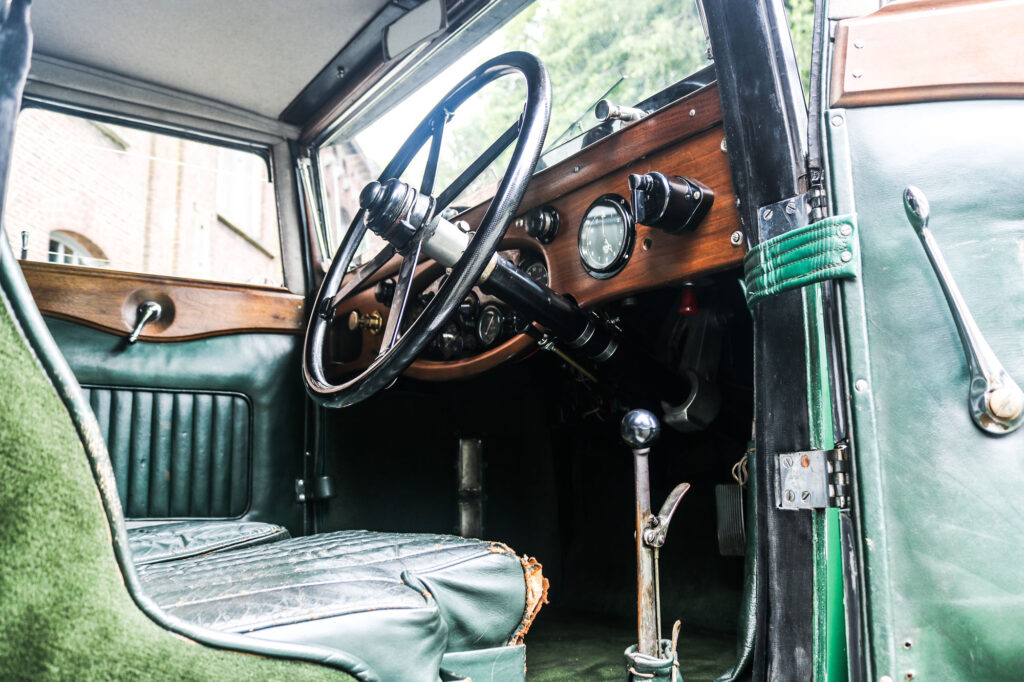 Aged to perfection
This exceptional automobile is a true work of art Its great condition and exquisite patina are reminiscent of a fine wine, aged to perfection and a pure delight to experience. Meticulously maintained, this car boasts powerful and smooth performance, along with refined and subtle nuances that make it a masterpiece. The only thing it needs now is a worthy custodian to continue its dignified aging process. More information and photos are available upon request, revealing the full extent of its charm and allure.
Just simply fill out the form underneath and we'll contact you shortly.