1950 Lea Francis
2 1/2L Sport
Like all 2.5 Litre L-F's this car accelerates and drives surprisingly fast,
is able to reach a top speed of 140Km/h yet is very comfortable and suitable
for long journeys, easily keeping up with modern traffic.
Registration : UK registered
Chassis number : 5154
Engine number : S5171


History
R. H. Lea and G. I. Francis started the business in Coventry (UK) in 1895. They branched out into car manufacturing in 1903 and motorcycles in 1911. Lea-Francis built cars under licence for the Singer company. In 1919, they started to build their own cars from bought-in components.From 1922, Lea-Francis formed a business relationship with Vulcan of Southport sharing manufacturing and dealers. Vulcan supplied bodies to Lea-Francis and in return got gearboxes and steering gear. Two six-cylinder Vulcan-designed and manufactured cars were marketed as Lea-Francis 14/40and 16/60 as well as Vulcans. The association ended in 1928 when Vulcan stopped making cars.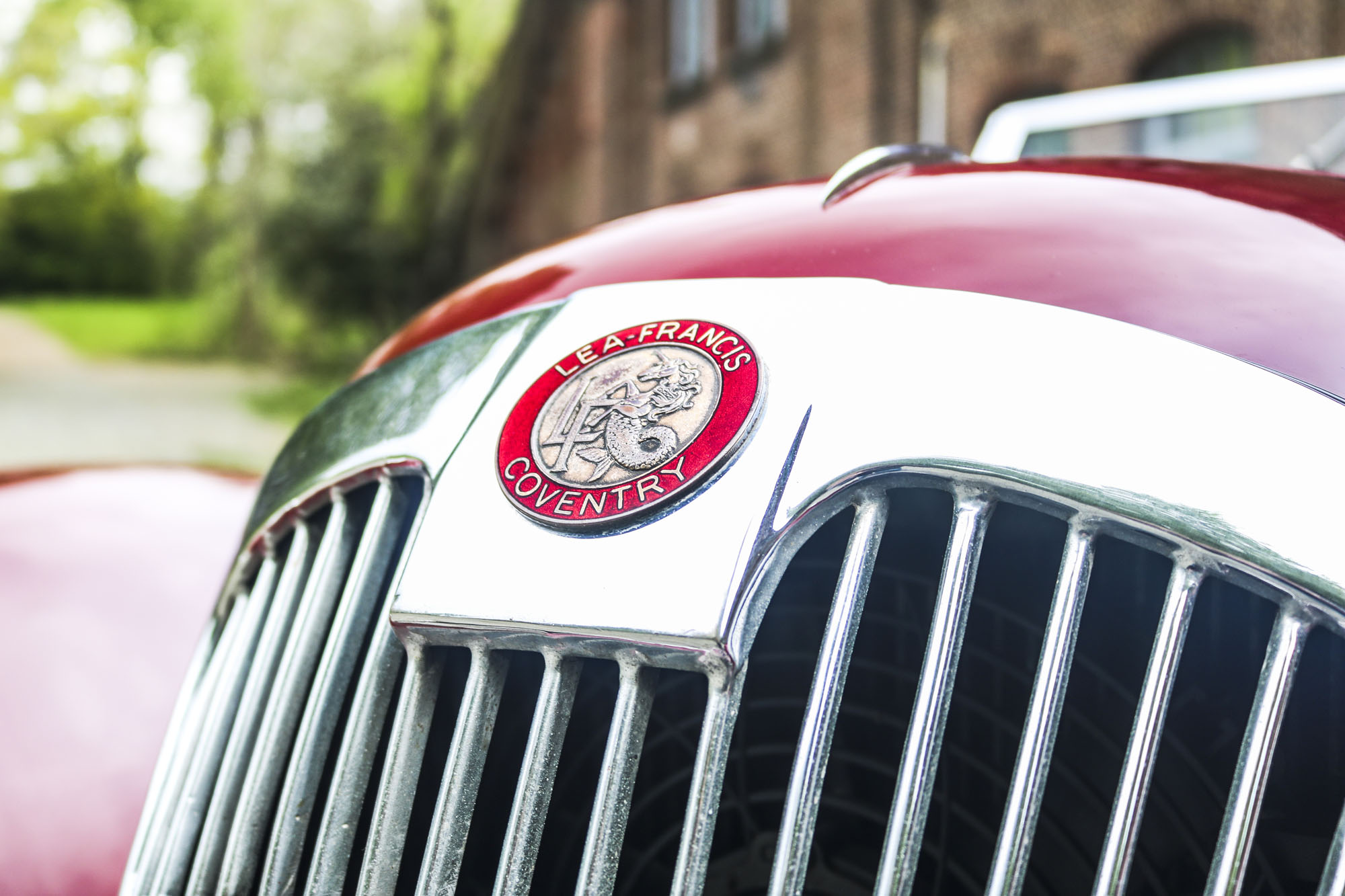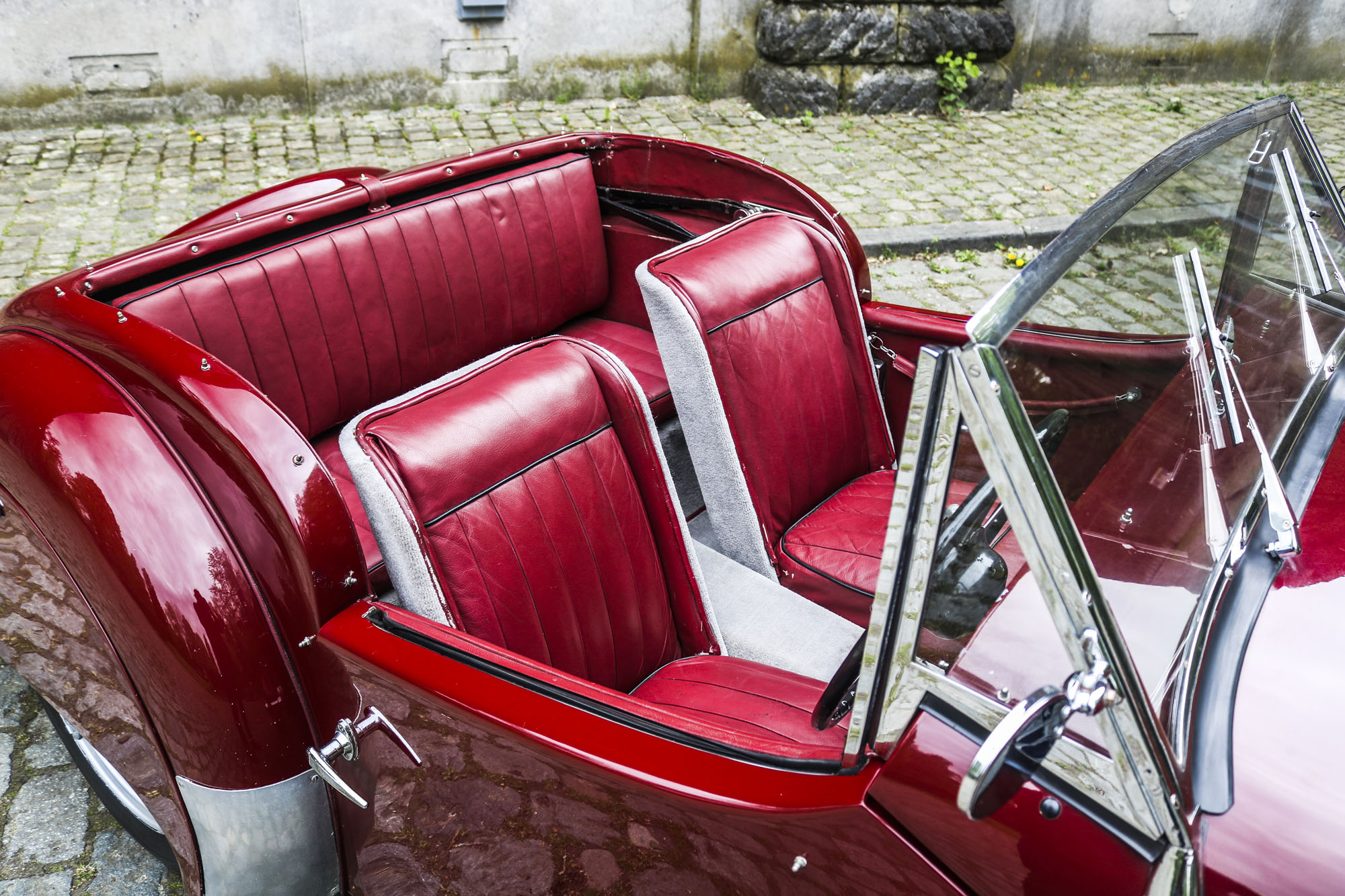 Birth of a sports-car
A sporting image began to appear from about 1925, leading to models such as the Hyper and the Ace of Spades. The Hyper, also called the S-type, was the first British supercharged production car with a 1.5 litre Meadows engine, and in 1928 a Lea-Francis Hyper won the Ulster TT, a 30-lap race on the 13.5-mile (21.7 km) Ards circuit on the roads of Northern Ireland in the hands of legendary race car driver Kaye Don. The race was watched by a record 250,000 spectators and the victory placed Lea-Francis firmly on the map.The company was re-formed in 1937 under the chairmanship of George Leek with other ex-Riley Motor men such as R.H. Rose who designed a new engine for Lea-Francis having a similar layout to the Riley 12/4. The 12 hp and the 14 hp (actually 12.9 hp) were introduced in 1937 and continued until the start of the war in 1939 when production ceased and the factory concentrated on manufacturing forthe war effort.
Post-war
Post-war car production commenced in 1946 with updated vehicles based on the pre-war designs. The 14 hp Saloon and Sports were luxurious and sporty vehicles and were popular, if expensive. Eventually, an improved chassis with independent front suspension and hydraulic brakes was introduced across the range and in 1950 the 18 h.p. saloon and 2½ litre Sports, both with the more powerful 2.5 litre engine, were introduced. Production once again came to a halt in 1954 after not having been present at Earl's Court since 1952.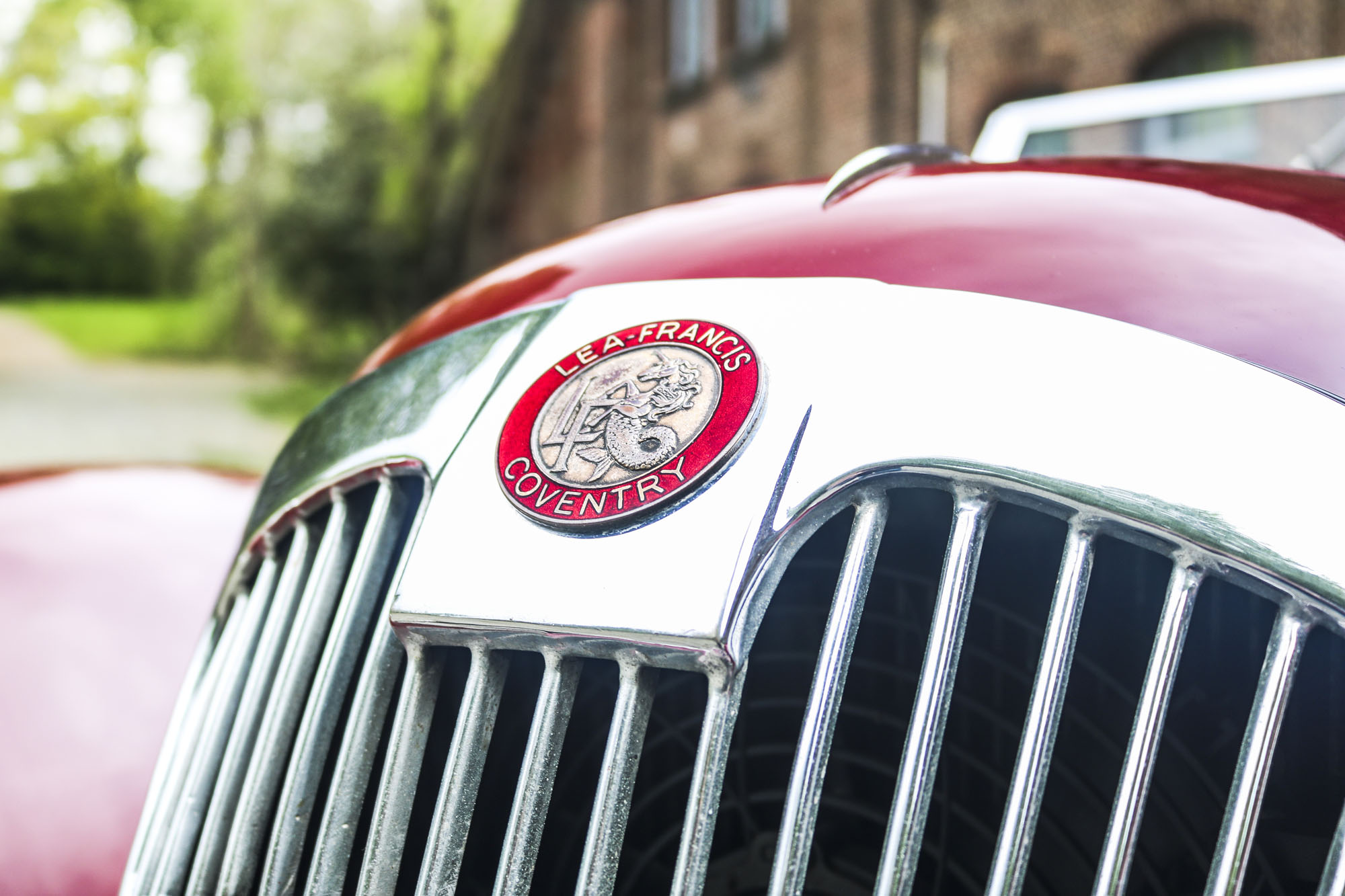 The offered car is one of only 77 Lea Francis 2 ½ Litre Sports ever produced, this making it without any doubt one of the most exclusive cars to drive. This Lea Francis had an older complete body off restoration and a professionally rebuilt engine. The restoration included improvements as a 4 branch exhaust manifold, alternator and electronic ignition and a full weather equipment.

The four cylinder engine, mated to a four speed gearbox, was quoted at 100+ bhp and this enables the car to keep up with modern traffic and also makes it ideal for touring. It drives surprisingly quick, able to reach speeds up to 140Km/h.
These car were hand built with a high quality standard. A classy and comfortable way to head off to the south of France!
Just simply fill out the form underneath and we'll contact you shortly.