1936 W.O. Bentley
4 ½

litre




Le Mans Tourer RC42
For those seeking an authentic,

matching
numbers

vintage W.O. Bentley

with
exceptional provenance and history, this
opportunity is truly one-of-a-kind.


It

is primed for immediate enjoyment.
Ultra-rare British car
Regularly campaigned in historic rallies
Registered in the Belgium
UK V5 present
FIVA ID
Engine number: RC 491 E
Chassis number: RC42 - DS3570

4398cc cc, 4 cylinder engine, 4-speed manual
A Remarkable Vintage B

entley
The Bentley RC42 is an exceptional vehicle, part of an elite series of vintage Bentleys from the mid-1930s. Crafted
by Bentley
in 1936, it holds a prestigious place as one of the six exclusive 4 ½-litre models produced
by Bentley
using original parts manufactured before the Bentley Cricklewood factory
was taken over by Rolls Royce
in 1931 following
the bankruptcy of Bentley Motors.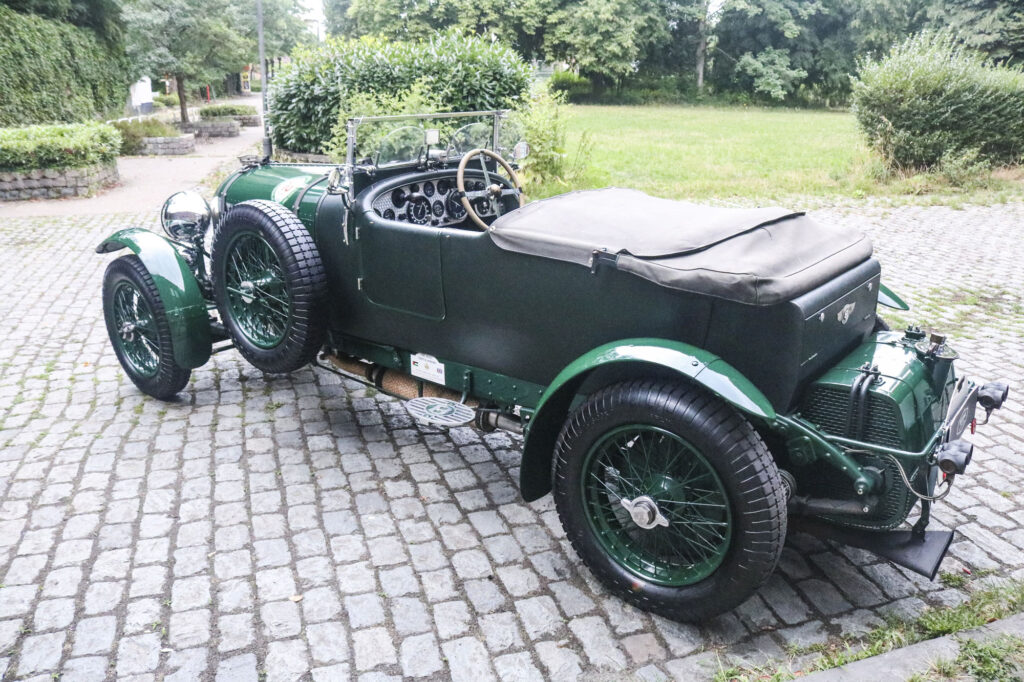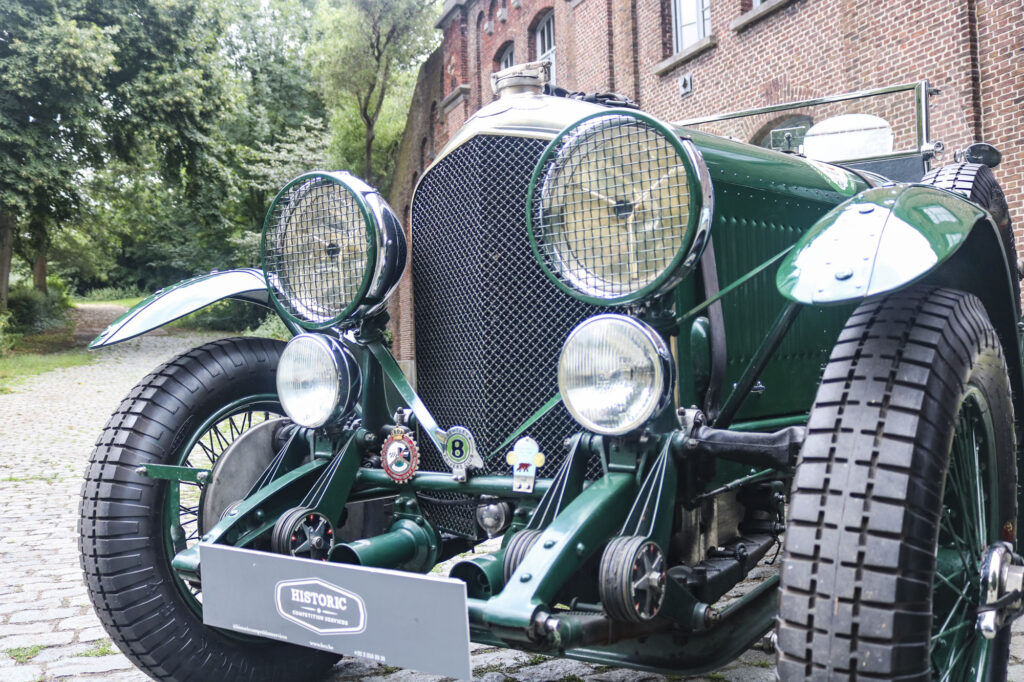 R.C. (Reconditioned Chassis)
The transition of ownership brought about a treasure trove of new old stock and reconditioned components. Two automotive veterans,
Nobby
Clarke, the former Bentley Racing Team Manager, and Hubert Pike, a former Bentley Dire
ctor, conceived the idea of constructing the R.C. (Reconditioned Chassis) Series, consisting of ten masterpieces –
six 4
½-litre models and four 3-litre models.
All cars were constructed by the Bentley Factory in their service department
using original WO Bentley parts.
Six

4 ½-litre
With the chassis numbers RC41 to RC46, the six 4 ½-litre vehicles were designed to meet highly sought-after specifications. These included a 10ft 10in wheelbase chassis, a standard crank 4 ½-litre engine, The latest and most sought after D Type gearbox, a 3.53 Speed Six-type rear axle, servo-type self-wrapping front brakes with a sturdy front axle, and 4-litre steering gear.
To clarify the unique status of this vehicle, there were only six (6) RC-Series 4.5 Litres produced by Bentley's Service Department, and they are as follows:
RC41: Completely original with matching numbers, in its original condition.

 

RC42: Rebodied with a Le Mans-style Tourer body. 

 

Matching numbers. (Originally Vanden Plas 2 door drophead tourer)

 

RC43: Features a non-original chassis number (UK3286).

 

RC44: Rebodied with a Le Mans-style Tourer body.

 

RC45: Rebodied with a Le Mans-style Tourer body.

 

RC46: Rebodied with a Le Mans-style Tourer body.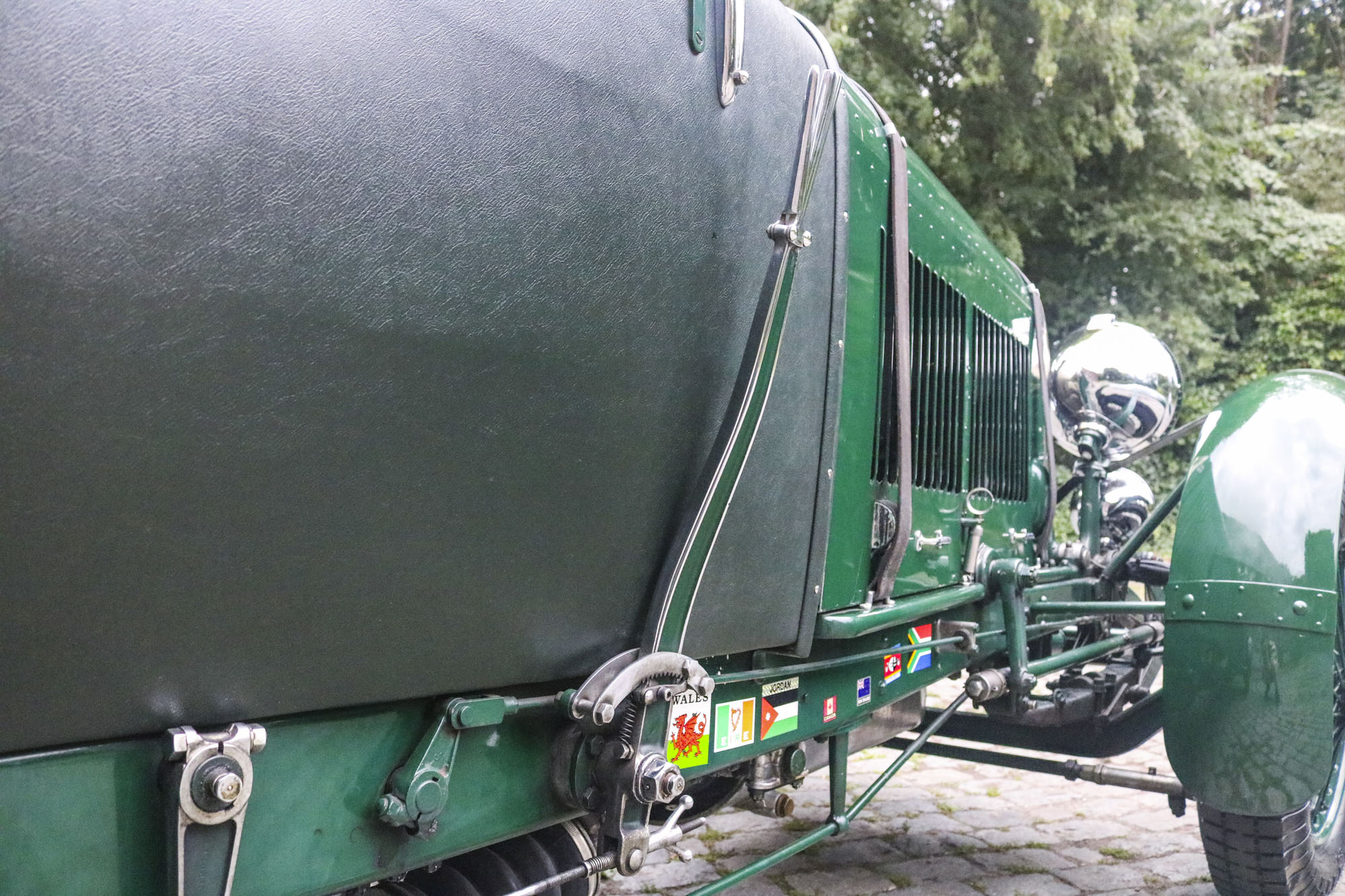 Exterior
Among the collection of new old stock parts, RC42 boasts a
4.5
Litre
1929
chassis
DS3570,
Originally
draped in an aluminum two-door, four-seater Tourer body crafted by Vanden Plas (identified as Nr. 3471 accord
ing to original Vanden Plas Coach
builder records).
The car
now has a very good Le Mans style body with
green paint and racing green
fabric
which
are in superb condition
.
Restoration
Originally registered as DMX 417 (with the original British registration still available), RC42 underwent a transformation between 1992 and 1994.
The
skilled hands of Mark Huckle from Lincolnshire
in England
,
Huckle
painstakingly rebuilt this Bentley into
a Le Mans-style body. The craftsmanship proved to be
very well conceived
, as evidenced by the car's crowning achievement of being named the Vintage Champion at the B
entley
D
rivers
C
lub
1994 Blenheim Palace Concours.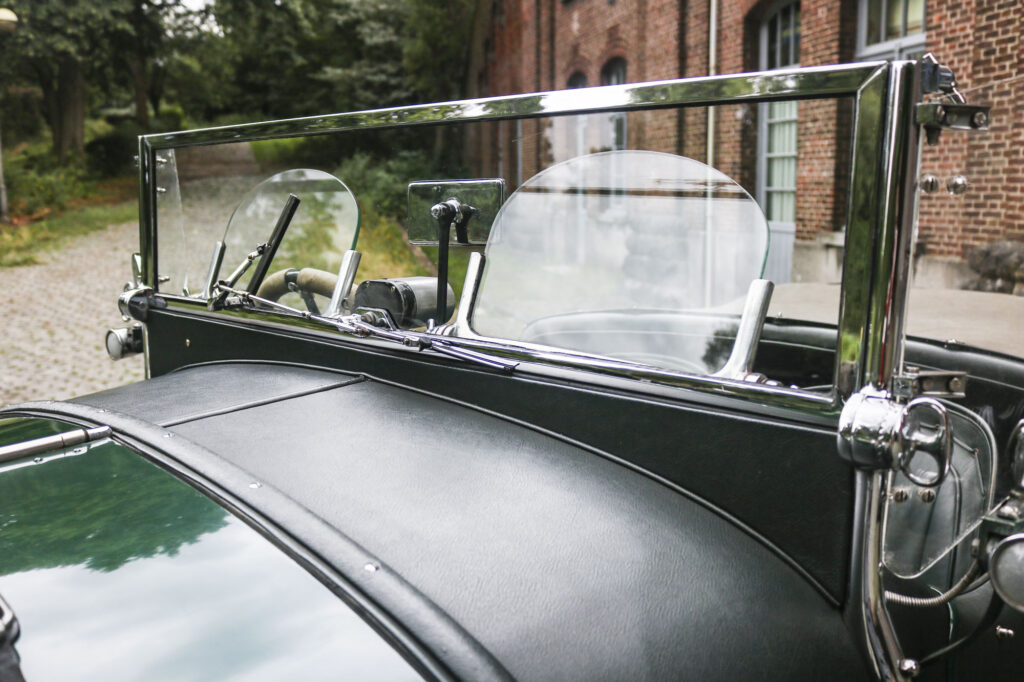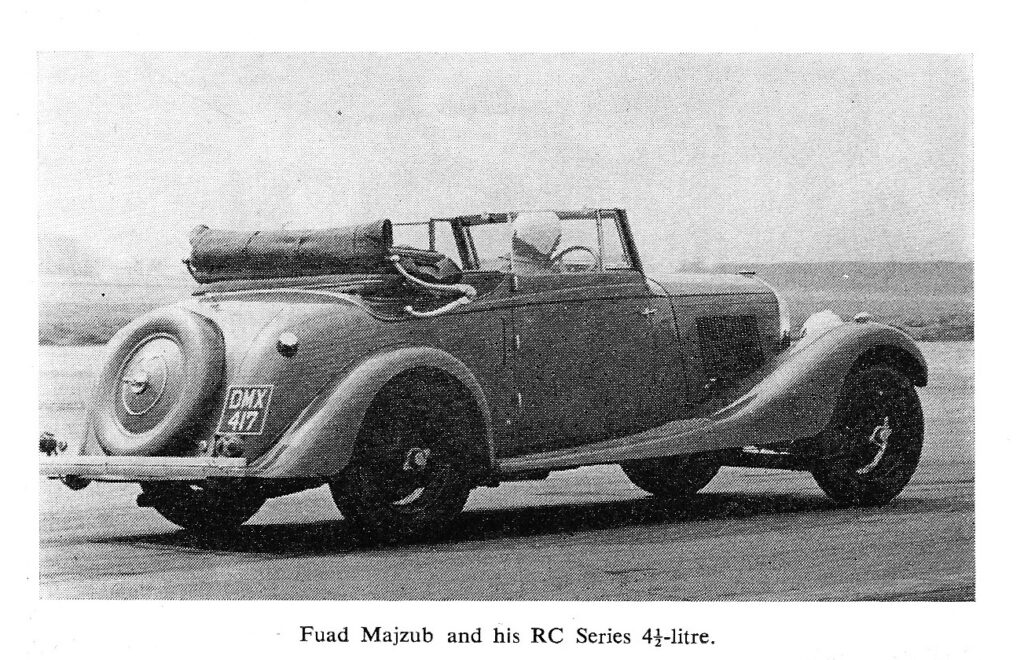 Owner history
This illustrious Bentley comes with an extensive and well-documented history registered by the Bentley Drivers Club, tracking ownership between 1936-1948 and from 1974 to the present day. It spent a significant period from 1975 to 1992 as part of the esteemed Fuad Majzub collection, elevating its stature even further.
Traveling wide and far
Acquired by the present owner in 2001, this Bentley has been an active participant in international rallies. The car has traveled far and wide, showcasing its prowess in events such as :
2002 West Coast USA & Canada

2003 Jordan

2005 New Zealand

2007 South Africa

2014 Belgium to San Tropez

2020 Belgium to San Tropez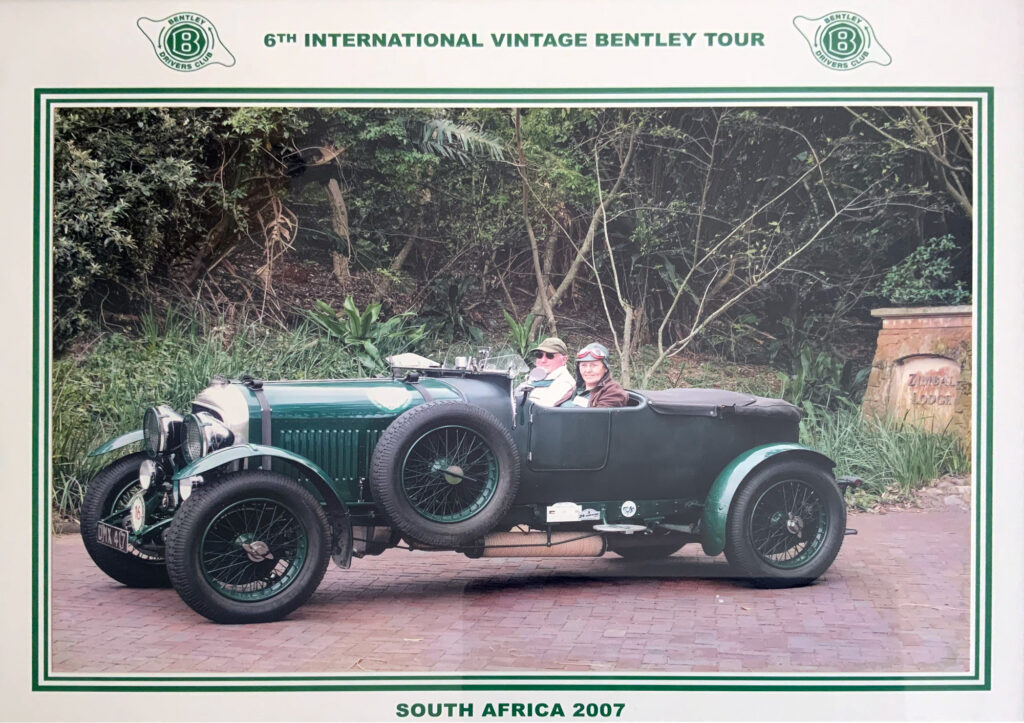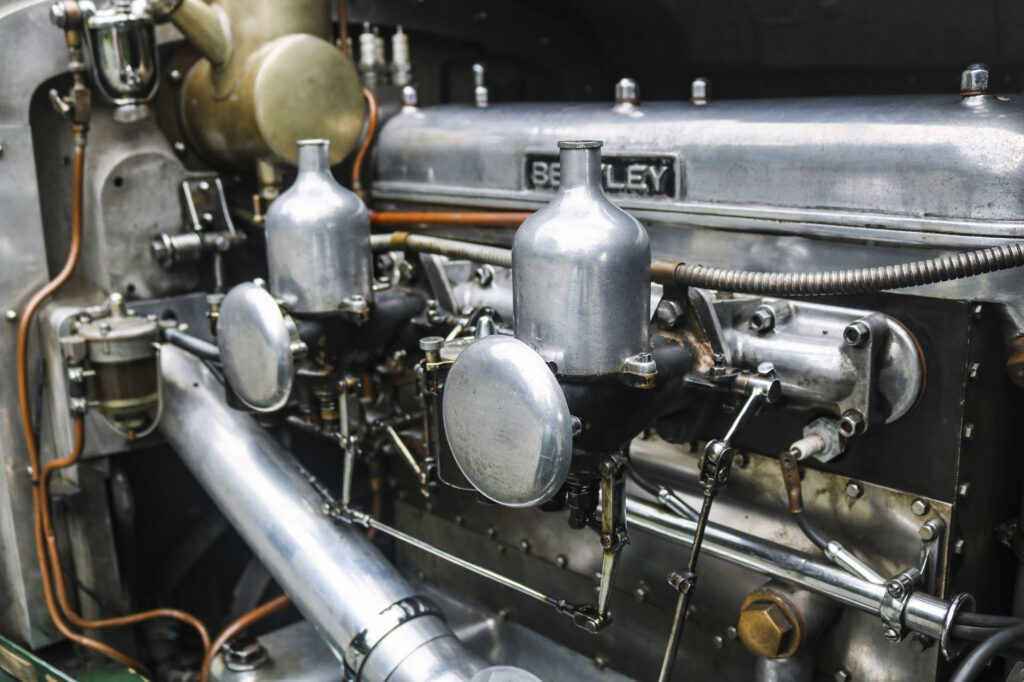 Engine

rebuild
In 2010, an extensive engine rebuild was undertaken by the skilled hands of Bentley Specialist, John Ambler Restorations, from West Yorkshire, GB, included the installation of a Phoenix crank and rod set and diaphragm clutch conversion. Subsequently, the Bentley has only traveled a mere 9,000 miles and every mile is listed an a notebook including fuel used etc. The present owner, a proficient engineer, has shown meticulous care for this automotive gem, making various enhancements to elevate the driving experience. Notable modifications include the installation of an RH throttle pedal, a Halda trip master, additional spotlights, Blockley tires, rebuilt magnetos and starter motor, overhauled SU carburettors, an authentic Fish-tail SS exhaust system, an electrical cooling fan, and regular maintenance on brakes, steering, and suspension.
Time-earned charm
Cosmetically, this vintage Bentley is in wonderful condition and exudes a time-earned charm, reflecting its endurance and quality while being lovingly maintained.
For those seeking an authentic, matching numbers vintage Bentley with exceptional provenance and history, this opportunity is truly one-of-a-kind.
It
is primed for immediate enjoyment. It comes with Dutch and British registration documents and a FIVA ID card, and all mechanical components still bear matching numbers, just as they did when the car left the RR & Bentley factory in 1936. It will also leave with a full major service by HCS before delivery.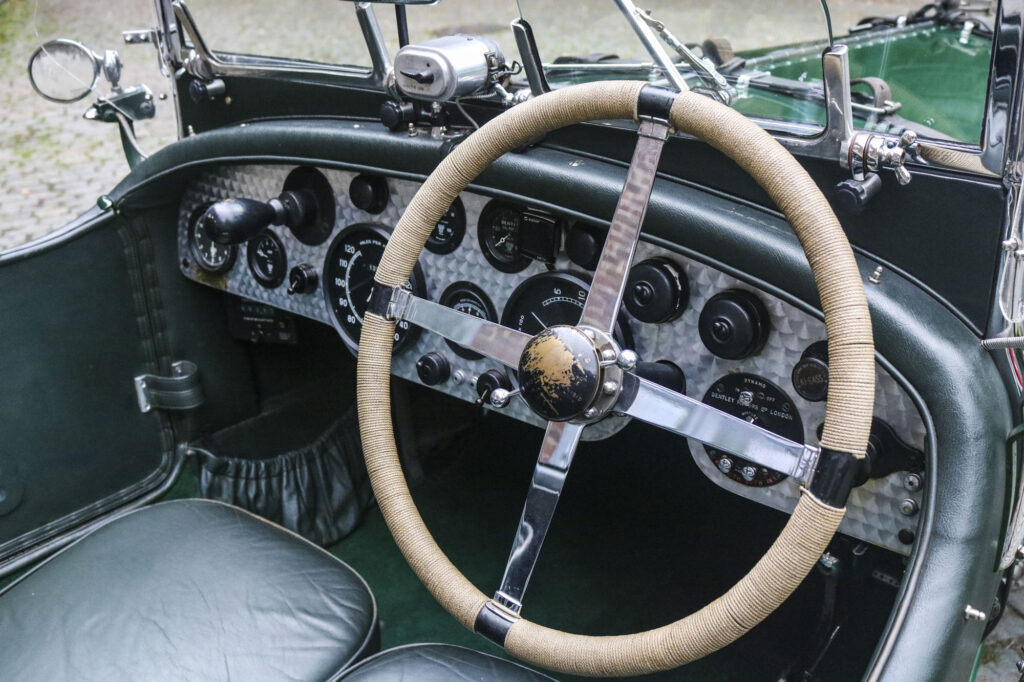 Interested to know more?
HCS is looking forward to hearing from you.
Just simply fill out the form underneath and we'll contact you directly.