1957 Cooper
Coventry Climax
In 1957, Alec Mildren's journey with this Cooper racing car commenced
when he acquired it directly from the Cooper factory. His intention was clear – to set the Australian racing scene ablaze. The car's participation in numerous races is meticulously documented, painting a vivid picture of its historic racing legacy.
Highlights
• Chassis number : F2 28 57
• Engine number : 31121 102
Star of the Australian Gold Star
This 1957 Cooper Climax, known as F2-28-57, played a significant role in the Australian Gold Star racing series, which began during the 1957/58 season. This championship was designed for Formula Libre car drivers and comprised multiple rounds (typically 8 or 9) held on various tracks across Australia. Points were awarded based on performance, and the driver with the highest overall point total at the end of the series received the CAMS Gold Star.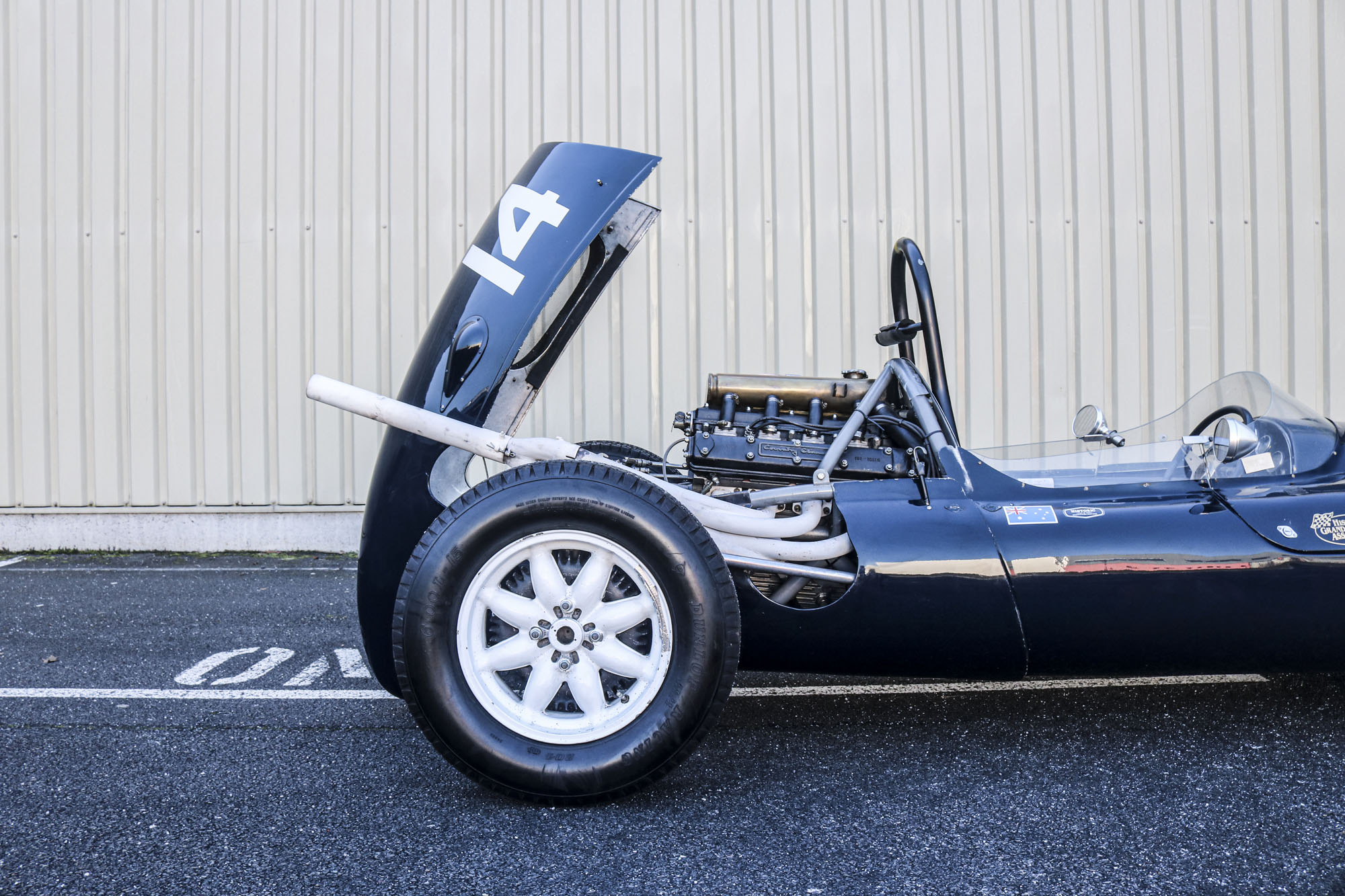 The first GP win by a rear-engined car.
Sir Stirling Moss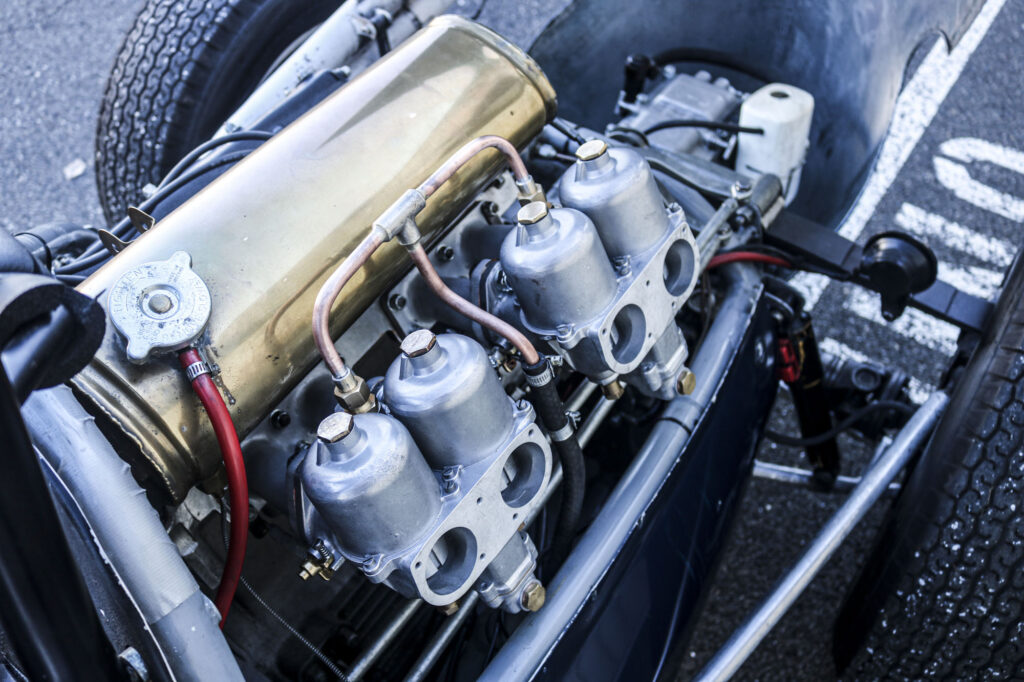 Legendary Driver Alec Mildren
In 1958, Alec Mildren raced this Cooper T43-Climax, finishing second in the Australian Drivers' Championship, behind Stan Jones, who was driving a Maserati 250F. In 1959, Mildren secured second place overall in the Gold Star once more, driving the same Cooper T43 Climax and coming in second to Len Lukey.
Original Restored and Ready
F2-28-57 underwent a restoration in the early nineties and was repainted in the colors associated with Rob Walker, the renowned Cooper team boss for whom Stirling Moss raced. The Cooper Climax was ready for Stirling Moss to drive in a demonstration at the 1994 Australian F1 GP.
Remarkably, the car still retains its original body and chassis, along with a Coventry Climax 2-liter engine. It has recently been issued FIA/HTP papers. During the renewal of the FIA papers, period-correct SU DU6 carburetors were fitted to comply with the strict period correctness that the FIA insists on. These original carburetors are extremely rare and were only made for racing purposes (only 70 sets have ever been made). An original set was found and restored. They look great on the car and provide similar performance to the previously fitted (but no longer permitted on the Cooper T43) Weber DCOE carburetors.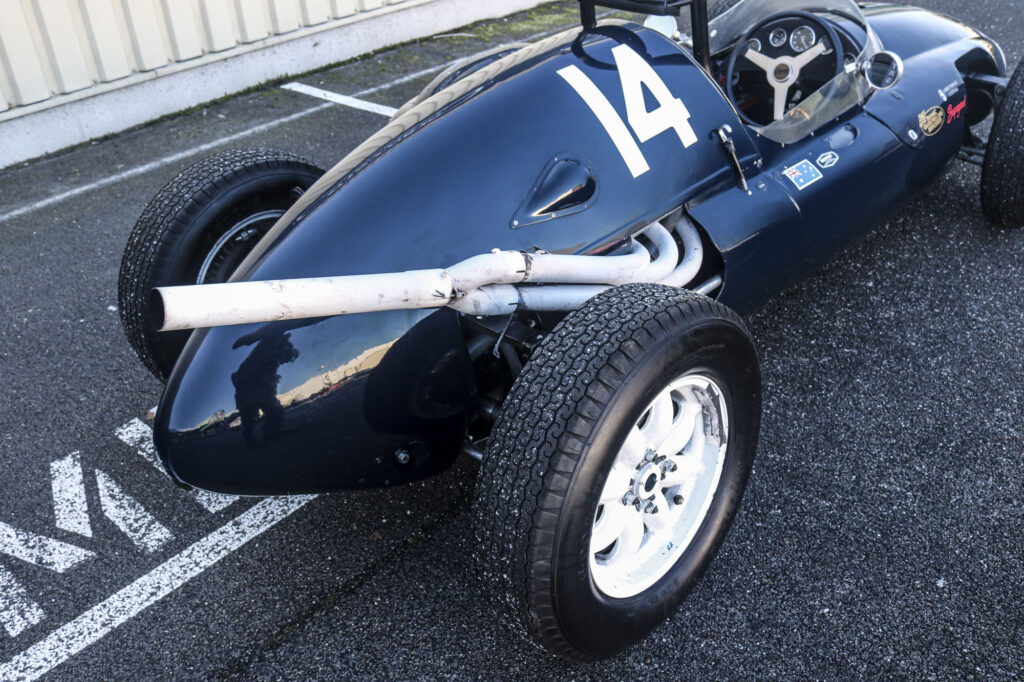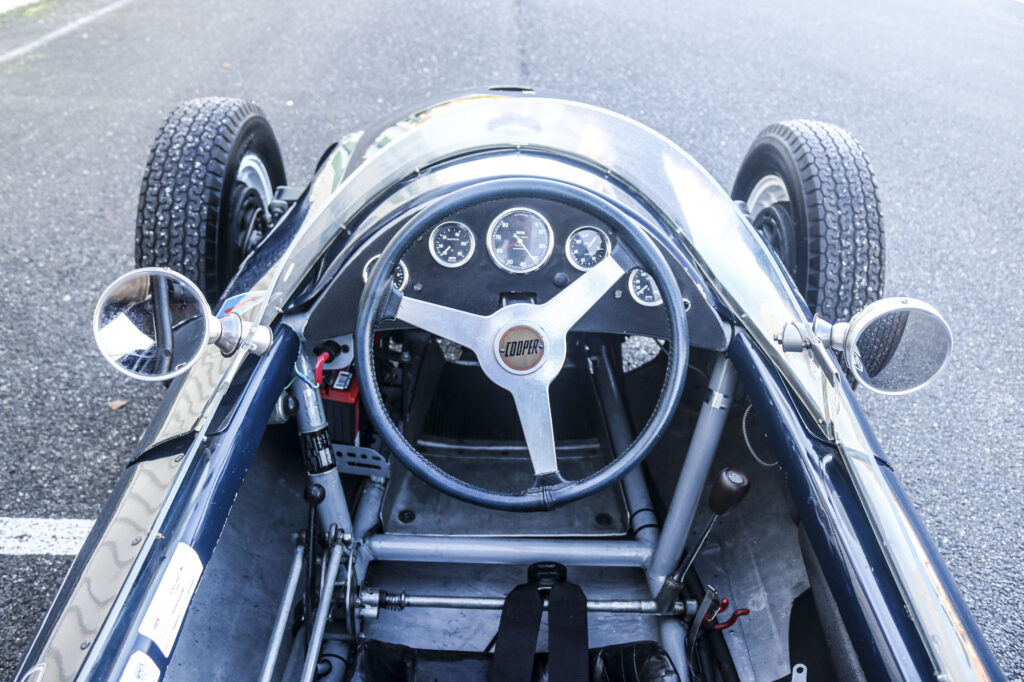 Crafted for the Driver
This single-seater racing car offers both comfort and security, thanks to TRS 5-point seatbelts that firmly hold the driver in place. From the driver's seat, a comprehensive array of Smith gauges provides vital information. The shifter, conveniently located to the right of the driver's seat, ensures seamless control over the four gears, allowing for swift and precise shifts during high-stakes races.
Just simply fill out the form underneath and we'll contact you shortly.