1957 COOPER
COVENTRY CLIMAX
In 1957, Alec Mildren acquired this Cooper racing car directly from the Cooper factory
with the intention of competing in Australian racing events.
There is a comprehensive record of all the races in which the car has participated.
Chassis number : F2 28 57
Engine number : 31121 102
Cooper cars
According to the renowned Cooper historian Doug Nye, the car is listed in his definitive book on Cooper history, "Cooper Cars." The vehicle is fully original, with its original chassis, engine, and all technical components intact.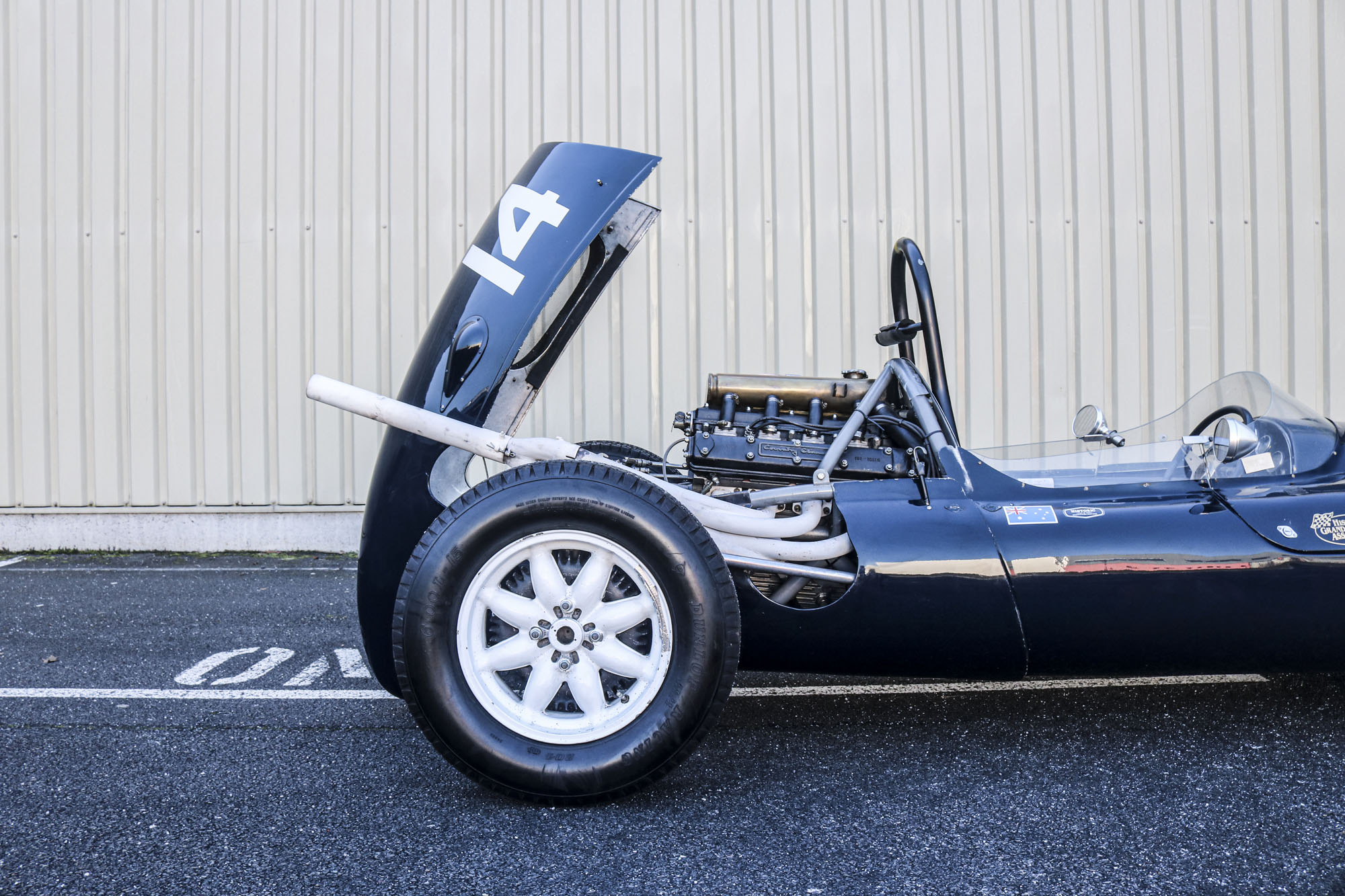 The first GP win by a rear-engined car.
Sir Stirling Moss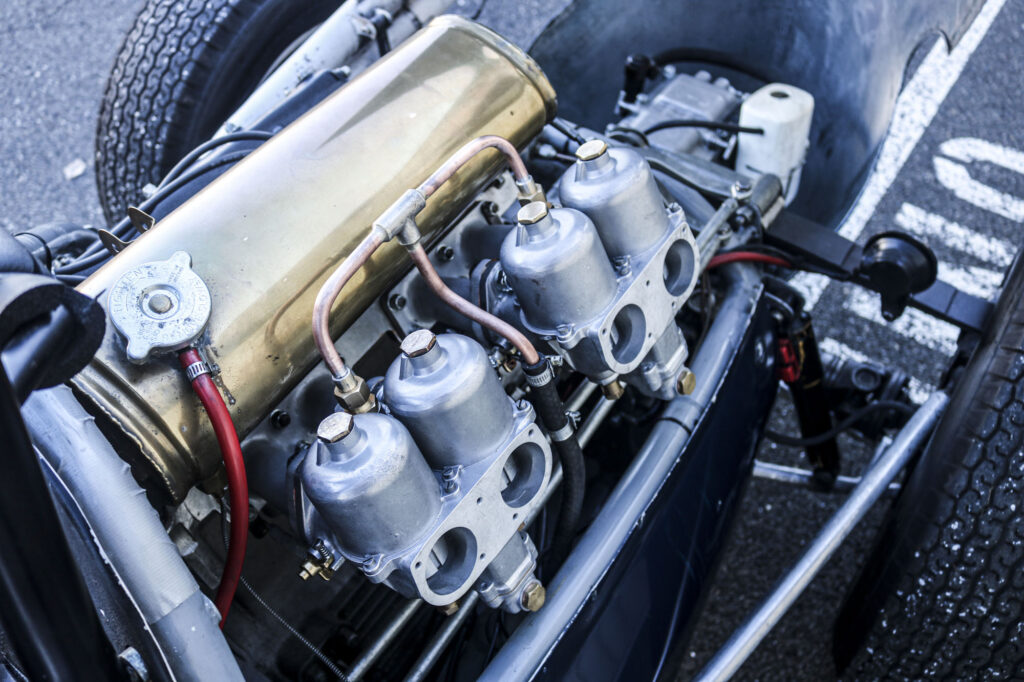 Mechanically
The car is equipped with a 1960cc Coventry Climax engine, which is capable of producing approximately 190 horsepower. The vehicle is fully compliant with the rules and regulations of the FIA, and it operates with ultra-rare SU DU6 carburettors, which were developed by SU specifically for racing purposes. The renewal of the car's FIA Historic Technical Passport (HTP) paperwork is in the final stages of the approval process and has just been signed off. In more recent years, the car has proven itself on the track with successful performances in both the Historic Grand Prix Cars Association (HGPCA) and at various Goodwood events.
Sir Stirling Moss
During the mid-1990s, the vehicle underwent a restoration process that included a fresh coat of paint in the iconic Rob Walker colours that Sir Stirling Moss famously raced with in period. Sir Stirling Moss himself had the opportunity to drive this actual car during a demonstration race at the 1994 Australian Grand Prix. The car's historical significance and its association with the legendary driver were recognized when it was invited to participate in the Sir Stirling Moss tribute at the 2021 Goodwood Revival event. The current owner of the car was honoured to bring it to the event and be a part of the celebration of Sir Stirling Moss's contributions to the world of motorsports.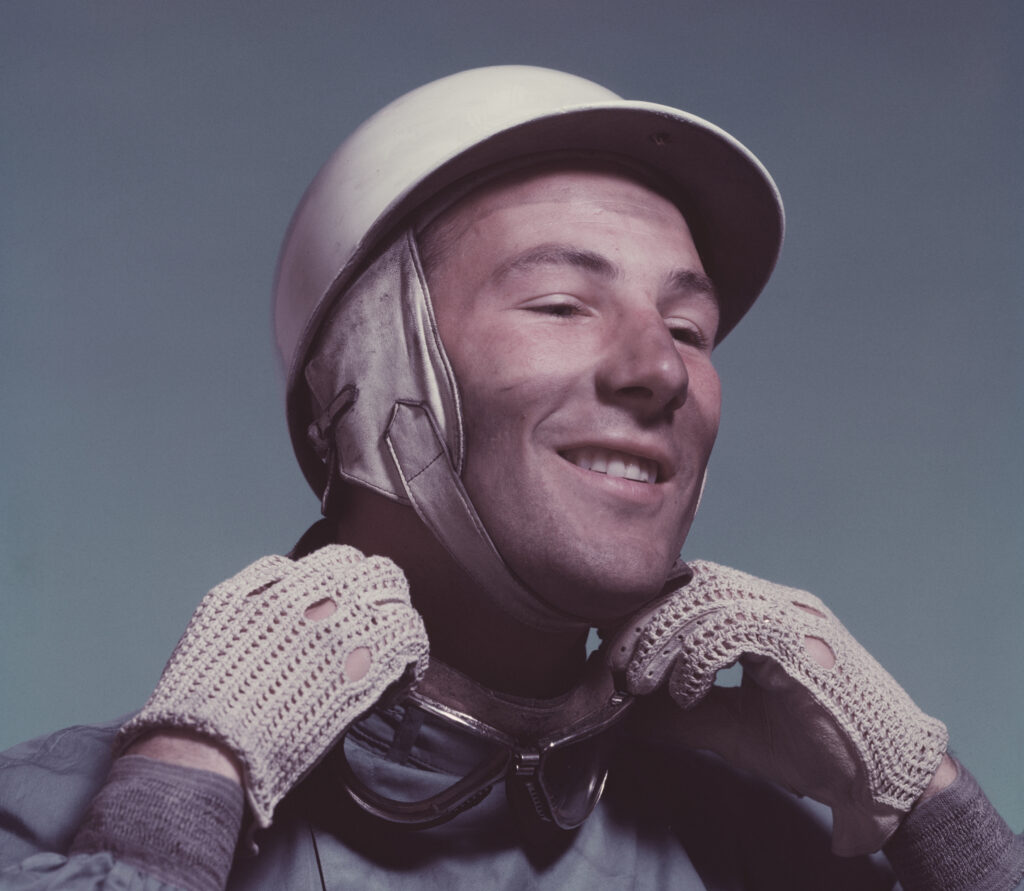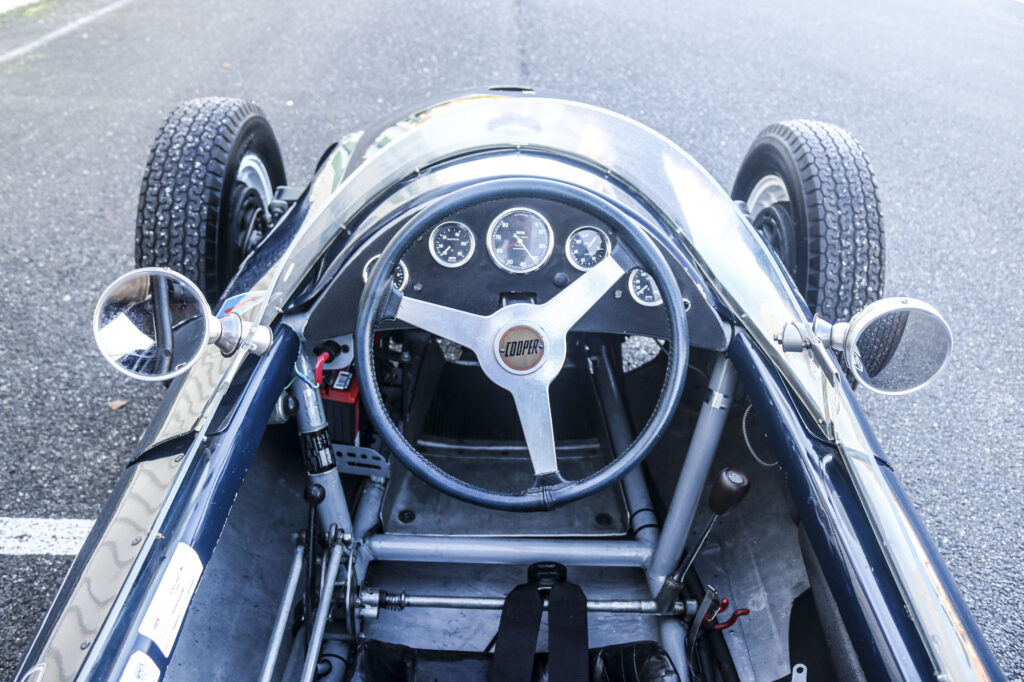 Interior
This comfortable one-seater racing car is equipped with TRS 5-point seatbelts that securely holds you in place. From your driving position, you have a clear view of the numerous Smith gauges. The shifter is located on the right side of the driver's seat, allowing you to quickly shift the four gears as needed.
In summary, this race car is a great choice for anyone seeking a vehicle with a notable racing history that is ready to hit the track and continue adding to its impressive track record.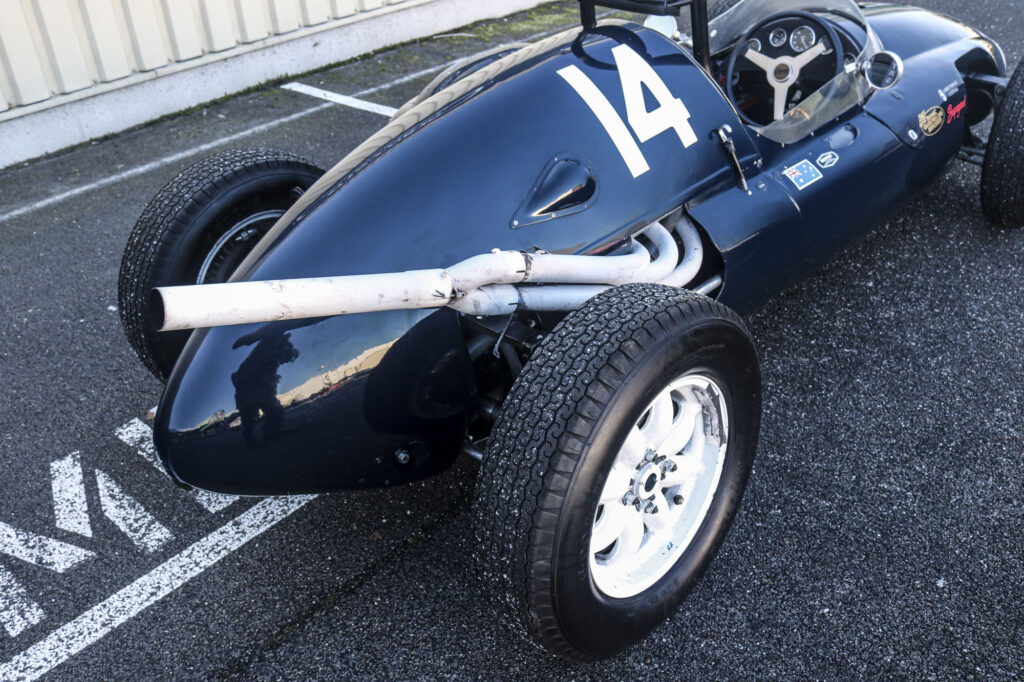 Just simply fill out the form underneath and we'll contact you shortly.